Milivoj Petkovic's Defence Lawyers Seek his Early Release
The legal team of Milivoj Petkovic – a former leader of the self-proclaimed statelet of Herzeg-Bosnia in Bosnia, who was sentenced to 20 years in prison – has requested his early release, saying the conditions will be met next year.
This post is also available in: Bosnian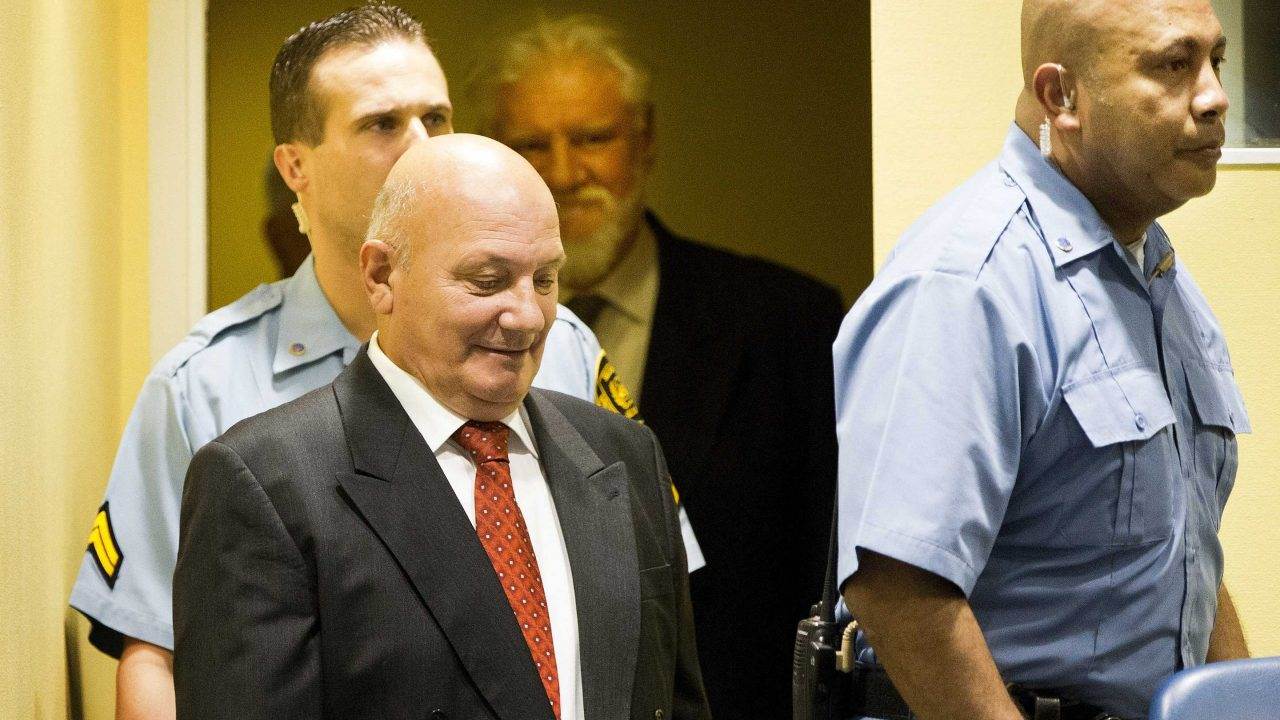 Milivoj Petkovic. Photo: EPA//Jiri Buller
Two defence lawyers for Milivoj Petkovic, Vesna Alaburic and Davor Lazic, in a motion filed with the Mechanism for International Criminal Tribunals, MICT, have said that according to information from the United Nations' Detention Unit, in February 2021 the conditions would be met to consider Petkovic's early release.
The defence lawyers pointed out that Petkovic has served two-thirds of his sentence and accepted the definitive verdict in his case, as well as responsibility for the crimes for which he was sentenced.
"He is expressing sincere remorse for his actions or failure to act, which led or contributed to the commission of crimes, and deep condolences to the Bosniak victims and their families.
"He will carry this as a personal burden for the rest of his life. He can only hope he will get a chance to personally contribute to peace and reconciliation between nations in the former Yugoslavia in general and Bosnia and Herzegovina in particular," the defence wrote.
The lawyers also noted that Petkovic is now 71 and that his health has deteriorated. Due to the COVID-19 pandemic, his family have not been able to visit him since March.
The motion emphasized Petkovic's exemplary conduct during his trial and prison term. As stated in the motion, he has been released temporarily before, on several occasions.
If the Mechanism approves his early release, the defence considers that Petkovic will have no problems "integrating into Croatian society" and does not pose any threat to any person or to public order.
It was also stated that, in case of his early release, Petkovic would live in Split, where he lived before his trial, and spend his time with his family and three grandchildren.
The International Criminal Tribunal for former Yugoslavia, ICTY, sentenced Petkovic, Jadranko Prlic, Bruno Stojic, Slobodan Praljak, Valentin Coric and Berislav Pusic to a total of 111 years in prison in 2017.
Prlic, former president of the Bosnian Croat-run Herzeg-Bosnia statelet, was sentenced to 25 years, while its former defence minister, Stojic, got 25 years and Praljak and Petkovic, former chiefs of its military wing, the Croatian Defence Council, HVO, each got 20 years.
Former Military Police chief and interior minister Coric was sentenced to 16 years and president of the Commission for Exchange of Prisoners Pusic to ten years.
Shortly after the pronouncement of his verdict, Praljak drank poison after which he was transferred to a hospital in the Hague, where he later died.
Earlier this year, Petkovic was transferred from the UN Detention Unit to Belgium to serve his remaining sentence.