Bosnian Serb Battalion Commander Convicting of Aiding Genocide
Former Bosnian Serb Army battalion commander Srecko Acimovic was sentenced to nine years in prison for assisting the genocide of Bosniaks from Srebrenica in July 1995.
This post is also available in: Bosnian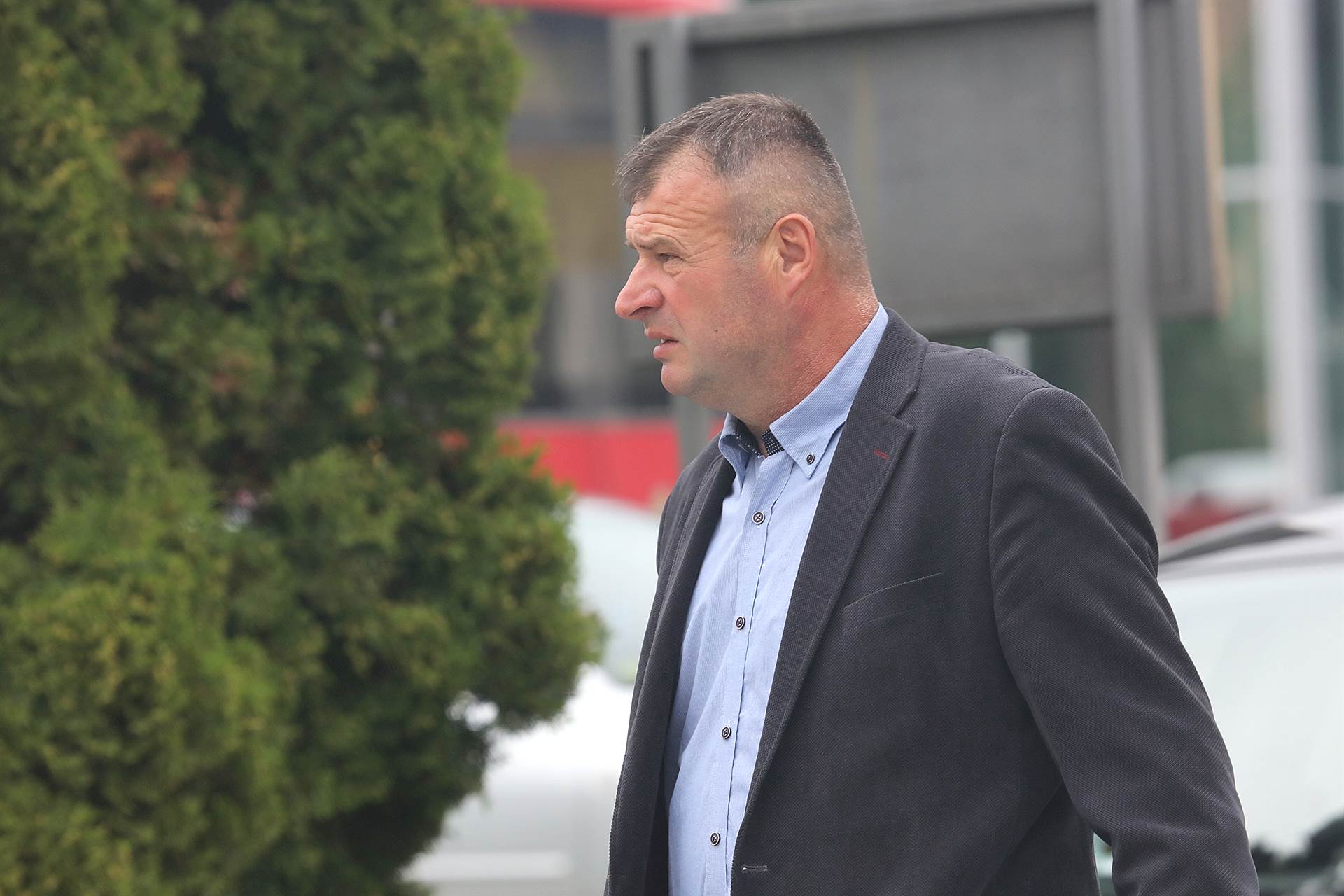 The Bosnian state court convicted Srecko Acimovic on Friday of aiding genocide by assisting the detention and killing of more than 800 Bosniak men from Srebrenica in July 1995.
The men were detained by Bosnian Serb forces in a school building in the village of Rocevic, near Zvornik, and then killed on the banks of the River Drina near Kozluk.
Acimovic was found guilty, in his capacity as commander of the Bosnian Serb Army Zvornik Brigade's Second Battalion, of having deliberately offered assistance from July 14-16, 1995 to members of a joint criminal enterprise whose plan was to detain, summarily execute and bury able-bodied Bosniak men from Srebrenica.
The joint criminal enterprise's plan was also to forcibly resettle women, children and the elderly from Srebrenica, the verdict said.
Explaining the verdict, judge Stanisa Gluhajic said that it had been proved beyond reasonable doubt that Acimovic "deliberately offered assistance in the execution of the plan and the commission of genocide against the Bosniaks".
"The defendant was aware that they would be killed, but he then knowingly committed acts aimed at carrying out the plan to commit genocide," Gluhajic said.
"Acting on orders received from the Zvornik Brigade's command, the defendant provided ammunition and issued an order to transport the captives to the banks of the Drina River in Kozluk, where they were summarily killed and buried at an old gravel factory site. On that day – July 15, 1995 – 818 men from Srebrenica were killed," he added.
The murdered captives were then buried in sandy pits on the river bank, Gluhajic continued. They were identified only after their bodies were exhumed.
"The defendant did not design the plan, but he was aware of the captives' destiny. His contribution was not crucial, but it was significant," the judge said.
More than 7,000 Bosniak men and boys were killed by Bosnian Serb forces in a series lf massacres after they seized Srebrenica in July 1995 – a crime that has been classified by domestic and international courts as genocide.
Friday's verdict was a first-instance ruling and can be appealed.
The court imposed restrictions on Acimovic's freedom of movement, banning him from leaving Bosnia and Herzegovina, confiscating his travel documents and ordering him to report to the police in Kozluk every Monday.
"The defendant is specifically warned that he may be ordered into custody should he fail to respect the prohibitive measures," Gluhajic said.