Ratko Mladic Claims 'Health is Deteriorating' Ahead of Appeal
Former Bosnian Serb military chief Ratko Mladic told the UN court in The Hague that his health was "very bad and worsening" as his defence argued that his appeal against conviction should only be held after medical assessments.
This post is also available in: Bosnian (Bosnian)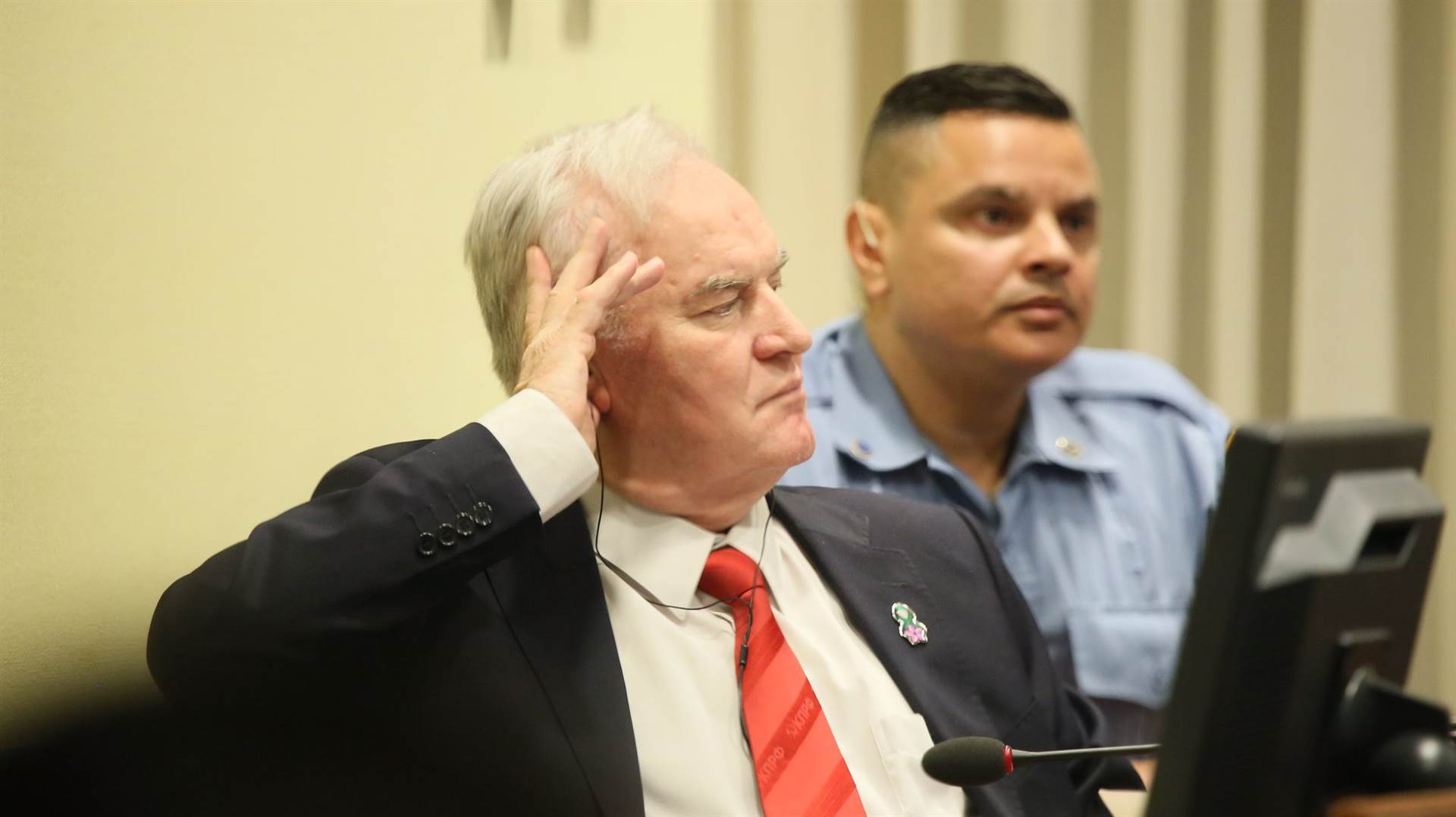 Ratko Mladic. Source: MKSJ
Ratko Mladic told a status conference at the Mechanism for International Criminal Tribunals on Friday that a report by the medical staff at the UN Detention Unit, where he is being held during his trial, underestimates the seriousness of his health problems.
"Medical staff at the Detention Unit can write what they want, but it has nothing to do with the actual situation. They cannot speak for me. I want to stress that my health condition is very bad and worsening," Mladic said.
Mladic insisted that that the medical staff's reports "contain misinformation and present my health condition as better than it actually is".
He said that he has noticed that he cannot concentrate and has speech difficulties.
The Mechanism for International Criminal Tribunals announced last week that defence and prosecution appeals in the trial of Mladic, who was found guilty of genocide and other wartime crimes under a first-instance verdict in 2017, will be heard on August 25 and 26.
But his defence argued on Friday that the appeals should only be held after a medical assessment, expressing concern about Mladic's anaemia and about the deterioration of his mental faculties.
"There is no doubt he has suffered from a decline in mental and cognitive abilities," said Dragan Ivetic, a member of Mladic's defence team.
Mladic, who is 77, has had several serious medical problems while in detention in the Netherlands and has suffered two strokes and a heart attack. His defence has repeatedly asked for him to be hospitalised, claiming that his health is deteriorating.
The UN court sentenced him to life imprisonment in November 2017, finding him guilty of genocide in Srebrenica in 1995, the persecution of Bosniaks and Croats throughout Bosnia and Herzegovina, terrorising the population of Sarajevo during the siege of the city and taking UN peacekeepers hostage.
Mladic appealed against the verdict, as did the Hague prosecution, which is calling for him to be found guilty of genocide in six other municipalities in 1992.
The appeals hearings were originally scheduled for March this year, but were postponed for Mladic to have a colon operation.
They were rescheduled for June, but postponed again because travel restrictions that were imposed due to the coronavirus pandemic meant that some of the judges could not get to The Hague in time for the hearings.
A date for the final verdict in the Mladic trial has not yet been set, but Carmel Agius, president of the Mechanism for International Criminal Tribunals, told the UN Security Council last month that it will be delayed until 2021.