Bosnia Acquits Wartime Police Chief of Illegally Detaining Serbs
Ibro Merkez, a wartime police chief in the Bosnian town of Gorazde, was found not guilty on appeal of the unlawful detention and inhumane treatment of Serb civilian prisoners in 1992.
This post is also available in: Bosnian (Bosnian)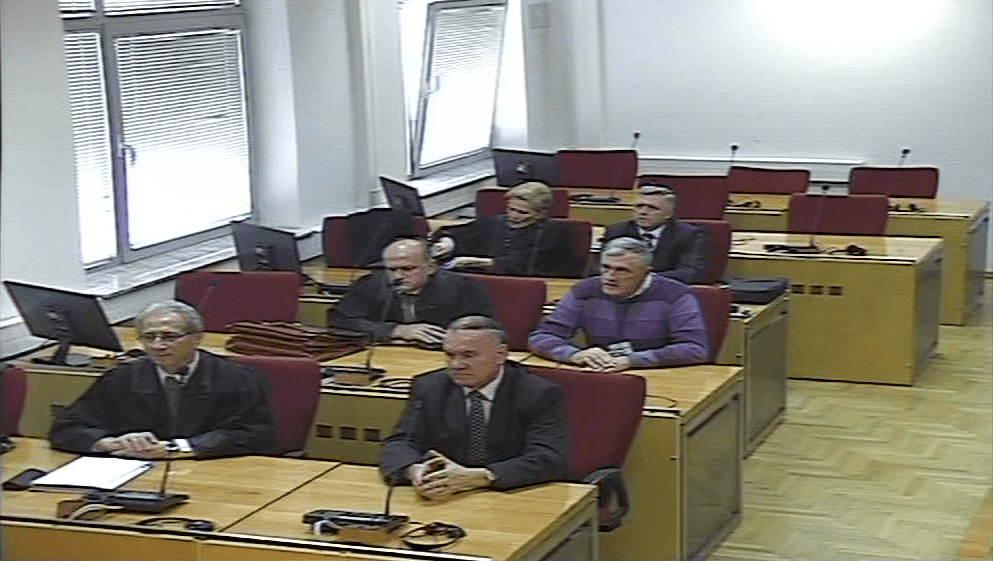 Merkez i ostali. Izvor: Sud BiH
The appeals chamber of the Bosnian state court on Friday acquitted Ibro Merkez, the chief of the police's Public Security Station in Gorazde, of unlawfully detaining and mistreating Serb civilians from mid-July to August 4, 1992.
The prosecution alleged during the trial that, acting through subordinates, Merkez detained more than 70 civilians in four apartments in Gorazde across from the Public Security Station.
It claimed that the civilians were deprived of food and received a minimal quantity of water, while those who were sick did not get medical assistance.
But judge Mirko Bozovic said that witnesses who were detained at the time "did not associate Merkez with them having been taken away" and police officers who testified did not identify Merkez as the person who was controlling the detentions.
"No evidence about the defendant's effective control over the policemen who took the civilians away has been presented. The appeals chamber has carefully assessed the testimonies by policemen who personally escorted the civilians. Although they participated in it, they did not say they did it under Merkez's control," Bozovic said.
"As no evidence has been presented to prove, beyond reasonable doubt, that the defendant is responsible for the crimes with which he is charged, the chamber has passed down a verdict of acquittal," the judge concluded.
Merkez was being retried after the appeals chamber quashed the first-instance verdict from last October which had found him guilty.
Two other former policemen who were tried alongside him, Predrag Bogunic and Esef Huric, were acquitted of all charges in the original trial.
Friday's verdict cannot be appealed.