Bosnia Gets First Modern State Prison After Long Delays
Bosnia inaugurated its first state prison, which will accommodate war criminals and organised crime convicts, after more than a decade of delays in the construction of the 40-million-euro, European-standard penitentiary.
This post is also available in: Bosnian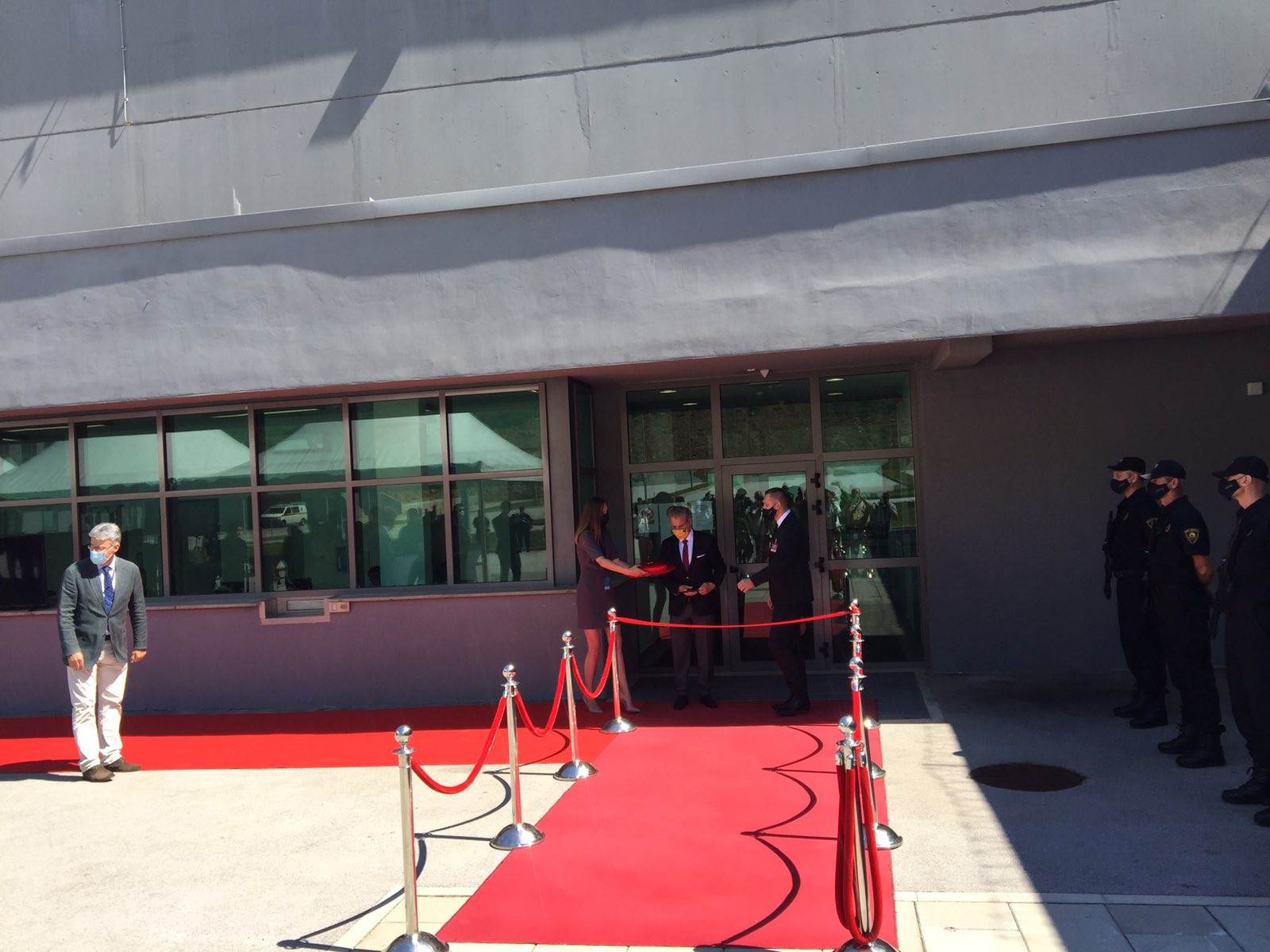 State prison in Vojkovici, East Sarajevo. Photo: Ministry of Justice.
The new state prison, which has 350 cells, was officially opened at a ceremony on Wednesday in the city of East Sarajevo amid hopes that it will help to resolve overcrowding problems in the country's penitentiary system.
The complex, a sprawling 24,000 square metres, will receive its first inmates on August 1, helping ease the burden on the other 15 prisons in the country.
"They will start arriving after the employees complete training," said Justice Minister Josip Grubesa told reporters at the official opening, flanked by Bosnian officials and EU diplomats at a ceremony that was scaled down due to the coronavirus pandemic.
"This is an indicator that Bosnia is working on the rule of law, it is working to strengthen the rule of law. The prison is part of the judicial system and in this way we have shown where we want to go, that Bosnia's path is the path of development and progress," Grubesa added.
The foundation stone for the prison was laid in 2006 and construction started the following year but was then bogged down due to various administrative and procedural complications.
Construction resumed full-time in 2014, but was stopped again in 2016 because of a legal tussle between a would-be subcontractor and the company hired to build the detention facility.
EU delegation head Johann Sattler said at the opening ceremony that an efficient state prison helps the state court and prosecution.
"A general perception of impunity causes a lot of harm to the work of the judiciary," Sattler said.
The construction was financed by loans from the Council of Europe's Development Bank, EU and foreign government grants, as well as Bosnian state funds, and one the key requirements for the European funding was adhering to the Council of Europe's standards for humane prisons.