Public displays of support for war crimes defendants, nationalist political rhetoric and Bosnian Serb officials' denials of the Srebrenica genocide are causing unease among Bosniaks who have returned to the town after fleeing during the war.
This post is also available in: Bosnian
After she found a job as a replacement kindergarten teacher, Avdic said that Serb parents signed a petition saying that she, as a woman wearing a hijab, should not be working at a public institution.
"I associated that with how they forced me to leave in 1995, as it happened in almost the same way," she said.
"At that moment I wanted to leave, I wanted to disappear from here, I didn't want to be alive, but then I got some renewed strength," she added.
She said however that she feels safe in Srebrenica, although like other Bosniaks who have returned to live in the town since the war, she complains of systematic discrimination.
"What scares me is our children's future, the challenges they will face. If we're facing these problems today, what will they have to face in a few years?" she asked.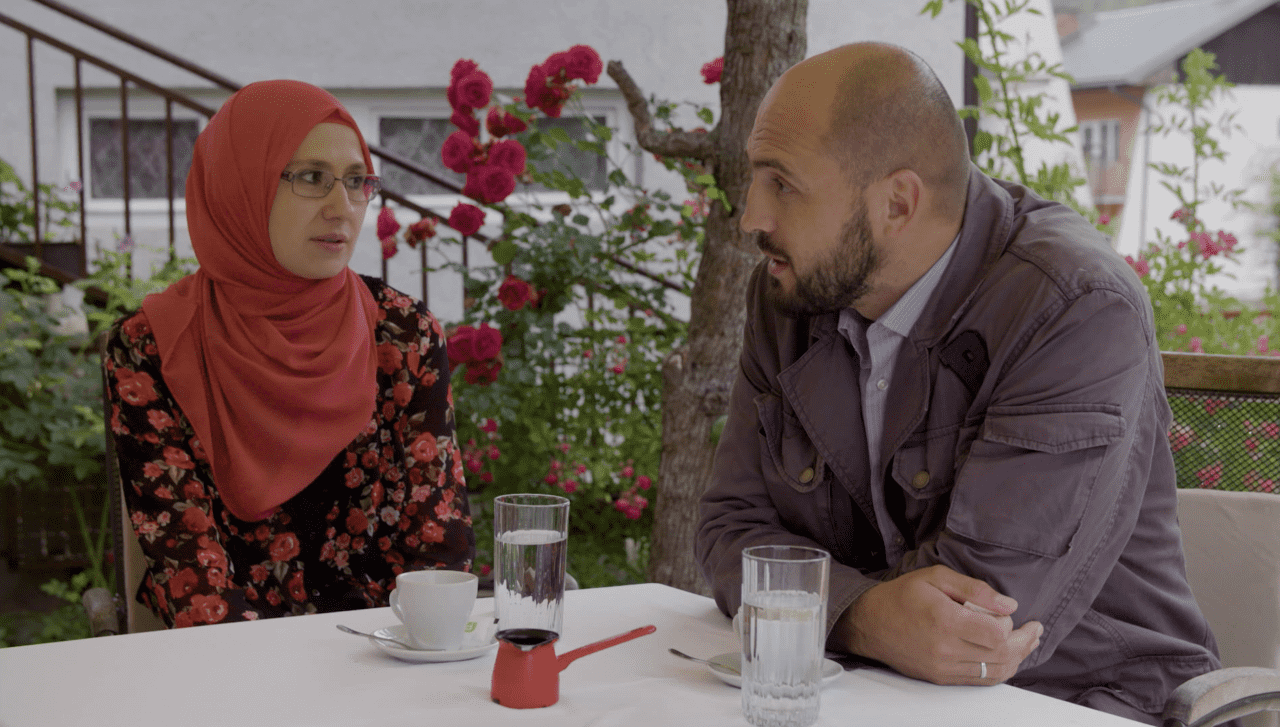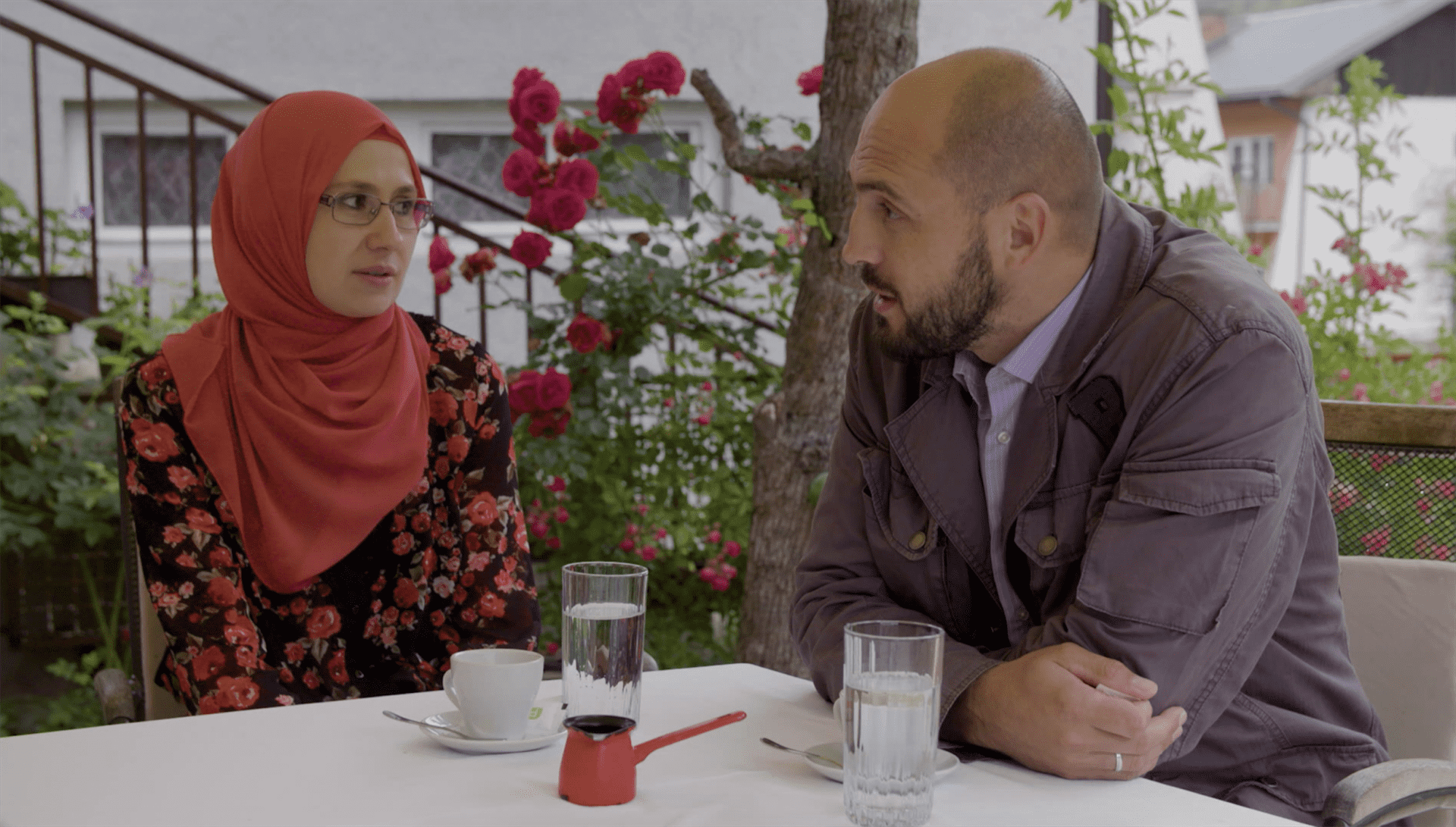 Lejla and Muhamed Avdic. Photo: BIRN BiH

Commemorations are being held this week to mark the 25th anniversary of the massacres of more than 7,000 Bosniak men and boys by Bosnian Serb forces in July 1995, which international and domestic courts have classified as genocide.
But the authorities in Bosnia's Serb-dominated entity Republika Srpska, where Srebrenica is located, do not accept that the massacres constituted genocide and question the death toll. Srebrenica's Bosniaks find these attempts to play down their tragedy distressing, and are worried by the persistence of nationalist rhetoric.
Srebrenica's Serb mayor Mladen Grujicic, who was elected as the town's first post-war non-Bosniak municipal chief in 2016, is one of those who rejects the genocide definition.
"I share the same position as the rest of the Serb people," Grujicic told BIRN.
"I have arguments and reasons why I'm saying that and I have stated my position many times, not in a way that's directed against someone else, but because there are enough arguments and pieces of evidence," he said.
Local imam Ahmed Hrustanovic said he thinks that during Grujicic's term in office over the past four years, "the Srebrenica genocide denial policy has been reinforced".
"Genocide happened, so many people were killed and Republika Srpska's institutions and our mayor still deny that. When you know what you and your relatives suffered, it is hard to listen to all that," Hrustanovic told BIRN.
'Hate speech' site funded by local councils
Back in 1991, Srebrenica had more than 36,000 residents, and over 27,000 of them were classified as Muslims according to the census conducted that year.
The town's Bosniaks were expelled, fled or were killed in the genocide in 1995, but according to the latest census in 2013, over 7,000 have returned to live there.
Ahmed Hrustanovic left Srebrenica as a boy in 1993, but his father stayed and was killed in the genocide two years later. Hrustanovic returned to Srebrenica 20 years afterwards and said that, despite early setbacks, he is now happy with the life he has built there and with his relations with his neighbours.
But he added that he is concerned about increasingly vocal nationalism. He recently had to report a post on an anonymous Twitter account calling for his to be banished from the town.
He is also upset about the annual Orthodox Christmas car convoys of Serb revellers: "The January motorcades are becoming louder and louder," he said.
This January, a noisy convoy pass by the Srebrenica Memorial Centre, where the victims of the massacres are buried, and some post-war returnees said they heard Serb nationalist Chetnik songs playing from the cars.
The state prosecution launched an investigation but has not given any updates on its progress since then. It told BIRN that it is still working on the case.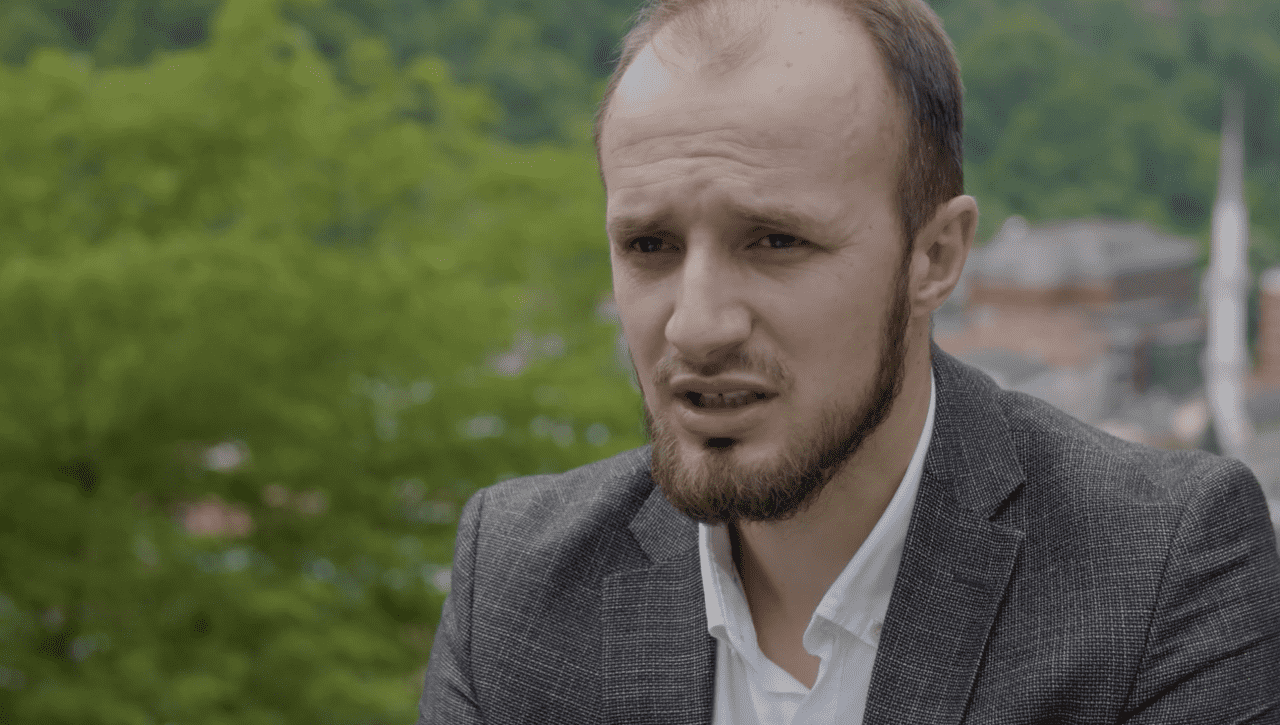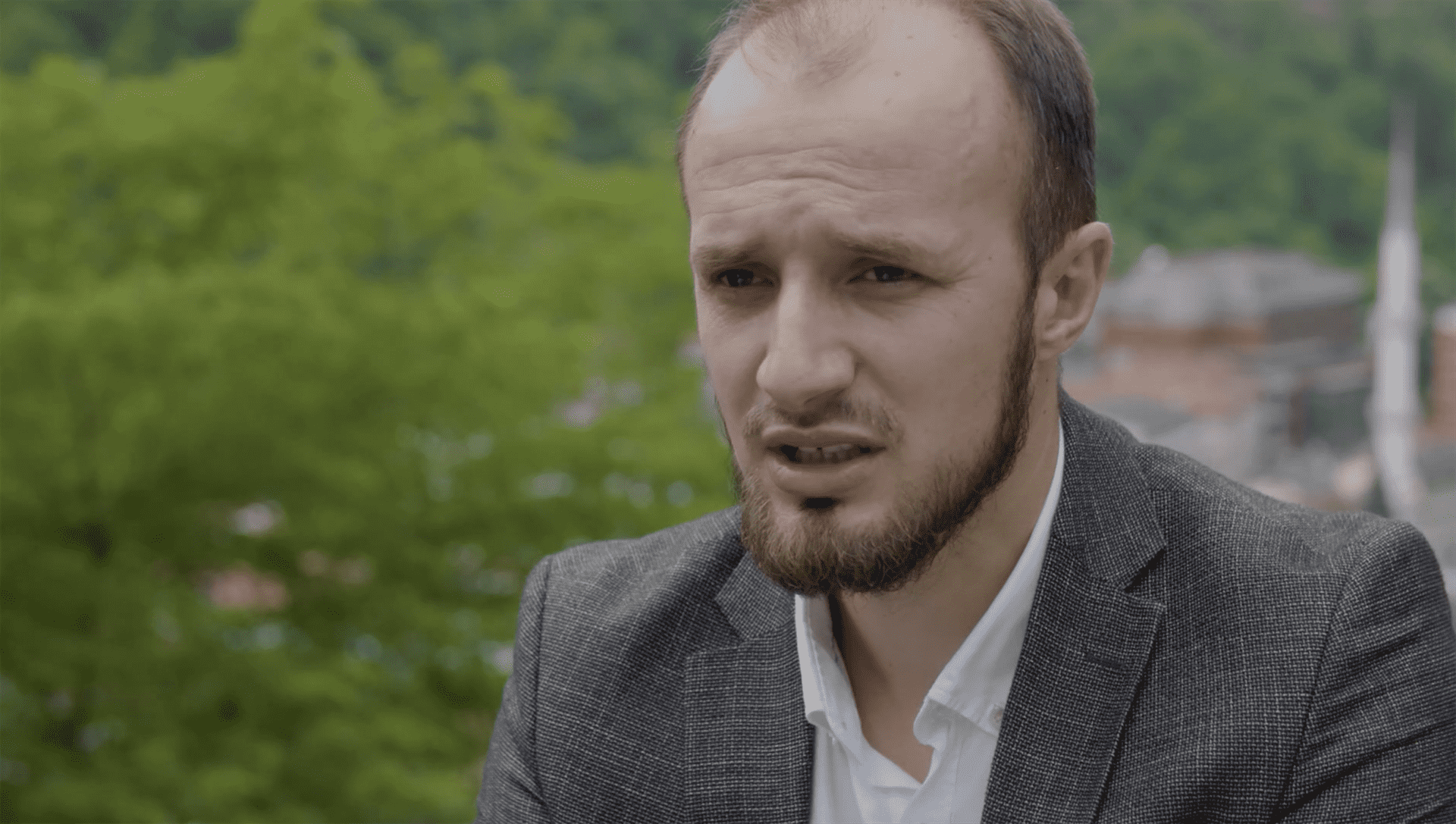 Ahmed Hrustanovic. Photo: BIRN BiH

Mayor Grujicic said that he cannot justify any actions that "make others feel uncomfortable".
"However, it is simply impossible to control all that. Such situations have always happened, so all those situations have become normal in Srebrenica because when the municipality mayor was a Bosniak, there were motorcades with Bosniaks' flags, songs and shouting," Grujicic said.
Controversy also erupted when a website called Despotovina published a photo taken during the Orthodox Christmas celebration in January 2019 accompanied by almost the same words that Bosnian Serb Army chief Ratko Mladic used when he entered the town in July 1995, just before his forces began to expel and kill the town's Bosniaks: "Here we are in Srebrenica on the eve of yet another great Serb holy day."
The Despotovina website has no information about its owners and staff. It says that it operates with support from two Serbian ministries – the ministries of foreign affairs and of culture and information, but the amount of funding is not specified.
The Serbian culture ministry told BIRN that it has not given money to Despotovina, while the foreign ministry did not respond to BIRN's enquiry.
It says on the site that it was given a significant amount of money by the Bratunac municipality, which is also located in Republika Srpska. In 2019, the Srebrenica municipality set aside 1,500 Bosnian marks (766 euros) in its budget to support the Despotovina association.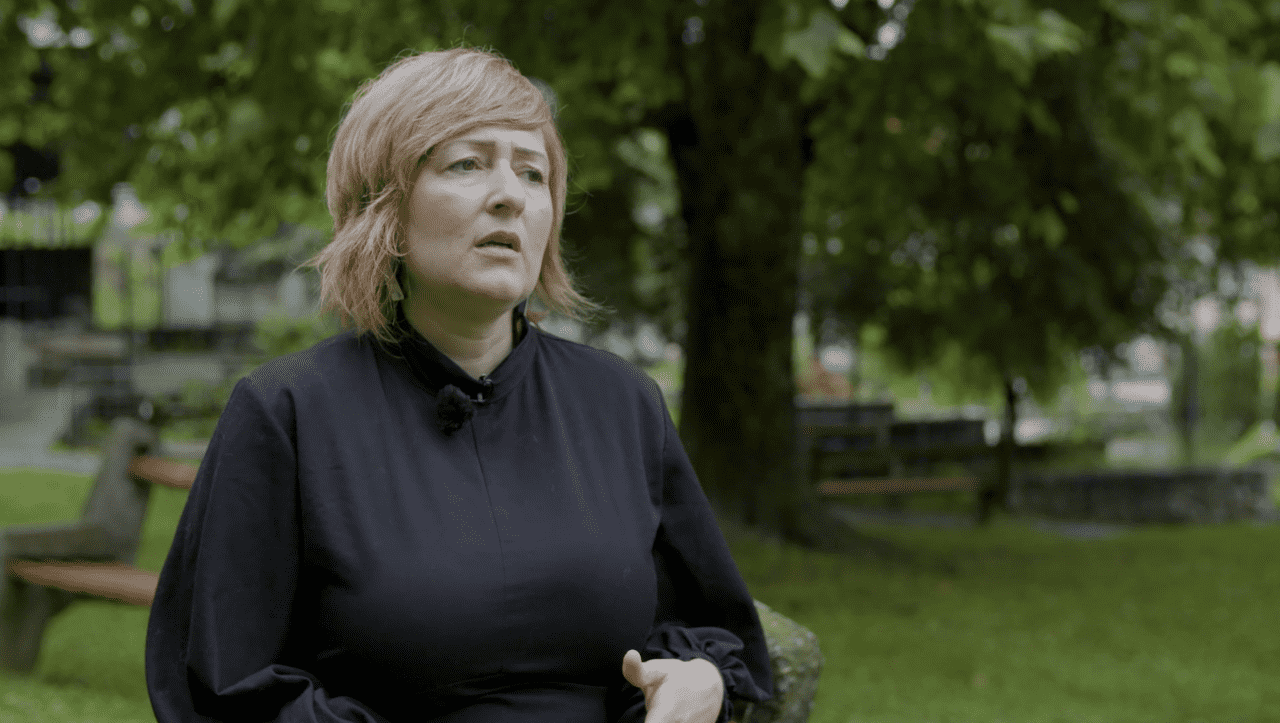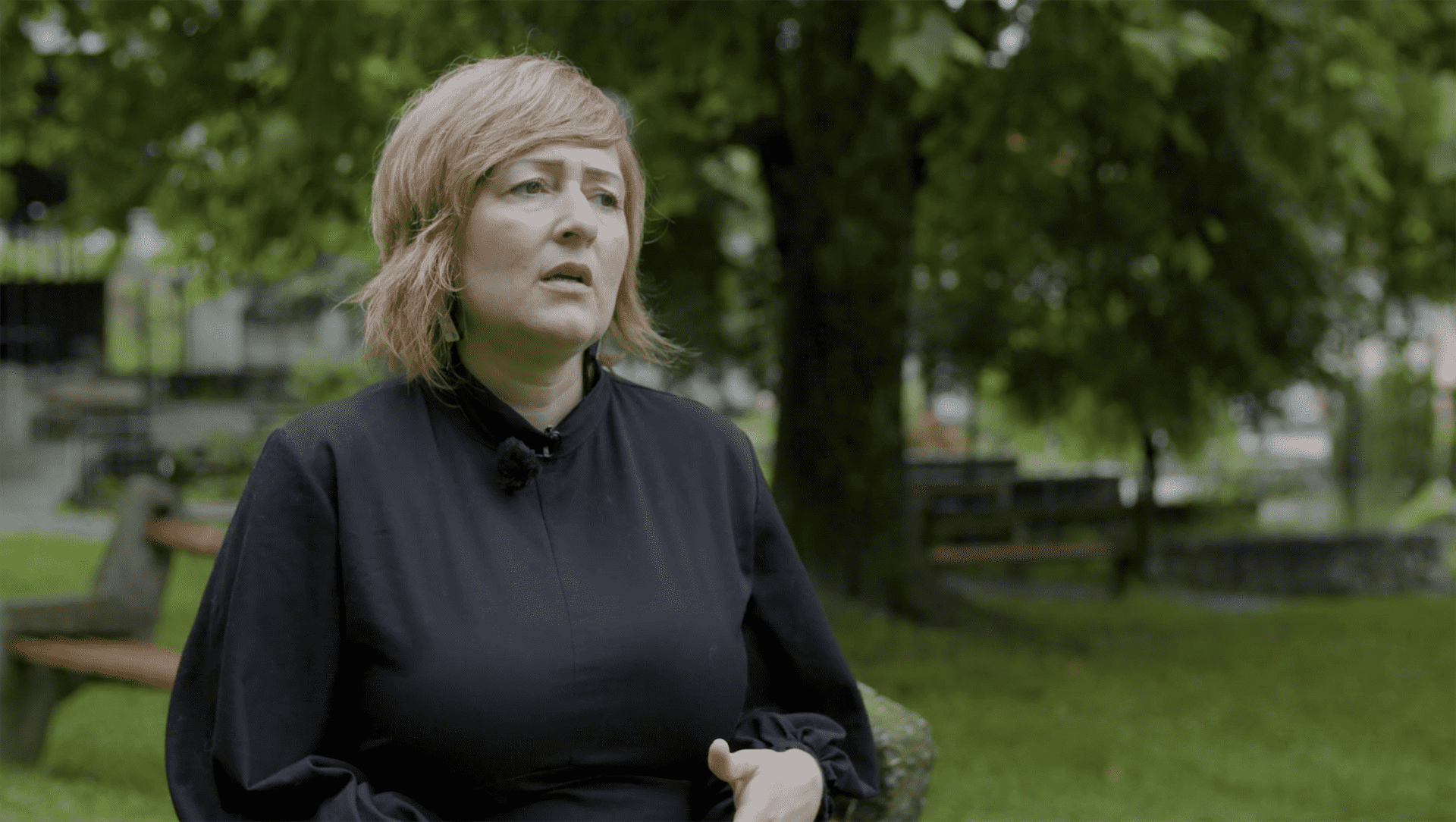 Valentina Gagic. Photo: BIRN BiH

Valentina Gagic, a local civil society activist in Srebrenica, said that she has seen the Despotovina site use "hate speech and some terminology that I do not find acceptable as a human".
But mayor Grujicic disagreed: "I have not noticed that they are spreading hate speech. They put forward their stance, they represent some interests or the interests of a certain group of people," he said.
Despotovina did not respond to BIRN's request for an interview. One of the three founders of the Despotovina association is local priest Aleksandar Mladjenovic. He declined to talk to BIRN.
On March 12 this year, Despotovina published Ratko Mladic's photo with the caption "Happy birthday, general". Mladic is currently appealing against the Hague Tribunal verdict sentencing him to life in prison for the Srebrenica genocide and other wartime crimes.
The Eastern Alternative association also congratulates Mladic on his birthday every year, and puts up posters of the Bosnian Serb military commander in Srebrenica with the message that the genocide did not happen.
Eastern Alternative is led by Vojin Pavlovic, a former local councilor in Bratunac, where many Bosniaks from Srebrenica were executed in July 1995.
"The fact that we put up posters of Ratko Mladic, and that we support his recovery from health problems, is completely normal. Every normal person should wish another person good health," Pavlovic said. Mladic has suffered two strokes and a heart attack while in detention in The Hague and had an operation on his colon earlier this year.
Pavlovic said Eastern Alternative is "in cooperation with Russia and brotherly countries for the benefit of Republika Srpska".
"We are against [joining] NATO and the EU. Those are our basic goals, in addition to proving the truth about the suffering of the Serbs and cherishing cultural traditions and everything else associated with the Serb people and Republika Srpska," he explained.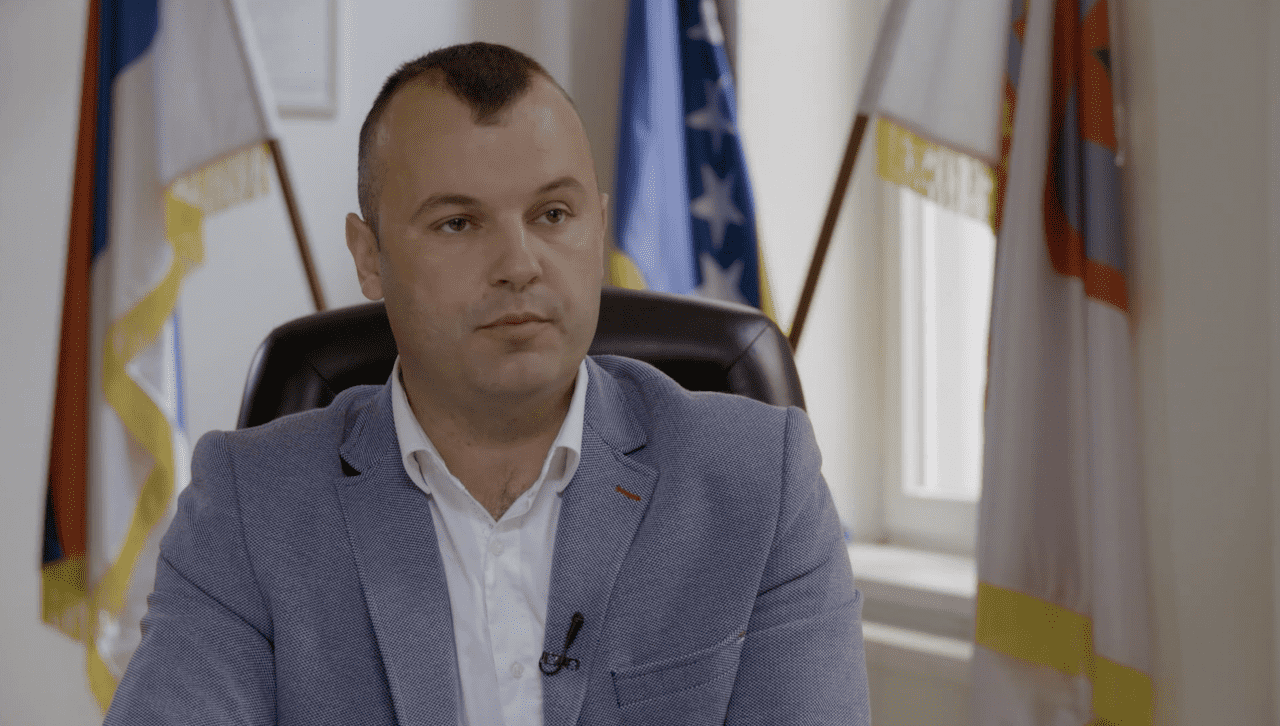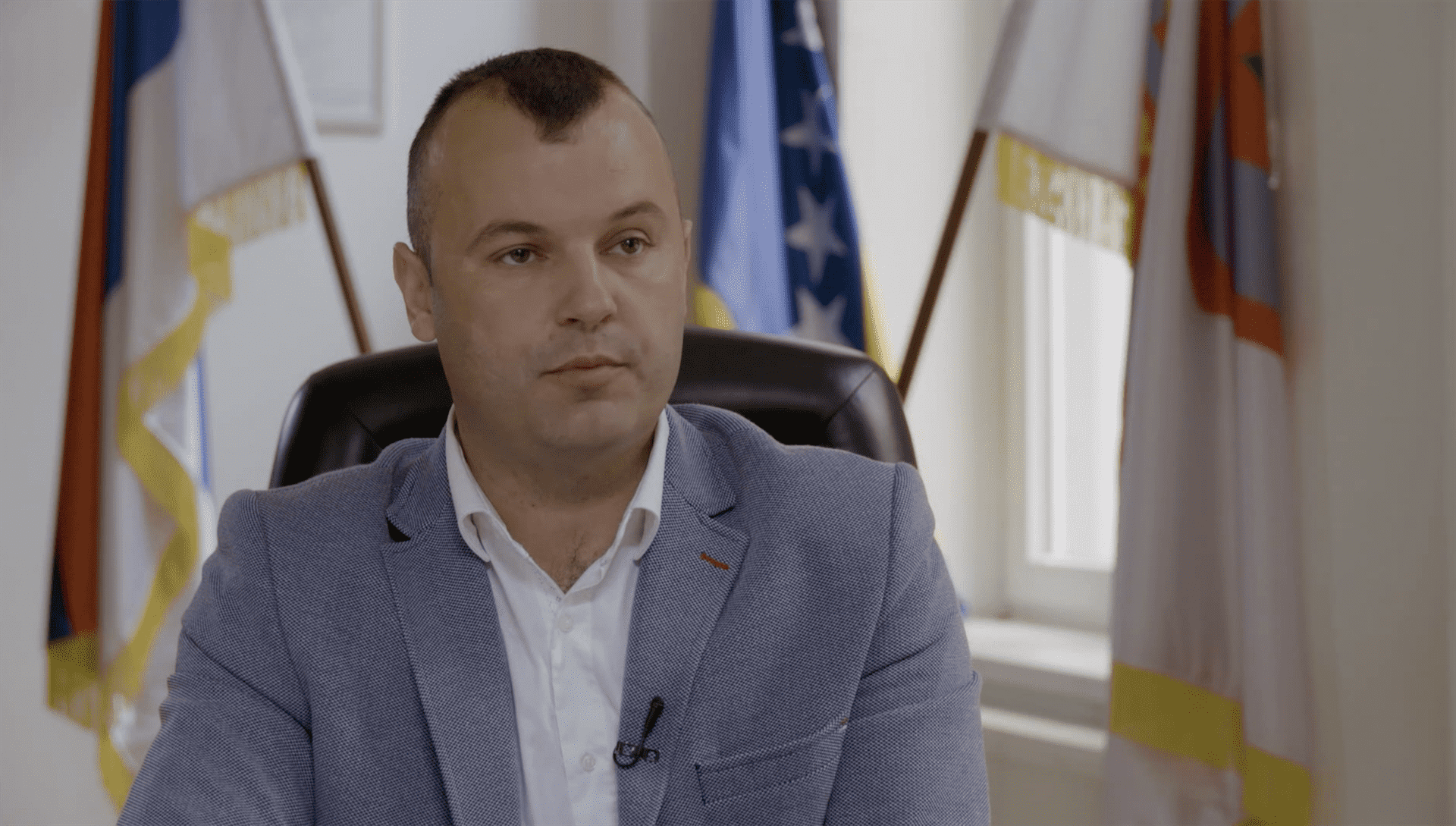 Mladen Grujicic. Photo: BIRN BiH
There is evidence that nationalist narratives are also influencing children in the area. Not long after the Orthodox Christmas convoy incident, Serb pupils at the First Elementary School in Srebrenica published a group photo of themselves on Instagram with the caption "Chetnik Brothers" – a reference to Serb nationalist fighters in World War II and the Balkan wars of the 1990s.
The incident that sparked a demonstration by Bosniak parents who claimed that the photo promoted nationalism, hatred and discrimination at the school, and some of the pupils were disciplined.
Grujicic said that after the row, an agreement was made to "not to teach lessons that can offend" any ethnic group, or to allow pupils from an ethnic group to skip lessons that might offend them.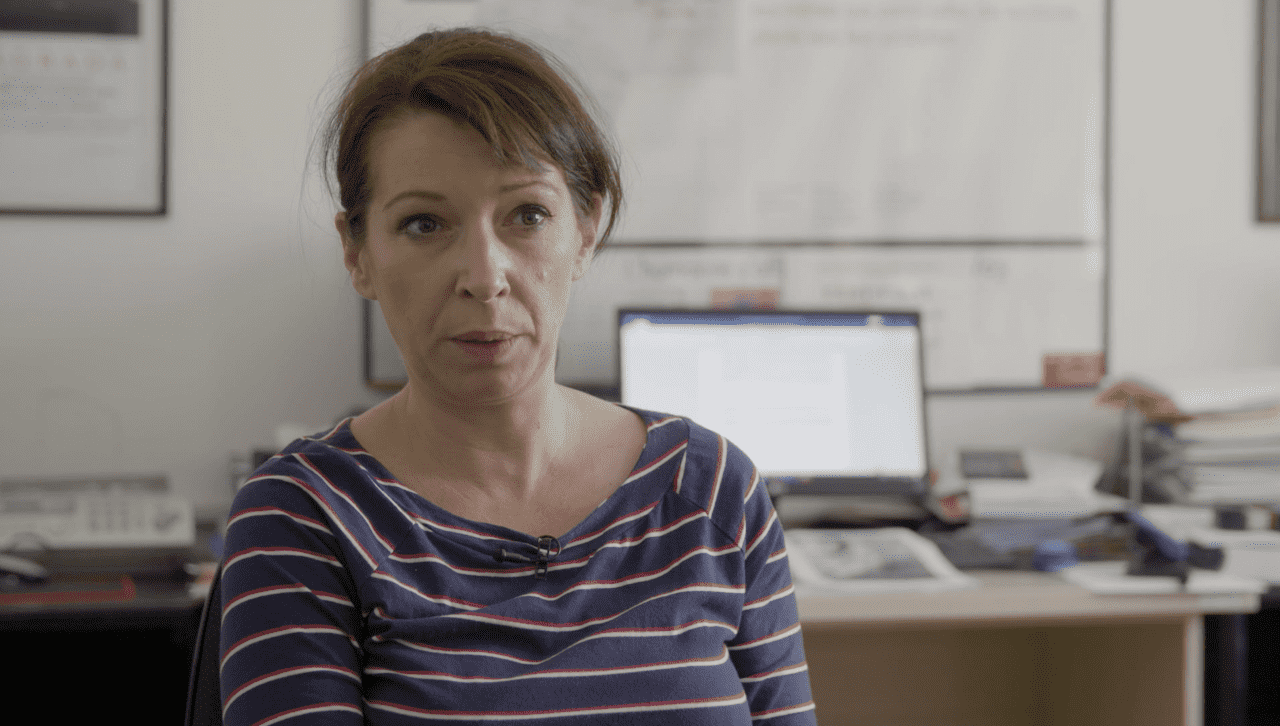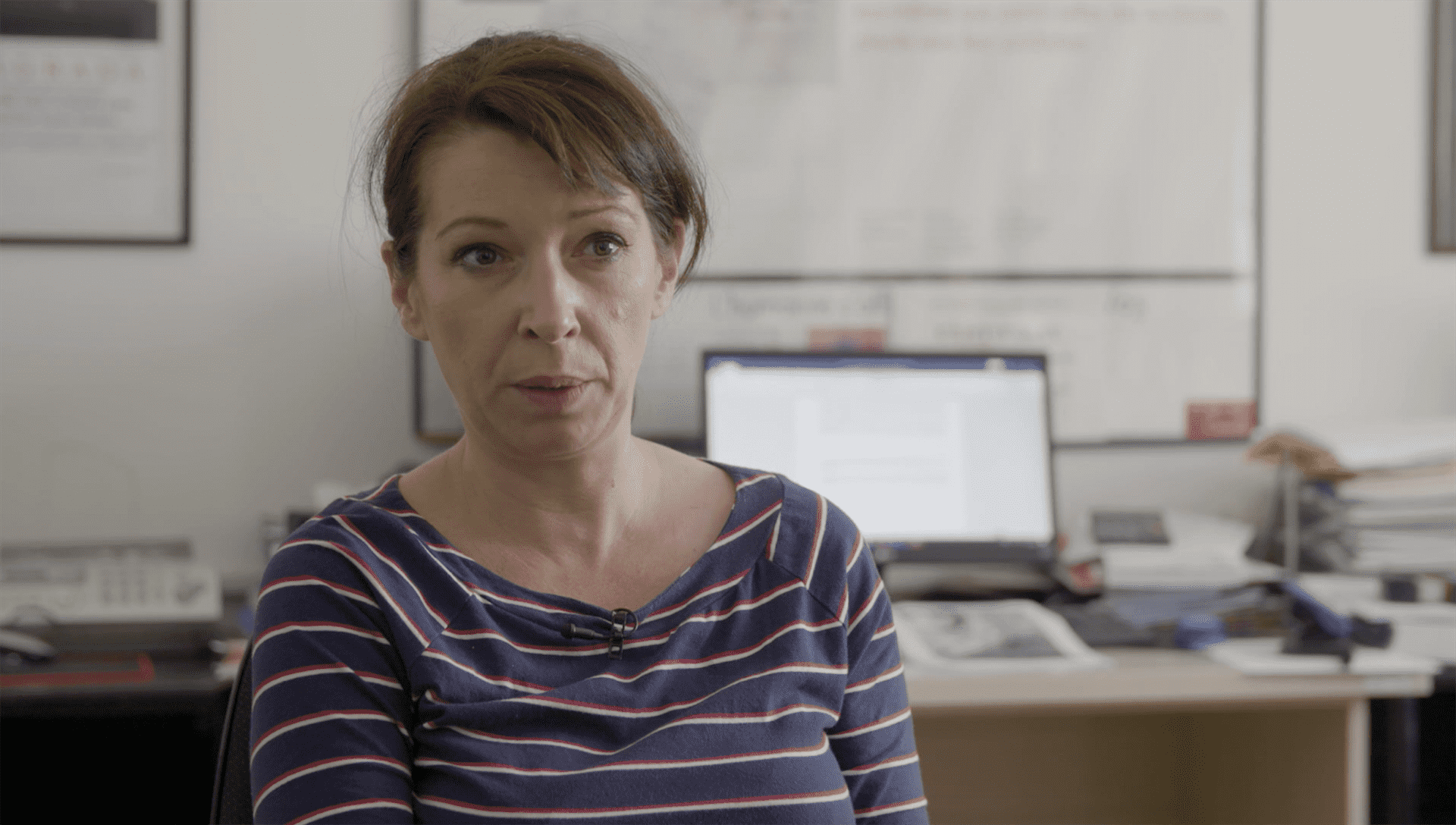 Aleksandra Letic. Photo: BIRN BiH
'The war wasn't mentioned at school'
Aleksandra Letic of the Helsinki Committee for Human Rights said that children are expressing their religious or ethnic identity without knowing what it means in the context of Srebrenica.
"That is destructive. Not only has society and the institutions dealing with the legacy of the past failed, the education system has also failed to formally and informally educate, and even non-governmental organisations and others dealing with this issue and parents who should be giving parental care have failed," Letic said. "The overall picture is worrisome and destructive."
The educational curriculum in Bosnia and Herzegovina, where deep divisions persist within society over the 1992-95 war, only deals with the conflict briefly.
"When I attended school, at that time July 11 [when the anniversary of the Srebrenica massacres is commemorated] was not mentioned at all; the last war was not even mentioned," said Senad Dzananovic, former high school student from Srebrenica.
"What has to be introduced in schools is learning for peace, but adjusted to the specific context of Bosnia and Herzegovina and, no matter how hard or politically difficult it might be, there must be a joint narrative about the things that happened to us," Letic said.
"You cannot have one [ethnic] group speaking about genocide in Srebrenica, while others speak about a horrible crime," she added.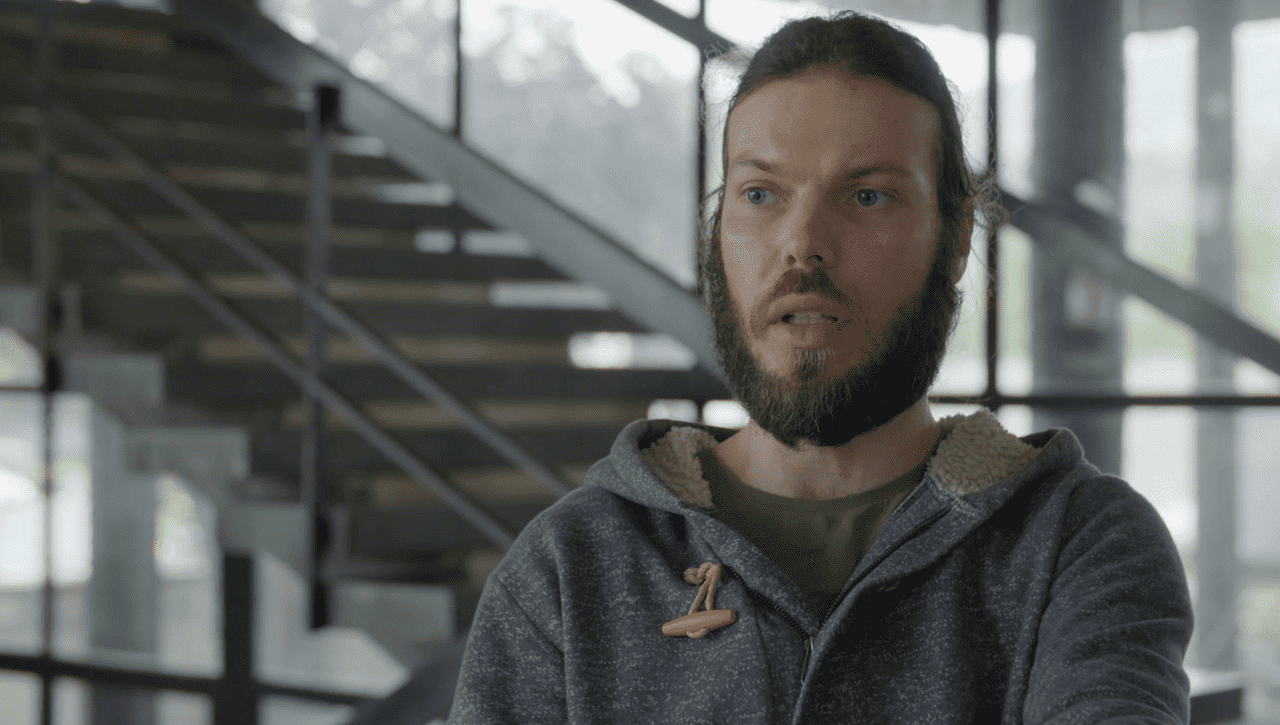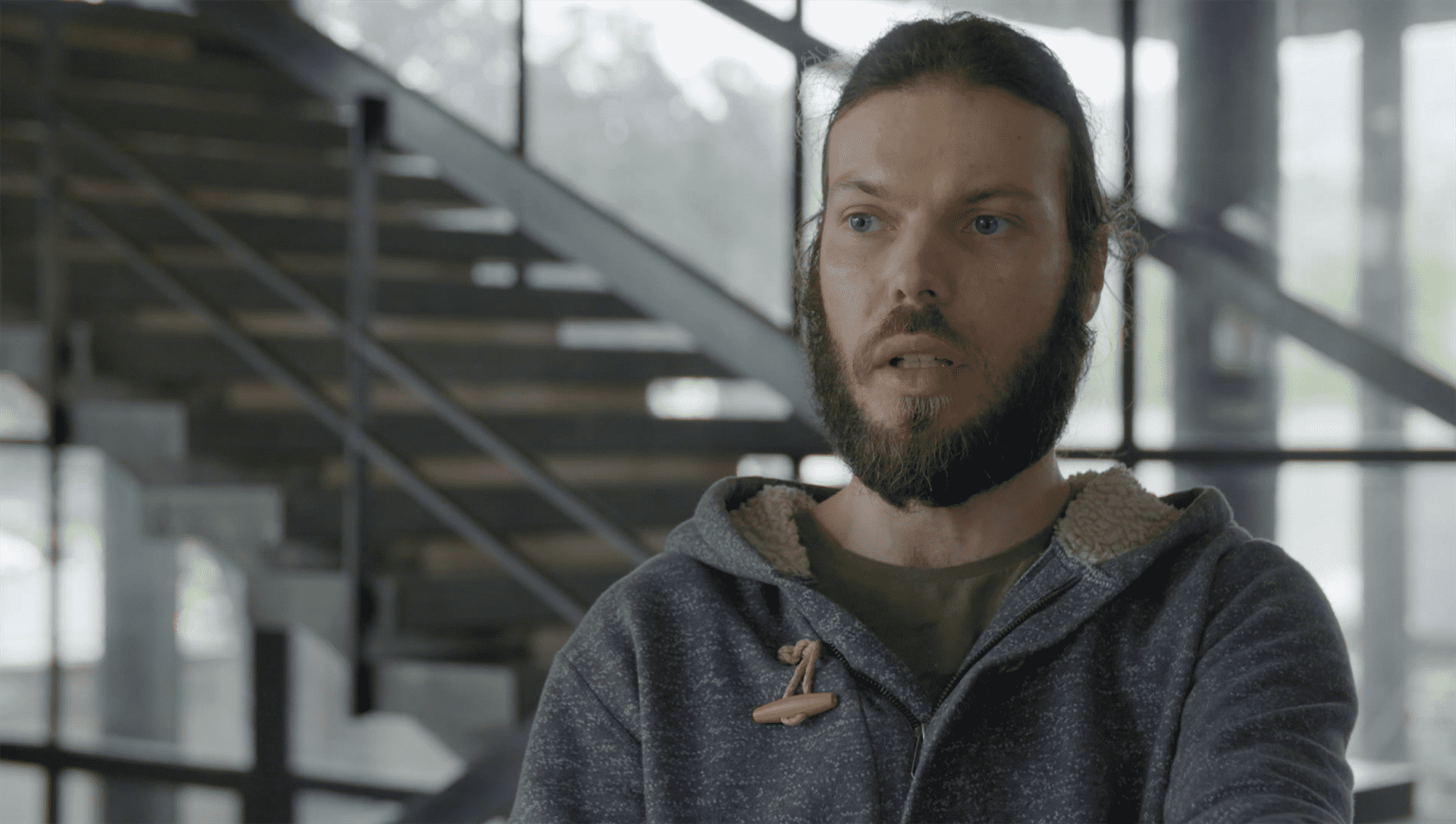 Sasa Buljevic. Photo: BIRN BiH

Commemorations of the 25th anniversary of the genocide have been scaled down this year because of the coronavirus. The remains of another eight victims will be buried, but the organisers have urged people to watch the ceremony on television rather than going to the Srebrenica Memorial Centre.
However, this year for the first time, the Eastern Alternative is planning to hold its own rival event, promoting the Bosnian Serbs' 'victory' in July 1995.
"We will mark July 11 as a day of victory and of the liberation of Srebrenica," said Pavlovic.
Letic warned that if the nationalist rhetoric continues to escalate unchecked, at some point in the future, crowds of Serbs could even decide to march past the Srebrenica Memorial Centre during the genocide commemorations on July 11.
"They don't dare do that yet, because there is this fear of conflict, but if things continue this way and nothing is done to resolve this, it can be expected that at some stage, they will turn up right next to the people who are burying their loved ones, carrying banners and shouting," she said.