Several Bosniaks were saved by courageous interventions from individual Serbs who defied potential risks to help neighbours during wartime in the town of Vlasenica in 1992, when many were detained and killed by Bosnian Serb forces.
This post is also available in: Bosnian (Bosnian)
Dzodzaljevic was living in an apartment on Brotherhood and Unity Street in Vlasenica when the war broke out. After Bosnian Serb forces took control over the town, he remained at home most of the time – but when he did venture out, he saw buildings pockmarked with bullets and graffiti insulting Muslims and calling for a 'Greater Serbia'.
"When I saw all that, I told my wife: 'You must leave, no matter what happens to me,'" Dzodzaljevic told BIRN.
He knew that the municipality was issuing passes to families wanting to leave Vlasenica, but it seemed clear to him that he would not be given one, as he and his wife had already been detained twice and he had been falsely accused of weapons possession.
The first time they were detained, a group of armed men came to the door of their apartment and took them to the police station, where he was assaulted.
"It was as if a swarm of hornets attacked us. I could not tell who was hitting me and what they hit me with," he recalled.
"After that they put me in a small room, it was perhaps two metres by two metres in size, and there were around 15 of us in there. Nobody said anything, but everybody moaned as they were in pain due to the beating."
Dzodzaljevic's brother-in-law was a well-known barber in Vlasenica and had a permanent pass to go in and out of the town. He had previously managed to evacuate his children and Dzodzaljevic's children to Tuzla, which was not under Serb control. Dzodzaljevic used to spend a lot of time at the barber's shop because he could not stand staying at home in his apartment.
"That guy, they called him Miki, came to the barber's shop. He looked at us and said: 'You must leave Vlasenica.' He said: 'I must help you, it is my duty to take you out of Vlasenica,'" Dzodzaljevic recalled.
When he and his wife went to the municipality office with Miki to apply for passes to leave, there was a long queue in front of the building.
"We thought our turn would never come. However, his father was in the office, so they called us out immediately. We got the passes without any document checks.
Unfortunately I didn't know the guy's full name, I knew they called him Miki and he was Cedo Vrzina's son," he said.
That same day, Miki arrived in a car to pick up Dzodzaljevic and his wife and take them out of Vlasenica.
"I gave him my apartment key and said: 'Miki, here is the key, everything is in there, take everything. If we ever meet again, that would be good. If not, thank you for this,'" Dzodzaljevic said.
Dzodzaljevic never returned to live in Vlasenica. He built a house in Zivinice and raised his children there. Sometime after the war ended in 1995, he found out that Miki had been killed.
"I am sorry for what happened to him… We have never visited Vlasenica without going to his grave and lighting a candle," he said.
BIRN was unable to contact Cedo Vrzina for a comment for this story.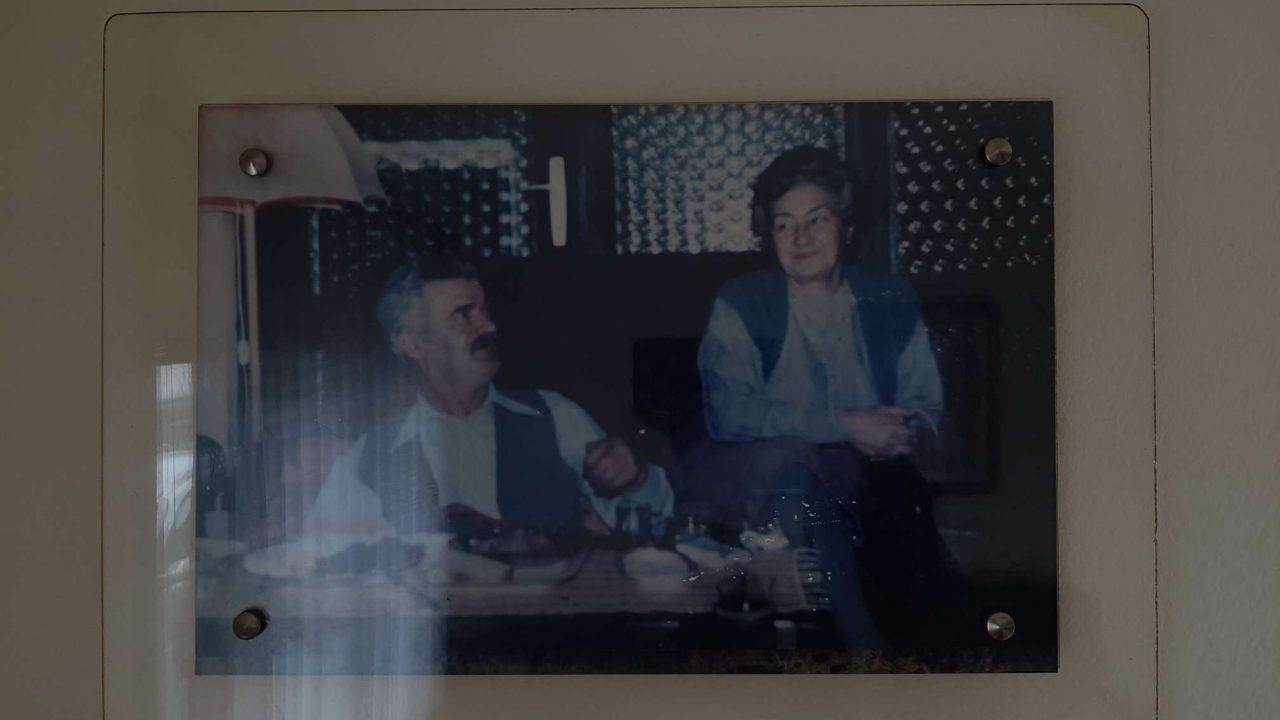 Fikret with his wife, archive. Photo: Private archive
Persecution, rape and murders
Dzodzaljevic testified about what happened during the war in Vlasenica at the Bosnian state court, where he appeared as a witness during the ongoing trial of the current mayor of the town, Miroslav Kraljevic, and co-defendants Goran Garic and Radenko Stanic.
All three are former policemen and are accused of the persecution of Bosniak civilians, unlawful arrests, unlawful detentions, murders, sexual abuse, torture, disappearances and other inhumane acts committed during 1992 and 1993.
There have been several other prosecutions related to wartime crimes in Vlasenica. In 2005, the Hague Tribunal sentenced Dragan Nikolic, alias Jenki, who was the manager of the Susica detention camp in Vlasenica, to 20 years in prison after he had admitted participating in the murders, rape and torture of Bosniak detainees in 1992.
The Bosnian state court in 2011 sentenced former Bosnian Serb reservist policeman Predrag Bastah to 22 years in prison for participating in the murders of civilians, unlawful detentions, forcible disappearances and the resettlement of the local population, while his co-defendant Goran Viskovic was sentenced to 18 years.
The verdicts in these trials determined that most of the local Bosniak population was expelled from Vlasenica in 1992. Before this, at least 8,000 non-Serb civilians were detained at the Susica detention camp. Many were killed.
Rade Garic, the former commander of the Interventions Squad of the Bosnian Serb Army's Vlasenica Brigade, is also currently on trial at the Bosnian state court for wartime crimes in the area, alongside fellow ex-soldiers Simo Stupar and Zoran Tesic.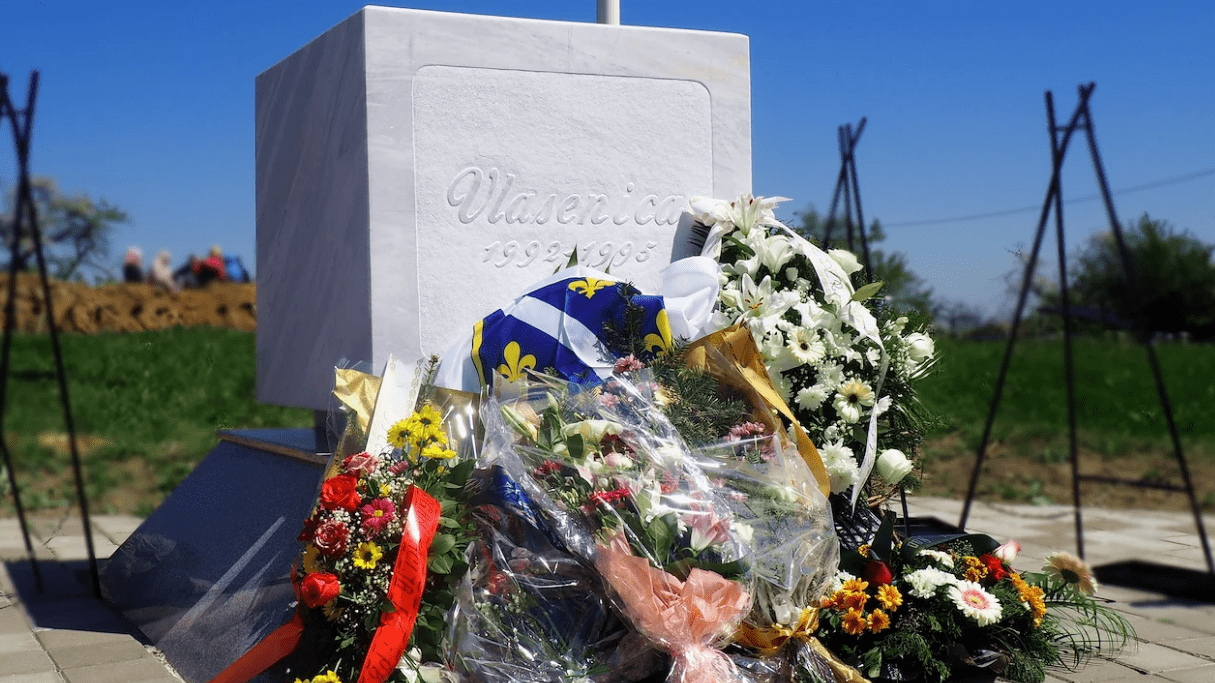 A memorial to war victims killed in Vlasenica in 1992. Photo: Azra Husaric.
'A man who remained human'
Hajrudin Gogic also survived the war in Vlasenica thanks to his Serb neighbour's courageous intervention.
Gogic told BIRN that he lost 43 relatives in Vlasenica during the conflict. The remains of his brother were only found and buried last year.
His search for his remaining family members continues – and he would have been among them had he not been saved by his tenant, Nedeljko Sokanovic.
Gogic said that some unknown men came to his house, forced him into their car and drove him to a prison.
"When I arrived, they took me to the second floor and began mistreating me, hitting and beating me until they knocked me down. At around 8.30 in the evening they released me, because my tenant Nedeljko came and offered to stay there instead of me," he said.
Gogic, who also testified in the trial of Miroslav Kraljevic, Goran Garic and Radenko Stanic, told the Bosnian state court that Nedeljko said to his assailants: "You must let him go… If needs be, I will stay instead of him."
"I am so thankful to him for offering his life in exchange for mine, I can never do enough to thank that man for his help. I would never have left if he had not helped me. I was going to be executed in that prison. They told me: 'You will confess tonight and we will get rid of you.' Nedeljko came and got me out," Gogic said.
Sokanovic told Gogic to go and get a pass straight away and leave Vlasenica with his family, which he did on May 15.
"I gave my house keys to Nedeljko. I told him, if I survive we will see each other sometime and, if not, I told him to live there and take care," he recalled. He returned to Vlasenica after the war.
Sokanovic did not want to speak to BIRN about how he saved Gogic.
Another witness at the trial of Miroslav Kraljevic, Goran Garic and Radenko Stanic also said that he had been saved by a Serb in Vlasenica during the war.
Witness Mehmed Talovic told the court that he set off on foot from Bratunac on May 11, 1992 with his wife, children and brother. He said that they were picked up by a truck, but in Vlasenica the men were taken off the truck by Serbs, and he was physically abused in front of the police building in the town.
But then a man who was watching what was happening to him intervened and took him and his brother to a place where they could get on a bus and escape.
"I told him: 'Thank you, friend,'" said Talovic, who worked as a barber at the time. He said: 'Don't mention it, get on, you gave me a good haircut.'"
He said that to this day, he still does not know the name of the man who helped him.
Svetlana Broz, who works for an NGO called GARIWO (Gardens of the Righteous Worldwide) researched stories about people who courageously intervened to save their fellow citizens during wartime for a book she published in 2002 called 'Good People in an Evil Time'.
"The Vlasenica example tells us about a wonderful man [Miodrag Vrzina] who remained a human being, and who did not agree to the crimes committed by his own group but opposed them," Broz told BIRN.
"In every place we think is the worst, the most horrible, because of all the crimes that were committed there, there was still a man who opposed all that, who could not do it publicly, but managed to help someone."