No one has ever been charged with the killing of at least four minibus passengers travelling from Pale to Ilijas for a funeral in July 1992, with an investigation concluding that the vehicle was a legitimate military target.
This post is also available in: Bosnian
When she heard the news, Zorica Markovic went into shock and was given sedatives. "I was out of my mind. I fainted," she said.
Later the same day, she left Pale together with her five-year-old son Marko and a group of other people in a minibus and headed towards Ilijas via the village of Srednje for the funeral, which was being held just before dark because of the fear of shelling.
When they got near Srednje, they ran into an ambush.
"A man in uniform was holding my Marko on his lap. When they opened fire at the minibus, the man was killed immediately. My five-year-old son was out of his mind," said Markovic, who was wounded in the attack.
"I was so scared and full of panic that I did not know what was going on. I remember that at some stage I could not move my leg. I heard cries and moans. I know that the minibus driver managed to move the vehicle out of the area that was being fired on despite having flat tyres. We were taken to the health centre in Vogosca," she added.
Her father-in-law Mitar and mother-in-law Marica were injured in the minibus, so they did not make it to the funeral of their sons Mladen and Miroslav.
"My father-in-law and I were transferred from Vogosca to an improvised hospital in Pale, while my mother-in-law was transported to the Military Medical Academy in Belgrade. She had a severe kidney injury. She passed away at the hospital in Belgrade due to the severe wounds," Markovic said.
She said that investigators from Bosnia's State Investigation and Protection Agency, SIPA have repeatedly questioned her, her father-in-law and brother-in-law, but nobody has ever been charged with the attack on the minibus that left more than ten civilians dead or badly injured.
"We requested that the offence be characterised as a war crime, but apart from the SIPA officers, nobody has ever invited us for questioning," she said.
"My father-in-law tried to find out a long time ago who our attackers were, what their full names were. He only managed to find out that someone from the military barracks in which my husband and brother-in-law got killed passed on the information that we would take that road, where the ambush was set up, knowing that we would attend the funeral in the early evening. That is all as far as the investigation is concerned," she added.
She said she had to undergo seven operation afterwards: "I stayed in hospital in Pale for months. I asked them to let me see my children. I saw my son Marko about ten days after having been admitted to the hospital, but I did not see my seven-month-old daughter Tijana until my discharge from the hospital in January 1993."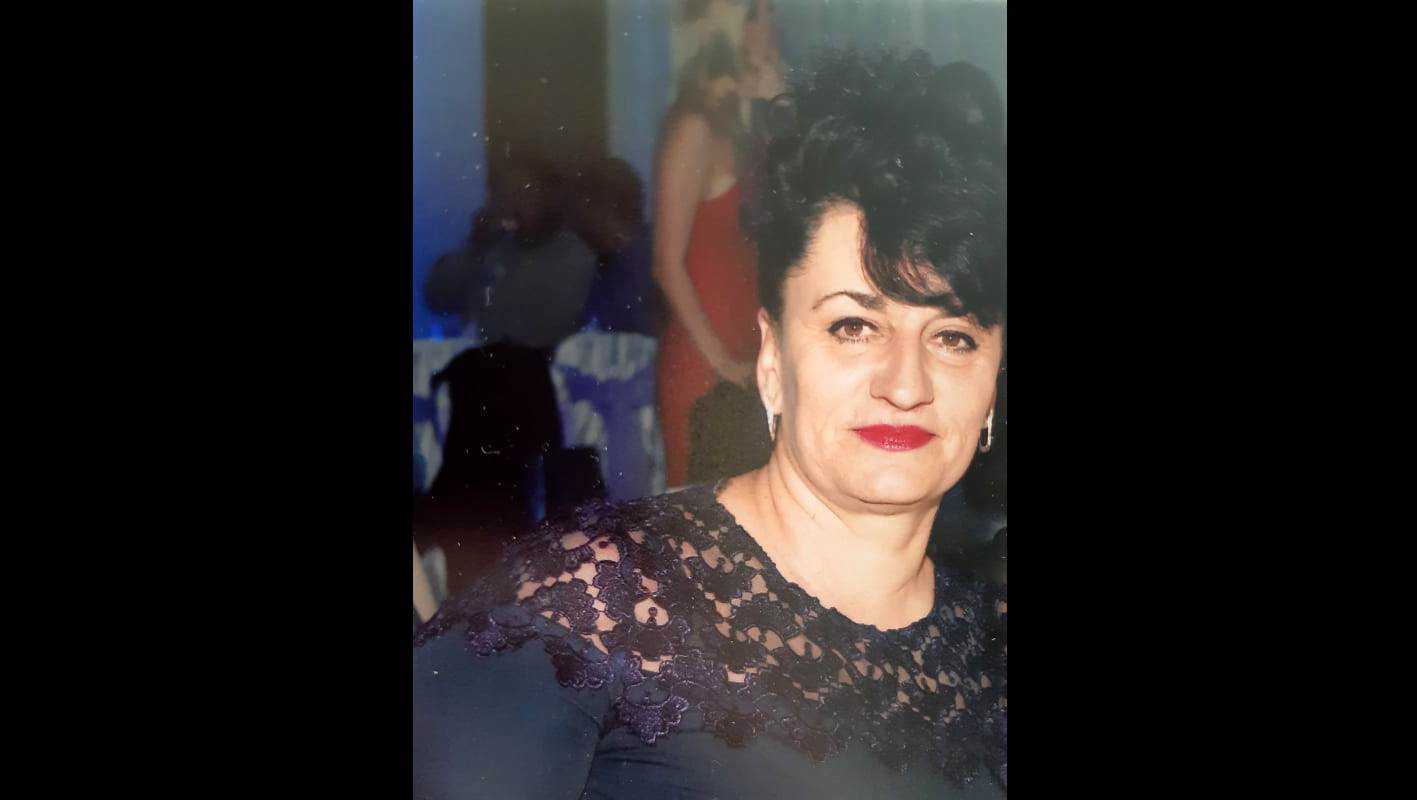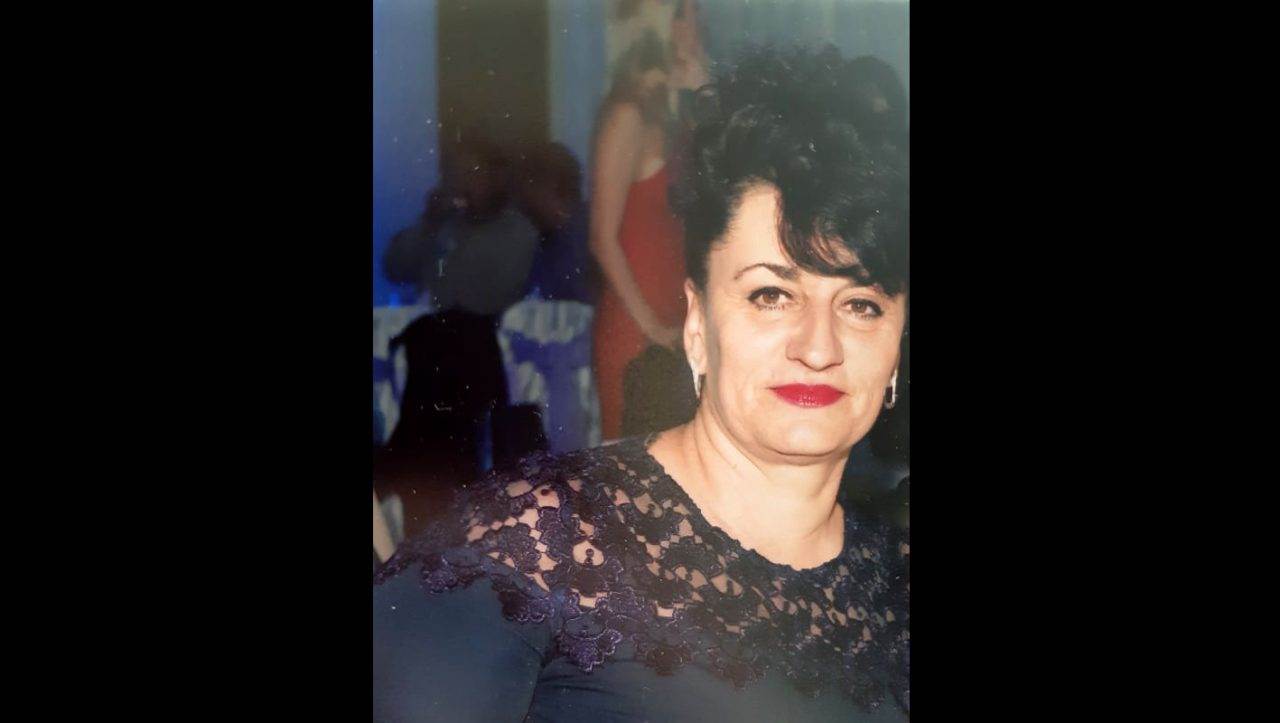 Zorica Markovic. Photo: Family album
'Military target'?
Among those killed in the minibus travelling to the funeral in Ilijas was Slobodanka Macanovic, while her three daughters were severely injured.
Slavica Djukanovic, who was returning to Ilijas from Serbia, was wounded too. Her 15-year-old brother Sinisa and 54-year-old mother Rosa were killed in the minibus. Djukanovic, who was 14 at the time, said that it will haunt her for as long as she lives.
"When the shooting began, we were so scared that we fell on the minibus floor. I felt something warm on my back. The warm thing on my back was my brother's head covered with blood," she said.
"He was breathing for a few more seconds before passing away. I could not get to my mum as I was scared and panicking. When I realised that my brother had been killed, I went into shock and fainted," she added.
She woke up in hospital two days later when her uncle came to visit her.
"It was only then that I found out that my mum had also been killed. Not a single day has passed since this tragic event without me crying. So far nobody has answered for what happened to us.
There has been no concrete investigation either. We were contacted by SIPA once, they took our statements and asked us if we wanted to sue the Federation [the country's Bosniak- and Croat-dominated entity] and seek compensation, because it was troops from the Federation that did that to us," said Djukanovic, who now lives in Switzerland.

Slavica Djukanovic. Photo: Family album
The incident was initially investigated by the District Prosecution in Eastern Sarajevo, but the case was transferred to the Cantonal Prosecution in Sarajevo for reasons of territorial jurisdiction, and an investigation into a war crime against the civilian population was opened in July 2010.
Chief cantonal prosecutor Sabina Sarajlija told BIRN Bosnia and Herzegovina that in September 2011, an order was issued to conduct an investigation into two suspects identified by the initials H.Dz. and R.A. "with reference to an armed attack on a minibus transporting civilians from Pale to Ilijas on July 19, 1992".
"The shooting killed Markovic Marica, Macanovic Slobodanka, Djukanovic Sinisa and Djukanovic Rosa and injured Markovic Gordana, Markovic Zorica, Macanovic Vlatka, Macanovic Biljana and Macanovic Ljubinka," Sarajlija said.
More than three years later, in October 2014, an order was issued to discontinue the investigation into the suspects "because the reported actions did not constitute a criminal offence and the actions taken by the suspects did not contain significant elements of a war crime against the civilian population", she explained.
She said that "it stems from the explanation that, according to the case file and statements given by all examined witnesses, the prosecutor concluded that the attack was targeted against military transport vehicles, which constituted a legitimate military target, not civilians".
Sarajlija said that even if there are soldiers among a group of civilians, they still retain their civilian status in legal terms.
"However, on the basis of all the pieces of evidence collected during the investigation, the prosecution determined that the attack with firearms had a military target. According to common international humanitarian law practices, military transport vehicles, as well as means of communication, represent military targets, and the presence of civilians inside military facilities or military transport vehicles does not make those facilities and vehicles prohibited targets, which means that such individuals share the risk of an attack on a military target," she said.
She added that in this case, the investigation showed that the vehicle was not specially marked to indicate that it was transporting civilians and therefore a prohibited target according to international law.
"Besides that, the passage of civilians was not announced to the enemy army in order to possibly make an agreement about the uninterrupted passage of these vehicles to their destination," Sarajlija continued.
Muhidin Kapo, a former investigative judge with the Court Martial in Sarajevo who is now a lawyer, said that the unannounced passage of vehicles through territory controlled by an opposing army constitutes a legitimate military target.
"Those who conducted the attack, provided that the passage of the vehicles had not been announced, could not assume who was driving in those vehicles," Kapo said.
But he said that if those who opened fire at the vehicle knew that it was transporting children and civilians, someone should be held responsible.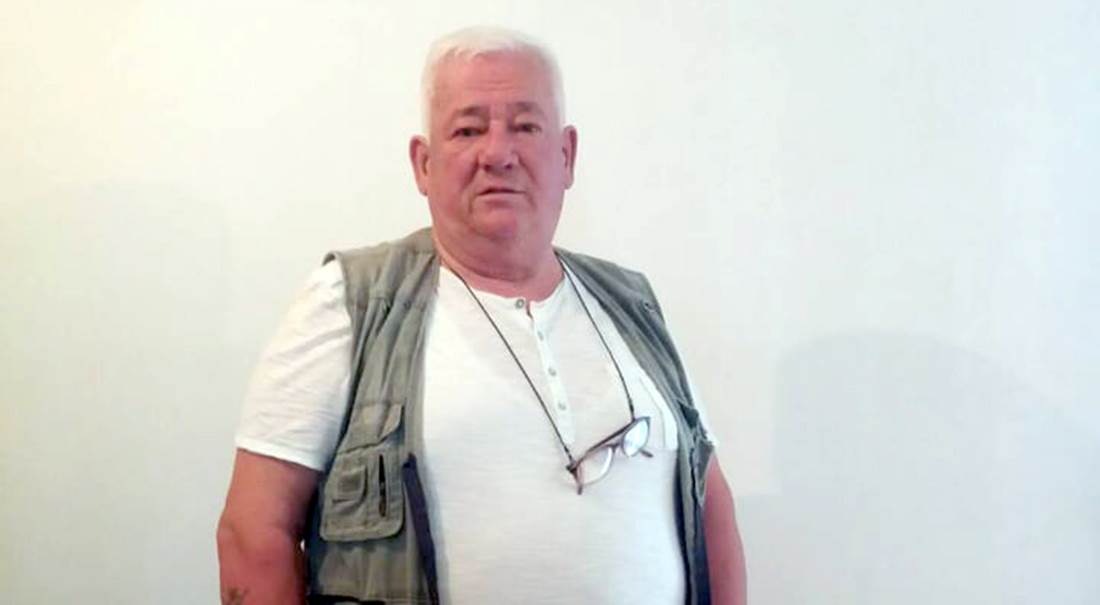 Ljubisa Djukanovic. Photo: Family album
Slavica Djukanovic's father Ljubisa, who lost his wife and son in the attack, said that he thinks that the prosecution's decision to discontinue the investigation into those suspected of the attack on the Serb civilians is a political issue.
"It is totally irrelevant whether that was a military vehicle or not. Civilians were killed and wounded in it. Several children under 18 were killed and wounded in it. Nobody opened fire from that vehicle, nobody opened fire at anyone to make it a legitimate military target. That is nonsense. People were on their way to a funeral and they were killed in an ambush although they did not pose threat to anyone," he said.
On the day the minibus was attacked, Slavica Djukanovic was in Ilidza. He he had sent his son Sinisa to Serbia at the beginning of the war in Bosnia so the young man avoid having to go to fight.
"He was 16 at the time. I thought, he better go there [Serbia], who knows how long this will last – so he doesn't become involved in the war," Djukanovic recalled.
Now, on his way back from Serbia, his son got on the minibus in Ilijas with Djukanovic's wife Rosa.
"When I found out what happened, I went to the morgue. I saw several covered bodies. I uncovered them one by one, looking for my family. I first recognised my son Sinisa and then my wife Rosa. I barely recognised my son. He had injuries on his spine, neck and face. I froze, I screamed, I could not come to my senses," he said.
He saw his dead daughter Slavica three days later. He said his pre-war work colleague was also killed in the minibus that day. He gave statements to SIPA and the Interior Ministry in Bosnia's Serb-dominated Republika Srpska entity, but that was where it all ended, he said.
In one of the statements Djukanovic gave to the Republika Srpska Interior Ministry in 2006, he said that "the minibus was riddled with bullets and its windows broken, so I was surprised anyone survived".
Funeral shelled
Zorka Simic's daughter Zorica was severely wounded in the attack on the minibus. The same day, a few kilometres away, her son-in-law Mladen was killed at the military barracks in Ilijas.
"Ilijas had been under an attack for days, we were in the basement. We learned that our son-in-law Mladen and his brother got killed, so we decided to go to the funeral. The funeral was organised in the early evening for fear of shelling," she recalled.
While they were at the funeral, the shelling began. She and her husband Novica were severely wounded, while their son Tomislav was killed by a piece of shrapnel piece, although she did not know this immediately, she said.
"People began screaming and fleeing in panic. As I was badly injured, I was urgently transferred to the Military Medical Hospital in Belgrade. Three months later, when I was discharged from the hospital, I found out that my son Tomislav had been killed," she remembered.
Aleksandra Letic of the Helsinki Committee for Human Rights in Republika Srpska said that crimes committed in the 1990s must not be forgotten despite the amount of time that has passed.
"Victims have the right to seek justice, to demand that their suffering is recognised and the perpetrators punished, if possible," Letic said.
"Untold war stories, particularly those about suffering and loss, are a heavy burden not only for the actual victims, but for society as a whole. These stories must be told and recorded, they must become part of a joint narrative, because they contribute to the integrity of our comprehension of what happened to us in this region, while making it clear those directly affected by these events that they are not forgotten by society," she added.
This is why stories about lesser-known crimes should be more widely publicised, Letic argued.
"The fact that a crime has not been prosecuted does not mean it did not happen, that the judiciary should not address it or that, by keeping silent about these untold stories, we should further intensify the suffering, frustration and distrust in justice and fairness of the victims of these events and of society as a whole," she said.
"The crimes that have been committed and the suffering of the victims are not private matters. This is a social disease which can only be cured by breaking the silence and demanding justice."