Bosnians Lay Flowers for 105 Civilians Killed in Srebrenica Playground
A memorial ceremony was held to mark the 30th anniversary of an artillery attack from Bosnian Serb Army positions on a school playground in Srebrenica that killed 105 Bosniak civilians.
This post is also available in: Bosnian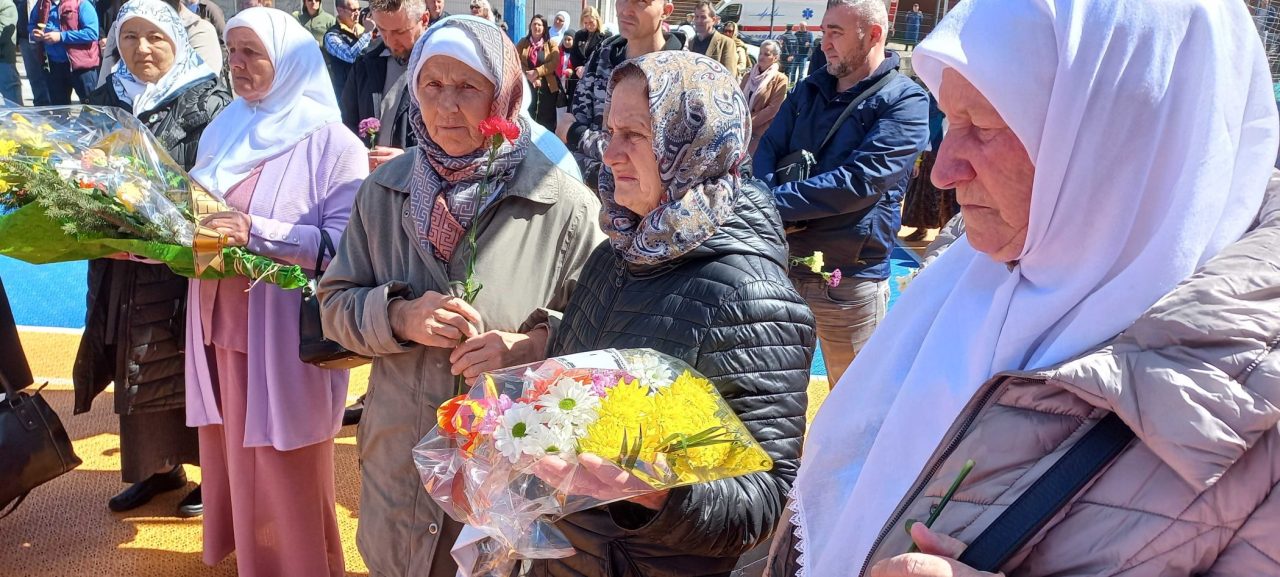 Relatives of the victims along with members of the Tuzla Canton government and representatives of the Federal Ministry of Refugees and Displaced Persons laid 105 flowers by the fence of a school playground in Srebrenica on Wednesday in memory of those killed by shelling on April 12, 1993.
Hasan Hasanovic was a witness to the massacre, which also injured more than 100 people.
"A truce had been declared, so me and my friends went there to play football, which was a unique opportunity to have fun in those difficult times for the people of Srebrenica," Hasanovic told BIRN.
"All of a sudden, I saw black smoke and the shock took me out of myself. The next thing I remember was people screaming and calling for help. Headless bodies and huge puddles of blood were a shocking sight. I ran into a nearby house, my family thought I was dead," he said.
The four shells that hit the playground in front of the elementary and secondary schools were fired from Bosnian Serb Army positions.
Among those killed was Fikreta Ibrahimovic, whose aunt Hurija Huremovic attended the commemoration on Wednesday.
"I lost my niece, whose parents could not be here with us today. Sadly, they will not live to see those responsible for this crime punished," said Huremovic, who lost more than 50 members of her immediate and extended family in the 1995 Srebrenica genocide two years after the shelling attack.
Hamdija Fejzic, the deputy mayor of the Srebrenica municipality, described the shelling as "monstrous".
"I must say it is sad that no one has answered for the crime as yet and we hope that at least one person will be brought to justice," Fejzic said.