Bosnia-Herzegovina looks set to impose fuel import controls which Russia insists on before it will let the country join the World Trade Organization, Detektor has learnt. Fuel prices may rise as a result.
This post is also available in: Bosnian
Under the new plan, a colored dye must be added to all legally imported fuel, a step known as fuel marking which in the Balkans is so far only practiced in Serbia, and is not used in the European Union.
The rationale is that this will expose illegally imported (and uncolored) fuel but some Detektor interlocutors warn that this method is only a fiscal instrument and cannot help in controlling the quality of the fuel itself..
Critics say it is an unnecessary bureaucratic step that will add a few cents to the price of a liter of fuel for consumers and help squeeze out independent fuel importers and distributors, favoring big players.
In Serbia marking was introduced after testing by Oil Industry of Serbia (Naftna Industrija Srbije, NIS), majority owned by Gazprom, the third-largest oil producer in Russia which has been under Western sanctions since Russia invaded Ukraine in February 2022.
Kosarac proposes  adopting the Decision on the control of technical petroleum fuels, a new bylaw that contains provisions on fuel marking in BiH, and he told Moscow about this decision on a visit to Russia in 2021. Meeting Russian colleagues, Kosarac said that this decision would fulfil Russia's last requirements for BiH's entry into the World Trade Organization, a step that could boost vital trade in goods and services.
Mirko Sarovic, twice Bosnian foreign trade minister in the 2010s, told Detektor that Russia had asked for the introduction of fuel quality control, but without specifying how this should be done.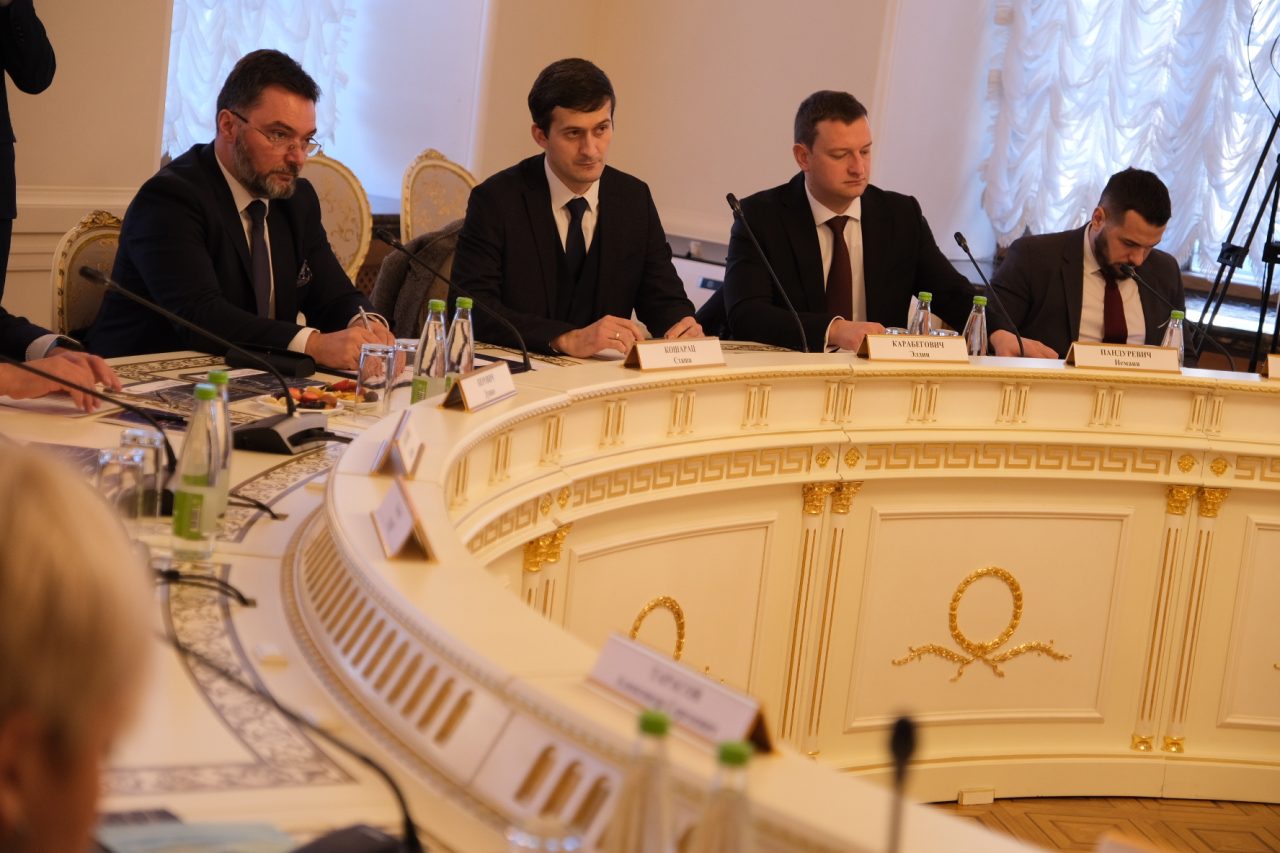 G-Petrol – a BiH-registered company owned by Gazprom's Serbian subsidiary NIS –has previously promoted marking as a way to control quality. It is a major operator of petrol stations in BiH under the Gazprom brand.
The Chamber of Commerce in BiH's Federation has objected to the draft decision, saying it is not a well-established practice in the region and could raise fuel prices, as sellers would be asked to pay for the marking.
The Association of Oil Derivatives Distributors of the Federation, which represents companies supplying the petrol and diesel to filling stations, is also against the move.
"Marking or coloring of fuel has no purpose whatsoever," its president Milenko Boskovic told Detektor.
"Nobody is doing that in Europe, at least in this part of the Europe to which we are aspiring and to which we want to belong. Adding anything to fuel, and those colors, is just an additional contamination."
In Serbia, Gazprom's subsidiary's groundwork with tests played a key role in the introduction of marking eight years ago, which also met with opposition.
Tomislav Micovic, the general secretary of the Association of Oil Companies of Serbia (UNKS), said marking was not needed as customs checks and standard systems of inspection were perfectly adequate ways to police the quality and legality of fuel on sale, as long as the political will was there to enforce they were done correctly.
UNKS objected to its introduction in Serbia, and says consumers are still paying the price.
Quality or legality ?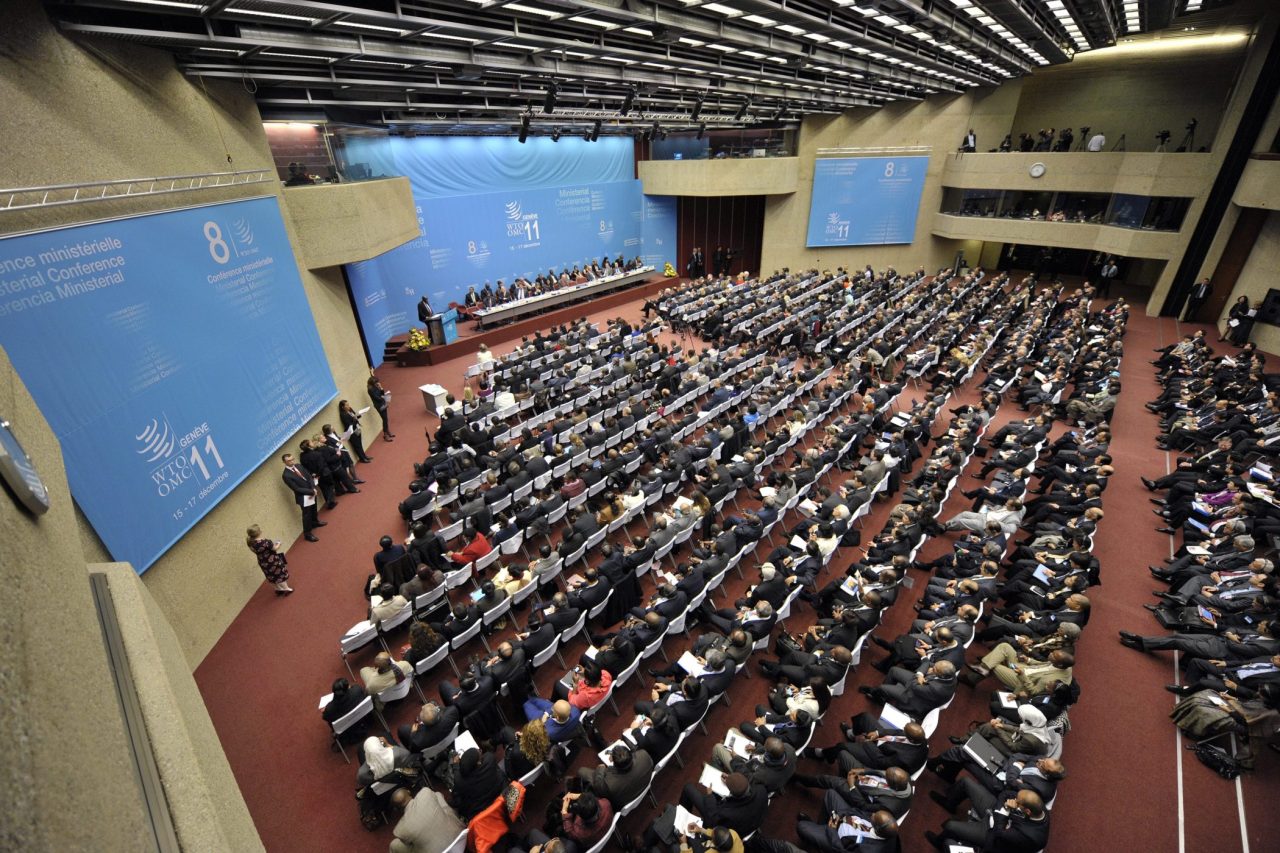 Joining the WTO would be an economic boost for BiH. While other negotiation points remain, negotiators say fuel control is the key sticking point for the Russians.
"Since they are also exporting oil here, they requested that the regulation in force in the Federation be revised so that a higher standard of fuel at gas stations could be displayed," said Hamdo Tinjak, a foreign trade ministry official who heads BiH's WTO accession negotiating team.
He denied Russia had requested marking explicitly but simply argued that it could offer better-quality fuel than other countries and wanted consumers to be able to see this.
Currently in Bosnia and Herzegovina, most petrol pumps offer 95 and 98 octane fuel. The Russians want to sell higher octane fuel on clearly marked pumps.
Adding color to fuel may be a guarantee that taxes have been paid, but not that the fuel is of good quality. Although marking is being pushed by the pro-Russian SNSD party, no one has said that Russia itself has explicitly demanded it.
Sarovic, the former foreign trade minister, said one of Russia's requests about five years ago was to replace a 2002 Decision on controls on fuel entering BiH.
"I cannot remember if we called it marking or something else in the decision, but essentially it was about the control of quality of fuel entering BiH in accordance with the standards we established that were aligned with the EU," he said.
He added that the EU consented to a change, the first draft of which was prepared during his term in office back in 2018.
The Russians were interested in introducing special marking of fuel "to recognize their fuel as being of higher quality", he said.
Sarovic explained that the aim of the new regulation on fuel quality, which has been posted on a Council of Ministers consultation web page, was to monitor fuel imports and prevent smuggling.
It foresees marking unleaded petrol and diesel. WTO negotiator Tinjak said this would copy the controls in Serbia, the only European country where this method is used.
Oil companies against marking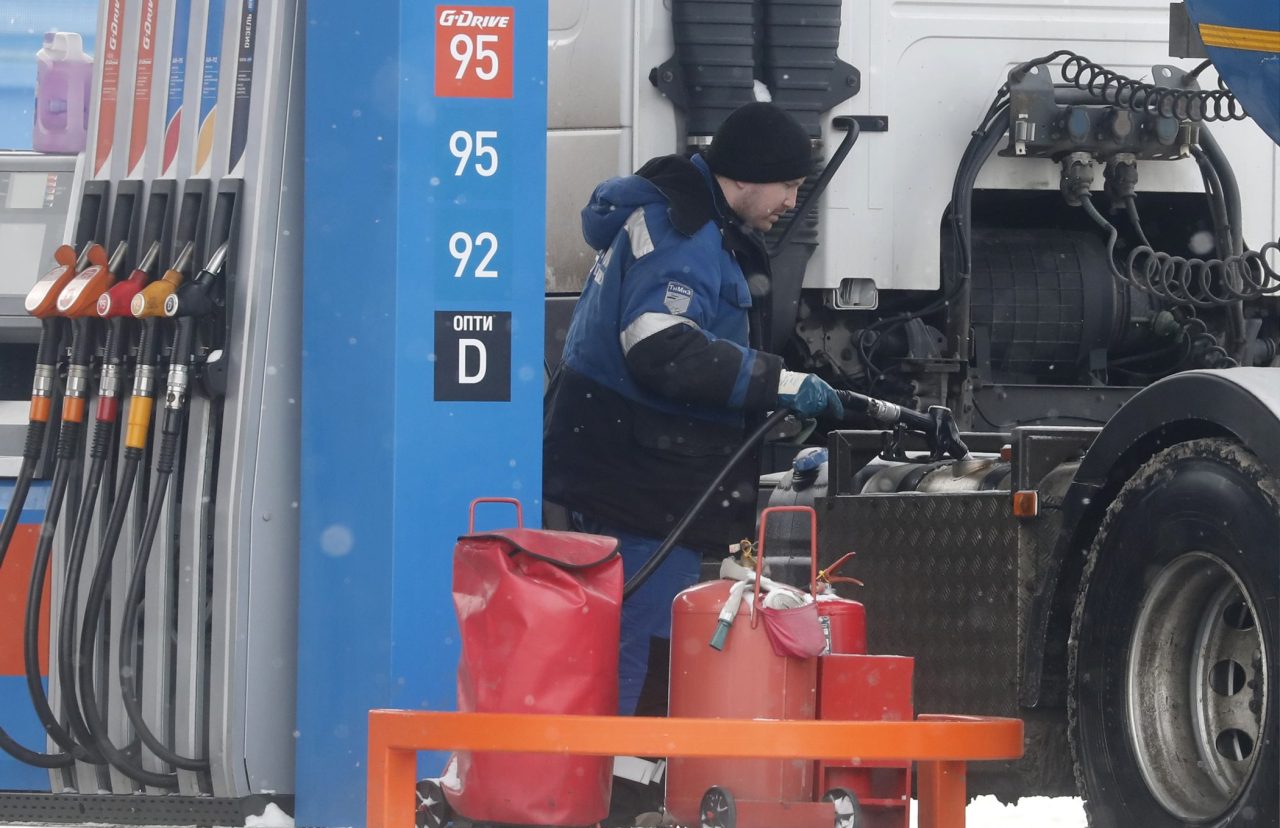 Tinjak told Detektor that all major petroleum fuels traders supported the new regulation but those we contacted disagreed.
INA, a Croatian oil company with petrol stations in BiH, said it advocated more rigorously enforcing existing laws and aligning the local market with EU norms.
"Marking of fuels is not the practice in the EU," the company said, adding that they had received no explanation of how marking benefits consumers or what it would cost.
HIFA Petrol, BiH's biggest domestic fuel distributor, also opposed marking, saying its high cost "will ultimately be paid by citizens without it accomplishing any concrete purpose", and that its use in Serbia had ruined private companies there.
"Foreign lobbies are working here, wanting to make it impossible for us to import, they want to do the imports and eliminate us (independent local businesses)," company owner Hajrudin Ahmetlic said.
"That is the whole point of marking. We cannot mark fuel within BiH, as fuel must be marked in refineries. That is how the private business of domestic oil companies has been destroyed in Serbia."
Boskovic, president of the distributors' association, agreed.
"Some lobbies from the outside who want to dominate the Bosnian market through foreign-owned companies and through the relevant ministry, want … the marking done by a private company, not a public undertaking," he said. He had indications that this was the way the new regulation was heading.
G-Petrol, which runs Gazprom's gas stations in BiH, declined to comment.
Four years ago, its then director Srdjan Pesevic spoke highly of fuel  marking, saying it would boost excise income and not add to consumers' costs.
Slovenia's Petrol BH, another local operator, said it would only comment once it had more information.
Other critics said fuel marking would be a complex procedure.
Bosnia's only oil refinery in the town of Brod burned down a few years ago so marking would have to be done at border crossings, an expensive option, said Sinisa Vukelic, editor of Capital business portal. He says the final cost will be far above the estimated one percentage point on fuel pump prices.
Some companies bring in up to 80 tankers a day from Croatia and Serbia, and adding markers at the border might cause huge traffic jams, said distributors' association president Boskovic.
"A clerk from the control house would have to open every tank. First and foremost, this is dangerous to do at a border crossing. Imagine in summer, it's 40C, and people have to open the lids so someone can pour a kilo of color into each chamber," he said.
Goran Radosavljevic, an energy expert and former employee of Gazprom's NIS in Serbia, said marking has its benefits but agreed it would be tricky to do with road tankers, which Serbia does not use to import oil.
"All the elements should be well thought through by the state before embarking on this project," he said.
Montenegro has delayed plans to introduce marking after it prompted a strike by fuel traders and petrol station closures. The country's Association of Oil Companies estimated fuel at the pumps would cost about 6 cents (0.12 marks) more per liter as a result.
The association also criticized the presence of a kind of closed shop, with only two companies in Europe with any expertise in fuel marking – one  from Switzerland and Authentix Inc. of the USA, who might thus be able to set their own prices.
The U.S. embassy in Sarajevo was positive about fuel marking, saying it could prevent corruption and illicit fuel trade and boost tax receipts. The EU delegation to BiH said European rules did not address the use of markers in fuels.
Serbian model tested in Russian-owned refinery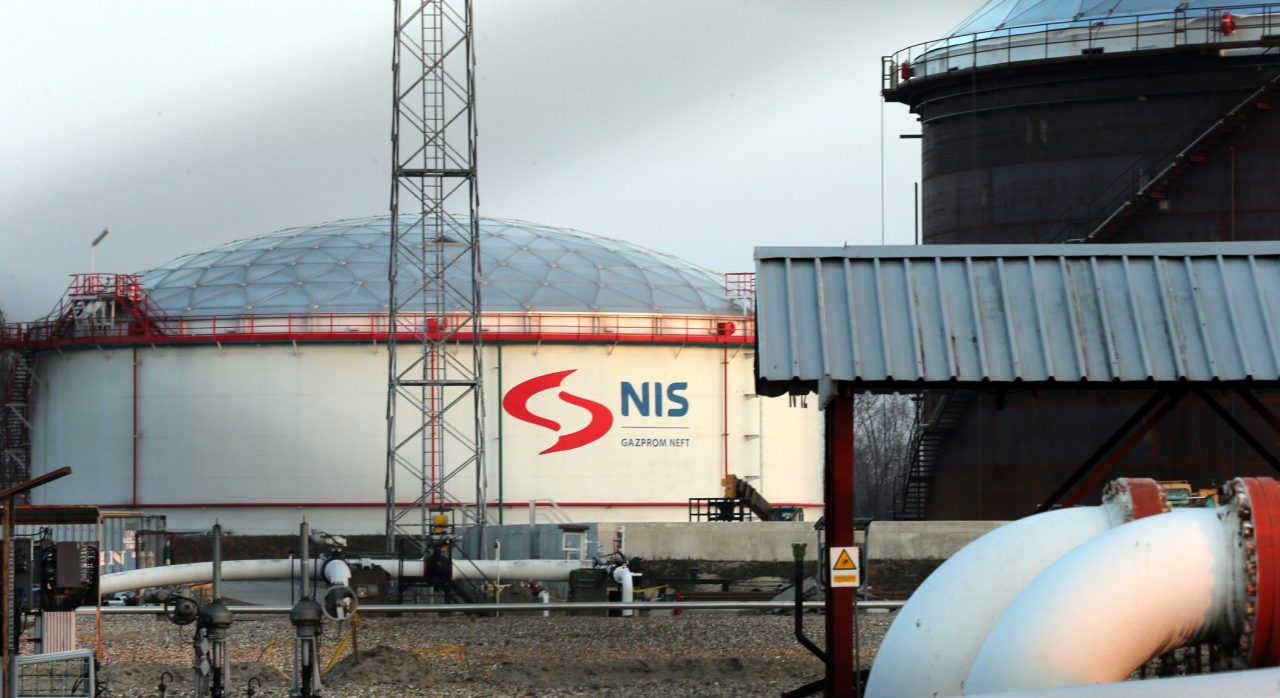 Fuel marking in Serbia was heralded when it began in 2014 as a way to curb illegal sales. A few years earlier this system had been tested by Gazprom's NIS, which has not responded to questions for this article.
"NIS worked and talked and did some pilot projects with Authentix at the time," said Radosavljevic, adding that it was a type of tryout and proposal to the state in which some other companies participated as well.
He said Serbia's illegal fuel sales did indeed fall in the first years after marking began, but Micovic from the Serbian oil company association told Detektor he did not believe marking had a role in this. He said other government moves had curbed the illegal fuel sales, even though all credit was given to the marking process.
However, both interlocutors from Serbia agree on one thing: marking can determine where fuel has come from, but not its quality, as the Russians are seeking.
In Serbia, marking is done by a consortium of a Swiss company called SGS, Authentix and local partner, Nanoinspekt, none of whom responded to requests for information related to this story.
In 2019 Authentix presented Bosnian officials with "a national concept and integral solution for a simple and quick determination of origin and quality of fuel, which enables competent governmental institutions and inspection bodies to quickly and reliably analyze fuel".
Minister setting the rules himself
Fuel marking in Bosnia-Herzegovina is looking likely after a change in the rules about who has to give it a green light, said WTO negotiator Tinjak.
The BiH Council of Ministers has opposed the fuel marking initiative several times, and said the rules proposed by the foreign trade minister should only take force with the Council's approval.
Despite this, Kosarac's latest proposal states that he can adopt rules on marking just with the backing of the governments of the Republika Srpska, the Federation and Brcko district, which could be easier for him to obtain.
The Federal Economic Chamber and Association of Oil Derivative Distributors, which opposed marking, said they consider the proposed regulation illegal if it lacks the support of the Council of Ministers.
Kosarac has not responded to Detektor journalists' messages and calls.
Critics point out that his SNSD, in power in Republika Srpska, is pro-Russian and includes ministers who have welcomed Russia's invasion of Ukraine.
Bosnia's political divisions mean it is one of the few European countries not to have introduced any sanctions against Russia after its invasion of Ukraine.
Neither the Russian embassy in Sarajevo nor the Russian Mission to the WTO in Geneva answered our requests for comment.