The Ukrainian government wants sanctions placed on Igor Chasnyk, a board member for a major Russian gas firm until recently owned by an oligarch friend of President Vladimir Putin, but he has become one of the several dozen Russians who have registered new businesses in Sarajevo since the start of the war.
This post is also available in: Bosnian
Among his new clients is Igor Chasnyk, whom the Ukrainian government argues should be placed under international sanctions. In the autumn of last year, as war raged in Ukraine, he asked Muratovic to open a firm for him called Chasnik Doo.
While it is not illegal for Muratovic to do business with Chasnyk, when presented with evidence uncovered by Detektor he admitted that the Russian's ties to oligarchs made him feel uncomfortable.
Muratovic claims that he didn't know his client worked for gas firm Yamal LNG, part-owned until recently by Gennady Timchenko, a close ally of Putin. Timchenko was sanctioned by the United States back in 2014 following the Russian invasion of Crimea and has been placed under further international sanctions since last year.
Chasnyk even met Putin when the president visited Yamal LNG, according to a Kremlin announcement.
This is not the only controversy facing Muratovic. A Russian who paid for his services to secure citizenship and a rival company registration agent allege that Muratovic has failed to deliver on his promises to open functioning business or obtain citizenship for Russians.
Muratovic rejects the allegation saying they are untrue and aimed at damaging his business.
An influx of new Russian business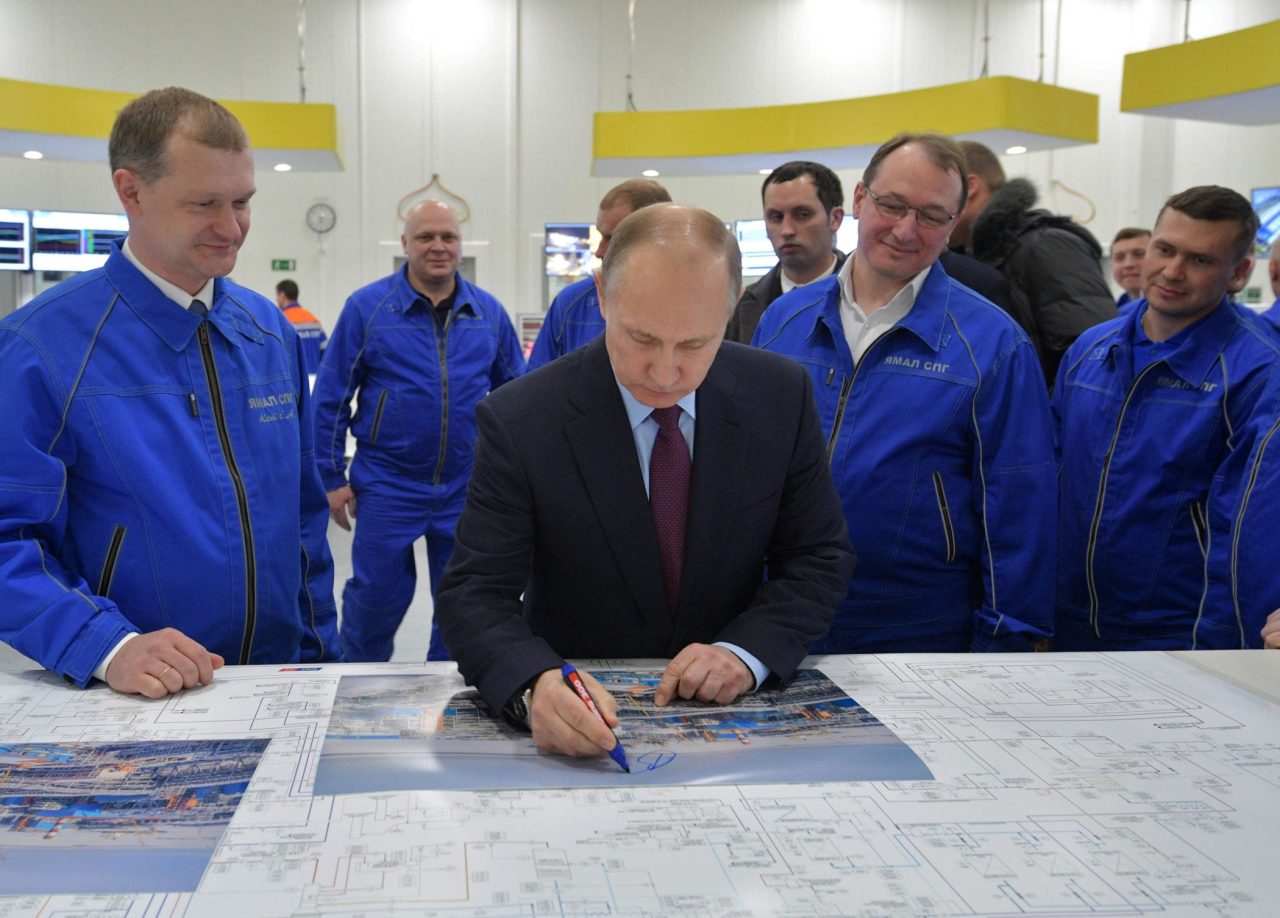 At the entrance to a residential and business building in the Hrasno neighbourhood of Sarajevo, there are no indications that several companies with Russian capital are based there.
One of the plates at the entrance, however, carries the name of Kemal Muratovic's company Express Invest. According to its website, which is also in Russian, it provides "solutions in the field of migrations, legalization, legal support, investment, business operations in BiH".
Offers are based on packages which range from a starter pack, providing a residence permit and bank account, all the way to a deluxe pack, offering citizenship, real estate, setting up a company and a bank account.
The description section states that solutions are offered to clients within the shortest possible time according to "everything, here and now' principle.
Since the war in Ukraine, Muratovic has seen a surge in demand from Russians. The western Balkans has been a popular destination for Russians fleeing Putin and mobilisation, particularly Serbia and Montenegro.
But Russian citizens have also taken advantage of not needing a visa to enter BiH. In January 2023 the European Union called on the Bosnian authorities to introduce visas for Russians, in line with the majority of the union, but this proposal has still not been considered.
To date, 70 companies in BiH are owned by Russian citizens. As many as 30 firms have been established or bought by Russian owners in the past 12 months, half through Muratovic, while according to interviews one third cannot do business as they are not able to open a main transaction account.
At present, Muratovic is an intermediary for 25 Russian-owned firms, most of which have been registered after the start of the Russian invasion of Ukraine at two addresses owned by him. He said he has known some of the founders for some time, adding that they were not in BiH at present.
From working for oligarchs to a firm in Sarajevo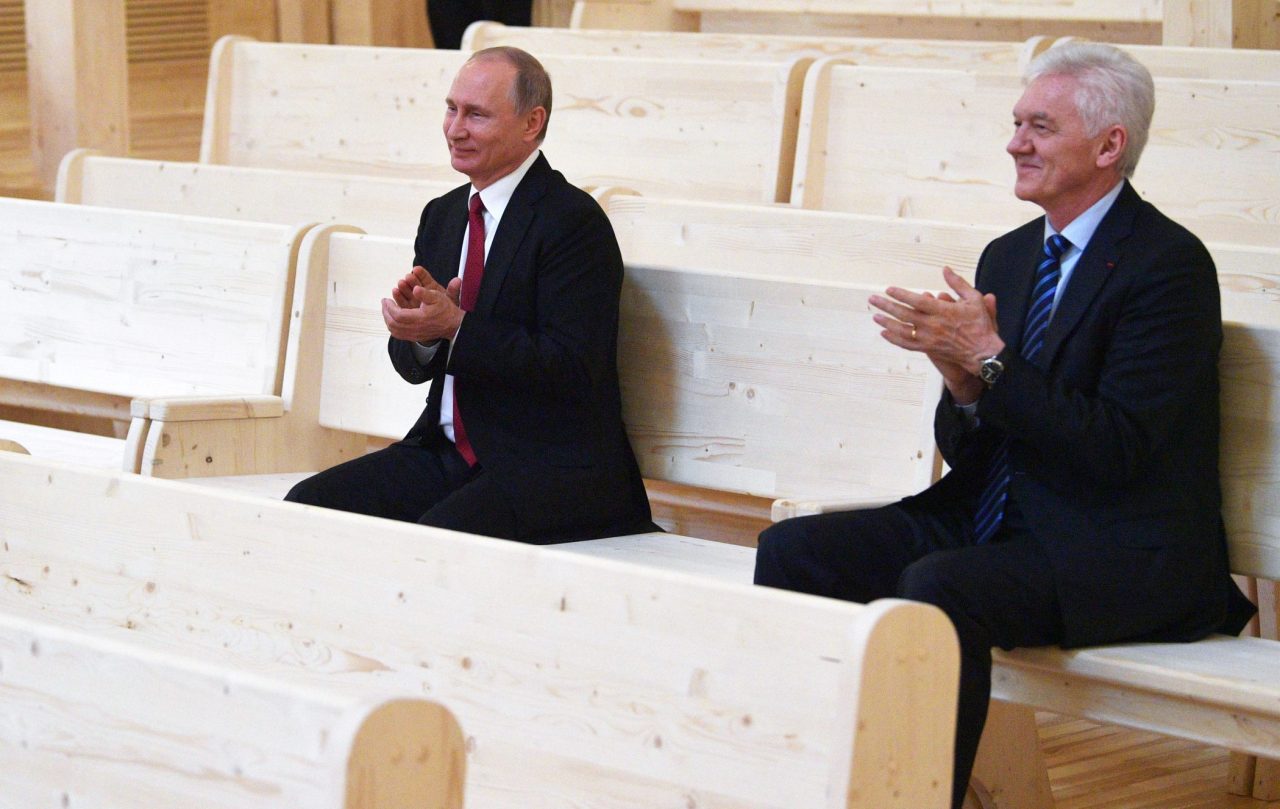 Muratovic insists he has his own method of checking clients before doing business with them, including Chasnyk.
He said that Chasnyk's company was opened by a "husband and wife".
"Those people submitted original documents, showing they have no prior convictions and that no criminal proceedings are conducted against them," he added.
When hearing about Chasnyk's role in Russia, he admitted to feeling uncomfortable, but explained he knows nothing about his ties to Vladimir Putin's regime.
"We take account of who we are doing business with, we take account as much as we can. Of course, there are things that are impossible or very difficult to check, there are people who can hide many things," Muratovic said.
The register of the Municipal Court in Sarajevo lists the owner of the Chasnik company as Igor Chasnyk Olegovich, born in 1970. According to one of the authorised company registries in Russia, Igor Chasnyk Olegovich was born in 1970 and is listed as one of the directors of Yamal LNG. Chasnyk's photo provided as part of the registration process matches the man who appeared alongside Putin during his visit to Yamal LNG.
In Russia, Chasnyk holds high-level functions in two large international companies dealing with production and sale of gas.
According to official news from the Russian president's web page and news issued by Russian state agencies, he has hosted a visit by Putin and former president Dmitry Medvedev.
He did so as one of the directors of Yamal LNG, a project and company of the same name involved in exploiting natural gas in Siberia.
Gennady Timchenko became a major shareholder. The oligarch is currently on the sanction lists in the USA, several European countries as well as Japan, Australia and New Zealand, due to his friendship with Putin.
The current majority owner of Yamal LNG is Novatek company, one of the leading Russian gas manufacturers in which Chasnyk is also one of the directors.
In March 2022 Timchenko resigned from the Novatek board. Novatek founder Leonid Mikhelson was put on the sanction list in Great Britain in April 2022 as part of the package against "the Russian military machinery".
Due to his role in Yamal LNG, Chasnyk was listed on the website of the Ukrainian National Agency on Corruption Prevention dedicated to information about persons who have already been or should be sanctioned.
The page "War and Sanctions" names Igor Chasnyk Olegovich as a member of Yamal LNG "board of directors".
Yamal is an important company for Putin's regime in which Chasnyk plays a significant role, explained Mihail Maglov, a prominent Russian activist, but Chasnyk himself as just a director has limited power in Russia.
Maglov said it's hard to determine the real intention of registering the company in Bosnia.
"If this registration is linked with the sector of work of Yamal and Novatek, then it is for sure linked with efforts to avoid sanctions or some political or international relations," said Maglov, who is working from asylum in Lithuania on anti-corruption initiatives targeting officials in Russia.
"If this company is a private initiative of this person, it's possible he simply wants to leave Russia and to transfer some capital or wants to move to Bosnia and start a life and business from the beginning."
He added that sanctions currently target only shareholders of these companies and he does not expect that to change anytime soon.
According to Detektor's source in the Bosnian border police, during the last five months, Chasnyk has visited BiH twice, arriving from Istanbul and Frankfurt. Detektor has been unable to officially verify this.
Detektor has also been unable to contact Chasnyk for comment. Novatek and Yamal LNG have not answered our requests for an interview with him.
Muratovic is not sure where Chasnyk is today. He said that he saw him last in February this year when he was in Bosnia and Herzegovina and claims that he put pressure on him to finish opening a bank account for the new business.
"Last time he was in Sarajevo, he came with only one intention, to try to put pressure on me to speed up the process of registering the company.
"I said I am not the court, not a banking agency and that I can not speed it up. Everything goes as it can. What the solution will be in the end I don't know," Muratovic added.
Banking problems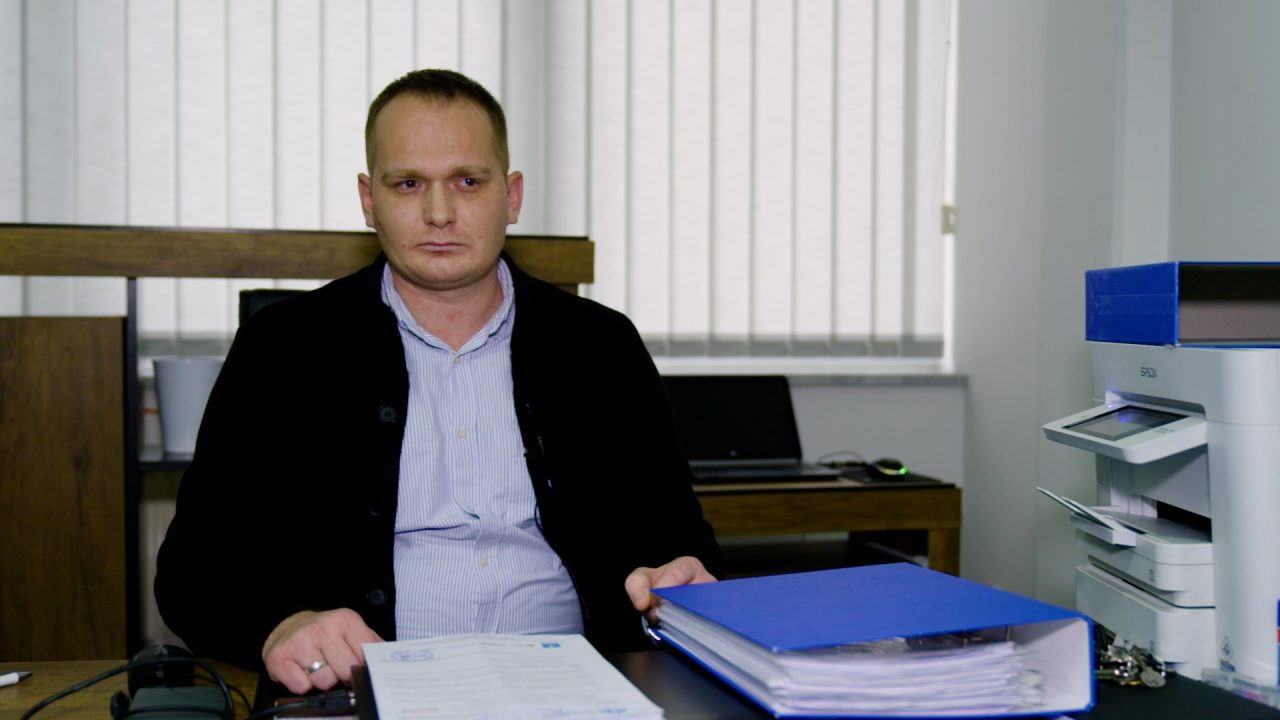 Chasnyk is not the only Russian struggling to open a bank account, Muratovic explained.
The Banking Agency of the Federation of BiH explains that banks have the right to assess risks in accordance with the Law on the Prevention of Money Laundering and Funding Terrorist Activities.
Banks are also obliged to apply restrictive measures against all individuals, including citizens of the Russian Federation against whom international sanctions are in force. As BiH is not implementing concrete sanctions against the Russian Federation, banks have a choice as to whether they want to impose certain restrictions or not and different banks are approaching the issue differently.
Detektor was told by the Austria-based Raiffeisen Bank that it fully implements the sanctions adopted by the European Union, United Kingdom and Office of Foreign Assets Control within the US Finance Ministry.
Other banks seated in the European Union, such as Intesa SanPaolo and UniCredit, did not answer questions sent by the reporter, nor did the local ASA Bank, which purchased Russian Sberbank's local branch office in the BiH's Federation following the onset of the war in Ukraine.
Turkish Ziraat Bank did not directly answer whether they open accounts for companies with Russian capital, but they said that a significant number of Russian citizens hold previously opened accounts.
Muratovic said that not a single bank has put it in writing that they refused to open an account because of sanctions, but he believes that this is, in fact, the case, so has written an objection to the Entity Banking Agency of the Federation.
"I consider that, regardless of the war happening, the entire population of 147 million people [of Russia] cannot be held responsible for what one man does. You cannot deprive all of them of the right to work, to do business, to function. How come that some can do it and others cannot?" he said.
He claims that opening an account in one of the banks seated in Republika Srpska, the other entity in BiH, would mean having to transfer their headquarters to there, but the Banking Agency of the Federation explains that it is not necessary, because banks operate in both entities and there are no restrictions.
Republika Srpska president Milorad Dodik remains one of rare international allies to Putin in Europe, even after the invasion. As leader of the largest Serb party in Bosnia and Herzegovina, pro-Russian SNSD, he is against imposing any sanctions on Russia while other pro-western parties in the country are appealing to follow EU decisions.
Claims of false promises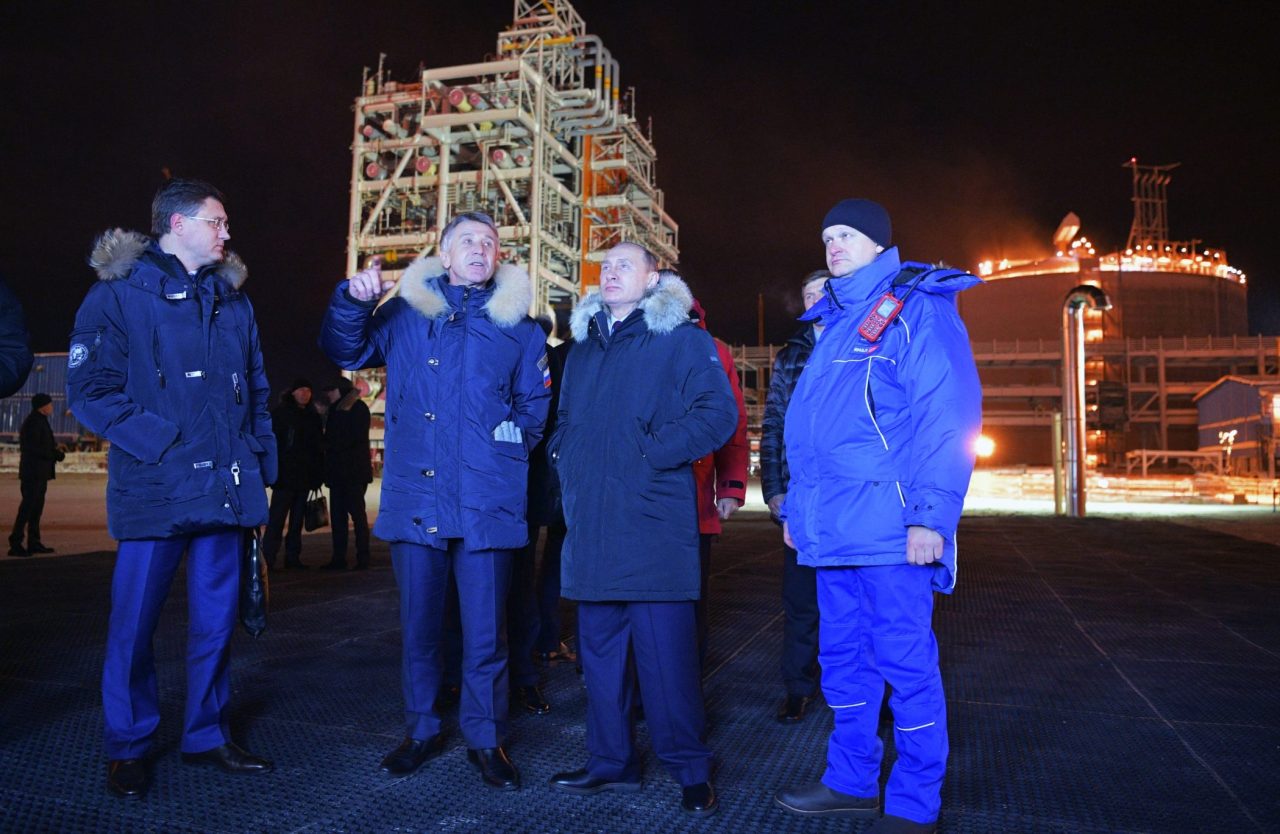 Muratovic's failure to deliver functioning businesses with bank accounts has led to allegations that he is misleading clients.
Leonid Salamatnikov, Russian businessman and athlete who moved to BiH five years ago said he has known Muratovic for some time, and accuses him of wanting to deceive Russian citizens fleeing the war by giving false promises. He spoke on behalf of Aubekir Batchaev, another Russian citizen who employed Muratovic but has yet to receive all the services he has paid for.
Muratovic denies these claims and explains that 99 percent of people from Russia who are coming for these types of services first go to him, adding that it is his success that bothers his business rivals.
Salamatnikov said his fellow citizens have good cooperation with banks from Republika Srpska. He explained that there are no restrictions to opening an account and obtaining all other necessary registrations.
"Everything runs regularly, regardless of the fact that they are Russians," Salamatnikov said.
Eight companies have been registered at one address in Ilidza on the outskirts of Sarajevo through Salamatnikov, including five in the last 12 months. All owners are Salamatnikov's acquaintances, who, as he explained, are businessmen and not refugees.
He confirmed that Russian citizens were trying to transfer their capital to BiH, fleeing the war, comparing the situation with the Bosnian war when people transferred their capital to other European countries.
He said they were attracted to BiH for its tax and banking policies as well as legal advantages.
"Because there are advantages in tax policy, there are advantages in business operations, and only because of that. If Antigua and Barbuda, for instance, or the Comoro Islands would offer advantages like BiH, believe me that not a single Russian citizen would come to Bosnia to set up a company," Salamatnikov said.
Salamatnikov brought Batchaev to the interview with a Detektor reporter. Speaking on his behalf, Salamatnikov said that Batchaev set up a company through Muratovic in Halilovici, Sarajevo, in one of the buildings owned by Muratovic. He has still not started business operations.
"I know him[Muratovic] well, because I know a few people who have come to his place," Salamatnikov said, explaining that between 10 and 50,000 Euro was the price for citizenship.
The system is a vicious circle, Salamatnikov explained on behalf of Batchaev. He said that a bank account is important to Russians in the process to get permission to stay in Bosnia longer.
"This [Muratovic's] site advertises really well in Russia and many people have come to him. They have come only because of his offer of citizenship, which is an absolute lie. I have lived here for five years and I am familiar with the entire procedure."
Expensive and uncertain stay in BiH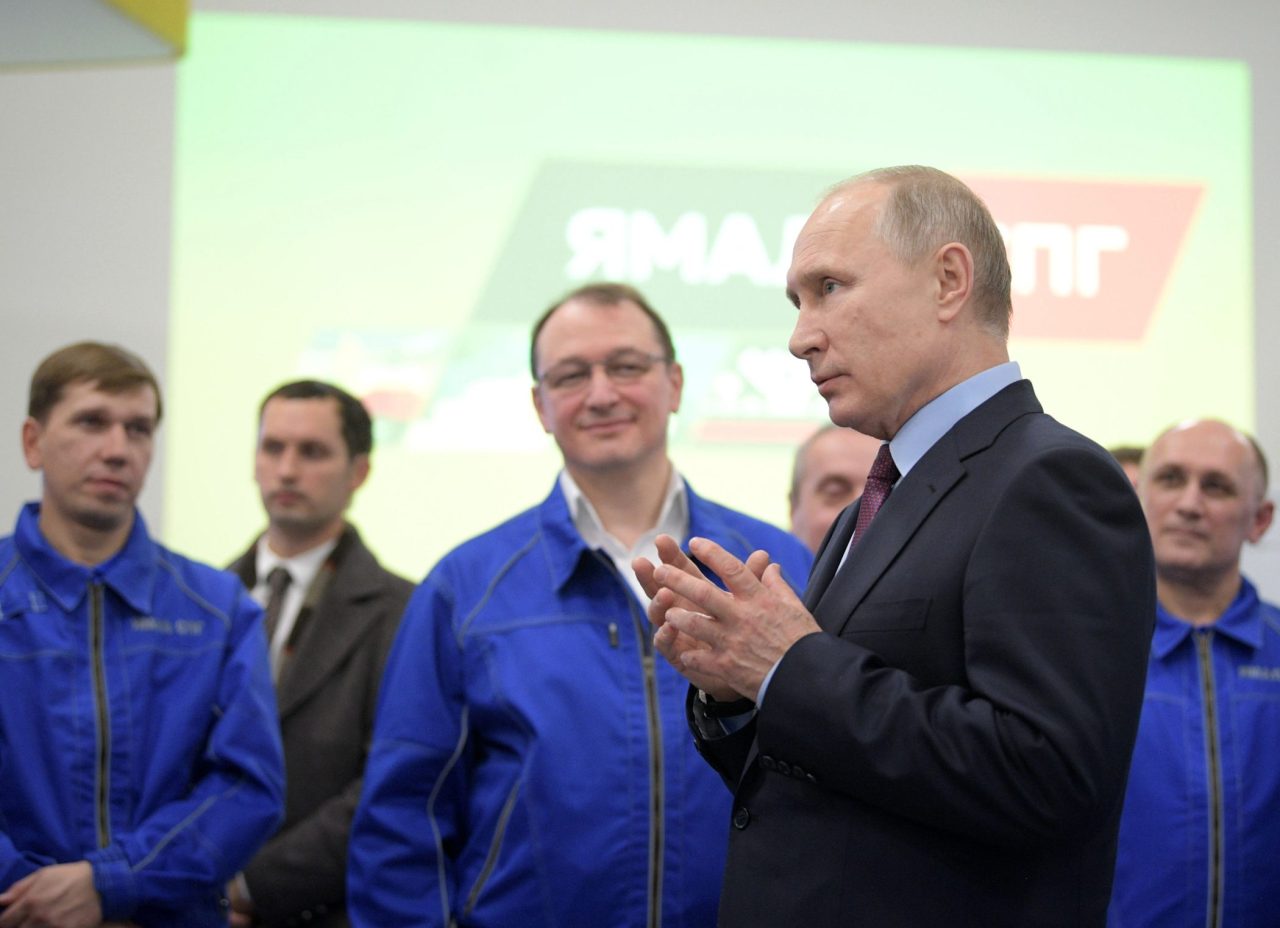 Batcheav is not alone in facing these problems. Nikolai Evseev arrived in Sarajevo from Volgograd, Russia, in 2022, hoping his tourism business would succeed and that he would be able to rebuild a good life. He is one of Muratovic's clients.
Asked why he decided to make that move in the midst of the war with Ukraine and whether he was running away from mobilisation, he declined to answer. Following the start of the invasion, Russia passed laws according to which any objection to the war was punishable.
But he explained that he is battling with bureaucracy and banks, such as ASA Bank, which doesn't want to enable him to open an account, which he said he needs to be able to extend his stay in BiH. In the meantime, he claims he has obtained a so-called "C visa" to buy some time, given that with that he can stay in the territory of BiH for 90 additional days.
Asked why he doesn't go to another bank, Evseev said he didn't expect to face such problems.
"The fact that my business is not operational and that I'm losing both time and money, given that I have to file applications for 'C visa', means I'm having additional costs and nothing has been solved so far. Of course, I considered leaving and coming again," Evseev said.
When a journalist explained to him that there were banks in BiH still doing business with Russian citizens and operating in both entities, his intermediary Muratovic, who was present at the interview, interrupted saying he would explain it on his client's behalf.
"We were trying with Ziraat Bank, because we have a general power of attorney, we and our lawyers. But every one of them rejected us," Muratovic explained.
Old companies, new owners
Muratovic has identified one way of bypassing the problem of opening new bank accounts for fledgling firms – buying up old ones.
More than ten years ago Rifet Piric founded the Gemip firm in Zivinice, a small town north of Sarajevo, together with his wife, but after her death last year, he decided to sell up.
He did that by placing an ad on an internet marketplace, where Muratovic found it. They spoke over the phone and agreed to meet in Sarajevo, where he met a new potential owner, Russian citizen Rishat Burkhanov.
Piric said that his company had dealt with electrical repairs for years, but Muratovic was not interested in the company inventory.
"Those things don't interest them. They don't want to pay for all that normally. I don't know what they [the new owners] will engage in," Piric said.
The Torlak family sold its business to Russian citizen Pavel Burtsev in the same way. They say that the coronavirus pandemic prevented them from starting a tourism business and it was easier to sell their company than to pay lawyers to close it.
They had known Muratovic before, as they were family friends, so the sale went smoothly.
"They [the new owners] received us, they bought us a cake, that was it. I told them to finish all that so I didn't have to worry about it," Nana Torlak, former co-owner of the company said.