At the start of the Bosnian war, Albanians' shops were attacked in the city of Doboj and Fadila Huduti's husband was seized by Serb forces. When she read that a suspect was finally going on trial, she knew she had to tell her story.
This post is also available in: Bosnian
"By a cruel twist of fate, it happened on our 20th wedding anniversary. We got married on May 5, 1972," Huduti said.
Bosnian Serb forces had seized control over Doboj two days earlier and the Hudutis, both Albanians, had stayed inside their house two kilometres from the town to keep themselves safe from possible attack.
On May 5, Fadila Huduti saw several armed soldiers on a truck in front of her house and a tank in the street.
"When the soldiers came, we climbed up to the attic. We heard them break into the house and rifle through our stuff," she recalled.
"The entrance to the attic was in the bathroom. They fired shots from there. A bullet singed my face a bit. Then we came down from the attic. The soldiers hit my husband several times in his stomach and face."
She was 39 and her husband was ten years older; they had a seven-year-old daughter who was due to start elementary school in September that year. Luckily for them, the child was with Fadila Huduti's parents when the soldiers arrived.
"Our neighbour, the late Vid Okolic, asked the soldiers why they were arresting us, since all the people in that neighbourhood had good relations with each other," she said.
She recognised one of the soldiers – a Serb called Nikola Jorgic: "He was a customer at our shop and I could call him a friend of my husband's. We were taken to the Doboj police station in a black VW Golf with no licence plates."
At the police station, she was separated from her husband in and interrogated about whether they had hidden weapons.
She was then driven back home, and has never seen her husband again. He is the only Albanian on a list of 134 people who went missing in the Doboj area during the war.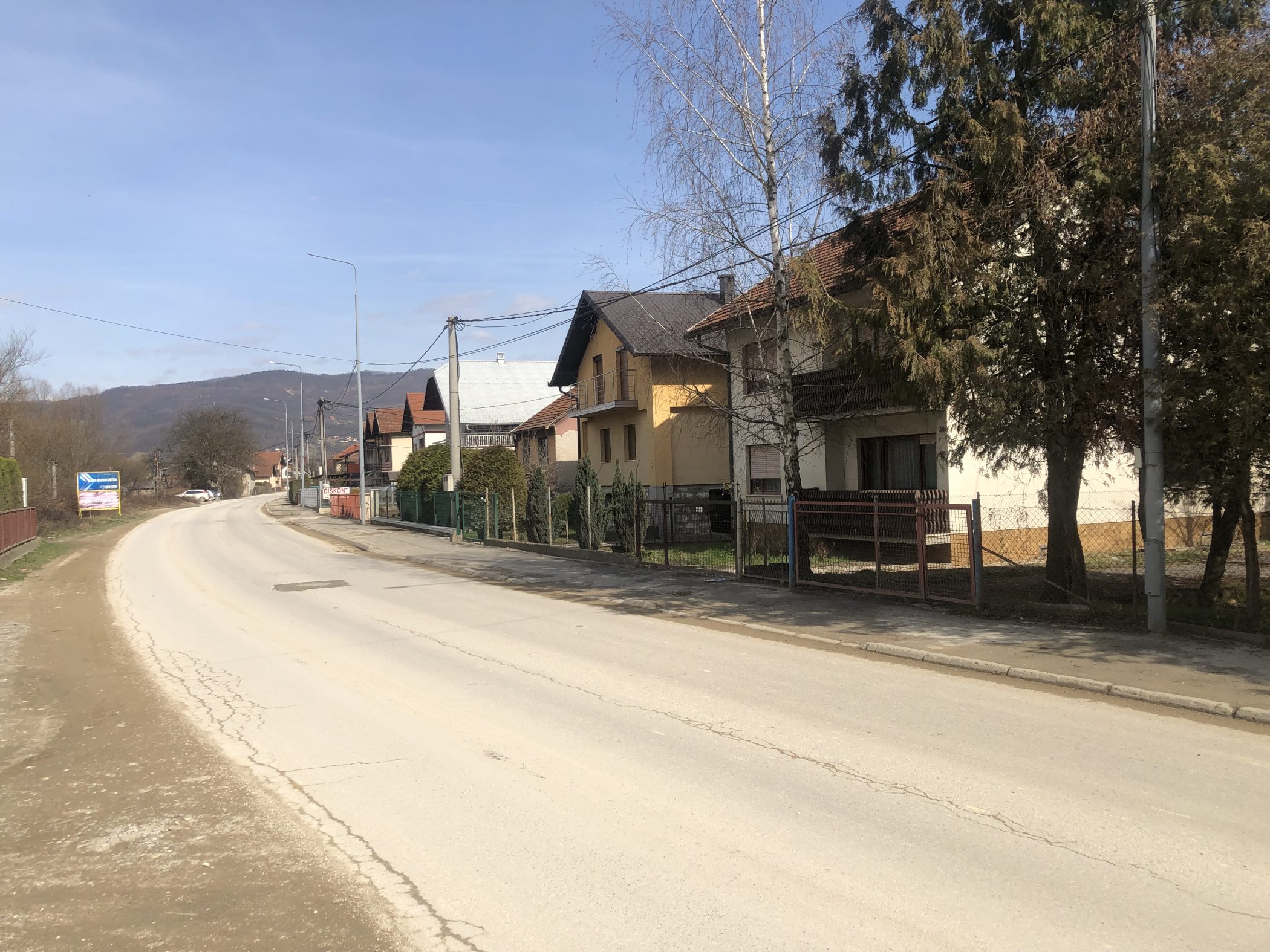 The former Ustanicka Street, since renamed Serbian Ozren Brigade Street, where the Huditi family used to live in Doboj. Photo: BIRN.
Albanians' shops destroyed     
Fadila and Bajrus Huduti ran a kebab shop at the railway station in Doboj. They worked there for 13 years.
They stopped going to work about a month before they were arrested because their shop was destroyed in a bomb blast.
Just before the start of the war, in May 1992, several shops and kiosks owned by Albanians in Doboj were destroyed.
Fadila Huduti recalled how her husband was five when his parents moved from Prizren in Kosovo to Doboj, and ran a cake shop at the railway station.
"After his father's death, my husband ran the cake shop for seven years. We then opened the kebab shop, Putnik, at the same location. I cannot remember the exact date in March 1992 when the police informed us late at night that our shop had been destroyed," she said.
The perpetrators have never been caught.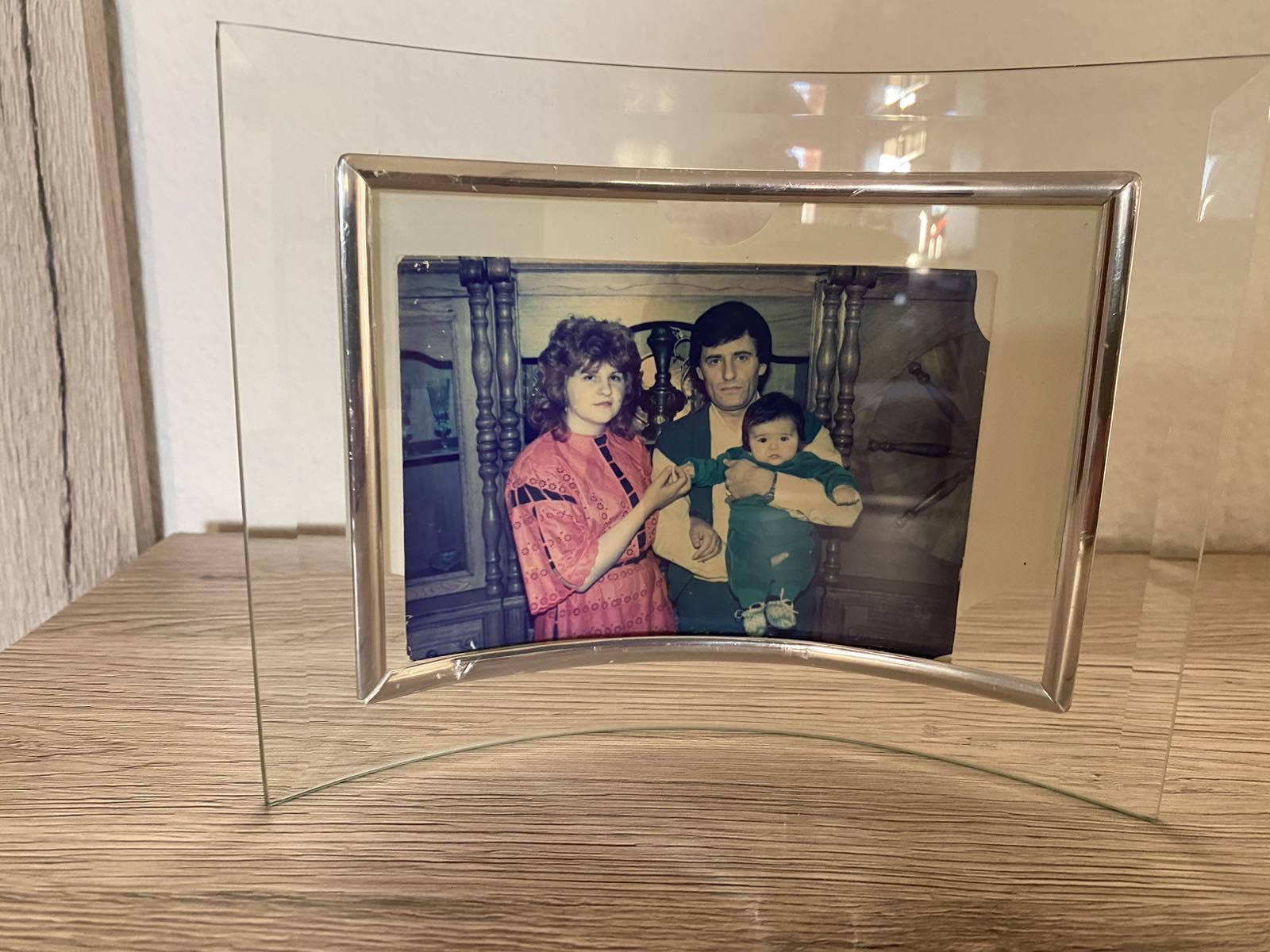 Suspect tried in Germany
With Doboj under Bosnian Serb control, Huduti tried to get some information about her missing husband in the first half of May 1992, but couldn't.
She asked her husband's cousin and his son, who had a house and a shop in Doboj's old town, to go to the police station and try to find out something about his whereabouts.
"They were told they could not get any information and they better go back home," she said.
She eventually moved to Croatia, then took her daughter to live in Germany, where she still lives.
After arriving in Germany, she read in Zagreb-based magazine Arena that Nikola Jorgic, the Serb she saw among the soldiers who raided her house, had been arrested in Croatia in 1995.
She then decided to tell the Frankfurt police what had happened in May 1992.
"The police forwarded my statement to Dusseldorf. I was summoned as a witness to the trial," she said.
"I told the court about our case. On that occasion, I asked Jorgic in the courtroom if he knew what had happened to my husband. He said he had not been present in front of our house and that he had been defending his house at the time," she added.
The German court sentenced Jorgic to life imprisonment in 1997 for committing genocide in the Doboj area in 1992. He died in prison in 2014.
After the Bosnian war, Fadila Huduti found out through her relatives, who had spoken to former detainees, that her husband had been taken away from prison in Doboj to an unknown location together with several other men. His body has never been found.
"It would mean a lot to me if I could find the remains of my husband, with whom I lived in a beautiful marriage for 20 years," she said.
"Our daughter deserves to know where her father's grave is. I think it isn't right that many graves in which our loved ones ended up have still not been found, so many years after the end of the war in Bosnia and Herzegovina."