Bosnia Confirms Ex-Policeman's 20-Year Sentence for Killing Civilians
The Bosnian state court upheld the verdict convicting former reservist policeman Dusan Culibrk of involvement in the wartime killings of more than 50 Bosniaks and Croats in the Bosanska Krupa area in 1992.
This post is also available in: Bosnian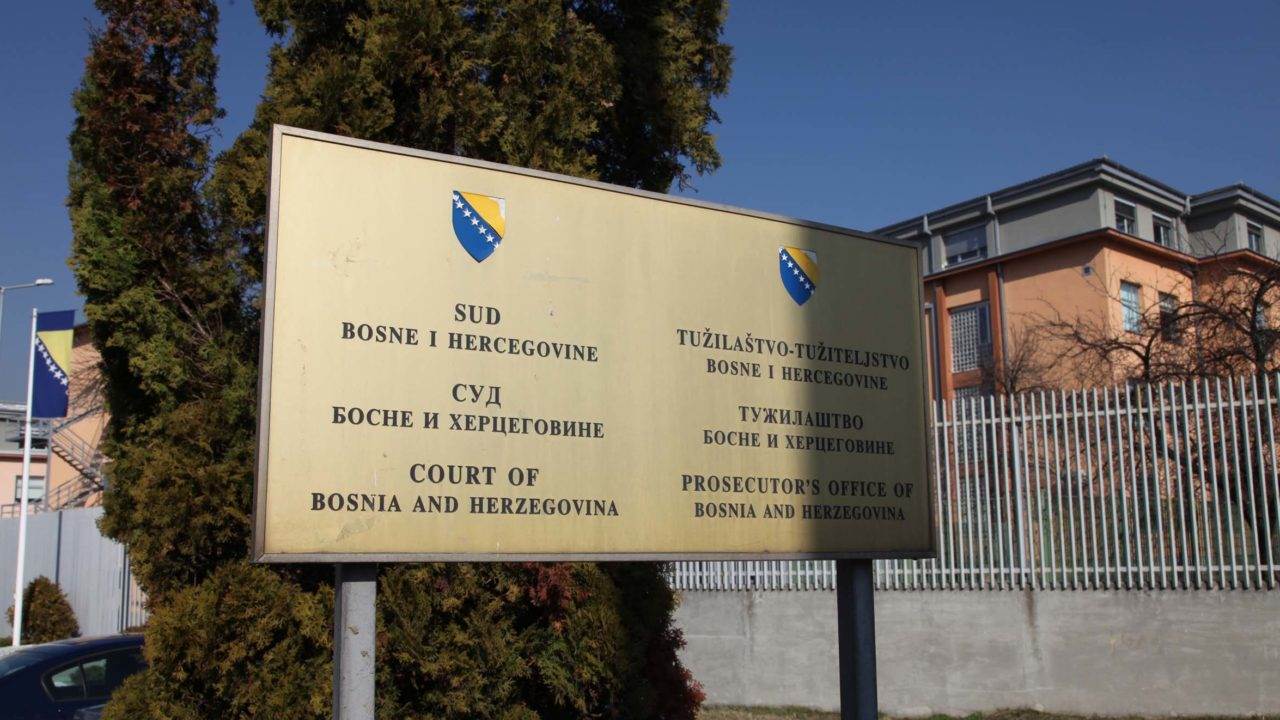 The Court of Bosnia and Herzegovina and the Prosecutor's Office of Bosnia and Herzegovina. Photo: BIRN BiH
The appeals chamber of the Bosnian state court has confirmed the first-instance verdict sentencing Dusan Culibrk to 20 years in prison for involvement in killings of Bosniaks and Croats during wartime in July and August 1992, his lawyer told BIRN on Tusday.
Lawyer Drazen Zubak said that his appeal against the first-instance verdict was rejected as unfounded.
Under the first-instance verdict handed down in August 2022, Culibrk was found guilty, as a member of reservist police force at the Public Security Station in Bosanska Krupa, of having participated in July 1992 in the murder of 44 Bosniak and Croat detainees, including two women, who were removed from the Omarska detention camp.
The detainees were taken by minibus from Omarska to the village of Donji Dubovik, tied up with wire and shot dead next to the Lisac pit.
Culibrk was also found guilty of having participated in August 1992 in the murder of seven Bosniak civilians who were travelling from Prijedor towards Bihac, next to the Lisac pit in Donji Dubovik. The victims' remains were exhumed from the pit in 2000.
Culibrk was indicted together with fellow ex-policeman Milorad Kotur, who now lives in Serbia. The Serbian authorities have now taken over the prosecution of Kotur.