Vital Witness in Bosnia Train Massacre Trial Cleared to Testify
Medical experts said that a prosecution witness in the trial of four Serb ex-fighters accused of abducting passengers from a train at Strpci station during the Bosnian war and killing them is mentally capable of testifying.
This post is also available in: Bosnian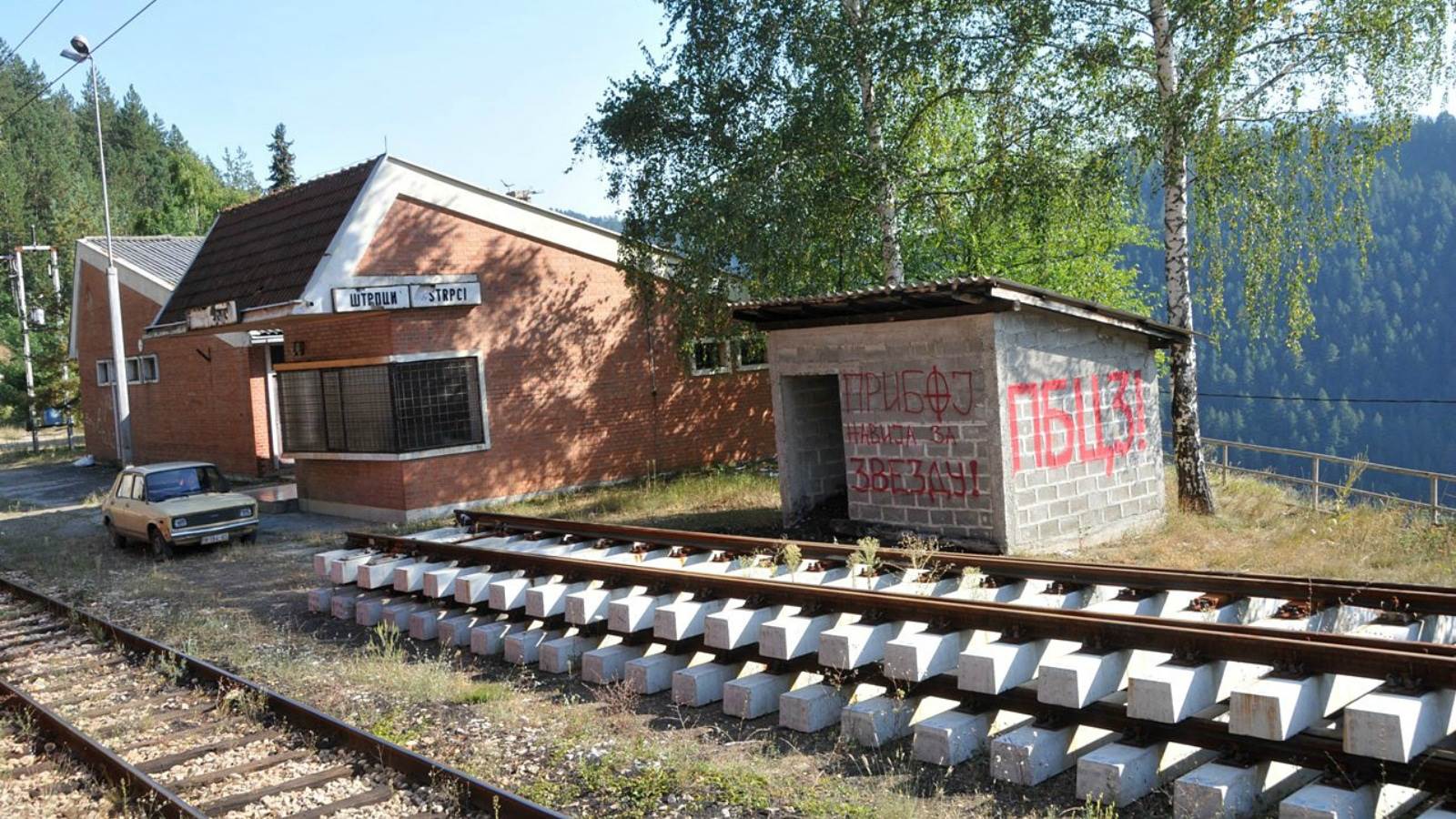 A commission of medical experts has declared that Mitrasin Glisic, an important prosecution witness whose testimony incriminated the defendants in the Strpci train abduction trial, is mentally capable of participating in the proceedings, Belgrade Higher Court was told on Friday.
Neurology professor Nikola Vojvodic told the court that Glisic has Parkinson's disease, but other than that, "his cognitive capabilities, needed so he can participate in this process and give testimony, are completely intact".
The trial of four Serb ex-fighters accused of seizing passengers from a train at Strpci station in February 1993 and then killing them has already been delayed by arguments about Glisic's mental health.
Several hearings were spent discussing a previous analysis of his mental health before the report was dismissed by the court in December 2021.
Glisic, who was an assistant cook at a school in Prelovo in Bosnia where the captured passengers were detained before being killed, testified in July and October 2020 that he knew all the defendants and saw them participating in the beating of the victims in 1993.
But in an attempt to undermine his testimony, the defence raised the issue of Glisic's old medical records from Bosnia and Herzegovina, which said he suffered from "chronic alcoholism".
However, commission member Srdjan Milovanovic, a psychiatry professor, told the court that these documents were "incomplete".
"Back there [in the records], there was neither [prescribed] therapy neither treatment nor any other data that would be relevant," Milovanovic told the court.
The defence asked for another commission member to be questioned at the next hearing.
In a parallel trial in Sarajevo for the same crime, the Bosnian state court in October found seven former soldiers from the Bosnian Serb Army's Second Podrinje Brigade guilty of involvement in the abductions and murders of non-Serbs from the train in Strpci.
Obrad and Novak Poluga, Petko Indjic, Radojica Ristic, Dragan Sekaric, Oliver Krsmanovic and Miodrag Mitrasinovic were sentenced to 13 years in prison each for participating in the crime under a first-instance verdict, which can be appealed.
The verdict found that the defendants and other armed fighters seized 20 passengers from the train at Strpci, including Bosniaks, Croats and one unknown person of Arabic origin.
They drove them to the school in Prelovo, beat them up and tied their hands with wire, then took them to Musici, where they were shot dead. Their bodies were then thrown into Drina River.
The judge said that Milan Lukic, a Bosnian Serb paramilitary leader who was jailed for life for war crimes by the Hague Tribunal in a separate case, took part in the execution of 18 of the captured civilians.
Three of the defendants in the trial in Serbia – Gojko Lukic, Dusko Vasiljevic and Dragana Djekic – were allegedly members of the Avengers paramilitary unit led by Milan Lukic.
The other defendant in the Belgrade trial is Jovan Lipovac, a Bosnian Serb Army soldier at the time of the crime, according to the indictment.
Two other Bosnian Serb fighters have already been convicted of the Strpci crime – Nebojsa Ranisavljevic, who was sentenced to 15 years in prison in Montenegro, and Mico Jovicic, who received a five-year sentence after pleading guilty before the Bosnian state court.
The trial will continue in December.