Following a weekend newspaper report, prosecutors said they are investigating Montenegro's former top soldier over his role in the wartime shelling of Split in Croatia.
This post is also available in: Bosnian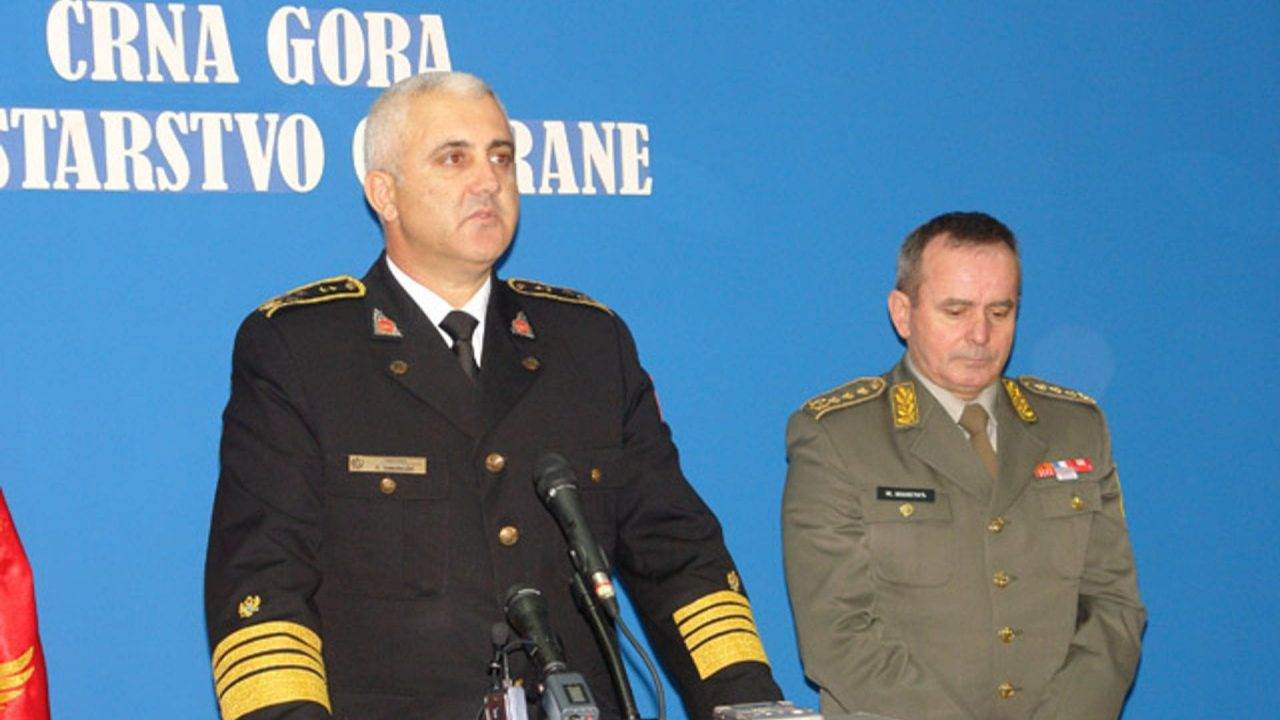 Archive photo of Dragan Samardzic. Photo: Montenegro Ministry of Defence
Montenegro's Special State Prosecutor's Office has opened a case against retired admiral Dragan Samardzic, the former Chief of the Army General Staff, over allegations that he was involved in war crimes committed against civilians in November 1991 in the area around the Croatian coastal city of Split.
The Supreme State Prosecution Office told Podgorica-based newspaper Vijesti that a case had been opened "in order to establish the existence of grounds for suspicion that criminal acts of war crimes had been committed" after Vijesti published a story on Sunday under the headline "Split shelling and the role of Dragan Samardzic".
After the story was published, journalist Sinisa Lukovic was the target of anonymous threats and insults via Facebook. The Basic Prosecution Office in Kotor initiated an investigation to identify the perpetrators.
When war broke out in Croatia in 1991, Samardzic was a missile boat commander in the Yugoslav Navy. According to the Vijesti report, he was in command of the missile boat RTOP406 'Ante Banina', part of a tactical group called 'Kastela'.
The report said that, on November 15, 1991, in retaliation for the deaths of three Yugoslav Navy sailors the day before in a torpedo attack by Croatian forces, Samardzic's boat took part in the shelling of Split and nearby islands.
Civilian and cultural objects were among those hit, killing two civilians and wounding five. The report noted that 31 members of the Yugoslav Navy were convicted over the assault in Croatia in 1993, most of them in absentia, but Samardzic was not among them.
Samardzic subsequently advanced in rank, eventually becoming chief of the General Staff of the Armed Forces of Montenegro in December 2008, two years after Montenegro voted in a referendum to end almost a century of state union with Serbia. He held the post until 2017 and in 2020 was appointed Montenegro's military representative to NATO and the European Union.
In response to the report, Samardzic tweeted that he was "calmly" awaiting a call from the special prosecutor, "knowing that I have never done anything contrary to the law and the Geneva Conventions."
Samardzic said that his role in the wars of Yugoslavia's collapse had been analysed on several occasions, both by Montenegro and Croatia, particularly in 2008 prior to his appointment as chief of the General Staff.
"From the Croatian side, it was received in writing that no criminal proceedings are being conducted against me, nor have they ever been conducted."
The Montenegrin government declined to comment on the case.