Bosnian Serb Army ex-officer Veljko Papic appealed against his conviction for forcing civilians to do hard labour on the front lines in the Bosnian capital and making some of them remove the bodies of a young couple who were murdered.
This post is also available in: Bosnian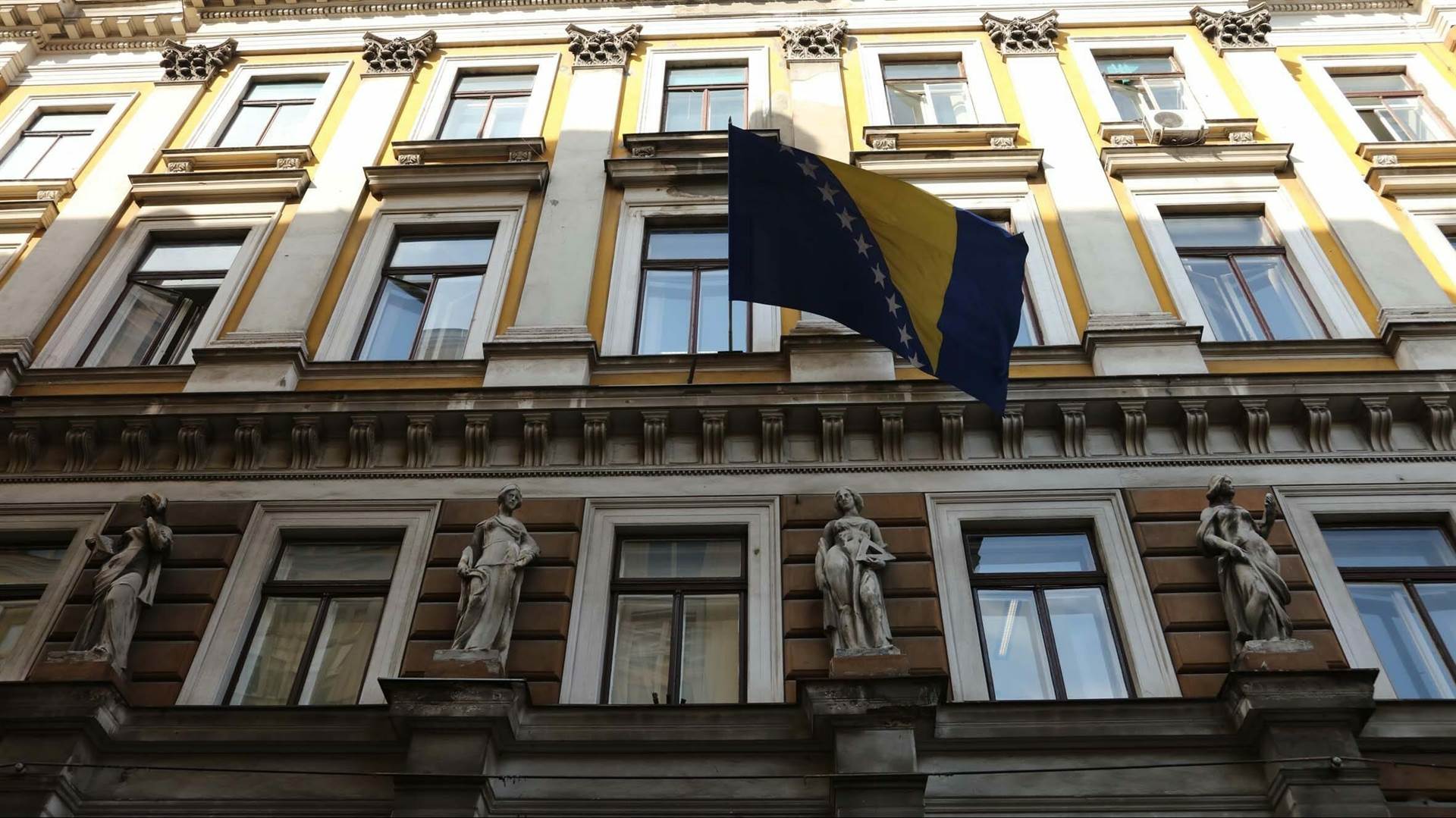 The Cantonal Court in Sarajevo. Photo: BIRN
The defence lawyer for Veljko Papic, the wartime commander of the Third Company of the Bosnian Serb Army's Sarajevo-Romanija Corps' First Battalion, told BIRN that an appeal has been filed against the verdict jailing him for two years for crimes against the civilian population in Sarajevo in 1993 and 1994.
The prosecution has also appealed, asking for a longer sentence.
In April 2021, the Cantonal Court in Sarajevo convicted Papic of giving orders forcing non-Serb civilians to do hard labour and putting them in life-threatening situations on the front lines in in the Grbavica and Kovacici neighbourhoods of besieged Sarajevo during wartime.
The Supreme Court of the Federation entity quashed the verdict and ordered a retrial. In March 2022, Papic was convicted and again sentenced to two years in prison.
The first-instance verdict said that Papic made civilians who were part of a forced labour squad do hard and humiliating physical labour while psychologically abusing them.
The civilians could not refuse to carry out the tasks because they were afraid for their own lives and the lives of their family members, who had been threatened with death, the verdict said.
Papic ordered four of the civilians who were part of the forced labour squad to remove the bodies of two young Sarajevans, Bosko Brkic and Admira Ismic, who were killed on May 18, 1993 as they tried to cross the Vrbanja bridge in the city centre.
Ismic, a Bosniak, and her boyfriend Brkic, a Serb, became known after their deaths as the 'Sarajevo Romeo and Juliet'.
The verdict said that Papic ordered the four civilians to remove the couple's bodies from the demarcation line between the Bosnian Serb Army and the Bosniak-led Bosnian Army near the Vrbanja bridge, "threatening them that he would kill their families should they try to flee".
He was also found guilty of making three members of the forced labour squad plant explosives in a building on the demarcation line used by the Bosnian Army in the spring of 1994, again threatening that he would kill their families if they ran away.
The verdict said that in order to demonstrate the seriousness of his threats, Papic beat up one of the members of the forced labour squad.