Boro Tomic is being held in temporary custody after being detained at the Bosnian-Serbian border on an arrest warrant issued by Croatia, which accuses him of committing war crimes in 1991.
This post is also available in: Bosnian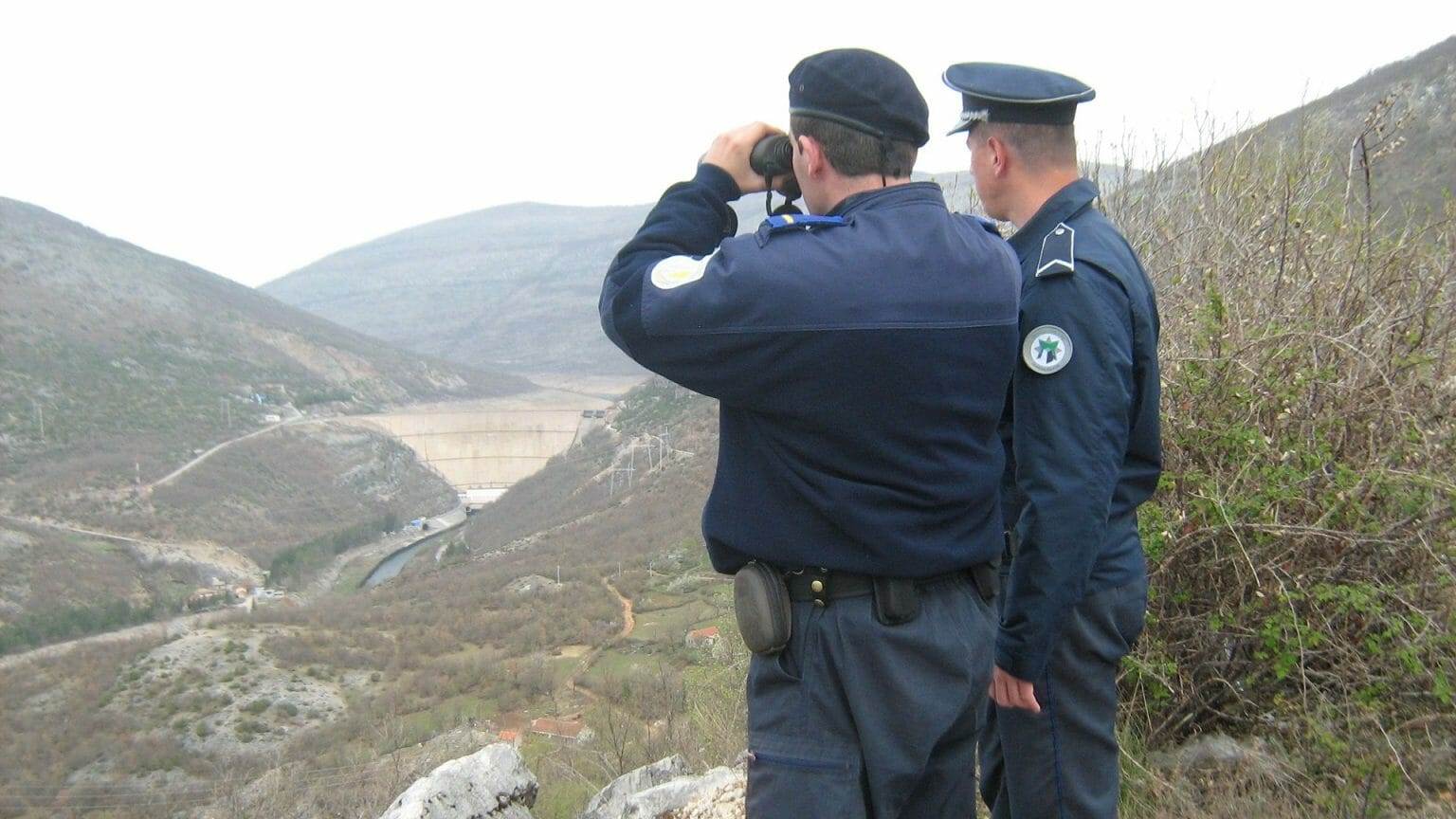 Bosnian border police. Photo: granpol.gov.ba.
The Bosnian state court told BIRN that Serbian citizen Boro Tomic, who is accused of committing war crimes in Croatia, was put into temporary custody on Thursday.
The court said that it made the decision based on an Interpol 'red notice', issued on the request of Croatia, which says that Tomic is wanted "for prosecution for the criminal offence of war crimes against the civilian population".
He is accused of committing the crimes in Daruvar in Croatia in August 1991.
"Detention according to this decision can last no longer than 18 days from the day of the detention of the wanted person, ie. until August 12, 2022 or until a new decision by the court," it added.
Serbian NGO Veritas said on Thursday that Tomic, who lives in Serbia, was arrested "when he went to visit his parents in Kotor Varos [in Bosnia and Herzegovina], which he has visited very often, but until then he had no problems crossing the border".
Veritas said that the County State Attorney's Office in Bjelovar in Croatia filed an indictment in June 1997 accusing Tomic and 27 other people from the Daruvar area of war crimes against civilians and prisoners of war.
It said that they are accused of "daily arrests of the civilian population of that area, imprisoning civilians of Croatian nationality and members of the Croatian Army, holding civilians as hostages, and taking them first to a prison in Bijela, and then some to Bucje, where they were abused, tortured and killed".
The head of Veritas, Savo Strbac, said that Croatia is continuing to seek suspects from the 1991-95 war.
"They are still making arrests, this is the eighth arrest since the beginning of this year, some are when they are entering Croatia, some are outside Croatia," Strbac told BIRN.