Foreign Ministry said on Wednesday that authorities froze the property of an unnamed Russian citizen and a Russian politician in line with European Union sanctions on Russia related to its war on Ukraine.
This post is also available in: Bosnian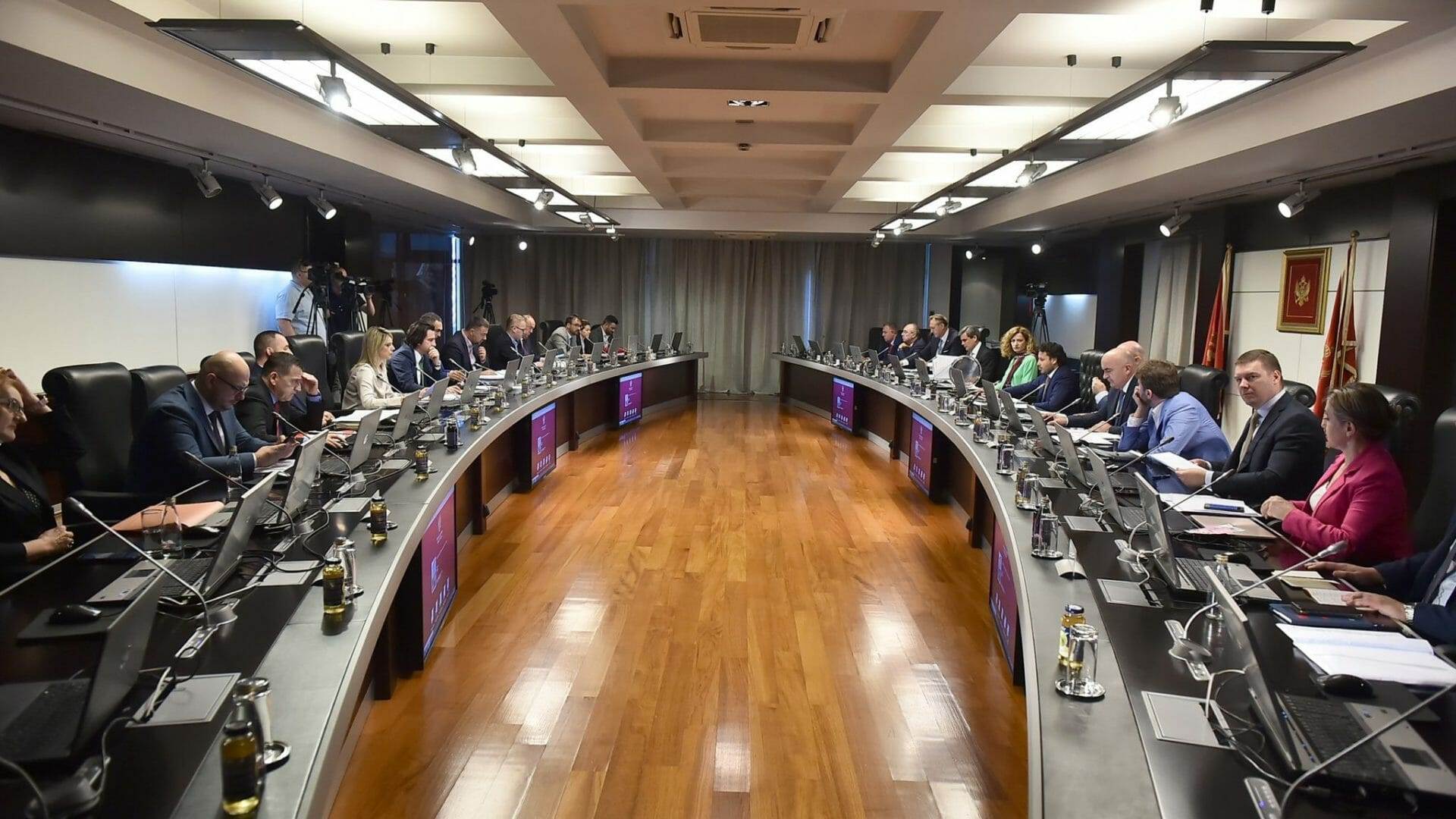 Montenegro government session in Podgorica. Photo: Government of Montenegro
Montenegro's Foreign Ministry said on Wednesday that authorities froze the properties of two Russian citizens in line with European Union sanctions on Russia related to its war on Ukraine.
The ministry told BIRN that Montenegro's Property Office blocked the real estate of an unnamed Russian citizen in Zabljak and of the Russian politician Marat Bashirov in the coastal resort of Budva. Bashirov is leader of pro-Russian separatists in eastern Ukraine's Lugansk area.
"One Russian citizen complained to the Administrative Court about the Property Office's decision so at the moment we cannot publish his name," the Property Office told BIRN.
On April 8, the government confirmed implementation of European Union sanctions against Russia, which Montenegro joined on March 1.
Under the restrictive measures, Montenegro banned Russian overflights of its airspace and access to its airports, and has stopped transactions with the Russian Central Bank.
Montenegro also joined the Swift ban on seven Russian banks, freezing property of Russian and Ukrainian citizens on EU restriction lists and suspending broadcasting of Russian state-owned media.
On June 10, Interior Minister Filip Adzic said Montenegro will freeze 44 properties of 34 Russian and Ukrainian citizens, following EU sanctions. But on July 7, Finance Minister Aleksandar Damjanovic said the Property Office had made a technical mistake.
"After a detailed check of the restriction list, it was found that regardless of the matching of names, they are not the same persons. No one's property has been frozen if they have not been thoroughly checked," Damjanovic told television Vijesti.
Opinion in Montenegro is divided about Russia and its invasion of Ukraine. The country's large ethnic Serbian community is sympathetic to Russia, while other communities are far less so.
The ruling parties and part of the opposition support EU sanctions, but the largest opposition bloc, the Democratic Front, opposes them.
For years, Montenegro has been called the "Russian VIP resort" – the preferred destination of Russian oligarchs. According to some surveys, more than 40 per cent of real estate in Montenegro belongs to Russians, including some former politicians and billionaires.
On July 7, The Central Bank of Montenegro, CBCG, said that Russians are still the largest real estate buyers in the country, after they bought 20 million euros' worth of property since February.