Thousands of Bosniak men walked 100 kilometres across harsh terrain to escape being massacred by Bosnian Serb forces after the fall of Srebrenica in July 1995 - but there were also women and children fleeing with them, suffering the same terrors.
This post is also available in: Bosnian
"I didn't want to be separated from my children," Ahmic said.
It became known as the 'march of death' – thousands of Bosniaks fled on foot through woodlands from Srebrenica, trying to escape Bosnian Serb forces and get to safety in territory held by the Bosniak-led Bosnian Army. They were mostly men, but dozens of women went too, as well as teenage children.
They walked for around 100 kilometres across mountainous terrain and through dense forests before reaching the village of Nezuk, where the Bosnian Army was stationed. Along the way, many were shot at, ambushed, captured and executed.
Ahmic spent 13 days on the march of death before making it to safety. Her husband and one of her sons also survived; the other, Mirsad, did not. He is now buried at the Srebrenica Memorial Centre, where the annual commemoration takes place. Ahmic lives with her husband in the village of Voljavica, near to the cemetery.
She recalled his during her escape, the column of people in which her family was walking was ambushed at a place called Buljim. Amid the gunfire, she was separated from the others.
The morning afterwards, she searched for her children among the dead bodies and saw a child who she thought was her son Sead. She spent four days with the boy's body, until she noticed that the sneakers he was wearing did not belong to her son.
After that, she got up and continued along the road on her own. She then stumbled upon a wounded boy and decided to take him with her and look after him.
"I thought to myself, he is young, I won't leave him – if my children aren't with me, at least I can get someone's child out. But he was bleeding a lot and told me 'don't wake me up anymore', and started yelling at me," she said.
"I tore open his leather jacket, the lining, to bandage him. And wherever I found a little water, I washed these pieces of cloth and put them in my pocket, so thank God he made it."
During these 13 days, Fatima neither ate nor slept. She said that she wasn't afraid for herself, but was praying for at least one of her sons to survive.
Sead, whose body she thought she had found, was the one who made it. Her husband made it to safety after 66 days on the road. Mirsad was killed in Vlasenica and his body was later found at a mass grave site.

'We were animals being hunted'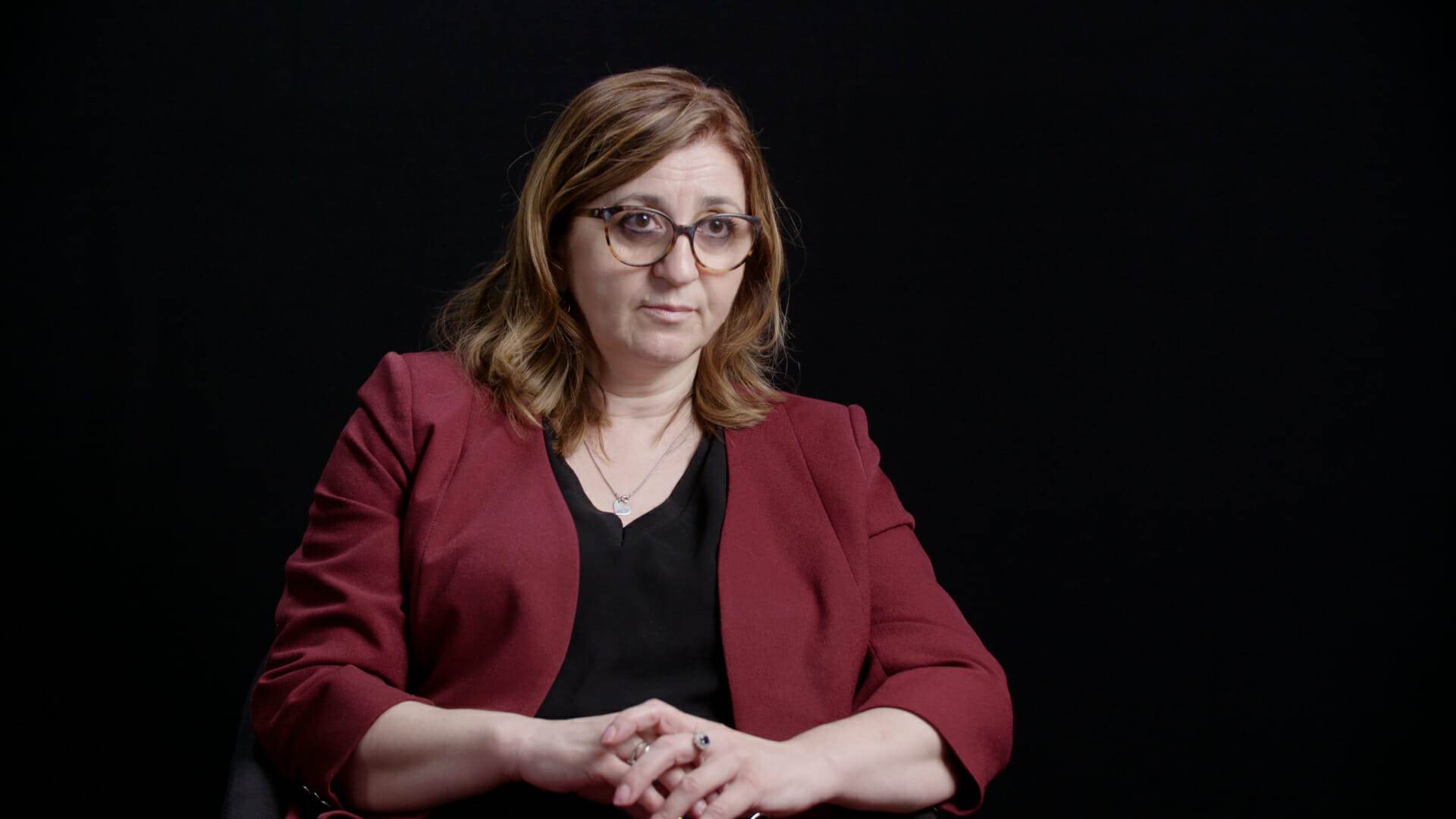 Fatima Klempic-Dautbasic. Photo: BIRN.
Women like Fatima Ahmic, and many others like her, are the focus of the 27th annual commemoration of the genocide this week at the Srebrenica Memorial Centre.
"We believe that it is historically important to acknowledge the fact that women were part of the Death March, that women were victims of forced deportations and persecution after the fall of Srebrenica," the Srebrenica Memorial Centre said in a statement ahead of the anniversary.
Women have played key roles as campaigners and witnesses in bringing genocide perpetrators to justice at the UN war crimes tribunal in The Hague and at the Bosnian state court. Many have also sustained the search for sons and husbands who went missing in July 1995 and whose bodies have yet to be found.
In February, BIRN and the Srebrenica Memorial Centre opened a memorial room called The Lives Behind the Fields of Death, which includes testimonies from 100 genocide survivors. Among them is the story of Alma Avdic, who set off to flee with her husband when she was five months pregnant.
After an attack on the column of people in which she was walking, she and her husband were separated. She was left with her brother Hazim and several other men, but they were all captured between the towns of Konjevic Polje and Nova Kasaba. Tearfully, she pleaded with the soldiers to let her brother go.
"I prayed and begged, I did everything but … I was hit by one of them, I was five months pregnant with my youngest son. And that one hit me in the stomach with a rifle butt," she recalled.
"I cried and begged for my brother to be let go, but they didn't want to do it, they didn't even let me see him for a last time."
Fatima Klempic-Dautbasic, who was a doctor during the war, also fled through the woodlands after deciding to leave the day before the fall of Srebrenica.
"What I still remember today is that thirst that gripped us and paralysed our thoughts," Klempic-Dautbasic said.
She also recalled how people had to crawl past by the trenches of Serb soldiers who were so close so that they could see their faces and hear what they were saying.
The column of people in which she was walking was repeatedly ambushed. At one point they were surrounded and a number of Bosniaks were massacred. Klempic-Dautbasic said that the hardest thing for her as a doctor was that she could not help the people around her whose cries she said she can still hear today.
"We felt some kind of responsibility, but we were helpless. People looked for and expected things from us, and we couldn't provide them with anything but a few painkillers," she said,
She survived, but many of her relatives did not.
"Uncles from my father's side, their sons and aunts, and their sons, and uncles from my mother's side… they were all killed. The whole way we walked, it was like a hunt, and we were the animals that were being hunted."
'I never saw a man cry like that'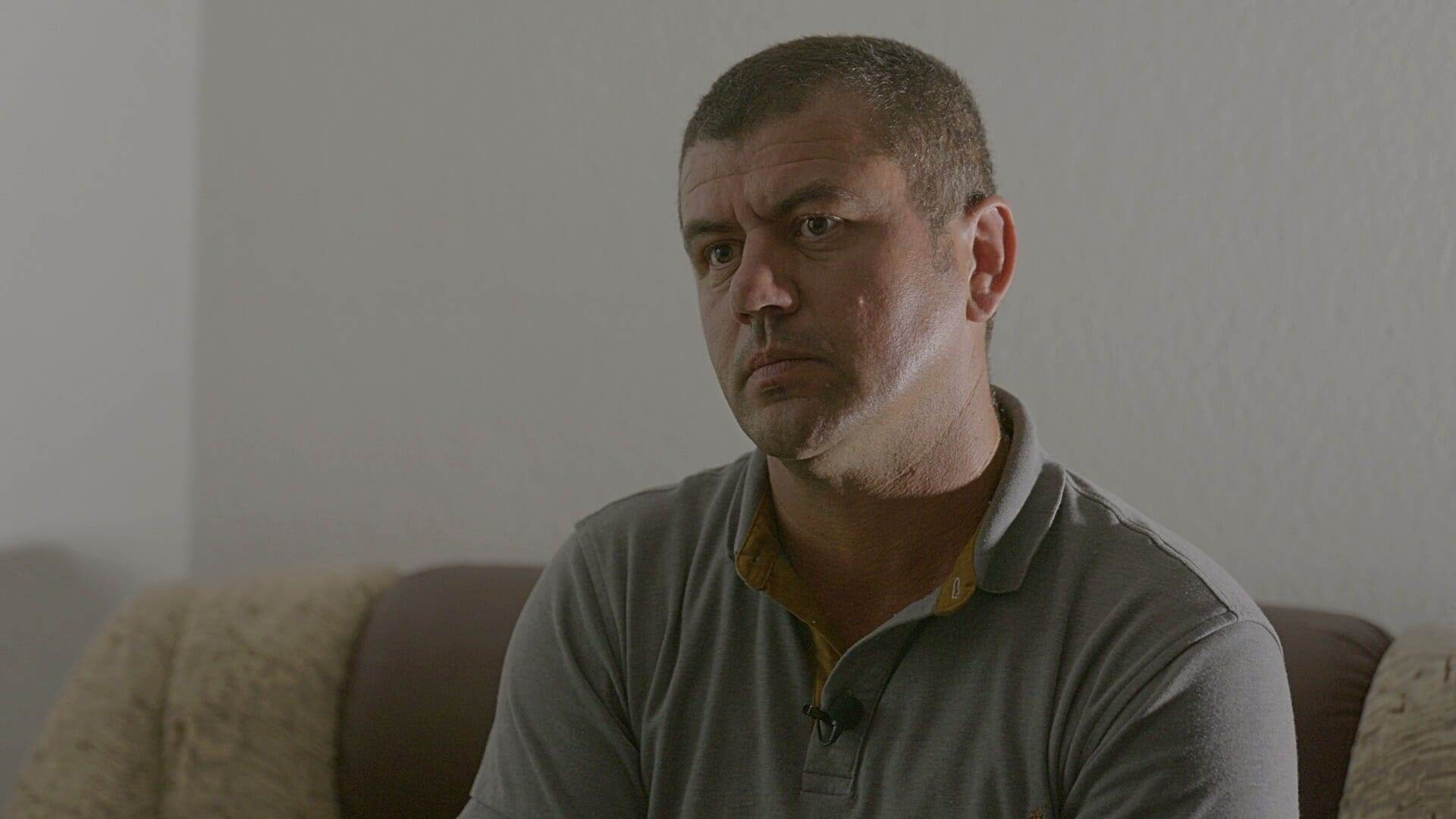 Emin Omerovic. Photo: BIRN.
As well as men and women, there were also an unknown number of teenage boys on the march, whose parents feared they would be killed if they fell into the hands of Bosnian Serb forces, as many were during the days of massacres that followed the fall of Srebrenica.
One of the teenagers who fled was 16-year-old Emin Omerovic, who set off into the woodlands with his father and brother, who didn't believe that Bosnian Serb troops wouldn't kill all the men and boys, or trust UN peacekeepers to ensure their safety.
"I was 16 years old, as a teenager I couldn't have guessed what was awaiting us on that journey, it was more like an excursion for me – me, my father and my brother are going, backpack on your back, we're off, no one will touch us," he explained.
He recalled how he didn't even kiss his mother before he left because he didn't really understand what was going on: "I wasn't aware of where I was going, which way I was going or where, I wasn't thinking like that."
It wasn't long before he realised that that the journey would be the most terrible of his life as their column of fleeing Bosniaks came under fire.
"It's said that people are scared by horror movies – that's funny because, if only someone could just record the sound that night, you don't need a picture, just the sound of people – voices, screams, moans," he recalled.
It took Omerovic and his relatives 16 days to reach safety on Bosnian Army-controlled territory.
"A man came up to me and hugged me, he was crying as if he was my closest relative, I had never seen a man cry like that, I guess I must have looked very miserable," he recalled.
In the city of Tuzla, when he arrived to report to his former school principal to start his education again, he realised how few of his peers and friends from Srebrenica had managed to survive.
"He came and saw how many of us had arrived, how many students there were, and how many were alive," he said. "The numbers were devastating. So many people had been killed in different ways."