Facing Uproar, Albanian Socialists Promise Srebrenica Genocide Resolution
After facing uproar for rejecting a proposed parliamentary vote to condemn the Srebrenica genocide, Albania's governing Socialist Party has put forward its own resolution for MPs to approve.
This post is also available in: Bosnian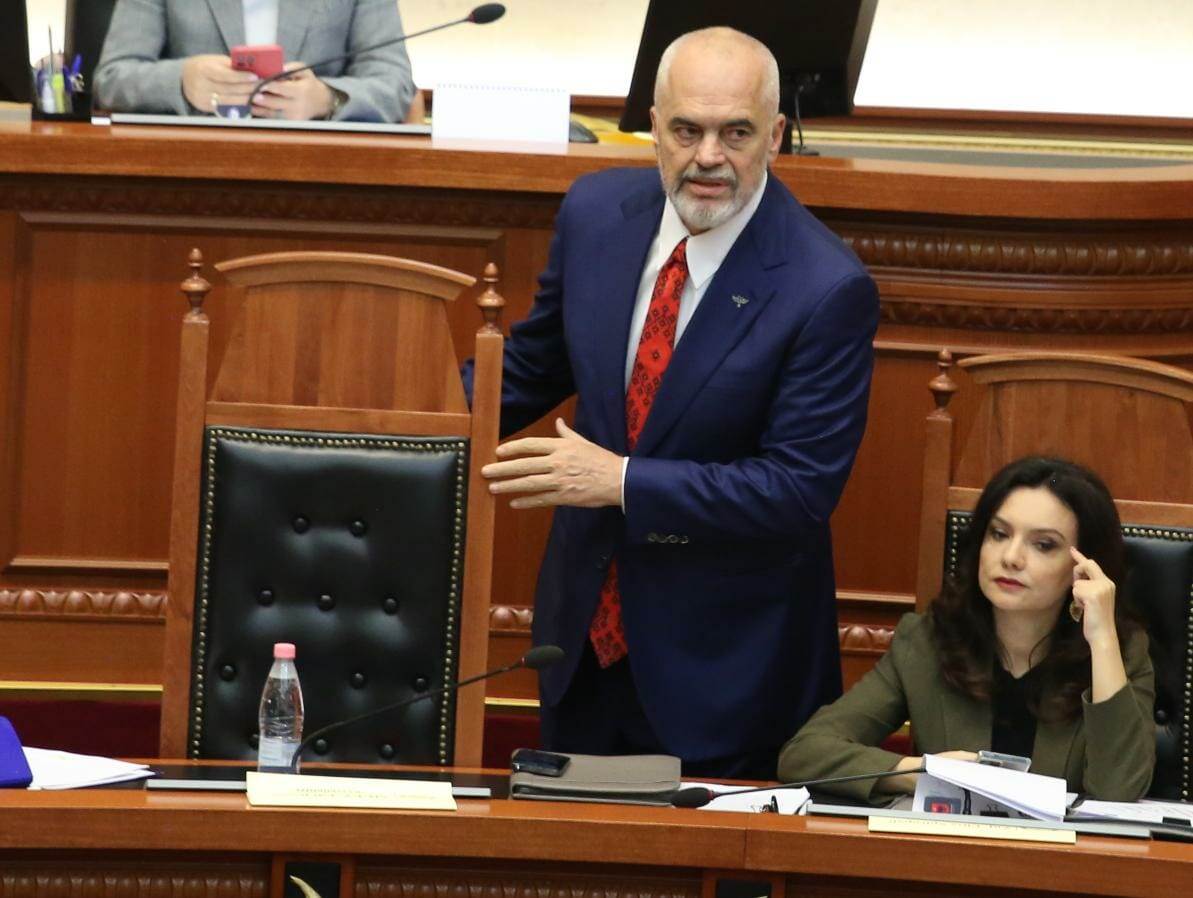 Albanian Prime Minister Edi Rama in parliament on Thursday. Photo: LSA.
Lawmakers are expected to vote on July 7 on a resolution condemning the Srebrenica genocide after the ruling Socialists sparked outrage by rejecting a previous resolution proposed by former MP and Albanian President Sali Berisha.
"We have agreed that parliament should hold a special session on this issue," said Taulant Balla, head of the Socialist Party's parliamentary group.
Balla said that the Albanian parliament "should clearly express condemnation" of the 1995 genocide of Bosniaks by Bosnian Serb forces.
Ex-President Berisha put forward his resolution to condemn the genocide last month while criticising Albanian Prime Minister Edi Rama for his friendly relations with Serbian President Aleksandar Vucic.
Vucic and the Serbian government do not accept that the 1995 massacres constituted genocide, despite the rulings of international courts.
Berisha has been attempting to position himself at the centre of opposition activity since the US State Department last year accused him of being involved in "significant corruption" and barred him from entering the US.
The Socialists dismissed Berisha's resolution proposal as an attempt to gain legitimacy for himself. But many in Albania rejected this view, and opposition supporters and human rights activists expressed discontent about the Socialists' failure to condemn the genocide.
Further uproar was then caused by comments from Ermonela Felaj, a Socialist Party MP, who suggested that Berisha's announcement of the resolution to condemn the genocide was intended to damage Rama and Vucic's Open Balkan cross-border economic initiative.
Felaj's comments sparked debate about whether the Socialists were ready to not condemn the genocide because they wanted to protect their regional scheme.
On Thursday, Balla sought to assure critics that his party and parliament have no doubts about the issue.
"We will invite representatives of Bosnia and Herzegovina and family members of the victims of this genocide [to the vote]," he said.