Bosnian Serb Leader Denies Wrongdoing Related to Bank Loan
After a hearing before the State Prosecution, Milorad Dodik again denied having taken out a fictitious loan from Pavlovic Banka to buy a luxury villa.
This post is also available in: Bosnian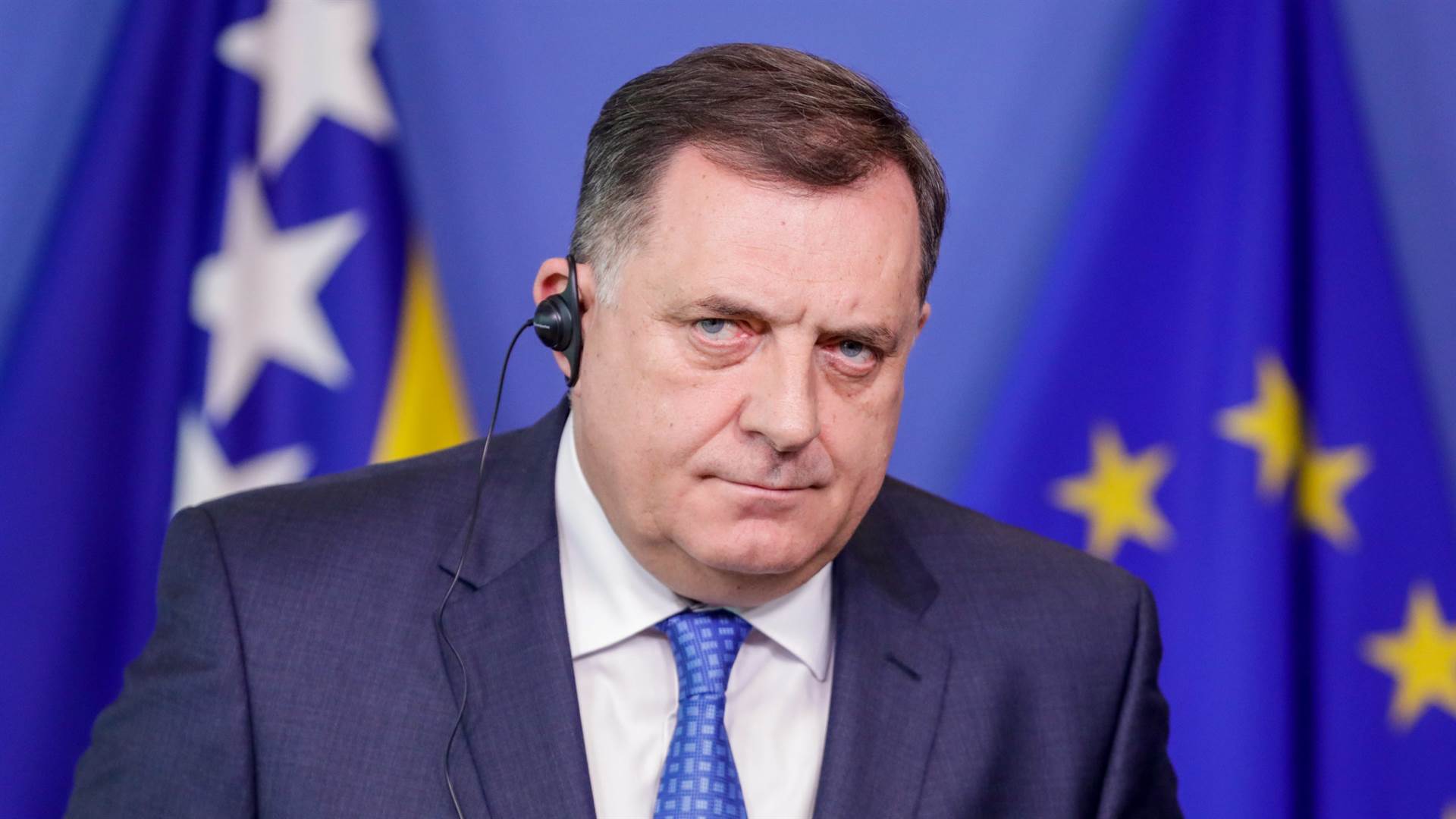 Milorad Dodik. Photo: EPA-EFE/STEPHANIE LECOCQ
Bosnian Serb leader Milorad Dodik on Tuesday repeated his denial of allegations that he received a fictitious loan from a friendly bank to buy a pricey villa, after being grilled by Bosnia's State Prosecution.
The case dates back to 2016, when it was alleged that bank Pavlovic Banka had extended to Dodik a fake mortgage to enable the property purchase, in order to hide the real origin of the money.
Dodik, a member of Bosnia's state presidency and the political supremo in Bosnia's Serb-run entity, Republika Srpska, RS, has always claimed the loan was genuine, and that he had repaid most of it.
He said he had obeyed the summons to attend the hearing to avoid speculation but repeated his claim that he had not been obliged to attend, as, in the eyes of the RS, the state "Prosecution and Court of Bosnia and Herzegovina are unconstitutional categories". He added: "Everything will fall due to [its] unconstitutionality and unlawfulness."
"I completely deny everything presented there. I was presented with something that happened 17 years ago, with a totally wrong premise," he said.
Dodik repeated his claim that in 2007 he had concluded a legitimate loan with Pavlovic Banka worth 1,468,000 Bosnian marks to purchase the property in Belgrade, adding that in the following year the loan conditions were changed, so he concluded a new contract.
He said he paid the loan instalments from the rent he received from two other apartments, which he later sold, but also from his salary and other "legal income". He said he is still repaying the loan.
Dodik said he had been summoned as a suspect and witness in this case only, and there had been no mention of other cases, citing minutes of the State Prosecution hearing.
"As for the minutes … It says, 'using my own official position as president of the RS government', I opened an account at Palovic Banka on May 14. That this is my abuse of office," Dodik said, citing the document.
Dodik also said he had postponed the hearing due to a previous official trip and had now scheduled the press conference because he wanted to answer any questions.
The state prosecution did not answer BIRN's questions about the circumstances of the hearing by the time of publication, or whether he had been grilled about reports of genocide denial.
The Center for Investigative Journalism in Bosnia and Herzegovina, CIN BiH, first reported its allegations of a murky loan in 2009.
But Dodik again accused the CIN BiH of spreading lies. "Based on that lie of yours, the lie of the Center for Investigations, this whole story [about the fake loan] was made up. It is an absolute lie. The villa was bought from an originally approved loan from Pavlovic Banka, and that money was transferred," he said.