Montenegro Urged to Probe Russian Hate Group Leader's Presence
Montenegrin activist calls on authorities to investigate claims that the founder of ultra-nationalist online group 'Male State', – which Russia has banned – is currently living in Montenegro.
This post is also available in: Bosnian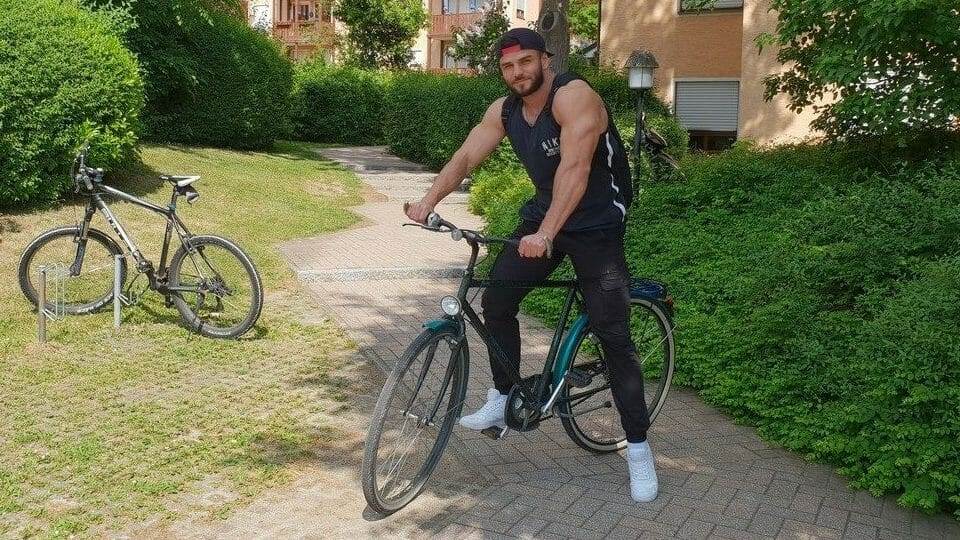 Founder of banned Russian group 'Male state' Vladislav Pozdnyakov. Photo: Facebook/Vladislav Pozdnyakov
Montenegrin activist Aleksandar Sasa Zekovic on Wednesday called on the authorities to investigate claims that the founder of a convicted Russian ultra-nationalist online group, "Male State", Vladislav Pozdnyakov, is living in Montenegro.
Pozdnyakov reportedly left Russia after he was given a two-year suspended sentence for inciting hatred toward women in 2018. The sentence was later overturned. In 2019, four group members from Khabarovsk were convicted of extremist activities.
Zekovic told the media that her organisation "21. May" has asked the police to investigate how Pozdnyakov got a residence permit in Montenegro.
"We called the police to determine without delay whether Pozdnyakov's further stay in Montenegro could pose a threat to the security of Montenegro and its citizens. Data that facilitate his identification and location of residence were also submitted to the authorities," Zekovic said in a press release.
On February 14, Pozdynakov posted a video on his Telegram group saying he was now living in the Montenegrin capital, Podgorica. He also posted photos of the coastal resorts of Perast and Budva.
"I live in Montenegro, in Podgorica. Right across from this building next to Delta City. If someone has the intention and courage to tell me something, he knows where to find me," Pozdynakov said in the video.
Male State is an online extremist organization focused on trolling, harassing and threatening anybody they deemed an opponent to "national patriarchy", particularly women.
Fitness coach Pozdnyakov created the group on the Russian social media network VKontakte in 2016, and many of the group members are openly racist and misogynistic, advocating extreme right-wing views.
After Male State's community of 150,000 users was blocked by VKontakte in 2020, for incitement to violent action, Pozdnyakov maintained his channel on Telegram, with more than 80,000 subscribers.
In July 2021, Pozdnyakov was accused of having led a hate campaign against the Russian wife of a Nigerian student who had drowned while rescuing a swimmer in western Russia's Kaliningrad region.
On October 18, 2021. the Nizhny Novgorod regional court in Russia declared Male State an extremist organization, banning its activities, while the Interior Ministry's anti-terrorist centre described it as an organization that promotes ideas of "radical patriarchy with a goal to change the country's constitutional structure".
Canadian journalist Michael Colborne, who covers far-right movements, on Tuesday claimed that Pozdnyakov was currently in Podgorica.
"At the beginning of last month, Pozdnyakov called from the apartment where he allegedly lives and will live for the next six months. I saw him reporting on pro-Russian protests and taking pictures somewhere in [the resort of] Perast," Colborne told news portal CDM.
The authorities in Montenegro did not comment on Pozdnyakov's alleged presence in Podgorica so far.
Male State has launched an online campaign to support Russia's invasion of Ukraine, while posting anti-Semitic statements and calling for Ukraine's leaders to be executed.