Bosnian Leukaemia Patient Dies After Anti-Medical Advice from 'Healer'
This post is also available in: Bosnian
The mobile phone messages of a woman suffering from leukaemia reveal how she was advised by a self-styled healer and his associates to ignore doctors' diagnoses and shun medical treatment, and then died despite initially having a 97 per cent chance of survival.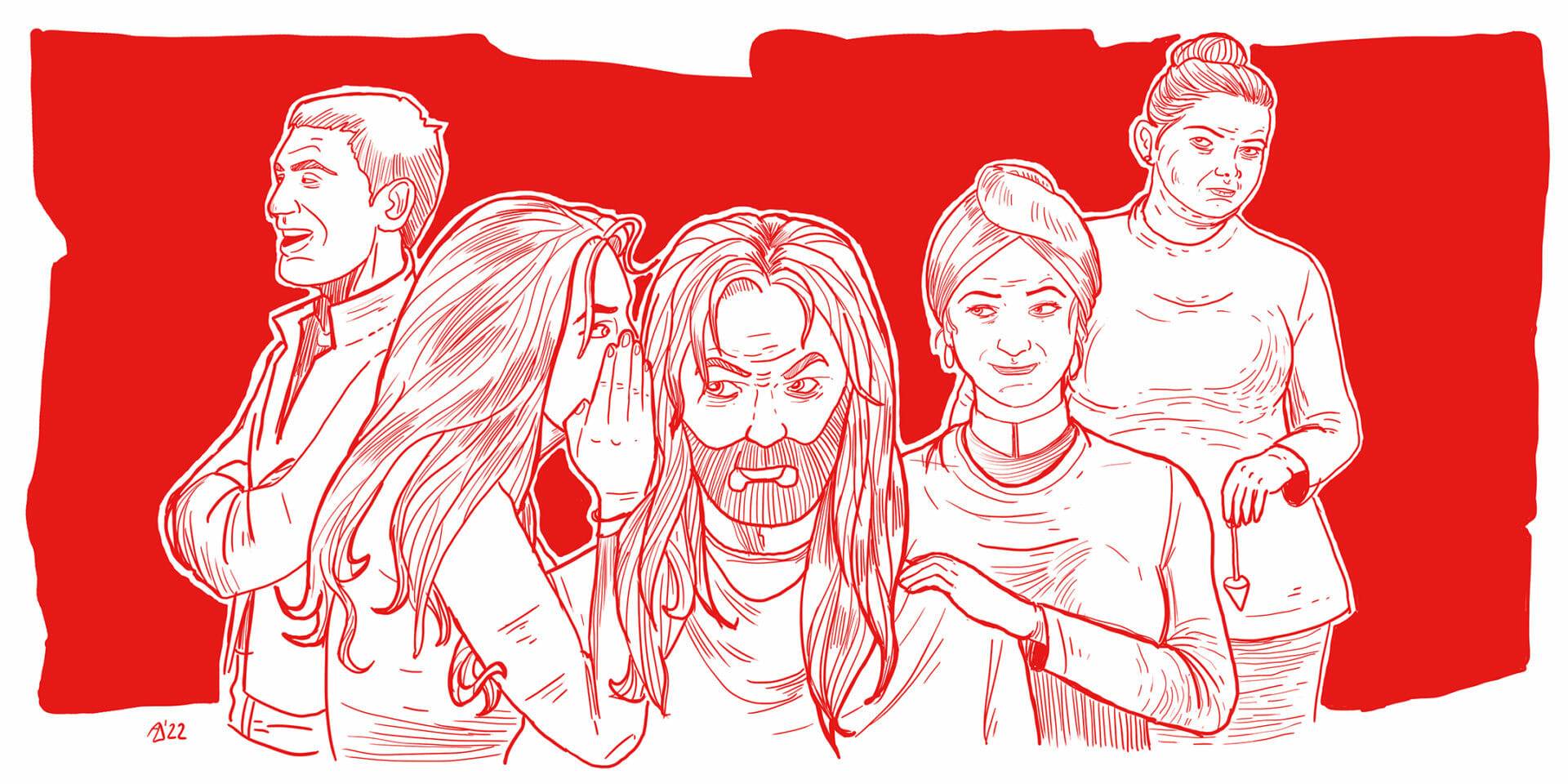 You can scroll through the content of messages.
Three years after doctors had diagnosed her with leukaemia, giving her a great chance of survival with the appropriate therapy, Sanela Memic Vrcic died at a Sarajevo hospital.
From the detection of her condition to her last visit to the hospital, Memic Vrcic, who was a dentist, communicated intensively with a group of individuals who told her to ignore doctors' recommendations for treatment at a hospital. At least two people from that group had previously been convicted, of fraud amongst other things, while the tax debt of a company owned by its most prominent member amounts to more than one million Bosnian marks (over half a million euros).
In that period, Memic Vrcic communicated with a man called Pavo Sarac from Tomislavgrad increasingly regularly. She addressed him as "teacher" and believed that his advice could help her defeat leukaemia. He was listed in her phone's contacts list as 'Pavao'.
Within fewer than six months of almost daily communication, Sarac felt he had become so close to Memic Vrcic that he was free to ask her, in a text message, for a 30,000 mark (15,300 euro) loan to buy a new car. This was not the only time he discussed money in his messages. An investigation by BIRN Bosnia and Herzegovina also showed that Memic Vrcic was not the only person to whom Sarac offered help. One of the two people whose names were mentioned in the messages died, just like Memic Vrcic.
Sarac's messages to Memic Vrcic contained guidance on treatment. One of his conditions was for her to be fully committed to him, to trust him and not undergo medical treatment by doctors, claiming they were not her friends.
Because of messages like this and other incidents she witnessed, Memic Vrcic's sister Vanesa Beganovic gave BIRN Bosnia and Herzegovina's journalists access to text messages on Memic Vrcic's mobile phone. According to the messages, Sarac mostly communicated with Memic Vrcic through voice or video messages on WhatsApp. A large number of such messages and videos have been deleted from her phone. BIRN Bosnia and Herzegovina has been unable to determine whether the messages were deleted by Memic Vrcic or Sarac, but the text messages which can still be found in her phone reveal an important part of what happened when Memic Vrcic opted out of treatment and died due to her illness despite having had a considerable chance of survival.
Quack medicine or unauthorised engagement in treatment without appropriate qualifications, resulting in death, is punishable by up to 12 years in prison in Bosnia and Herzegovina's Federation entity.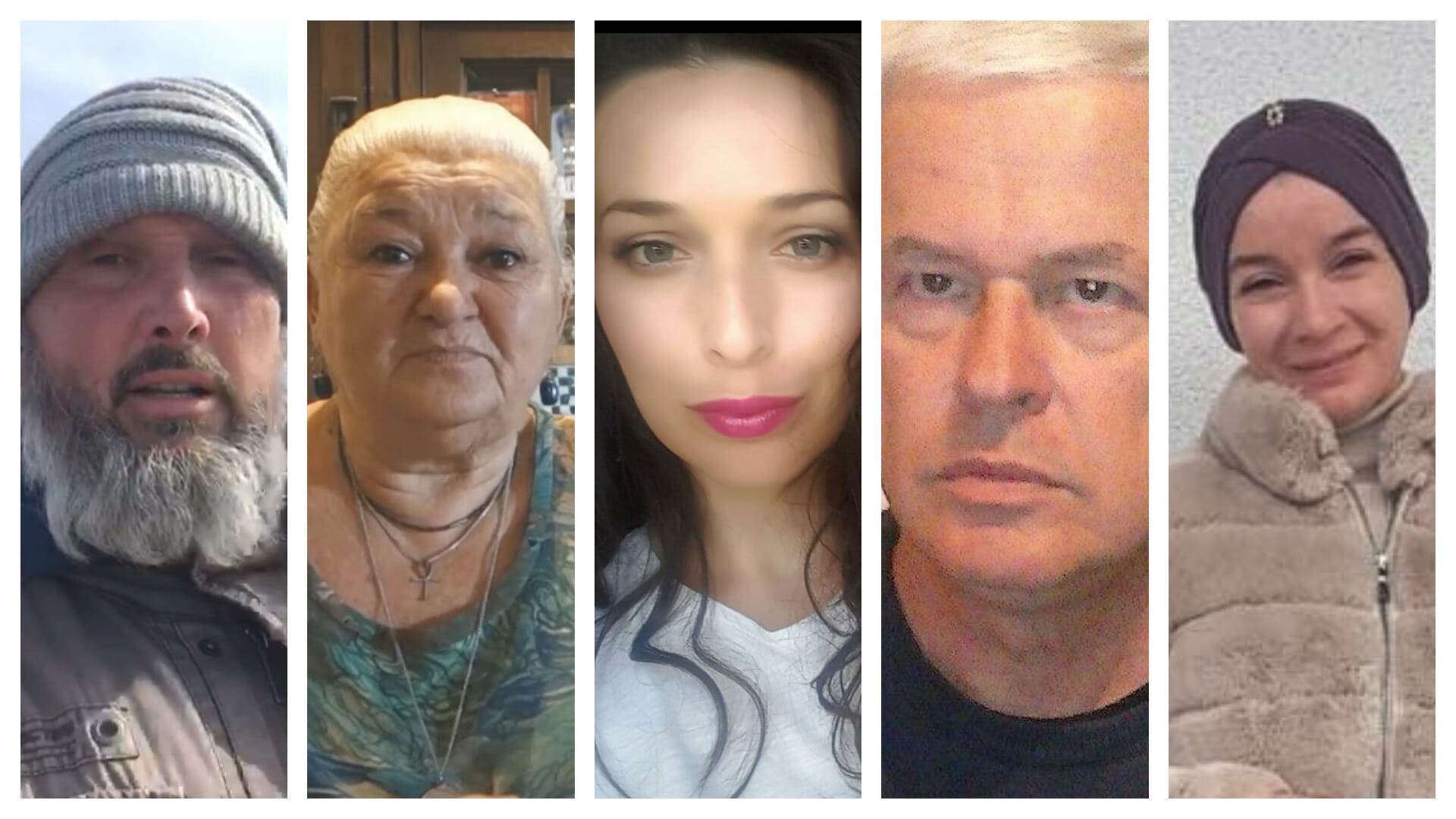 Pavo Sarac, Nada Masic, Adisa Porobic, Pavel Pavelka i Meliha Bazardzanovic. Photo: Facebook.
Sarac refused to be interviewed for this article. The majority of individuals to whom he referred Memic Vrcic – Adisa Porobic, Nada Masic, Pavel Pavelka and Meliha Bazardzanovic – did not agree to be interviewed either. None of them is on the official list of medical doctors. Sarac has served a jail sentence and the company he co-owns has a tax debt amounting to more than one million Bosnian marks (over 500,000 euros), while Pavelka has previously been convicted of fraud.
Interviews with Memic Vrcic's two sisters and a doctor who treated her and a colleague from work add weight to the story about Sarac's role in the treatment that ended in her death.
One of her sisters, Vanesa Beganovic, said she decided to give access to messages from Memic Vrcic's mobile phone and be interviewed for this article for the sake of all those who might find themselves in a similar situation as her sister, being persuaded by the same group of people to reject medical treatment.
"For me, the goal of this interview is to stop them, as far as we can," she said.
Persuaded to shun therapy
Beganovic said that her sister was diagnosed with leukaemia in late 2017.
A doctor from Cazin, Mirsada Muric, said that leukaemia was discovered at an early stage, when it was still too early for a bone marrow transplant. She recommended that she monitor her medical condition and have a transplant at the right moment.
Muric referred her to a doctor in Zagreb, who advised her to have a bone marrow transplant in a few months.
"She guaranteed [to Memic Vrcic] that she would be practically 99 to 100 per cent cured, because the disease was caught at the stage when a cure was possible," Muric explained.
In November 2018, Memic Vrcic received a recommendation for a transplant.
"At that point, doctor Mirsada said: 'Sanela, the time is now.' At that moment two things happened. The time for a transplant, and Pavo Sarac and Adisa Porobic," Beganovic said.
She added that the medical findings from Zagreb showed acute leukaemia.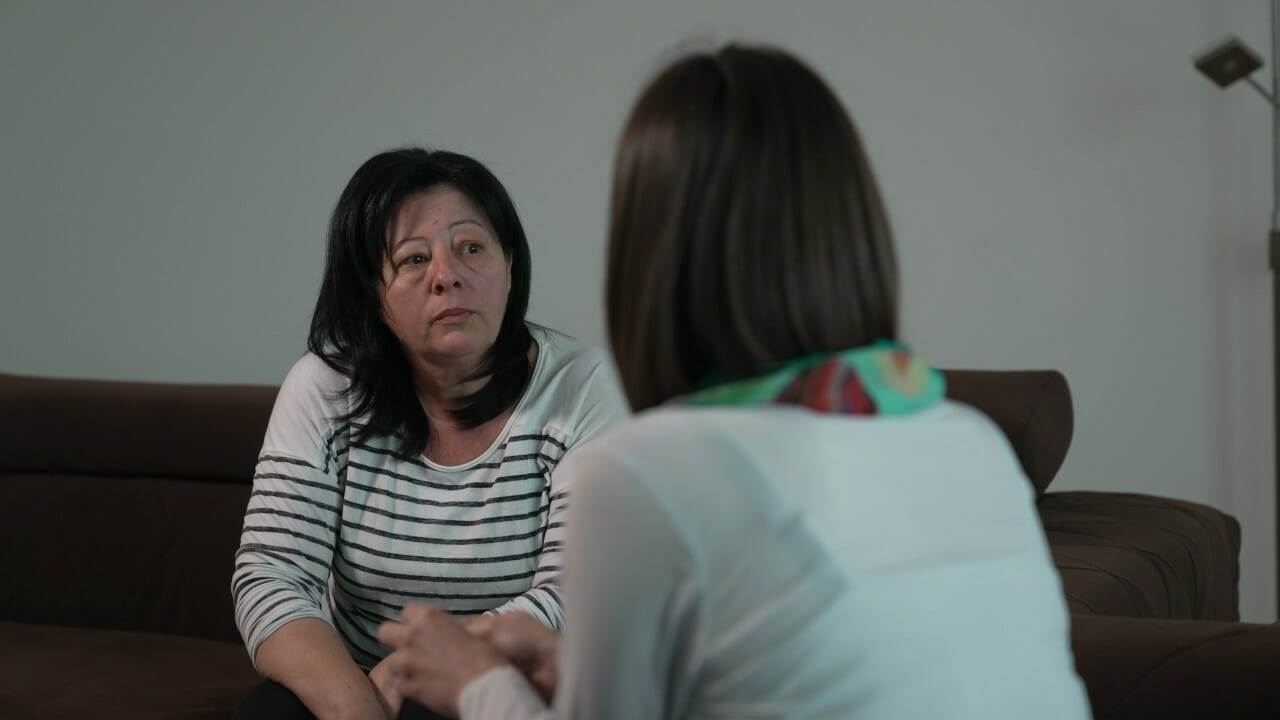 Mirsada Muric. Photo: BIRN BiH.
"Taking two pills was the therapy plan for her – take two pills and she would be ready for a transplant. When doctors give you a 50 per cent chance it is large, but 97 per cent already looks like 100 per cent in my head, meaning my sister would survive," Beganovic said with tears in her eyes.
According to her sisters and a work colleague, as well as the archive of text messages in her mobile phone, during that period she first met Adisa Porobic, a dental patient who introduced her to Pavo Sarac.
Porobic declined to be interviewed for this article.
Beganovic recalled that Sarac was introduced to her as a 'guru' who treated patients like her, but only when the patients possessed special energy that he could sense.
Memic Vrcic started exchanging messages with Sarac in late 2018. In those messages, he promised her a complete change in her life, as well as a physical and mental "cleansing".
In the messages, he told her that it was all in her head and she was not sick as doctors and medical findings said.
When she headed towards Zagreb in January 2019 to perform tests before getting therapy, Sarac told her in his messages that she was visibly better, minimizing the importance of the therapy.
"F* the tests and therapy," he wrote in a message. As they continued to chat he wrote that "the truth is that our therapy also works in the past."
Judging by the messages they exchanged, the two of them saw each other in Sarajevo, but also in the town of Tomislavgrad, almost every week.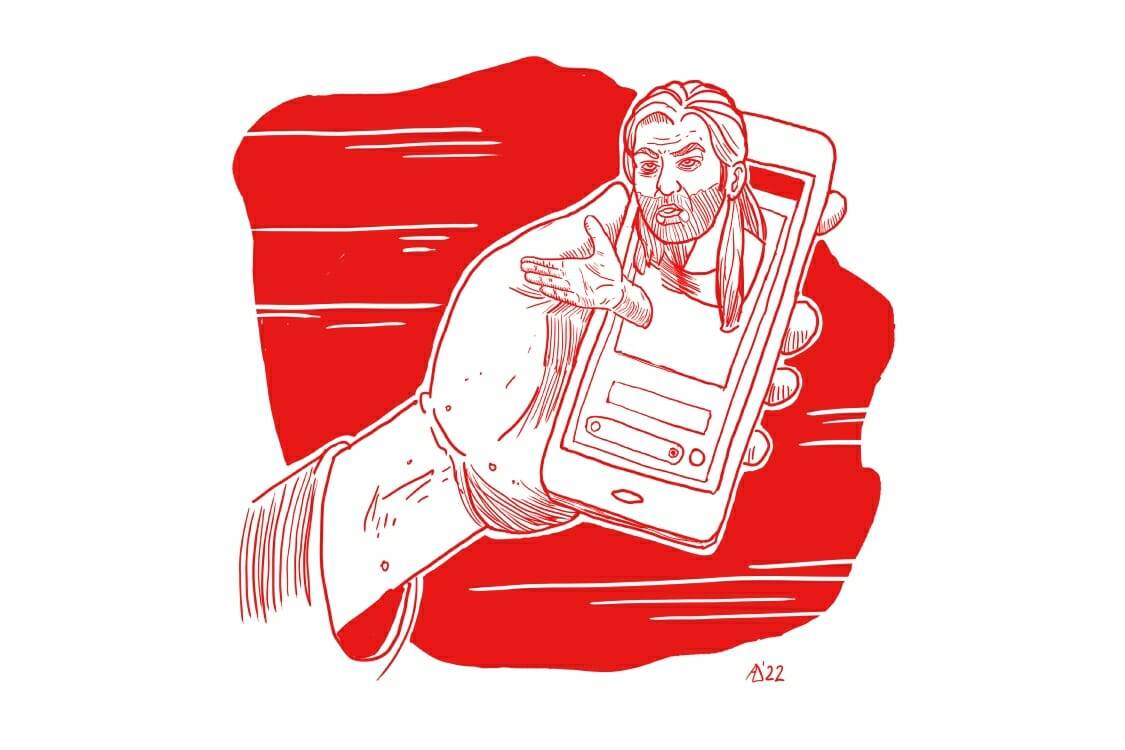 The guru's 'associates'"
In January 2019, following an additional deterioration in Memic Vrcic's test results, Sarac continued to repeat in his messages that she must think positively about her health and that was how she would become healthy.
Sarac started recommending books, claiming they would help her see the world differently. He slowly introduced his associates into consultations about the treatment.
He said that in the apartment where she lived, the energy was bad, and that it was making her ill. He brought in someone to 'prove' that using a plumb line, so she moved out of her apartment and started renting. Through his messages, Sarac recommended that she install some wall panels in her new apartment to protect her from 'bad energy'. In his messages, he also recommended someone who would install them, explaining where and when she and her husband should meet them.
Memic Vrcic's husband Edo Vrcic didn't want to be interviewed for this article.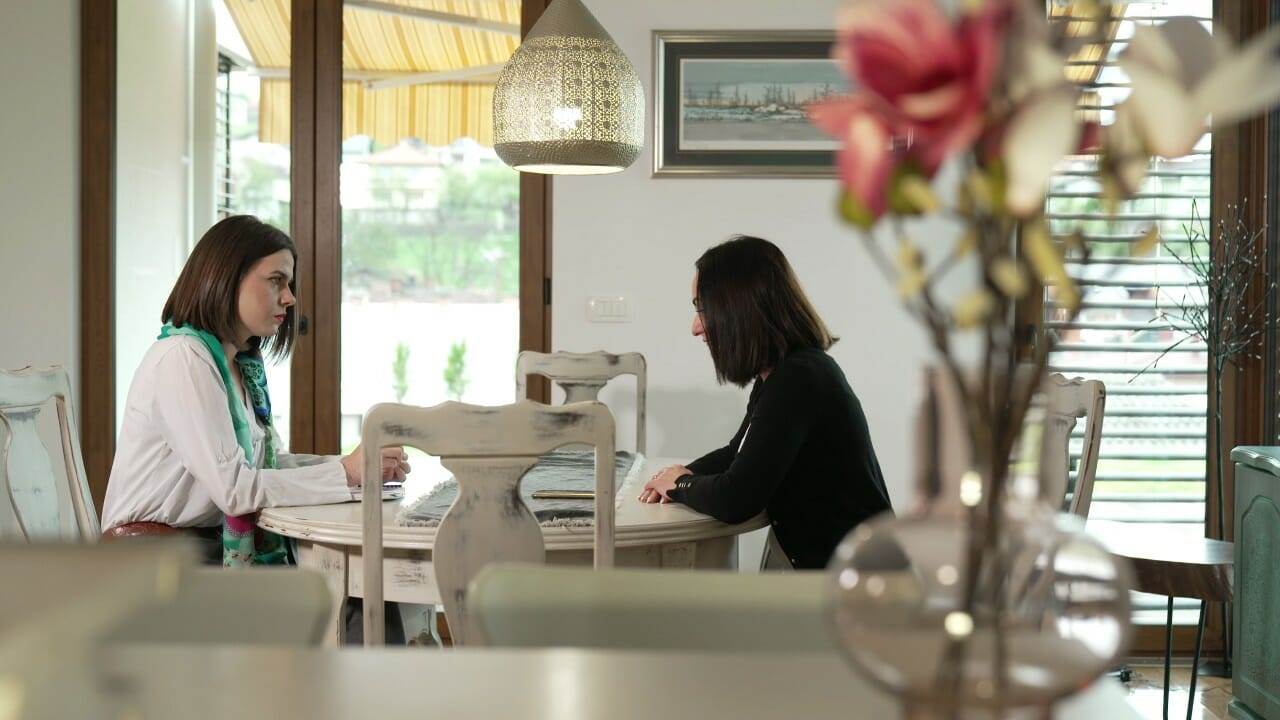 Vanesa Beganovic (on the right). Photo: BIRN BiH.
During 2019, Memic Vrcic stopped paying visits to her doctors and doing lab tests, her condition deteriorated and her sisters begged her to continue with her treatment and have a bone marrow transplant.
"I believe that those people have the power of manipulation to convince sick people that they are well… and they really see the hematoma differently, because homoeopath Nada told her that a hematoma was an excellent thing to happen to her, as leukaemia would leave the body through the hematoma. Maybe she did indeed see the hematoma as a cure, maybe she was really so brainwashed that she actually saw things the way they told her to see them," Beganovic said.
Conman in the team
Sarac had recommended in February 2019 that Memic Vrcic see Nada Masic, a homoeopath from Sarajevo. Masic informed Memic Vrcic that she had good energy, but bad immunity, and prescribed a therapy which Sarac approved. Up until then, in his messages Sarac had only recommended minerals and Alcin tablets from Pavel Pavelka. According to the messages, Masic recommended that she stop taking Pavelka's prescriptions, because she thought some of them reduced her immunity.
According to messages exchanged with Sarac, she continued to pay regular visits to Masic, who told her that the appearance of hematomas meant her body was being cleansed, that her immunity was stronger and the leukaemia was withdrawing.
Masic did not respond to calls or messages from BIRN Bosnia and Herzegovina's journalists.
At the address at which Sarac previously sent to Memic Vrcic, BIRN Bosnia and Herzegovina's journalists were told by Masic's husband and daughter that she was not in a position to talk for medical reasons, and that they were awaiting transport to a doctor.
Meliha Bazardzanovic from Tuzla became a part of the team a short time later. Sarac introduced her as his student and said he trusted her. She stayed with Sarac throughout the treatment process, offering her services.
According to messages exchanged between Sarac and Memic Vrcic, Bazardzanovic told her that she should think of the bruises and hematomas as bodily decorations.
Bazardzanovic didn't respond to BIRN's calls and messages. Journalists contacted her husband, doctor Mustafa Bazardzanovic, through a clinic in Tuzla where he works. He said he was familiar with the case and that his wife had had coffee with Sanela twice, but only on a friendly basis.
"I know of Mr Sarac too, but I would not classify it as [quackery], I know very well what quackery is. They were sort of friends, long-term, I think it was some form of psychological help. That is what I know and what I can tell you," Bazardzanovic said, confirming he would convey a message to his wife to answer BIRN's messages and calls.
She didn't respond to our subsequent request for an interview and blocked the journalists who contacted her on her Facebook account.
Another person mentioned in the messages is Pavel Pavelka, a seller of volcanic minerals who was convicted of fraud. He sold Memic Vrcic what he described as immunity preparations, creams, powders and other things.

He told BIRN Bosnia and Herzegovina's journalists that he didn't treat anyone, but only sold preparations approved by the Health Ministry, adding that Memic Vrcic and other members of her family had bought these.
"I understand where this is going, I must tell you I have absolutely nothing with Pavo Sarac's treatment or methods of treatment or anything of that sort," Pavelka said, and declined to explain what type of treatment was used.
He said she felt well while taking his volcanic minerals.
"When she stopped for some time, she went to a hospital and then she passed away at the hospital, as far as I know. I'm sorry about that, but it has nothing to do with my minerals, which are fine. I take them too and I have taken them for the past 20 years, and I don't visit doctors, to cut a long story short," he said.
When asked how he was helping with Sarac, Nada Masic and Adisa Porobic, he said he was not into the type of treatment they offered. In his text messages on Memic Vrcic's mobile phone Sarac told her that the four of them were helping her "from the outside".
Other messages say that Pavelka worked on her treatment remotely.
Pavelka is the founder of an association of healthy food producers called Eko Spas. As a representative of this organisation, in 2008 he falsely offered farmers to secure them donations from Japan worth up to 300,000 Bosnian marks (over 150,000 euros) in return for a one per cent commission. In 2014, the Basic Court in Foca convicted him, alongside a man called Vladimir Savic, of the criminal offence of fraud. The verdict, which has been obtained by BIRN Bosnia and Herzegovina, said that they deceived three people into paying them more than 7,000 marks (over 3,500 euros) in total, without ever securing the donor support, and kept the money for themselves.
Milorad Cancar, one of the farmers who was conned, told BIRN Bosnia and Herzegovina that Pavelka, in collaboration with Savic, cheated him and the others.
The Basic Court in Foca confirmed to BIRN Bosnia and Herzegovina that, after admitting their guilt, Pavelka and Savic were given a suspended sentence of 90 days in prison, which they will not serve unless they commit another criminal offence within the period of one year. Under the verdict, Pavelka and Savic were obliged to return 3,550 marks (about 1800 euros) to the injured parties.
Cancar told BIRN Bosnia and Herzegovina that eight years after the event, he managed to get his money back, adding that the verdict stated that he had been deceived by Savic and Pavelka.
Adisa Porobic was initially a patient at the dental office and later a member of the team mentioned in the text messages. The owner of the dental office in Sarajevo where Memic Vrcic worked is Azra Kulenovic, who confirmed that Porobic used to be her patient, but stopped coming as Memic Vrcic's condition deteriorated and she passed away, although they had expected her to pay a visit.
Porobic was Memic Vrcic's mentor during the 'treatment' process and, among other things, she did her astrological chart and interpreted her horoscope.
According to the messages that BIRN Bosnia and Herzegovina's journalists have seen, Porobic was a 'mediator' who brought 'patients' to Pavo Sarac and others.
In her conversation with Sarac and Porobic, Memic Vrcic followed their recommendation to write numbers on the bruises she had got on her body, because they told her that this would help her.
Talking to BIRN's journalists on the phone, Porobic said that she doesn't feel responsible but was not able to talk, and said that she would "possibly" call back. She never called.
The associates recommended by Sarac asked for money for their services, judging by the text messages. The conversations available to BIRN's journalists don't specify the amounts that Memic Vrcic gave to Sarac, except in one instance. In April 2019, fewer than six months after they started communicating, he asked for a loan to buy a car.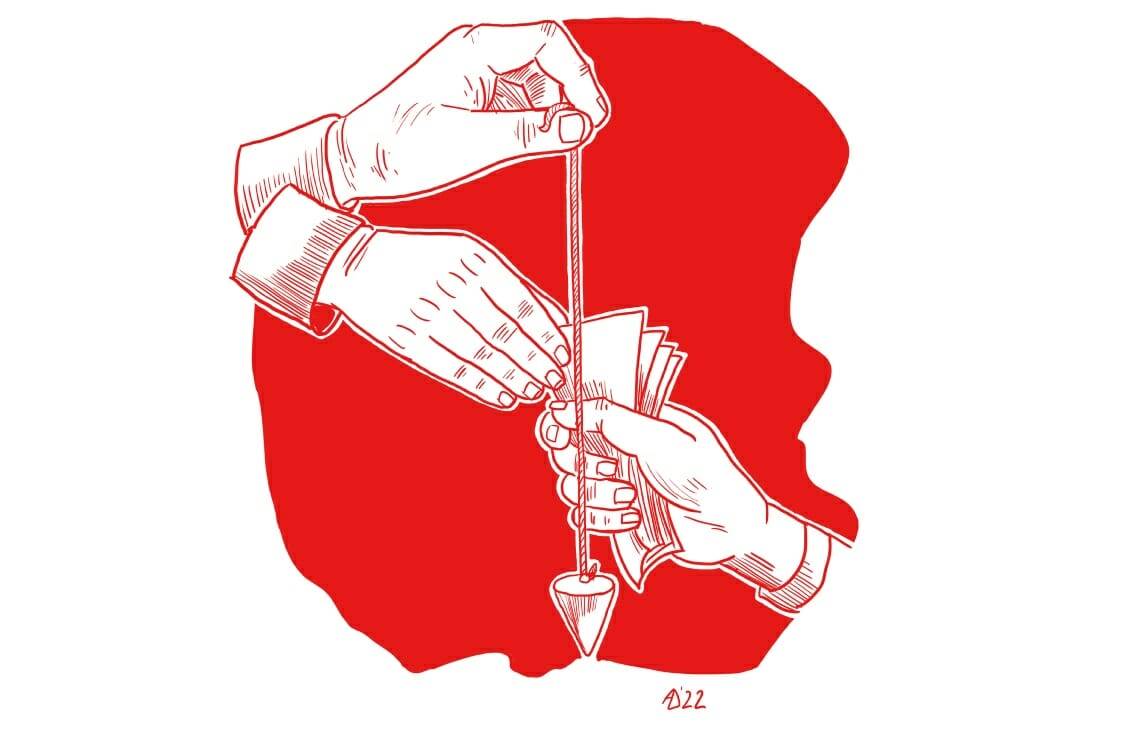 Beganovic thinks that her sister didn't give Sarac a loan, but paid 30,000 marks for his services.
Her other sister Belma Memic said she was surprised when Memic Vrcic told her that she had given such a lot of money to a person who was not a medical doctor.
"But considering what I have heard and read so far, I believe it was much more. He wouldn't have such a big house had it only been 30,000, unfortunately. He lives off such people, desperate people, because he only treats rich people, he doesn't treat poor people and people with average salaries, those people are of no interest to him," Beganovic said.
According to an official online registry of companies, several firms – Brisnik, Briget and Mik, a company that produces building materials in Kupres, and Indra-Eko – were registered in the name of Pavo Sarac with the same address in Tomislavgrad as the one mentioned in the text messages.
According to their accounts, the companies' total value amounts to millions of Bosnian marks, but according to data from the Federation Tax Administration, the Mik Company, which he co-owns, has a tax debt exceeding one million marks.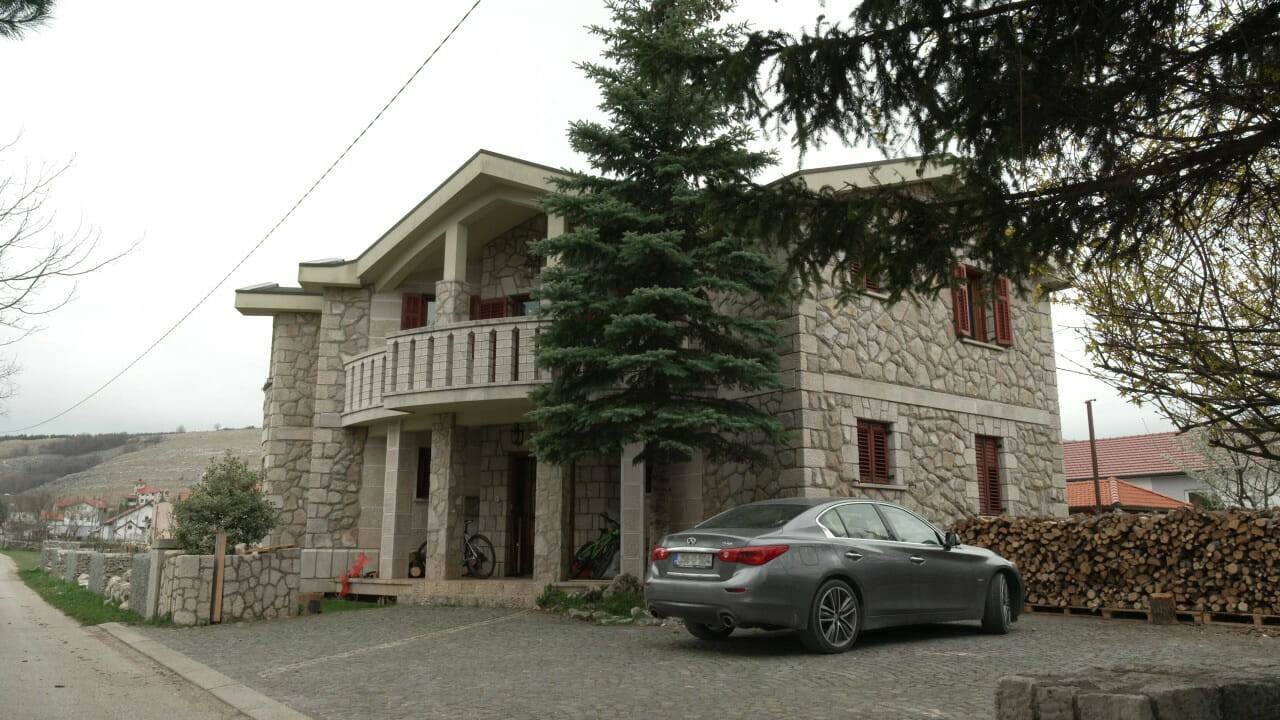 Pavo Sarac's house. Photo: BIRN BiH.
In May 2021, BIRN Bosnia and Herzegovina's journalists couldn't find Pavo at his home address, but he agreed by phone to meet in the town of Livno.
In front of a coffee shop, he personally picked, BIRN's journalists met with a thin, long-haired and bearded man.
During the conversation, he refused to be interviewed on the record for this article and refused to be recorded. In the informal conversation, he spoke calmly and quietly, smiling all the time, while looking the journalists straight into their eyes without looking away. He frequently moved his long hair away from his face. By the end of the conversation, his tone became rougher, harsher and more direct.
He left open the possibility of an on-the-record interview, saying he would come to BIRN Bosnia and Herzegovina's office in Sarajevo soon, but he hasn't done that. When BIRN Bosnia and Herzegovina's journalists called him again in August 2021, he said he couldn't talk because he had company, and since then he has not answered BIRN's calls or messages.
Zenica Prison confirmed to BIRN Bosnia and Herzegovina that Sarac served a prison term back in the 1980s for insulting someone.
Suspicious meetings
In July 2020, Sarac went to Ramiz Jusufovic's jewellery shop in Bascarsija, Sarajevo, to pick up a pendant for his friend. During their conversation, the jeweller told him he suffered from Parkinson's disease, and Sarac offered to treat him, presenting himself as an expert, Jusufovic told BIRN Bosnia and Herzegovina.
Jusufovic said he hoped that Sarac might be able to help him, so he didn't charge for a bracelet which Adisa Porobic came to pick up seven days after Jusufovic's encounter with Sarac.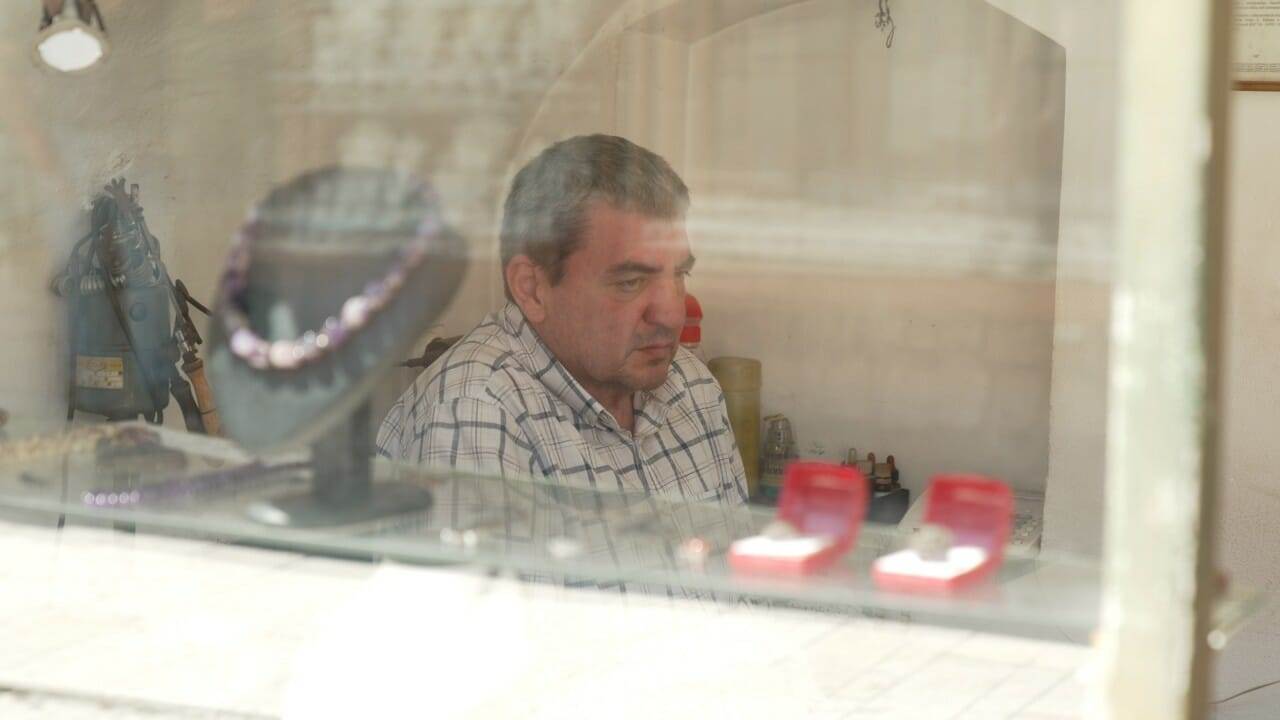 Ramiz Jusufovic. Photo: BIRN BiH.
The jeweller said that he became suspicious when they spoke the next time, as Pavo started talking about money.
"When he emphasised that I was financially secure, without having an insight into my financial situation, I ruled him out straight away," Jusufovic said.
In his messages Sarac, wrote that he and Porobic met the jeweller. In the messages, Porobic was referred to as a mediator, and Sarac explained that he had no knowledge of Parkinson's disease.
In his messages, Sarac explained that he warned Jusufovic that it wouldn't be easy to work with him and that he would explain that he didn't know much about diseases but he knew about health, so he would change his perspective.
In one of the messages, another person with whom Sarac communicated and advised was mentioned. BIRN Bosnia and Herzegovina's journalists have learned from the person's family that the person also did, but two family members declined to be interviewed on the record for this article about the causes of death, nor did they agree to the person's name being made public.
Victims of manipulators
The moment when patients are informed about their diagnosis is when they are at their most vulnerable, psychologist Dzelila Mulic Corbo explains. The healthcare system in Bosnia and Herzegovina doesn't offer sufficient psychological assistance to patients facing terminal illnesses, which can often cause them to consult quacks, she said.
"That is actually such a vulnerable space, a person never feels as vulnerable as they do at such moments. Everything that happens afterwards is very important," Mulic Corbo said, explaining that for the quacks, this vulnerable phase allows them to enter patients' lives and appear to respond to their needs.
No sick person is immune to vulnerability, because they don't know how their body will react when they are given the news that they have a terminal illness or whether or not they will put their faith in quackery, she added.
"We can all be victims of manipulators, it is only a matter of when the manipulators will use our vulnerable space, and when they do, that's it, we are all susceptible to that," she said.
Memic Vrcic's work colleague Azra Kulenovic was distressed because she was unable to help her colleague and friend.
"She arrived from Zagreb and told me: 'I will not have the medical treatment.' She said it would kill her and that she couldn't cope with it, and put an end to the topic. She didn't allow any discussion about it," Kulenovic recalled.
Kulenovic said that after that, whenever she urged Memic Vrcic to have medical check-ups or asked her about her health or about the bruises on her body, she wouldn't answer, and just waved her away.
The group of people whose names Sarac and Memic Vrcic mentioned in the text messages as participants in her treatment didn't want to be interviewed for this article.
BIRN Bosnia and Herzegovina asked multiple Bosnian medical doctors' associations, which licences medics, if any of the group were members of the associations. Number of them replied that it did not have any of them in its records.
BIRN has been unable to find out whether or not they have medical training or licences. The data is not available on the internet, nor are their CVs.
"What I know for sure is that when you type in someone's first and last name and you find no mention of them, it means you should run away from that person, it is very simple," Mulic Corbo said.
Under the Federation entity's criminal code, people who have no proper professional training and engage in unauthorised medical treatment or other medical activity face a prison term not exceeding one year and a fine. If the treatment causes the death of one or several people, the perpetrators face a prison term ranging from one to 12 years.
"These are not just frauds, these are criminal offences and these are criminal organisations. We must exercise control over that, but at this moment we unfortunately don't have the control," Mulic Corbo said.
According to responses received from cantonal prosecutors' offices, such offences are rarely prosecuted in Bosnia and Herzegovina. In off-the-record conversations, it was explained to BIRN Bosnia and Herzegovina that proving such charges is difficult for prosecutors, which is why there are so few cases.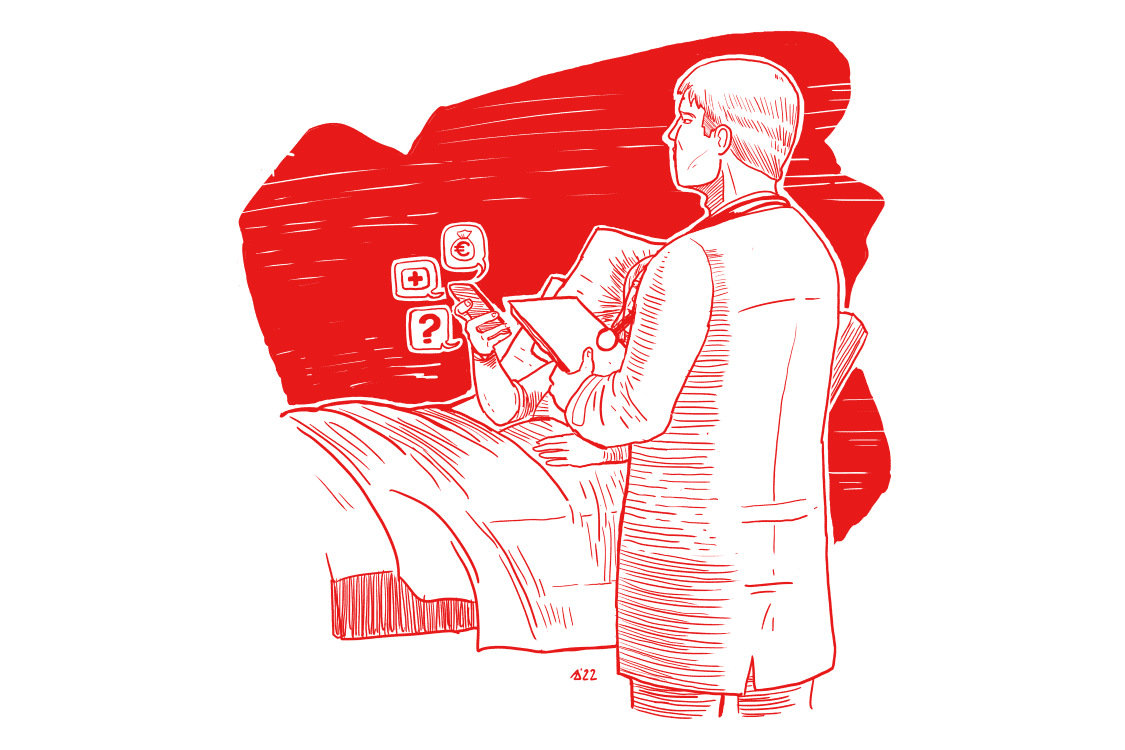 Ignoring messages
Following a brief improvement, from mid-2020, Memic Vrcic's condition deteriorated significantly, and she complained to Sarac about it. In that period, the number of his messages decreased and, judging by their content, he visited Sarajevo less often, so she begged him to get in touch.
In August 202, she complained about difficulties with her health, but Sarac told her to cool herself with a wet compress and drink a lot of liquids.
When she was admitted to the haematological ward of the Sarajevo hospital suffering from pain and a temperature, with very poor blood test results, Sarac wrote to her, continuing to convince her that he and the rest of the team were giving her support remotely and that she would get out of hospital and feel better soon.
When she asked if the leukaemia had returned, he assured her that she would "be well again". In one of the messages, he said that hospital was a hostile environment and doctors couldn't be her friends.
In late September 2020, when she was in the hospital, Sarac analysed her health and informed her that he, Alisa Porobic, Pavel Pavelka and Meliha Bazardzanovic had come to the conclusion that she wasn't allowing people to get close to her.
Despite Memic Vrcic's pleas to Sarac to call her and speak to her, the number of messages in the phone archive was smaller than previously.
In messages sent by Memic Vrcic in the two last days of September 2020, she was asking to talk to Sarac again. Judging by the phone message archive, these were the last messages she sent to Sarac. Memic Vrcic passed away in hospital several days later, after 40 days of treatment.
---