The Kosovo Judicial Council has suspended a judge in Kacanik after BIRN filmed him illegally negotiating with the parties outside court.
This post is also available in: Bosnian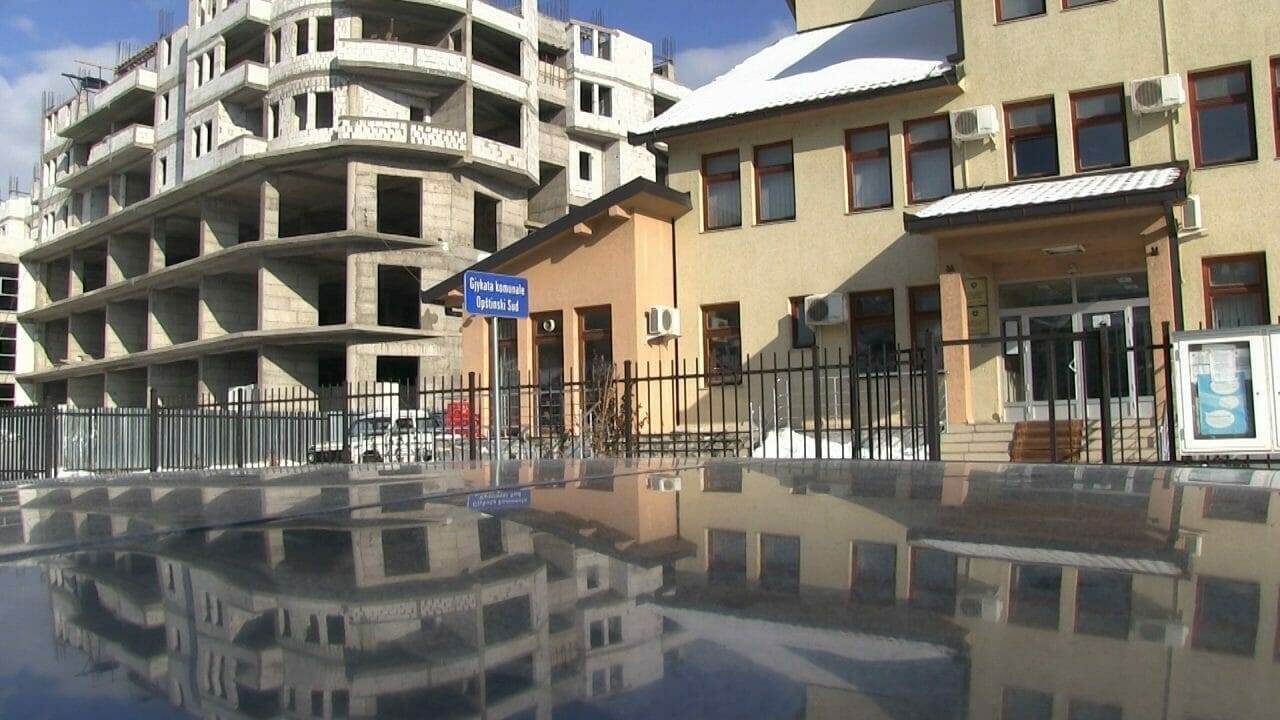 Kacanik court. Photo: BIRN
The Kosovo Judicial Council, KJC, has suspended Kacanik Judge Riza Livoreka, only 24 hours after BIRN's Kallxo Pernime show revealed footage of the judge illegally negotiating a deal between parties involved in a trial outside of court, warning that otherwise their property would be confiscated.
"The investigative panel for the disciplinary case … has been established and it has been decided to suspend judge R.L," the KJC said.
The head of the Ferizaj/Urosevac court, Judge Mustafe Tahiri, initiated disciplinary procedures against Livoreka on Thursday, after the broadcast of BIRN's show on Wednesday.
Livoreka had ordered the parties to reach an agreement outide c ourt or he would rule for their property to be taken away.
"I am personally telling you to not go to the courts … especially now that the system is a mess," he said. "I don't know what is happening anymore; also this pandemic has postponed [procedures]," he was filmed saying.
After no agreement was reached, on December 31, 2021, Livoreka ruled on the confiscation of the property of one family, giving it to the other. He based this decision on a law that has not been applicable in Kosovo since 2009.
Livoreka did not give a statement to BIRN on the case.
Hasan Shala, judge at the Kosovo Court of Appeals, told BIRN that, "for disputes that have arisen since 2009, the old law can no longer be applied", explaining that the new legal framework does not recognise it.
This is not the first time a BIRN investigation has resulted in the suspension of judges. In December 2021, the Supreme Court confirmed the suspension of former Peja/Pec court judge Florije Zatriqi after BIRN reported that she had sentenced a man in July 2021 to only eight months and eight days in prison for raping a 15-year-old in 2012.
The government has established a working group on a potential vetting process in the judicial system. Prime Minister Albin Kurti has said he wants a justice system staffed with "professionals and people of integrity". However, experts are concerned about the possible methods chosen.
The European Commission, in its latest Progress Report on Kosovo, concluded that the overall administration of justice in Kosovo remains slow, inefficient and vulnerable to undue political influence.
One of its main concerns is corruption. In March 2021, BIRN reported that Kosovo has made some progress in reducing a backlog of corruption cases, but very few corrupt officials end up behind bars.
BIRN's court monitoring has regularly reported on violations occurring in the Kosovo justice system.