Bosnian Woman Acquitted of Financing Terrorism in Syria and Iraq
The Court of Bosnia and Herzegovina in a first-instance verdict acquitted Sena Hamzabegovic of financing terrorist activities by raising cash and taking it to help ISIL fighters in Syria and Iraq.
This post is also available in: Bosnian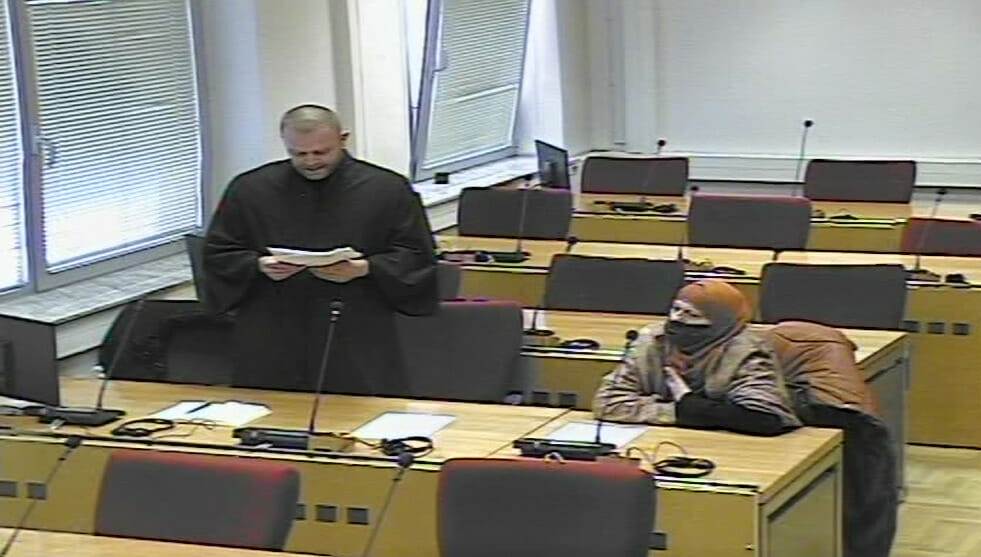 Sena Hamzabegovic has been acquitted by Bosnia's state court of charges that between 2013 and 2018 she took part in collecting and giving financial assistance to Bosnian citizens on foreign battlefronts in Syria and Iraq, even though she knew that they were fighting for so-called ISIL, including Jahbet al-Nusra, Al-Nusrah Front and other proclaimed terrorist organisations.
Hamzabegovic allegedly travelled to Syria several times, knowing that her husband, Muradif Hamzabegovic, who took part in terrorist activities together with other Bosnian citizens, was there, and used the money to finance those activities.
She had collected around 230,000 Bosnian marks on several occasions through accounts in euros, marks and Swiss francs, which she handed over to her husband.
Trial chamber chairman Branko Peric terminated the prohibition measures imposed on her in November 2021, when she was released from custody. Her passport was also returned to her and she has been exempted from trial costs.
Judge Peric said the key issue was whether the defendant knew what the money she withdrew and gave to her husband was being used for.
"Here we have the case of a wife disposing of her husband's money on the basis of an authorization, the money originating from sale of real estate. She had no knowledge that the money that ended up in Muradif Hamzabegovic's hands would be used for financing terrorist activities," Peric said.
According to him, she admitted having left money at various places chosen by Muradif, such as under a carpet or in a gym. It was then taken over by third persons, who took it to Hamzabegovic.
This fact might be of importance if the defendant knew what the money was used for. But in the assessment of the Chamber, Peric said, the charge that she had been "raising" funds had not been proved. "Had she collected donations and funds from third persons, we could speak about 'fundraising'," judge Peric said.
He said the defence admitted that the defendant had travelled to see her husband in Syria on three occasions and that she had obtained her husband's authorization to dispose of money originating from real estate.
Peric said it was indisputable that Muradif Hamzabegovic stayed in Syria and bought immovables in that country, as also confirmed by witnesses, and this was the first thing to be determined, alongside with Muradif's membership in ISIL – but it remained unproved that his wife had raised funds and knew they would be used to finance terrorist activities. The parties may appeal.