Kosovo Court Upholds Jailing of Serb Ex-Fighter for War Crimes
Kosovo's Court of Appeals upheld the verdict sentencing ex-fighter Zoran Djokic to 12 years in prison for his involvement in Serbian forces' attacks on ethnic Albanian civilians in the town of Peja/Pec in 1999.
This post is also available in: Bosnian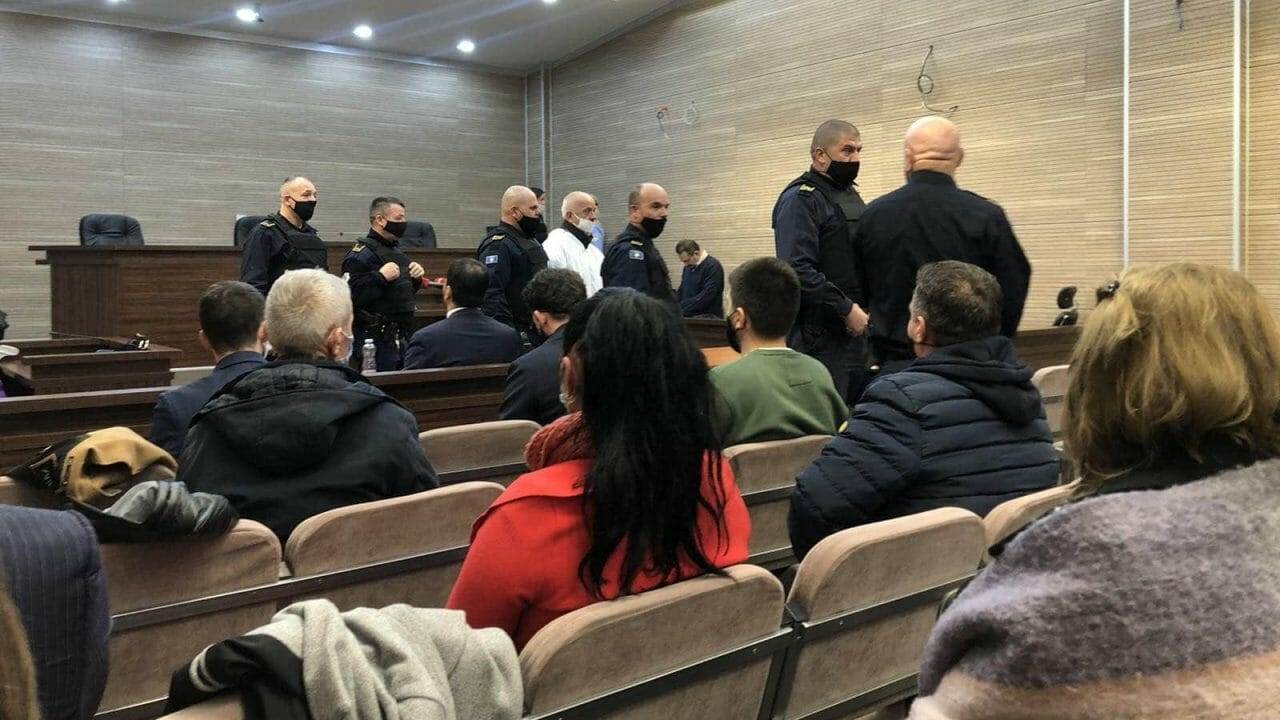 Zoran Djokic (standing, in white jacket) in court in Pristina. Photo: BIRN.
The Court of Appeals in Pristina on Monday rejected appeals from the defence and prosecution and upheld the 12-year sentence handed down to Zoran Djokic for war crimes against civilians in 1999.
"The verdict contains sufficient and convincing reasons for establishing the facts clearly," the court said in the verdict.
In February this year, Pristina Basic Court found Djokic guilty of war crimes against the ethnic Albanian civil population in the town of Peja/Pec during the Kosovo war.
The court found that Djokic was part of an organised group that wore military, paramilitary and police uniforms and forcibly entered the homes of Kosovo Albanians in the Kristal and Te Soliterat (since renamed Rrokaqielli) neighbourhoods of Peja/Pec in March and April, physically and mentally abused them, robbed them and then forced them out of their houses. Some of the victims were killed.
The first instance verdict said that the operation by Serbian forces against ethnic Albanian civilians began in the Kristal neighbourhood on March 28-29, 1999, with the aim of evicting them from their homes and killing them, and then widened its focus to also target the Te Soliterat neighbourhood in April.