Montenegro Arrests Ex-Soldier for Suspected Bosnian War Crimes
Montenegro has arrested Slobodan Pekovic for the alleged killing of two Bosniaks and raping civilians in southeast Bosnia in 1992, when he was a Bosnian Serb soldier.
This post is also available in: Bosnian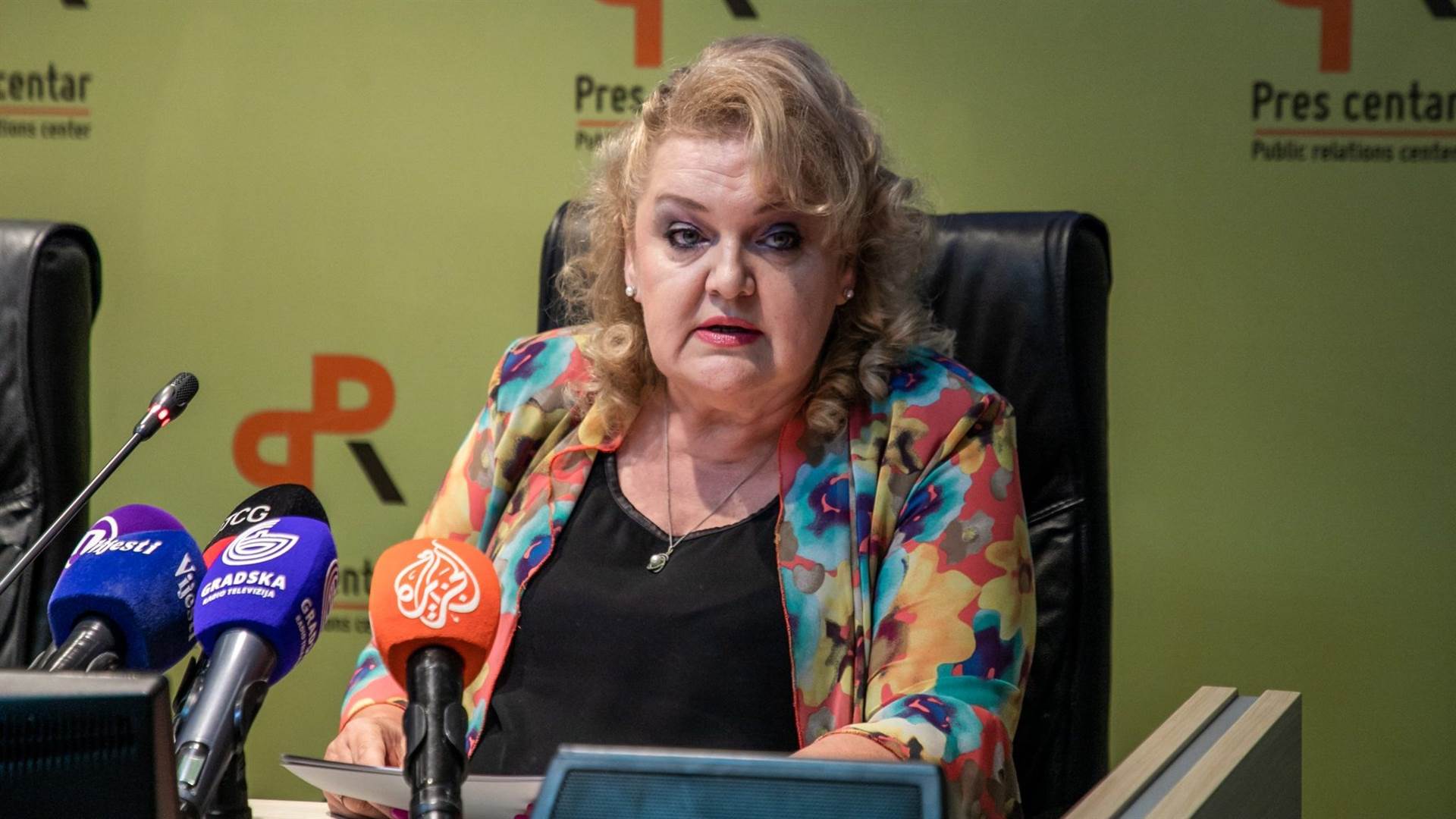 Montenegrin Special State Prosecutor Lidija Vukcevic. Photo: PR Centar.
Montenegrin Special State Prosecutor Lidija Vukcevic said on Thursday that a Montenegrin citizen, Slobodan Pekovic had been arrested for alleged crimes against humanity in Foca in eastern Bosnia and Herzegovina in 1992.
"Bosnia and Herzegovina's Prosecutor's Office transferred this case to the relevant judicial authorities of Montenegro. There is a suspicion that Pekovic was involved in killing two Bonsiaks and raping and sexually abusing civilians in Foca," Vukcevic said.
"We will investigate the case and then file a criminal charge," she added.
On Tuesday, media reported that Pekovic, 51, was arrested in the town of Danilovgrad.
Pekovic, who was born in Montenegro's Piva area, near the border with Bosnia, was a member of the Bosnian Serb army, according to reports.
Since Montenegro became independent in 2006, the country has held eight trials for war crimes committed in Croatia, Bosnia and Herzegovina and Kosovo. Only low-level suspects have been tried, however.
The only verdict issued since 2015 was in the case of former Yugoslav Army soldier Vlado Zmajevic, who was sentenced to 14 years in prison for the murder of four ethnic Albanian civilians in Kosovo in 1999.
Montenegro's Court of Appeal in December 2019 upheld the verdict convicting Zmajevic of killing the civilians in the village of Zegra, near Gjilan/Gnjilane during the Kosovo war.
On Tuesday, the European Commission's latest Progress Report on Montenegro urged the country to step up its efforts to fight impunity and demonstrate a more proactive approach in order towards war crimes. Too few war crimes cases are being prosecuted in the country, the European Commission said.
"There are currently five cases in the preliminary phase of investigation [in Montenegro] concerning war crimes committed on the territories of Bosnia and Herzegovina and of Croatia. One new investigation was opened in 2021, while one was closed for lack of grounds for prosecution," the report noted.
As part of Yugoslavia, Montenegro took part directly in the wars in Croatia and Bosnia and Herzegovina under the leadership of Serbia's Slobodan Milosevic, although it saw no conflict on its own soil.