Victims of revenge porn in the Balkans face an uphill fight against legislative gaps, institutional prejudice, widespread victim-blaming and unethical media coverage. No wonder so few seek justice.
This post is also available in: Bosnian
That was the summer of 2020. It was only in the autumn that the 37-year-old school teacher, a single mother, discovered that the video had been widely watched by residents of the small town in Serbia where she lived.
Natasa [not her real name] doesn't live there anymore. Abandoned by friends and turned on by neighbours, she almost lost her job and finally had to move out. Her son changed school.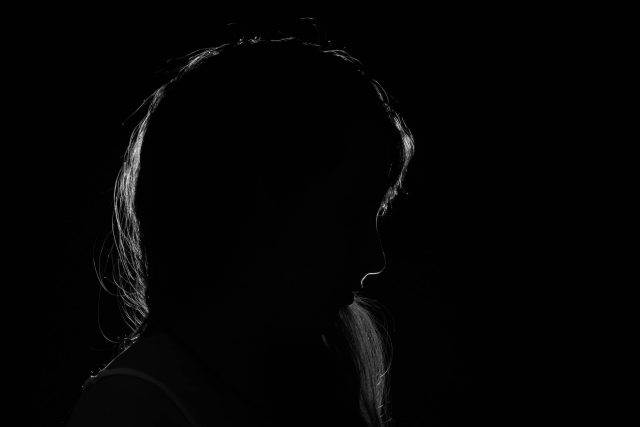 Photo:Horacio Olavarria, Unsplash
The video, however, likely still lurks in the darkest corners of the Internet. And her former boyfriend has never been punished.
"The condemnation was based exclusively on the fact that I am a woman, a single mother and a teacher," she said. "Women laughed at and belittled me, while men reveled in it and sent me obscene offers on a daily basis, offensive content on social networks and the like. I encountered sporadic understanding and support, but that was not the rule."
Natasa recalled the moment she set out her case to three male inspectors of Serbia's special prosecutor's office for high-tech crime:
"Face-to-face, one of the three inspectors told me, 'I know you single mothers – you just want to get married. What did you expect from a younger man?'"
"I felt accusations and intrusions into my privacy that were unnecessary. They told me they didn't know if it would 'pass'."
Natasa's complaint, written in her own hand and filed in April 2021 with Serbia's special prosecutor's office for high-tech crime, is officially still being processed.
But Natasa holds out little hope, fearing her case is falling hostage to the legislative gaps, institutional prejudice and victim-blaming by conservative societies that have left women in the Balkans woefully unprotected against the growing scourge of 'revenge porn'.
This investigation, looking specifically at Serbia, Montenegro and Bosnia and Herzegovina, paints a damning picture of official inertia, social stigma and media culpability, where the onus is on the victim to build a case and the little support they find comes almost exclusively from the civil sector.
"Violence against women is not a priority," said Vanja Macanovic, a lawyer with the Autonomous Women's Centre in Serbia.
What is revenge pornography?
The UK government defines 'revenge porn' as: "the sharing of private, sexual materials, either photos or videos, of another person without their consent and with the purpose of causing embarrassment or distress. The images are sometimes accompanied by personal information about the subject, including their full name, address and links to their social media profiles. The offence applies both online and offline and to images which are shared electronically or in a more traditional way so includes the uploading of images on the internet, sharing by text and e-mail, or showing someone a physical or electronic image."
To some, the term 'revenge porn' might imply an act of revenge after a couple breaks up. But not all cases concern ex partners and the motive is not always revenge.
"Revenge pornography is a whole sphere of gender-based violence; the sharing of recordings of women and girls is done in a very pronounced sexist way," said Irena Cvetkovikj of Coalition Margins, an NGO in North Macedonia that offers legal and psychological help to victims of revenge porn.
Revenge porn is often accompanied by 'doxxing', or the publishing of identifying information about an individual on the Internet, often with malicious intent.
"Often, the pornography in the group would be followed by screenshots of the girls taken from their social media, along with details of which town or part of town they came from," said Serbian student Andrea, who infiltrated the Telegram group EX YU Balkanska soba.
"There were also numerous photographs of anonymous women taken from their social media profiles. These photographs weren't explicit as such, but resembled ordinary photographs that many of us commonly post on our social media accounts. Members would then inquire about the women and where they lived."
Cvetkovikj said the doxxing in revenge porn is distinct in its "gravity.
"When such posts are accompanied by 'call this number if you'd like certain free sexual services', it becomes a whole different matter. This is no longer just sharing of personal information."
In Telegram groups, women 'just objects'
Revenge porn, or the sharing of private, sexually explicit photos or videos of another person without their consent, became headline news in the Balkans in early 2021 with the discovery of at least three Telegram messaging groups, 'Javna Soba' [Public Room], 'EX YU Balkanska soba' [EX YU Balkan room] and 'Nislijke' [Nis Women].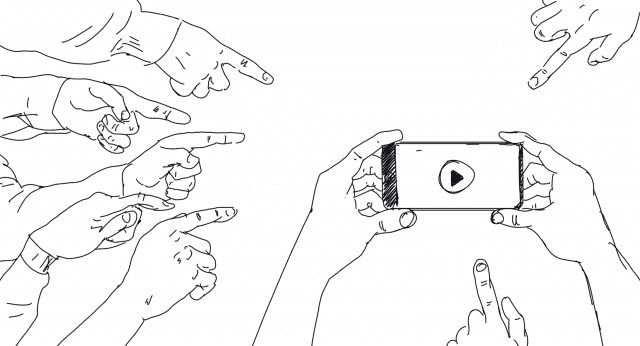 Illustration: BIRN / Igor Vujcic
At the time, tens of thousands of people in these groups were exchanging photos and videos of women and girls without their consent, often accompanied by names, addresses, mobile phone numbers and links to social media profiles.
"Women were just objects, without consent, thought or will. They were deprived of every human trait," said Andrea, a 23 year-old student in Serbia who infiltrated EX YU Balkanska soba with the aim of bringing it down. Like Natasa, she spoke on condition her real name not be published.
"The point of the group was to humiliate women, or a specific woman," Andrea told BIRN. "The enjoyment of those watching was only secondary."
But the phenomenon was hardly new.
It was 17 years ago that a video of Croatian singer Severina Kojic, popular across the Balkans as simply 'Severina', surfaced on the Internet and showed her having sex with her then partner. Newspapers and broadcasters freely published screenshots of the video, setting the tone for subsequent 'revelations' about the sex lives of a host of celebrities in the region over the years that followed.
"We reveal the perversions of Dara Bubamara," read the headline on a story in the Serbian tabloid Kurir in 2016 that contained private messages from a stolen mobile phone belonging to the Serbian singer, real name Radojka Adzic. Explicit videos from her phone were also published in the media. Another headline read, "Porn raised her price! Dara used to sing for 2,500 euros and now you won't be able to count the zeros!"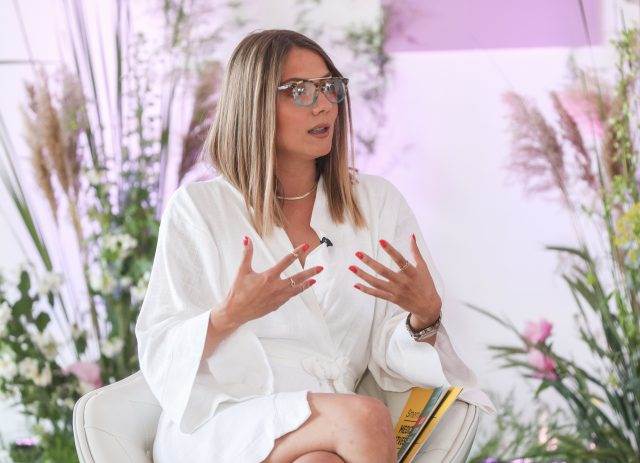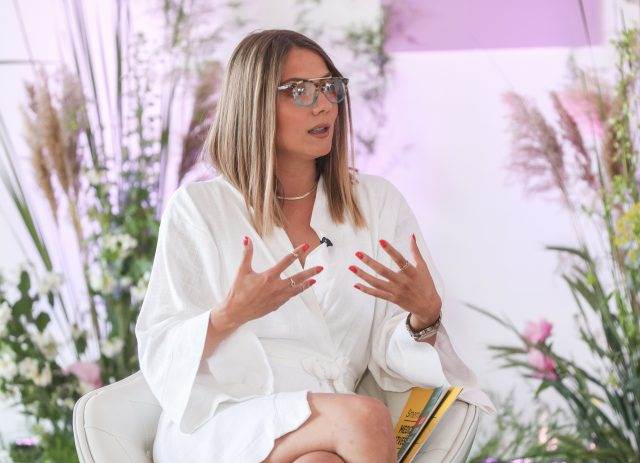 Tamara Urosevic. Photo: Courtesy of Tamara Urosevic
Instead of being viewed as victims of revenge porn, both Kojic and Adzic were portrayed as having exposed themselves "intentionally for the sake of their careers," said journalist Tamara Urosevic, a member of the group Journalists Against Violence.
"Jokes are still being made about women who went through hell because of revenge pornography," said sociologist Jana Saric, coordinator of the E8 Centre in Serbia, which works to educate young men about gender-based violence.
Years later, the Serbian police promised swift action in the case of the Telegram groups, arresting the administrator of EX YU Balkanska Soba, a man identified by the initial N.S. and who was born in 1996, and another man, M.C., born in 1994. Both were detained within days of each other on suspicion of making public pornographic content featuring minors. The case remains in the pre-investigation phase.
And that was where it ended. Most of the women featured in the groups, however, were not minors. And their legal avenues were limited.
Currently, there is no specific law in the Balkans to address revenge porn; the offence is sometimes tackled via other criminal offences, such as the unauthorised taking or publication of photographs. But in Serbia, Montenegro and Bosnia, public prosecutors do not deal with such cases, which must instead be brought via private complaint submitted directly to the courts. It is up to the victim to prove it happened.
"The problem with revenge pornography is how to prove it," said Macanovic.
Victims, she told BIRN, "first face threats that this material will be shared; if they are married or in a relationship, that it will be shared with her husband or boyfriend, with her family… and that is why women remain quiet and hide rather than collecting evidence. This is the biggest problem – collecting hard evidence admissible in court."
'Why would I report it?'
According to data that BIRN was able to obtain, 263 complaints of unauthorised sharing of photos or videos were filed in Serbia, Montenegro and Bosnia between 2016 and 2020; they resulted in 35 convictions, but it is impossible to verify how many of those specifically concerned revenge porn.
In Bosnia, the criminal codes of its Republika Srpska and Federation entities do not differentiate between unauthorised recording and unauthorised distribution of photographs and videos, which in effect means that a victim can only file a complaint if a recording was made without their consent and shared as such.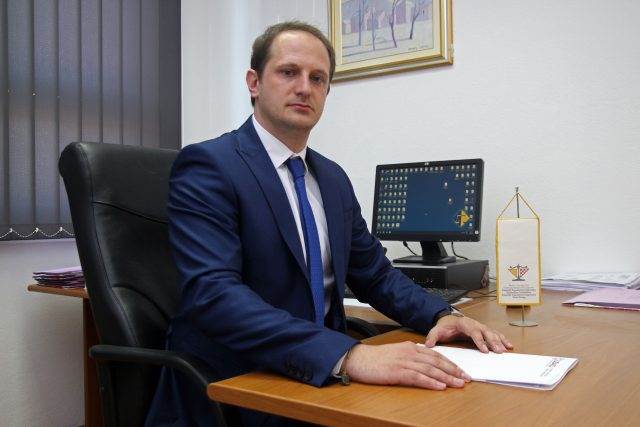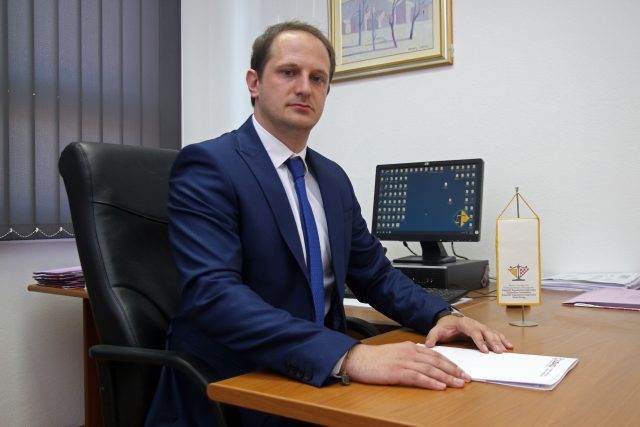 Josip Anicic. Photo: Courtesy of Josip Anicic
"If a person records herself, and sends that recording voluntarily, in the sense of criminal law she has no protection," said Josip Anicic, who has dealt with cases of violence against women as country prosecutor in the southwestern Bosnian town of Siroki Brijeg, part of the country's Federation entity. The recording must also have been made "in the premises" of the victim.
"If we stick blindly to the expression 'her premises', it would mean that an extramarital partner invites a person, the victim, to his apartment, and can film her and do whatever he wants with that recording because these are not 'her' premises," said Anicic.
Even in the event someone is filmed illegally in their premises, and the pictures or video are posted online, in the Federation at least, said Anicic, "little attention is paid" if there is no evidence that the alleged perpetrator tried to extort money from the victim.
Hence in Bosnia, between 2016 and 2020, of 104 people investigated, only 26 were prosecuted, of which 18 were given suspended sentences and six were fined. The law provides for prison sentences of up to three years, but the maximum penalty was not applied in any of the cases.
In Montenegro, 28 complaints were filed for alleged unauthorised publication of another person's photographs or recordings, 20 of which were rejected. Like in Bosnia, other grounds are sought for prosecution.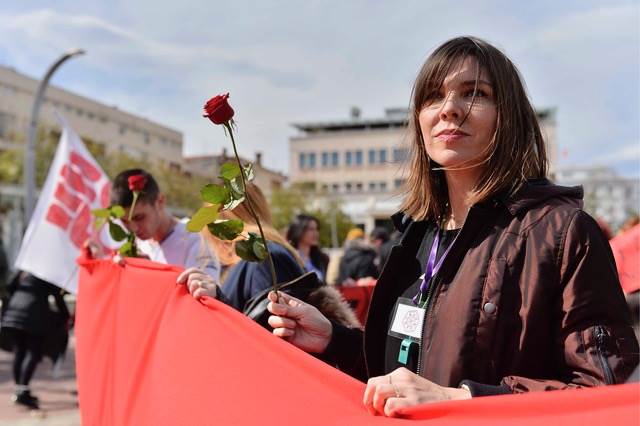 Maja Raicevic. Photo: Courtesy of Maja Raicevic
"Most frequently, whenever possible, we use the crime of stalking because this criminal offence can be prosecuted by the public prosecutor," said Maja Raicevic, executive director of the Women's Rights Centre in Montenegro.
In Serbia, according to publicly available data, when it comes to the criminal offence of unauthorised photography, complaints were filed against 80 people between 2016 and 2019, of whom 18 were indicted. Four were convicted. In the same period, complaints were filed against 51 for unauthorised publication and presentation of another person's photographs and recordings, of which 22 were indicted. Again, only four were convicted.
Data provided by the Special Prosecutor's Office for High-Tech Crime also shows a significant rise over the last few years in the number of cases handled by the office concerning several criminal acts that may involve revenge porn – stalking; sexual harassment; and the obtaining and display of pornographic material involving a minor.
Cases concerning the latter shot up from 24 to 40 from 2019 to 2020; there were a further 12 just in the first three months of this year. The number of stalking cases also rose from 43 to 60 between 2019 and 2020, with already 35 cases in the first quarter of 2021.
But Macanovic said that victims of revenge porn frequently encounter little interest from institutions.
"We [Serbia] have a strategy for the fight against high-tech crime, which refers to embezzlement carried out by electronic communication, but these cases only concern the financial sector and online child abuse. There is no mention of women in this strategy – violence against women is not recognised," Macanovic told BIRN.
"It was only when the issue with the Telegram groups came to light did the directive come to prioritise these cases. But violence against women is not a priority."
The Special Prosecutor's Office for High-Tech Crime disputed Macanovic's claim as "unfounded" and "inaccurate".
The office told BIRN that between the beginning of 2016 and the end of 2020, more than 200 cases had been mounted against identified suspects for stalking, sexual harassment and unauthorised publication or presentation of another person's photographs and recordings, "in which in a majority of cases women were the injured parties."
"In a large number of cases, due to their own insufficient information or knowledge or refusal to hire professional legal assistance, citizens file criminal charges for criminal offenses for which prosecution is undertaken on the basis of a private lawsuit filed in an actual or local court of law and in which there is no legal basis for the actions of the prosecution, as is the case with the criminal offense under Article 145 [unauthorised publication or presentation of another person's photographs and recordings], unless it was performed by an official in the conduct of their service."
It stressed that communication between the prosecutor's office and the person filing a complaint or an injured party is only envisaged "on specific occasions."
"The Public Prosecutor's Office is not a legal representative or advisor to the applicant or the injured party, but an independent state body that deals with the prosecution of perpetrators of criminal acts," the office told BIRN. "In cases when psychological support is needed for victims of criminal offenses, there are Information and Support Services for injured parties and witnesses at public prosecutor's offices, which these persons can turn to."
Many experts maintain, however, that a lack of an adequate response from state institutions discourages women from seeking justice.
"If they heard from friends who reported revenge pornography that nothing happened, that the police did not react, the women are left wondering 'Why then would I report it?'" said Bojana Kostic, a lawyer and expert on gender aspects of digital security.
Evidence gathering is key
Evidence gathering is often the biggest challenge when individuals or NGOs try to file private lawsuits concerning unauthorised taking and/or distribution of photos or videos of explicit content.
"Women have to take screenshots of everything that happens, when it happens, because it disappears," said Vanja Macanovic, a lawyer with the Autonomous Women's Centre in Serbia.
"Gathering evidence is key. If you come across your photos or videos on a site, it is not enough to just send screenshots. A complaint can be filed against unidentified persons, but it is not enough. You would have to recall when the video in question was made, where it was made, who was present there, why you suspect that person, and, if a certain link was posted, then you should look at what is behind it. Someone who works in IT could find out where it was posted from; you would have to look at the IP address. But there are so many ways now to hide it that a person wishing to report such a crime needs substantial IT skills."
Feelings of shame and humiliation
Those who work with victims of revenge porn say the psychological impact can be devastating.
"In practice, the whole set of beliefs we have about ourselves collapses," said Jovana Gajovic, a psychologist and psychotherapist in the Bosnian capital, Sarajevo.
"We need to build it back up from the beginning, which is quite a difficult and arduous process."
Raicevic, in Montenegro, said the consequences "can be more serious than those of physical violence."
"In revenge pornography we have a continuity that is conditioned by the fact that the recordings permanently threaten the victims, that they will endanger their reputation, integrity, that they will have an effect on their future relationships at work, with their partner, family," she said.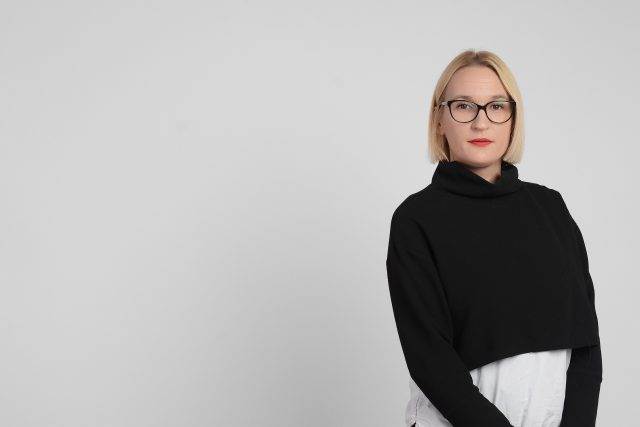 Irena Cvetkovik Photo: Zarko Culic
Feelings of guilt and isolation are commonplace, said Irena Cvetkovikj, executive director of Coalition Margins in North Macedonia, which works to promote the rights of marginalised communities, including women.
"Most women shared with us that they felt guilt about what happened," she told BIRN.
"Even more problematic was that many of them faced divorce when this happened… many had to cut off their social contacts and interactions for quite some time; some lost their jobs, and many were locked in their homes and did not go out for a year, not even for bread, milk and cigarettes, due to feelings of shame and humiliation. Secondary victimisation is being carried out by the institutions, but also by society itself."
But beyond legal holes that need plugging, civil society organisations dealing with victims say prejudice is endemic in public institutions in the Balkans.
"In the past it took us a long time to explain to our police and our prosecution that revenge pornography is a serious problem and that it puts women in a very difficult situation, that they are often extremely traumatised by what happens to them even though they have not experienced physical violence," said Raicevic.
"In the beginning, there were serious prejudices; once, for example, a woman submitted a report to the police and they asked her 'Why did you take the photo?' and 'Why did you let him film you like that?' In such cases, the police do not take any action because of these prejudices which lead them to believe that it is the victim's responsibility to deal with it."
The Judicial Council of Montenegro, which is responsible for the professional development of prosecution and court officials, told BIRN that no training has been provided that would address the specifics of revenge porn, but that it would propose such training for judges next year. Likewise, there has been no such training in the Bosnian judicial system.
In Serbia, such training does exist, but experts question the effectiveness. Public officials are a reflection of a society at large, said Kosana Beker, a lawyer with the FemPlatz citizens' association in Serbia.
"If revenge pornography is not high on the agenda and is not recognised enough in society, then it is not realistic to expect that employees in institutions will be particularly sensitised to these issues, that they will study on their own or use their own initiative," said Beker.
One answer would be to change the law, explicitly criminalising 'revenge porn' as a number of states, including Canada, Malta, the United Kingdom and Australia have already done.
"Institutions do not react when they do not recognise that a crime has occurred that can fit into our existing legal framework," said Raicevic.
Sanja Pavlovic of the Autonomous Women's Centre in Serbia said Serbian institutions were traditionally slow to adapt.
"A part of the institutions, in relation to certain topics, is still in the Middle Ages, especially when it comes to sexual violence," Pavlovic told BIRN. "Institutions need to keep up with times, to keep up with technology."
Croatia, one of only two of the seven states that emerged from the bloody breakup of federal Yugoslavia to have joined the European Union, is ahead of the rest.
A month after news of the Telegram groups broke, an association called B.a.B.e. gathered experts in the fields of law, psychology, sociology, information and communication technologies as well as representatives of the Croatian government, state bodies, judiciary, police and civil society to determine a common course of action to tackle revenge porn.
The meeting resulted in a proposal to amend the Criminal Code to include the offence of 'pornography without consent', introducing a possible prison sentence of one to three years for anyone convicted of taking and publishing sexually explicit photos or recordings of a person without their consent.
Parliament is expected to endorse changes to the Criminal Code following its summer recess.
"It is necessary to amend the legal framework so that there are no dilemmas about what revenge pornography really is," said Raicevic in Montenegro.
Macanovic agreed: "When talking to professionals, they say 'But it exists as the crime of unauthorised publication'. But the point is not whether it simply exists but whether it is prosecuted by the law and whether it can be improved, because it must be improved and harmonised with the world in which we live today and with what is happening to us."
A 'horrifying' glimpse inside
'Andrea', a student from Serbia, infiltrated the Telegram group EX YU Balkanska soba in early 2021. She spoke to BIRN – on condition her real name was not published – about the fear and paranoia that gripped her:
"I felt horrified and, above all, paranoid. I thought about how photographs of me were probably appearing in secret chats without my consent, where a horde of unknown men I wouldn't even want to say hello to write the biggest abominations about me, about my body…"
"As women, we are always aware that there are few places in which we are safe, and this was a clear demonstration that such a place probably does not exist anywhere. We can only be safe if we are not on social networks, we don't leave the house, we don't have partners and we have never taken any 'selfies' in our lives."
"And maybe even then we are not safe because we never know who can secretly take pictures of us. I was also horrified in the group by the thought that there were a bunch of women living their lives peacefully and completely unaware of what a group of men were saying about them, and that someone close to them shared photographs and videos only intended for him to see or that a trusted person had secretly filmed her."
"The only sign that something strange is happening is the sudden arrival of a bunch of friend requests on Facebook or requests for followers on her Instagram account."
'The victim is always to blame'
Until then, victims are left to build cases themselves, if they have the resources.
"The process is long and complicated, as it requires a private lawsuit that requires resources that most victims do not have – they do not know how to write a report themselves, they are not familiar with the procedures of filing it and hiring legal aid and a lawyer requires additional financial resources," said Milena Vasic of the Belgrade-based Lawyers' Committee for Human Rights, YUCOM.
Some turn to civil organisations, but their capacity to help is also limited.
In Montenegro, Raicevic said that in 2020 the Centre for Women's Rights where she works provided free legal aid to more women than the state did in three years.
"If this trend continues, we will be forced to limit the amount of free legal aid… at some point, so that the quality of services we provide does not decline," Raicevic told BIRN.
Valida Hromadzic, an associate of the Alternative Centre for Girls in Serbia and a longtime trainer and researcher in the field of women's safety on the Internet and gender-based violence, said civil society was doing "pioneering work", transferring knowledge learned from European and other organisations into education in the region.
"Because the point is not just to educate young girls and women, but to educate all citizens about this problem," she said.
Indeed, experts say much of the blame lies in a culture of violence that shifts responsibility from the perpetrator to the victim.
"We have a moment in which wider society is not saying 'Why are you doing this? Stop sharing other people's photos without consent,' but saying 'Why were they taking photos?', as if the victim is always to blame," said Saric of the E8 Centre in Serbia.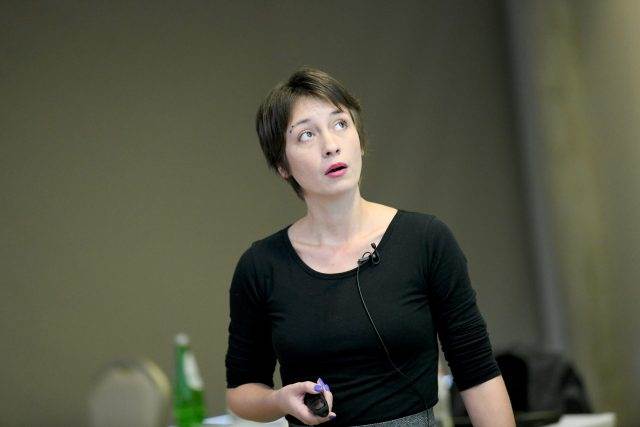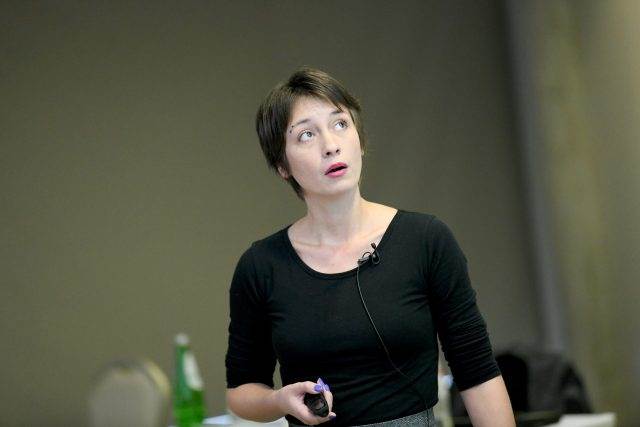 Sanja Pavlovic. Photo: ShockArt
The actions of young men in Telegram groups such as EX YU Balkanska soba "is explained by the misogynistic society in which we live and the fact that women are still perceived as objects, which is instilled in boys from an early age," said Pavlovic of the Autonomous Women's Centre in Serbia.
"That is why teenagers… are not aware that the girl is a person in her own right, but perceive her as a commodity that they can exchange, and in this case, it is her photos."
"Such attitudes, which dehumanize girls and women, are picked up by boys all around us – in formal education, through reading, by teachers who transmit their prejudices through the process of educating children, through popular culture, through art, through the media, on social networks, in video games."
Pavlovic said it was important that boys and young men receive education in order to help them resist peer pressure to participate in revenge porn. Some external sources provide workshops, she said, "but this is not a systemic solution."
According to research conducted by the Autonomous Women's Centre, almost one in 10 female high school students in Serbia have experienced someone publishing their personal photos or videos that she sent privately to another person. In a quarter of these cases, that person was their current or former partner.
"Not much is said about this, although it is their everyday life and something that teenagers do in their private time," said Pavlovic. "But there are not many adults, and especially not professionals, who talk to teenagers about how they spend their free time and what happens on the Internet, what it is okay to do and what is not."
"But when someone comes and raises these topics with them, they have a need to discuss these issues and are open to hearing arguments and learning what is okay and what is not okay."
Saric of E8 Centre said tens of thousands of young people were slipping through the net.
"When prevention through education does not happen at an early stage, we come to a point where they do not take into account that the photos they see published without someone's consent are actually of a real woman who will suffer real consequences, psychological, material, emotional," she said.
'Witch hunt'
Almost two decades since the headlines about Severina, the tone of reporting has changed little, whether the victim of revenge porn is a celebrity or a school teacher.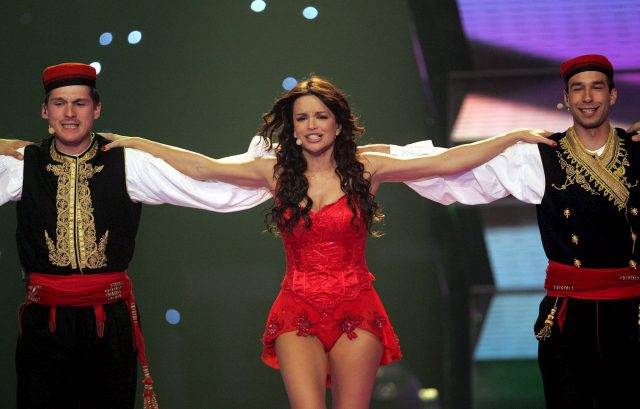 Severina from Croatia performs the song 'Moja stikla' during the dress rehearsal for the Eurovision Song Contest (ESC) 2006 finals at OAKA's Olympic Indoor Hall in Athens on Friday 19 May 2006. The ESC finals will take place on Saturday 20 May. EPA/ORESTIS PANAGIOTOU

"Revenge pornography is most often approached in a tabloid manner; it is approached from the point of view of entertainment and not from the point of view of violence," said Pavlovic.
Urosevic, of Journalists Against Violence, said few journalists think about the consequences, either of revenge porn or of how it is reported.
"For us, both in society and in the media, sex is still a taboo topic," she told BIRN. "So again and again we make the victim feel guilty for something she did not agree to, for which she is not guilty and finally for everything that awaits her in the process of rehabilitation and recovery after such cases become public."
"If the reporting is stereotypical, sensationalist, violating all ethical and professional codes of journalism, including crime scene photos or those that further traumatise the victims or reveal their identities, it is very likely that the next woman will not decide to seek help."
And the cost can be huge, said Cvetkovik of Coalition Margins.
"All of them continue to see psychiatrists, they are on pharmacotherapy, some of them are struggling with bulimia, some have constant nightmares," Cvetkovik said of some of the women she had helped.
"The way in which society reacts now will also affect all future victims; it can encourage them to report revenge pornography, provide help and support, and give them the assurance that there are people in society who are on their side, who understand them and who will provide them with support."
Natasa found support and understanding in short supply.
"The person who experienced this is sensitive, her life is falling apart, and I encountered only rudeness and condemnation from the authorities in Belgrade because I was older than my partner, because I am a mother and a teacher," she said.
Describing her ordeal as a "witch hunt", Natasa said that, in contrast, "The man who filmed me and published it experienced no consequences from the people around us."
Threatened with suspension from the school where she worked, Natasa said she "fought" for her job.
"I fought against the whole town; I fought, but I also got tired and moved to Belgrade."
She now commutes for four hours every day. "I can't live among evil people and in fear that someone will threaten me, knock on my door or put my child in an awkward situation," she said.
But she did not hide.
"I realised that no one would protect me, so I pulled myself together and talked openly about it, even with my students and colleagues at the school where I worked. I explained that they have mothers and sisters as well and that those women are someone's daughters."