Serbia Frees Bosnian Police Official After War Crimes Arrest
Belgrade Appeals Court ordered the release of Edin Vranj, a former senior Bosnian police official whose arrest in Serbia on war crimes charges sparked angry reactions from ministers in his home country.
This post is also available in: Bosnian (Bosnian)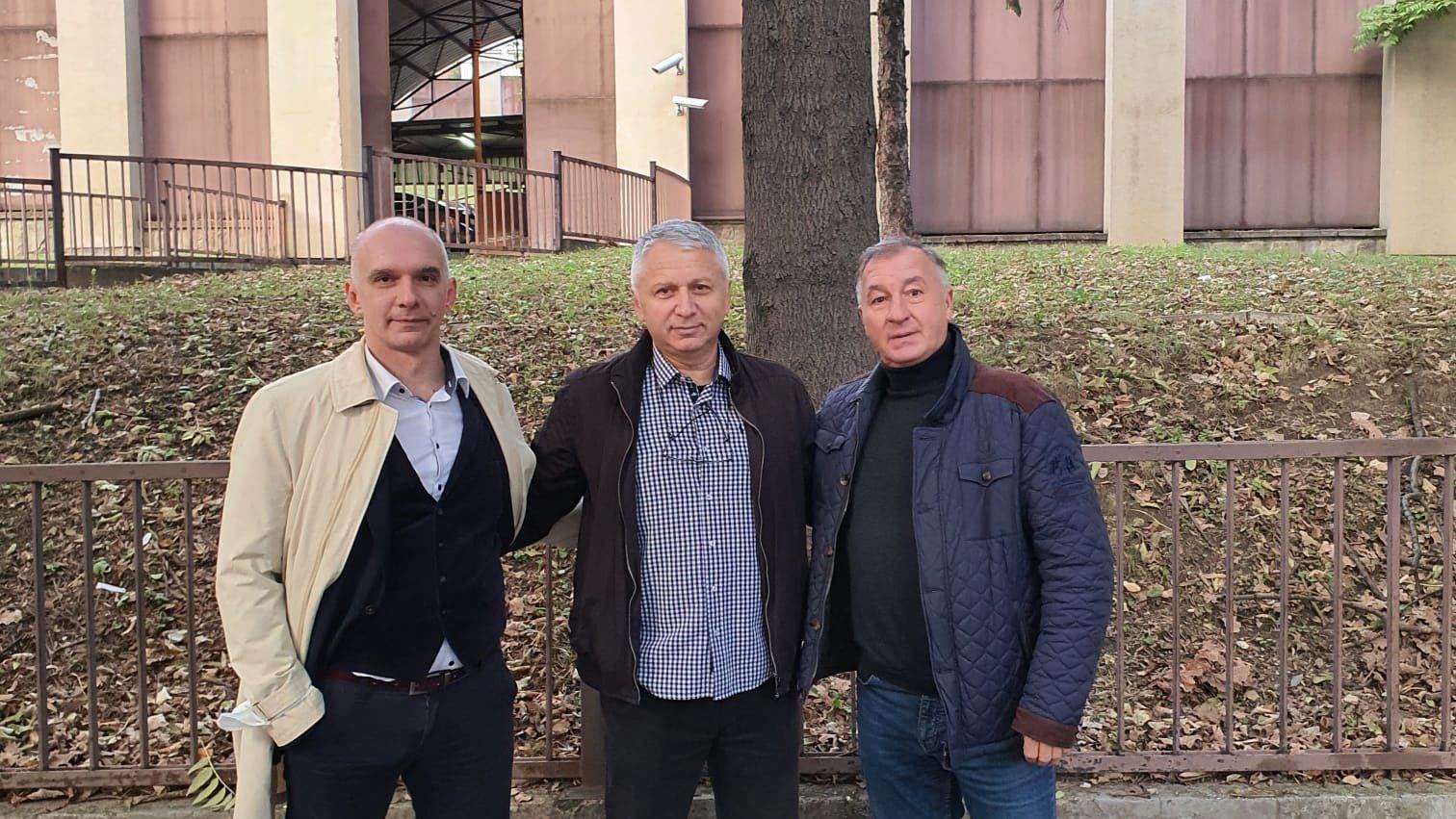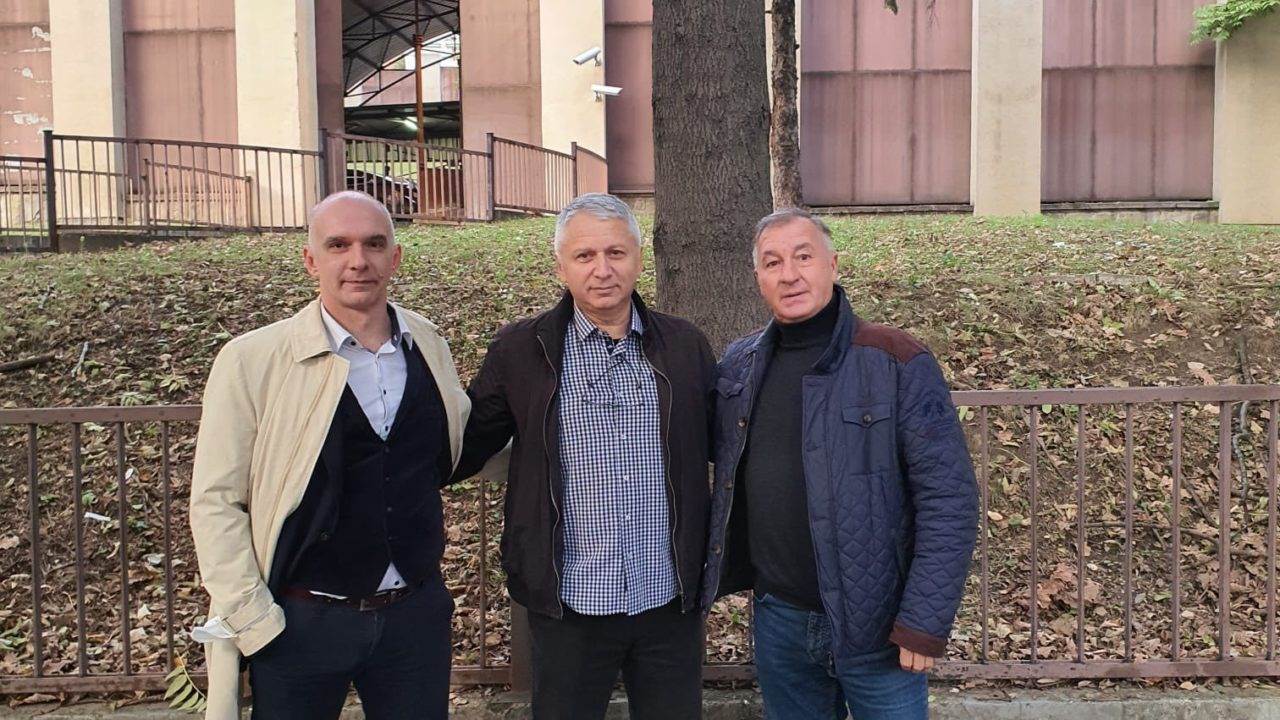 Edin Vranj (centre) in Belgrade after his release. Photo: Twitter/Bisera Turkovic.
Edin Vranj, a former senior Police Administration official in Bosnia and Herzegovina's Federation entity, was released from detention in Belgrade on Monday after the Belgrade Appeals Court terminated his custody remand, the Serbian War Crimes Prosecutor's Office told BIRN.
Bosnian Foreign Minister Bisera Turkovic said she welcomed the decision to free Vranj, who was indicted in Serbia for war crimes.
"The co-operation of the [Serbian] prosecution in the prosecution of war crimes is necessary for normalisation [of relations]," Turkovic wrote on Twitter.
She said she also expected "action in this direction" in the cases of two other Bosnians whose arrests by Serbia have caused controversy, Osman Osmanovic and Husein Mujanovic.
Last week the Serbian War Crimes Prosecutor's Office announced that it had proposed that Bosnia and Herzegovina take over the criminal proceedings against Vranj.
Vranj was arrested on September 13 at a border crossing between Serbia and Bosnia and Herzegovina, sparking furious reactions from politicians in his home country who claimed that Serbia has been targeting Bosniaks who fought against Bosnian Serb forces during the 1992-95 war.
He was formally indicted on October 13 for committing a war crime against prisoners of war during the Bosnian conflict in 1993 and 1994 in the municipality of Gorazde.
Vranj's arrest caused the Bosnian Foreign Ministry to issue a warning to Bosnian citizens who were "involved in the defence of Bosnia and Herzegovina in the period from 1992 to the end of 1995" not to travel to Serbia until further notice "due to the risk of arrests and trials in the Republic of Serbia on war crimes charges".
Two members of Bosnia's tripartite presidency, Sefik Dzaferovic and Zeljko Komsic, claimed that Serbia's "real goal is not prosecution of war crimes, but selective persecution with political motives".
After Mujanovic and Osmanovic, Vranj was the third citizen of Bosnia and Herzegovina to be arrested at a border crossing with Serbia in recent years over accusations of war crimes.