The Chinese manufacturer of a 'transport' ventilator bought by Bosnian officials to treat COVID-19 patients had said publicly, repeatedly, that its product was not for critically-ill patients, but the purchase went ahead anyway, BIRN BiH and Singapore-based The Initium can reveal.
This post is also available in: Bosnian
"You put a patient on it for a minute and you see that it is not right, the saturation starts to fall and the patient doesn't feel well," said hospital manager Velimir Valjan.
"Two minutes were enough for people handling them to say 'This is not safe to be used and we're not using this'."
Indeed, the manufacturer of the ACM812A knew they were no good for critically-ill patients. It had said so publicly, according to the findings of BIRN and Singapore-based The Initium.
Yet that did not stop authorities in Bosnia's Federation, one of two entities that make up the country, from spending roughly five million euros on 100 such ventilators, with Federation Prime Minister Fadil Novalic personally taking receipt of them at Sarajevo airport in April 2020, as the novel coronavirus was taking grip.
In December last year, Bosnia's state prosecution filed an indictment against Novalic and three others, accusing them of "obtaining unlawful material benefit" from the purchase of overpriced ventilators not suitable for the purpose stated by authorities to fight the COVID-19 pandemic.
BIRN Bosnia and Herzegovina, BIRN BiH, and The Initium can now reveal that the fact the ventilators were unsuitable was public information three weeks prior to their purchase by Novalic's government and nearly a month before he took delivery of them.
'Only basic breathing support'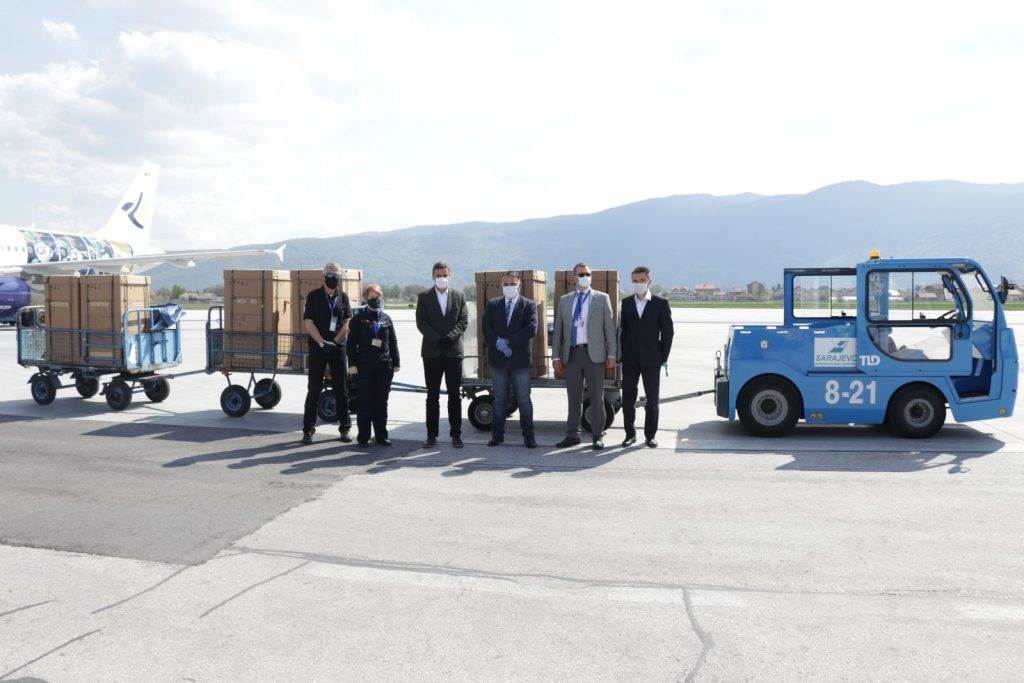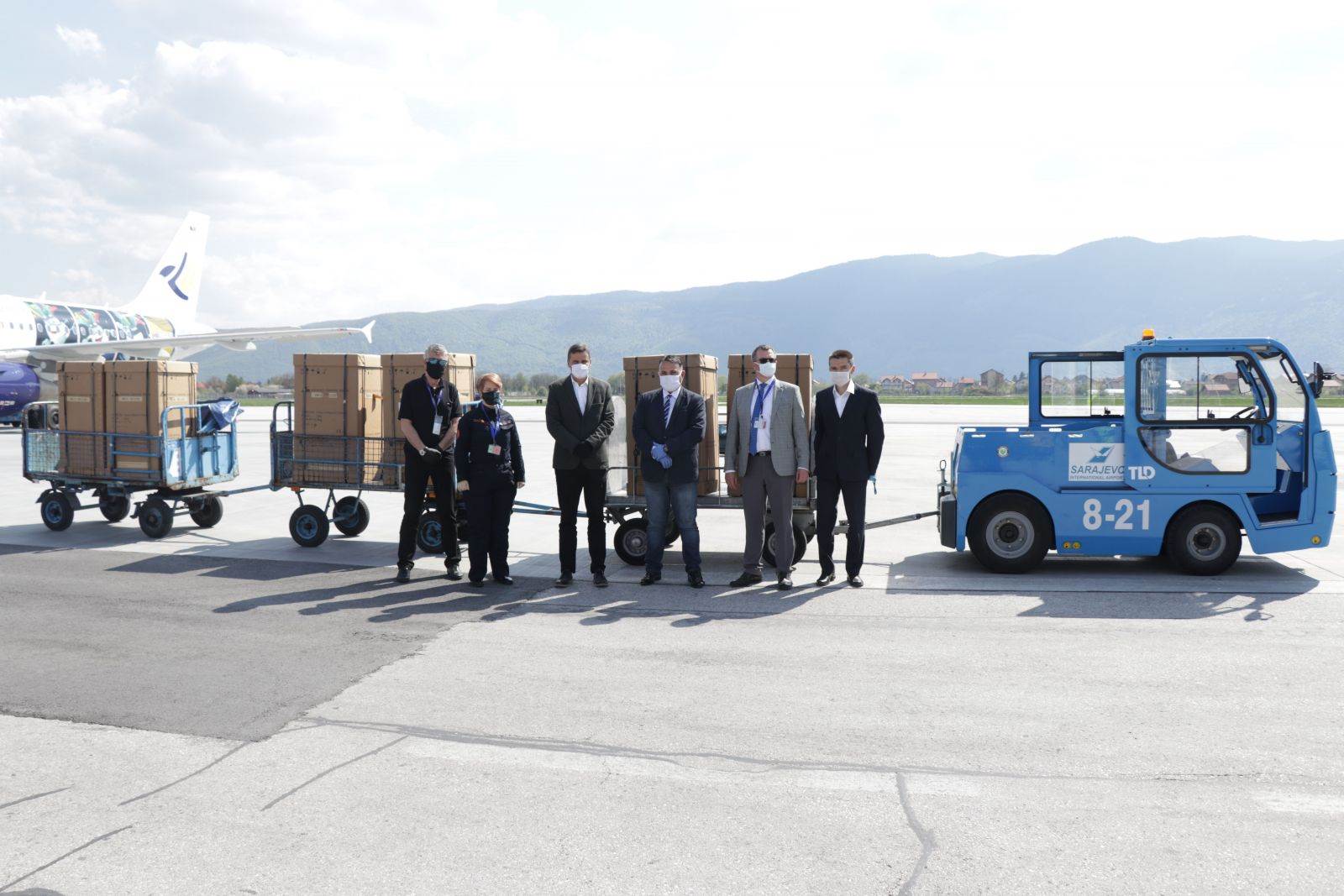 Ventilators upon arrival in Sarajevo Airport. Photo: Government of Federation of Bosnia and Herzegovina
An investigation in Bosnia and China show that the manufacturer, Beijing Aerospace Changfeng Co., in response to a surge in interest from buyers, published a series of public announcements in March and April 2020 specifying that the ACM812A ventilator had limited capabilities.
A statement published on the website of the Shanghai stock market on March 27, 2020 characterised the devices as "transport ventilators".
"The ACM812A model has only basic breathing support functions and is not yet able to support the more complex breathing support needs of critically-ill patients," it said, and repeated the warning on March 28, April 2, 3 and 8 but again only via the stock market.
Beijing Aerospace Changfeng Co. did not respond to a request for comment on this story. Nor did Shanghai Changqi, which was involved in the sale of the ventilators to the Bosnian firm Srebrena Malina.
Srebrena Malina owner Fikret Hodzic was indicted alongside Novalic, as were Fahrudin Solak, who has been suspended as director of the Federation Civil Protection Administration, FUZC, and Federation Finance Minister Jelka Milicevic,
Novalic, Solak, Hodzic and Srebrena Malina as a legal entity have been charged with, among other things, money laundering, abuse of office or authority and trading influence, while Milicevic is accused of misconduct.
In its public statements, Beijing Aerospace said that in 2019, so before the pandemic, it sold 201 ACM812A ventilators for a total of 3.25 million yuan, or roughly 435,000 euros. That's about 2,100 euros per ventilator.
A former employee of Beijing Aerospace, who spoke on condition of anonymity, said that in the years before the pandemic the regular price of the ACM812A was around 50,000 yuan, or about 6,600 euros.
The company's financial reports show a surge in sales over the first six months of 2020 – some 6,560 at a price of roughly 4,000 euros each.
Other contracts, however, indicate a number of different prices. In 2018, for example, a hospital in China's Hainan province paid 105,000 yuan per ventilator, or roughly 13,300 euros.
In mi-April 2020, Novalic's Federation government paid just over four million euros for a shipment of 100. That's roughly 37,000 euros each.
'Beware of the ventilators'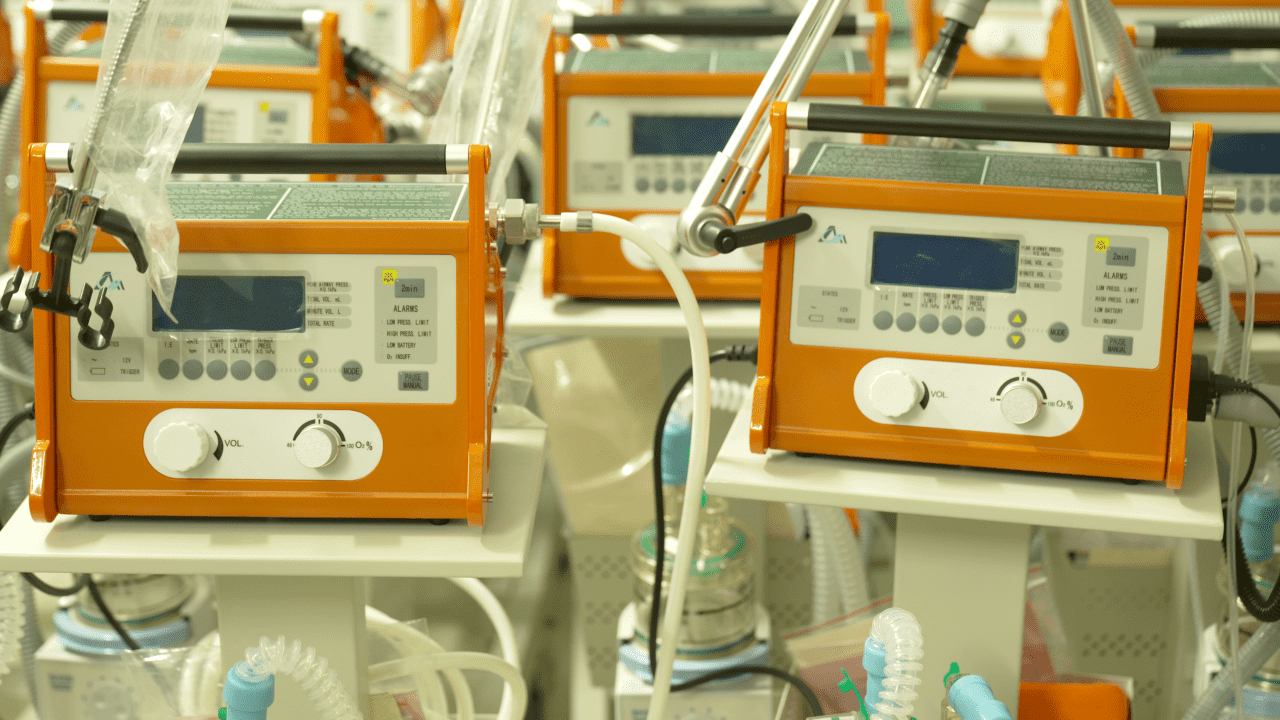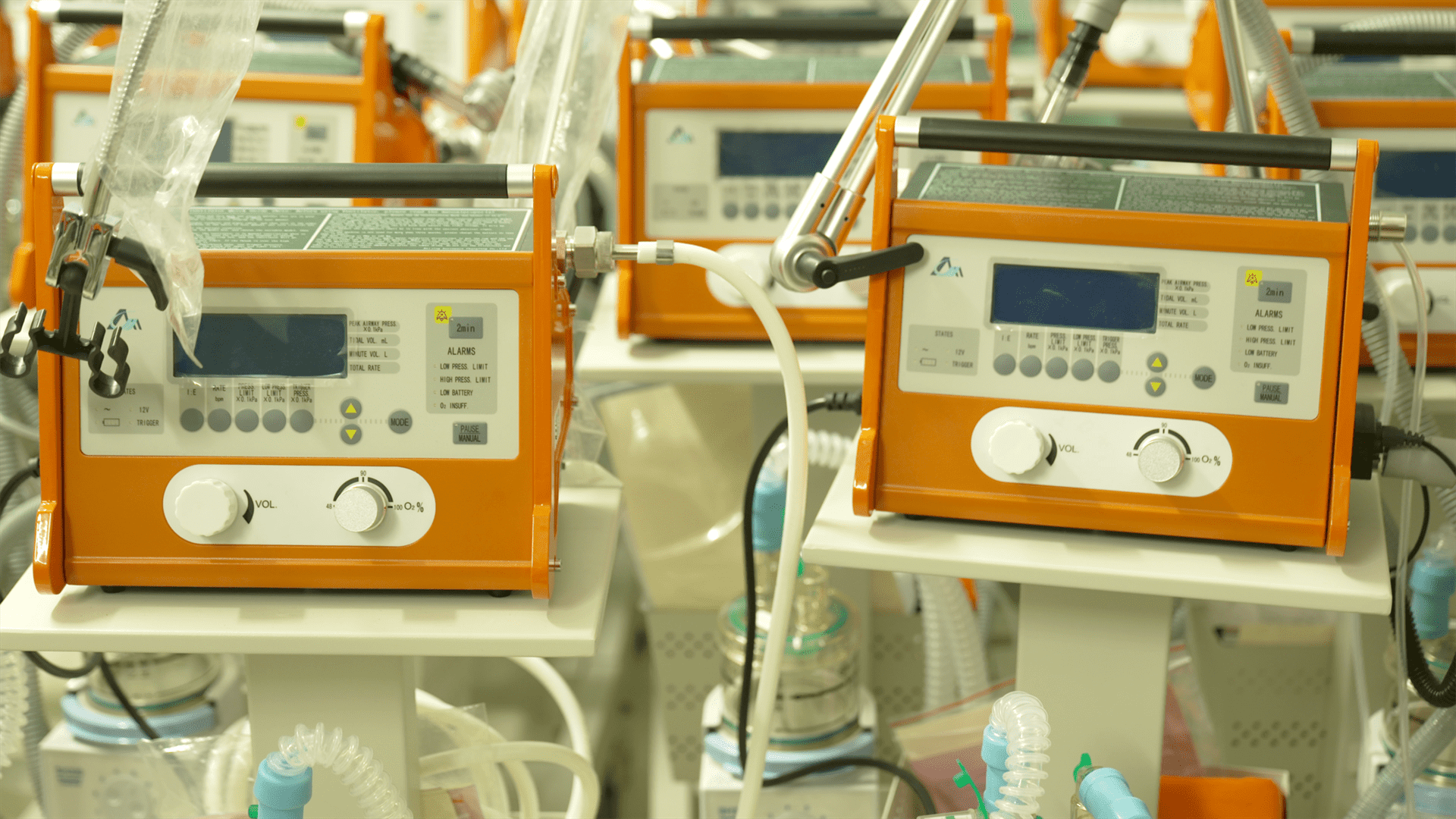 Ventilators in hospital in Bosnia. Photo: BIRN
The Dr. Fra Mato Nikolic hospital, in Nova Bila near Vitez, is not the only hospital unwilling to use the ventilators. They have not been used at the University Clinical Centre in Tuzla, either, according to hospital director Vahid Jusufovic.
But the Clinical Centre of the Sarajevo University said it had put its batch of ACM812A ventilators to use "within the framework of instructions provided by a representative of the manufacturer during the training."
In a response to BIRN BiH, signed by director Sebija Izetbegovic in April 2021, the hospital wrote: "We are using it for the purpose for which it was received as a donation from FUCZ, i.e. for treatment of COVID-19 patients in accordance with its performances and in the capacity that is possible."
The hospital said the device could be used on a patient for "between three and seven days" or, if operating on battery power only, for up to four hours. The FUCZ did not respond to a request for comment.
Among the evidence used in the trial of Novalic and his co-accused was a message sent on April
3, 2020 to a then senior aide of Novalic, Hasan Ganibegovic, by a man called Edvin Kucukovic.
"Beware of the ventilators available now," the message read. "They are not adequate for this type of treatment." Kucukovic asked that the warning by conveyed to Novalic.
A former employee of the manufacturer, who spoke on condition of anonymity, said the ACM812A is used in China in ambulances, when administering first aid or when moving patients within hospitals.
"This model does not contribute much to the fight against the pandemic," the former employee said.
Sarajevo-based DreMedical, which is listed as the servicing company on the ventilators seen in several hospitals visited by BIRN BiH reporters, did not respond to written questions concerning documentation specifying the purpose of the ventilators.
Belgrade-based Professional Medic, the parent company of DreMedical, also did not respond to a request for comment.
Verlab, the Bosnian company which verified that the ventilators were in line with local regulations, said it issued certificates of verification that the devices could be used "in accordance with the manufacturer's recommendations."
"In no way can Verlab suggest to doctors in what situations they should use any medical devices, including this one," Verlab told BIRN BiH. "Servicing and installation of the devices, as well as training of users, is done exclusively by the authorised servicing company, not Verlab," it added.
"Verlab has no communication with this or any other manufacturer, nor do we have the need for that. Communication with the manufacturer should be done exclusively by their authorised representative/servicing company. That is why they exist."
To add to the confusion, in June 2020, amid critical reports in the Bosnian media, the Chinese government, which is a co-owner of Beijing Aerospace, published on the ministry of commerce website a translation of two newspaper articles published in Bosnia and which cited a Croatian anesthesiologist as describing the ACM812A as "efficient in treating patients with the new coronary pneumonia."
The Chinese embassy in Sarajevo did not respond to a request for comment.
'Gathering dust'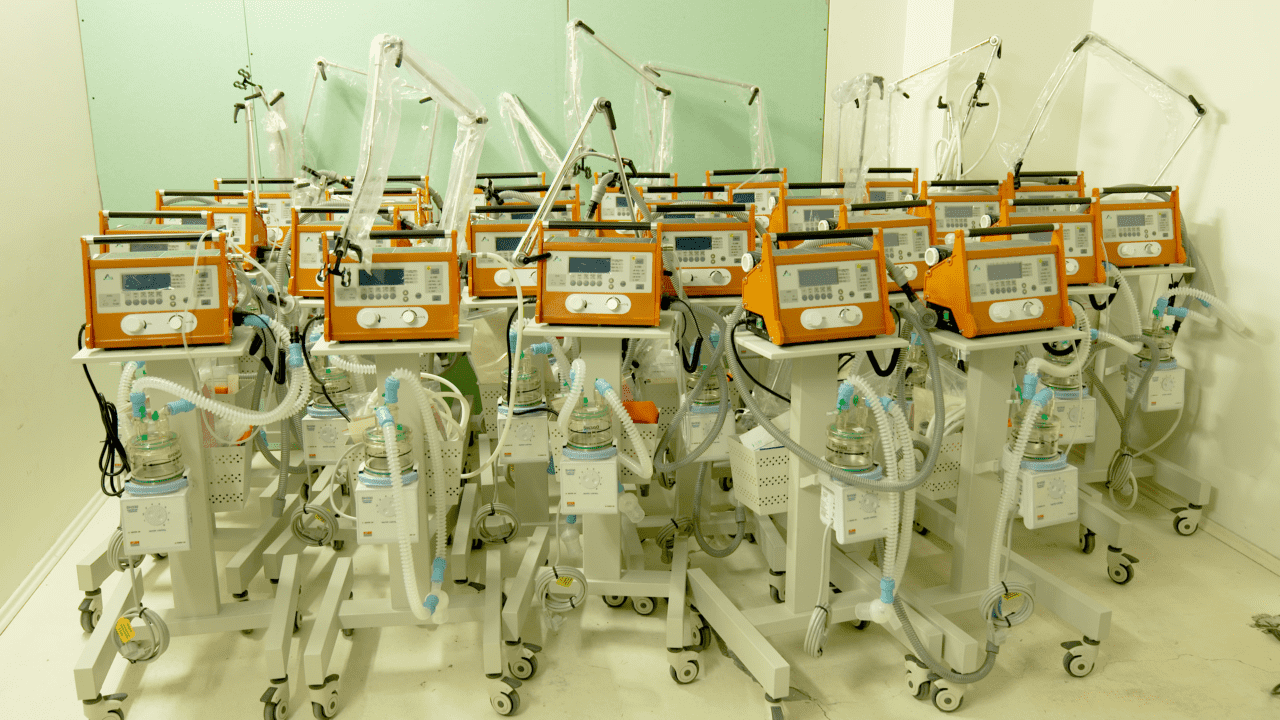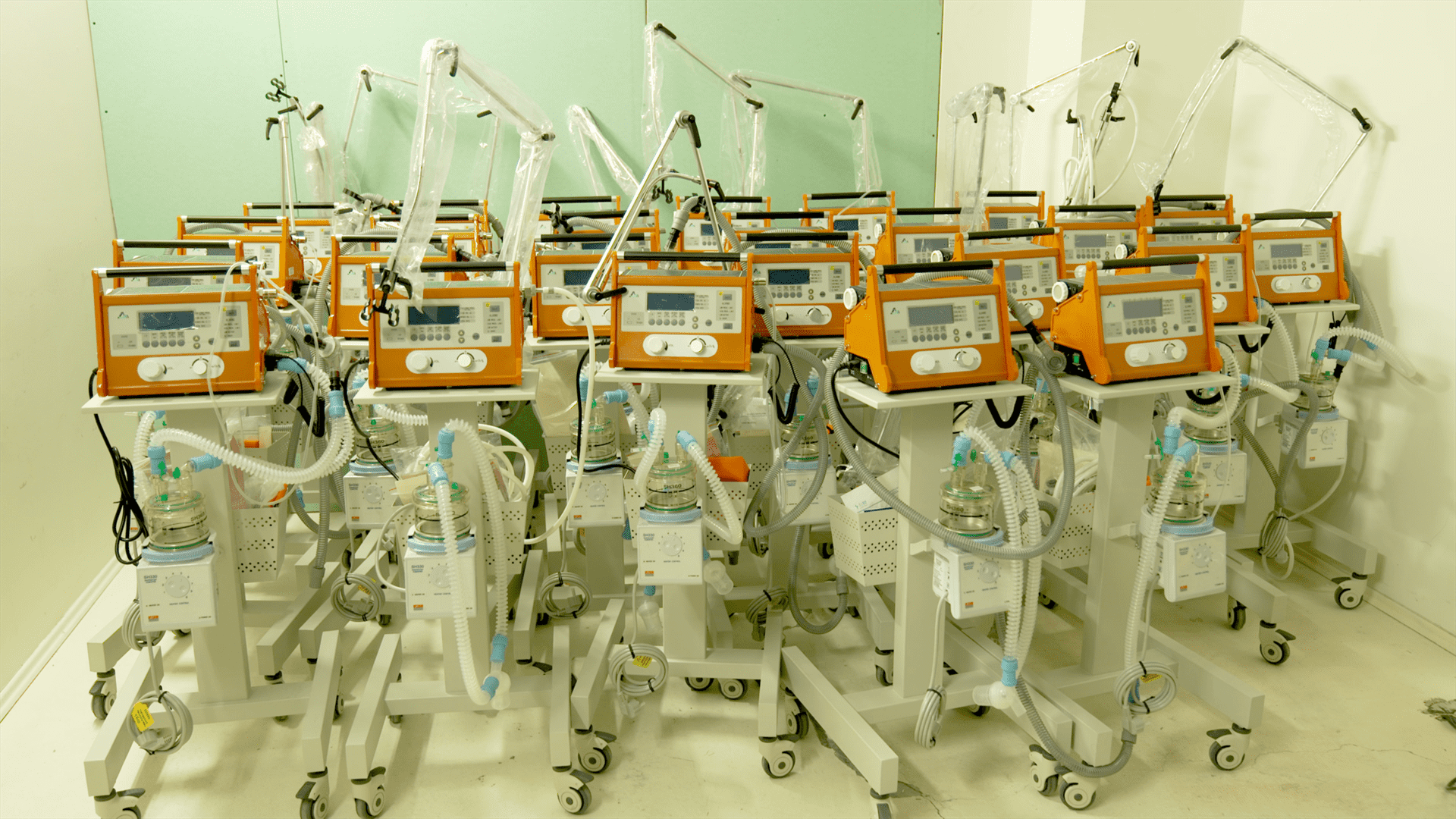 Ventilators in hospital in Bosnia. Photo: BIRN
The indictment against Novalic and his co-accused also mentions a company called BTL Medical Montenegro.
Prosecutors say that after receiving the money for the ventilators from the authorities, Hodzic of Srebrena Malina contacted BTL, which offered to supply them.
According to data obtained from the Central Register of Business Entities in Montenegro on September 31 this year, BTL had been frozen over, media reports said, a court claim filed by Belgrade-based Sinofarm and accusing the company of failing to deliver in April 2020 200 ACM812A ventilators for five million euros and 200 Shangrila 510S ventilators worth 3.9 million euros.
BTL could not be reached for comment.
At the Dr. Fra Mato Nikolic hospital, the documents that came with the ventilators do not specify their precise purpose. Nor do those received by the Tuzla hospital. None of the health bodies or government institutions contacted by BIRN BiH was able to provide documents elaborating in which circumstances such ventilators should be used.
Those sent to the Dr. Fra Mato Nikolic hospital are now gathering dust in a storage room.
"If someone thinks they know how to use them, we are ready to give these devices to another institution with the consent of FUCZ," said Valjan, the hospital manager.
This report was compiled in collaboration with The Initium, an independent Singapore-based outlet publishing in Chinese. The Initium Brussels correspondent Ning Hui has contributed to this research.