Croatian Police Probe Serb Mayor for Calling Operation Storm a 'Crime'
Police said they are investigating after a Facebook post by the Serb mayor of Croatia's Borovo municipality described the Croatian Army's 1995 Operation Storm, which defeated rebel Serb forces and sparked a refugee exodus, as a crime.
This post is also available in: Bosnian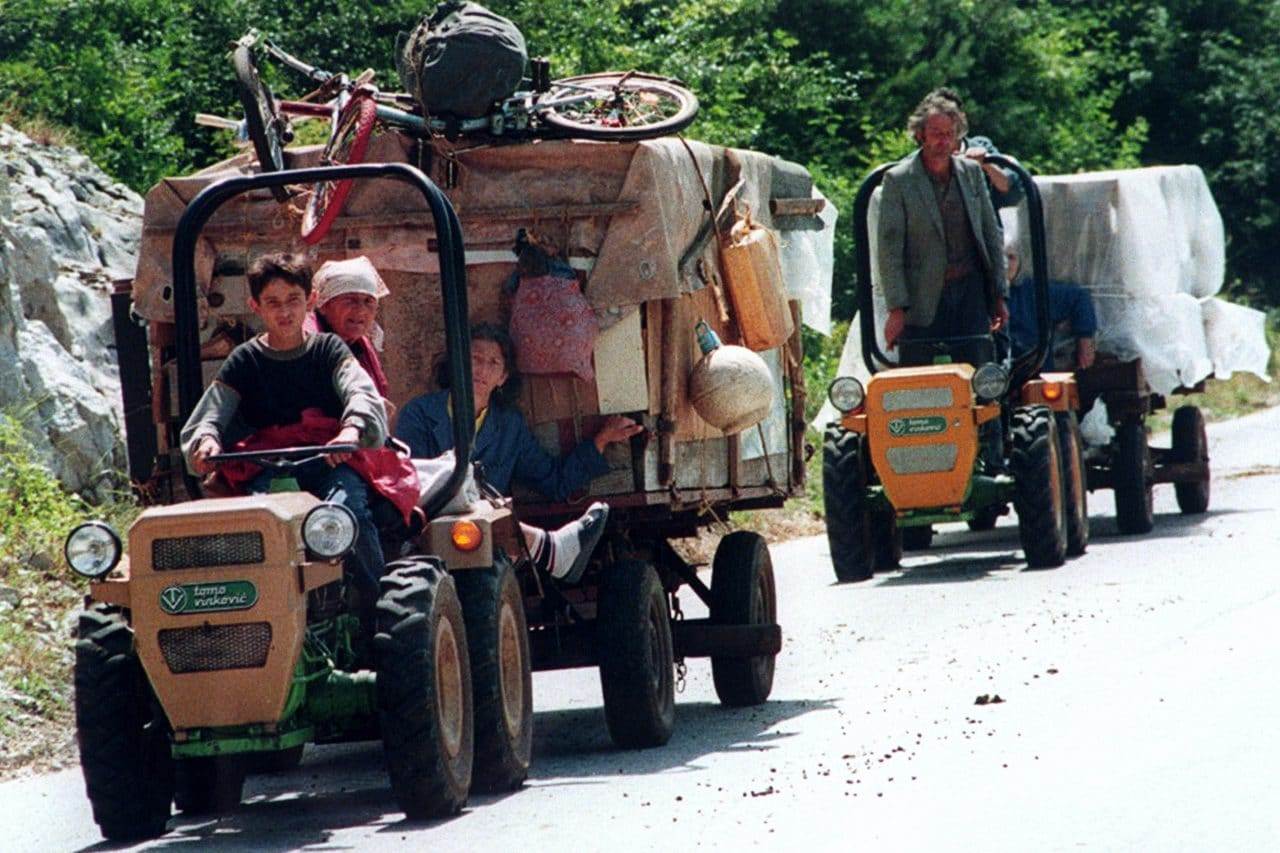 Croatian Serb refugees from Knin fleeing to Banja Luka in Bosnia in August 1995. Photo: EPA/SASA STANKOVIC.
Media reported on Tuesday that the mayor of the Borovo municipality in eastern Croatia, Zoran Bacanovic, is under police investigation over his recent Facebook post about Operation Storm.
Bacanovic, a member of the Independent Democratic Serbian Party, SDSS party, which represents Croatia's Serb minority, posted a photomontage with a picture of a column of Croatian Serb refugees fleeing the country after the operation and a picture of a crowd holding a banner with the message: "Storm – a crime that is still ongoing."
"The Vukovar-Srijem Police Department is aware of the message and we immediately started conducting a criminal investigation, in coordination with the relevant state attorney's office, to determine whether there were elements of a crime or misdemeanour," police told Croatian media on Tuesday.
The message was posted last week, when Croats celebrated the anniversary of their army's victory over rebel Serbs in Operation Storm in August 1995, while Serbs commemorated their dead and remembered those who had to leave their homes.
According to media reports, the post has since been removed from Bacanovic's Facebook account.
Croatian Prime Minister Andrej Plenkovic, whose Croatian Democratic Union, HDZ, rules the country in a coalition with ethnic minority representatives, including the SDSS, condemned Bacanovic's post, saying it was "unacceptable" and "inappropriate".
"I can't understand at all how it is possible to put something like that on Facebook if you are the mayor of a municipality in the Republic of Croatia," Plenkovic said, adding that he would discuss it with SDSS members.
Operation Storm saw Croatian forces oust the rebel Serbs' self-proclaimed statelet, the Republic of Serbian Krajina, and is celebrated in Croatia each year on August 5 as a triumph that ensured the country's existence as an independent state.
However, in a series of attacks during and after the operation, over 600 mostly elderly Serb civilians were killed, according to Croatian Helsinki Committee. Around 200,000 Serb refugees left the territory liberated in August 1995.
Bacanovic and other SDSS members have not commented on the incident so far.
Hrvoje Zekanovic, a right-wing MP from the Croatian Sovereigntists party, welcomed the police investigation.
"I hope that it will not just be a courteous visit by the Croatian police to the mayor of Borovo," Zekanovic wrote on Facebook.