Croatia Upholds Soldier's Conviction for Killing Serb Family in 1995
The Supreme Court upheld a verdict sentencing a former Croatian soldier to ten years in prison for killing three Serb civilians, all members of the same family, after the Croatian Army's Operation Storm in 1995.
This post is also available in: Bosnian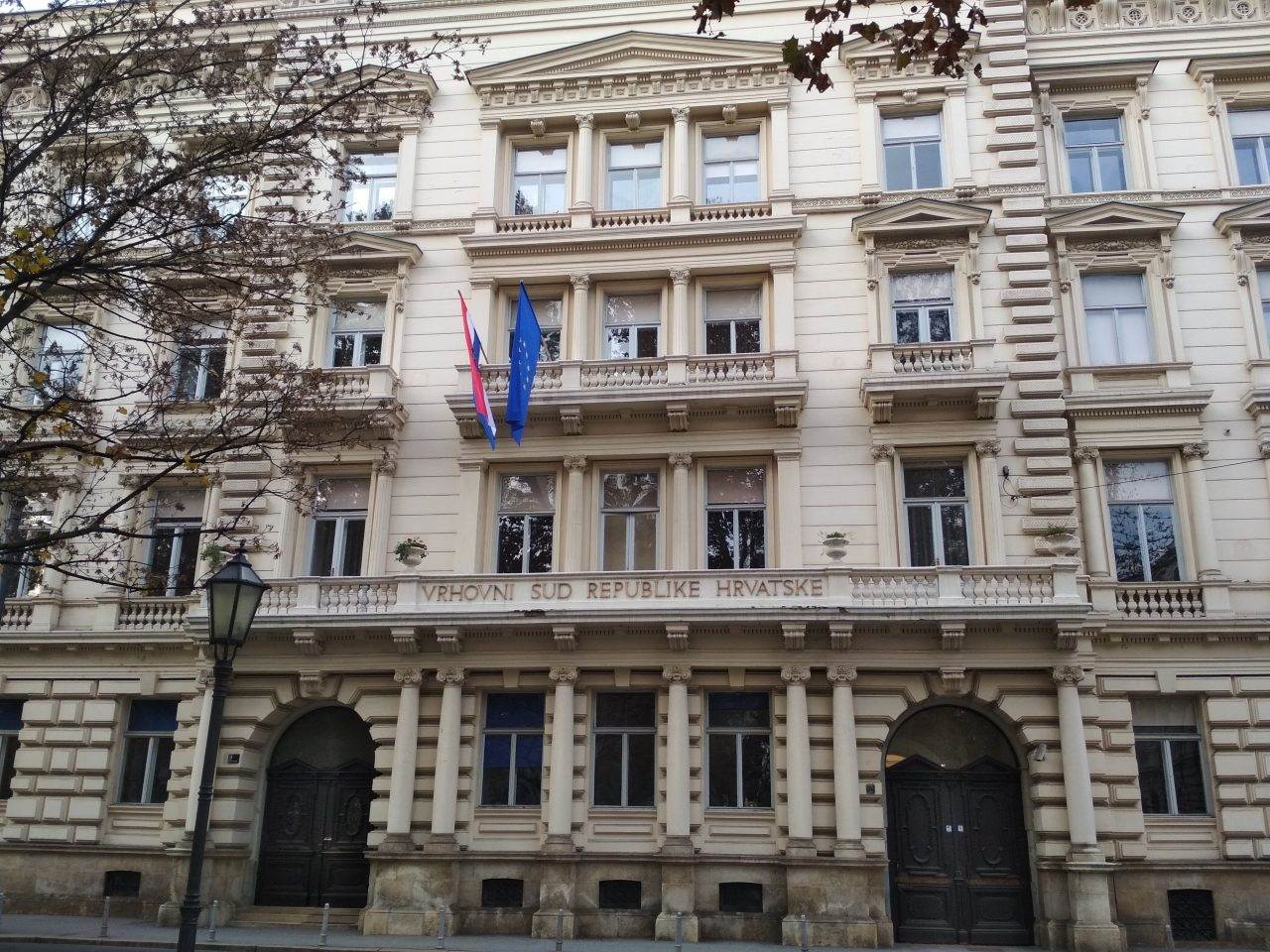 The Croatian Supreme Court. Photo: BIRN.
The Croatian Supreme Court announced on Tuesday that it has confirmed the verdict sentencing former Croatian Army soldier Rajko Krickovic to ten years in prison for committing war crimes against Serb civilians in August 1995, just after the Croatian Army's Operation Storm retook territory held by rebel Croatian Serbs.
Ex-soldier Krickovic was accused of killing three members of the Sovilj family – 43-year-old Radomir, his 45-year-old sister Mira and their 73-year-old mother Mara Sovilj – in the village of Kijani near Gracac in the central Lika region after Operation Storm.
"He shot the man [Radomir Sovilj] in the back and head as he [tried to] flee to a nearby forest. He killed the woman [Mira Sovilj] on the terrace in front of the house," the court said.
The mother was burned alive together with the house and cattle, as she was "locked in the ground floor of the house".
The court stated that Krickovic had previously earlier in the village and that he knew the victims personally.
In a statement explaining the verdict, which was handed down in March, the court said that it "considers that a prison sentence of ten years will fulfil the purpose of sentencing".
It stated that the lower court correctly assessed as an aggravating circumstance the fact that soldier killed three people that he knew.
"These people did not in any way endanger military operations or the security of the members of the army to which the accused belonged," the court said. Another aggravating circumstance was that the third victim was burned alive in the house, it added.
Krickovic's previous lack of convictions and deteriorating health were taken into account as mitigating circumstances, but his participation in the war was not, "because the accused committed a war crime as a participant in the Homeland War".
During Operation Storm, Croatian forces took back a large part of the country's territory that had been under the control of rebel Croatian Serbs since 1991.
According to the Croatian Helsinki Committee, the operation resulted in the killing of over 600 mostly elderly civilians and the expulsion of more than 200,000 Serbs.