Facebook Removes Video Glorifying 'Legend' Ratko Mladic
Facebook removed a video posted by the Bosnian Serb ruling party that praised Ratko Mladic after his conviction for genocide and other wartime crimes, and warned that the party could face a ban if it continues to spread ethnic hatred.
This post is also available in: Bosnian (Bosnian)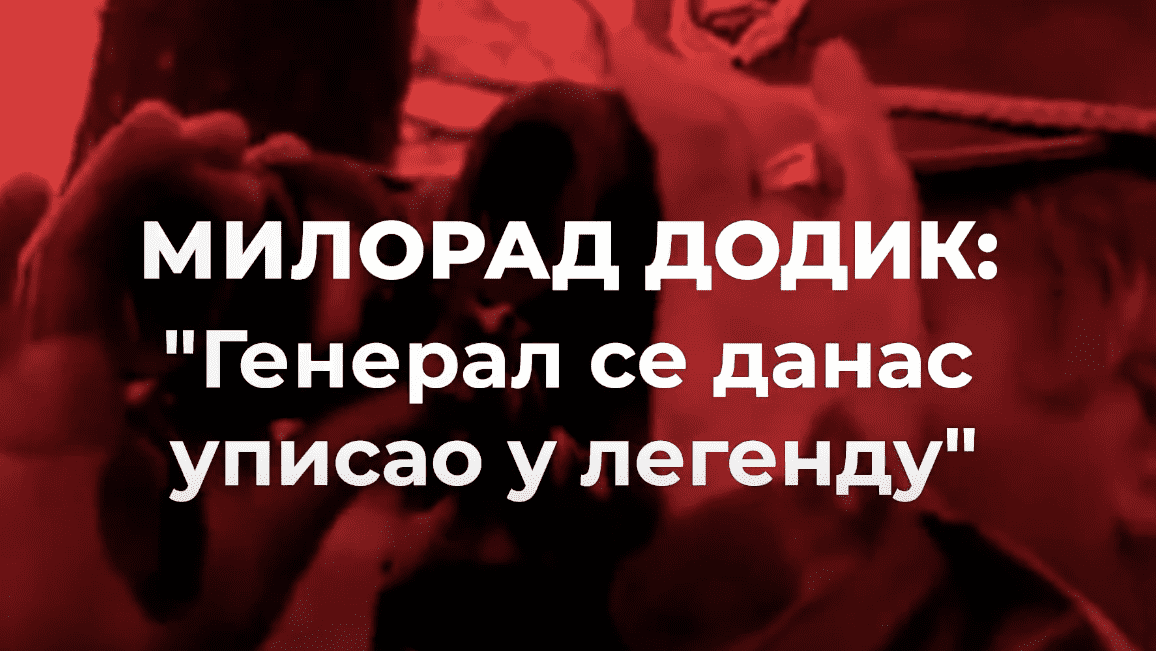 Foto: Screenshot, Youtube
Facebook has taken down a video about former Bosnian Serb military chief Ratko Mladic entitled 'The General Has Become a Legend Today', which was posted on the official page of the ruling party in Bosnia's Serb-dominated Republika Srpska entity, the Alliance of Independent Social Democrats, SNSD.
The video had a voiceover praising Mladic by SNSD leader Milorad Dodik, who is also the Serb member of Bosnia and Herzegovina's tripartite presidency.
The voiceover said that by convicting Mladic of genocide and other wartime crimes earlier this month, the UN court in The Hague "sent the general directly into legend".
It claimed that without Mladic's wartime leadership of the Bosnian Serb Army, "the Serb people…would have experienced much greater suffering".
A spokesperson for Facebook told BIRN that the social network must not be used as a platform for hate, and that groups defined as dangerous can be permanently banned.
"We ban organizations and individuals who spread hate and organise violence against people based on their race, religion, nationality, ethnic affiliation, gender and sexual orientation and remove the content praising or supporting those organizations and individuals," said spokesperson Magdalena Szulc.
The SNSD condemned the removal of the Mladic video as an attack on free speech.
It said that people were now being forced to disguise what they are saying when they discuss certain topics on social media "or avoid speaking about them directly".
The SNSD video that was removed from Facebook was still available on YouTube on Thursday morning. YouTube has not yet responded to BIRN's query about it.
Ratko Mladic was convicted on June 8 of the genocide of Bosniaks from Srebrenica, the persecution of Bosniaks and Croats across the country during the war, terrorising the population of Sarajevo with a campaign of shelling and sniping during the siege of the city, and taking UN peacekeepers hostage.
He was sentenced to life imprisonment. The verdict was final and cannot be appealed.
In the wake of the verdict, pro-government tabloids in Serbia also condemned what they claimed was an unjust conviction, while some Serbian politicians alleged that the UN court was biased against Serbs.