Serbia Tries Bosnian Serb for Murdering Married Couple
Danko Vladicic is accused of committing a war crime by killing two Bosniak neighbours, a husband and wife who were both civilians, in the village of Brod na Drini near Foca in August 1992.
This post is also available in: Bosnian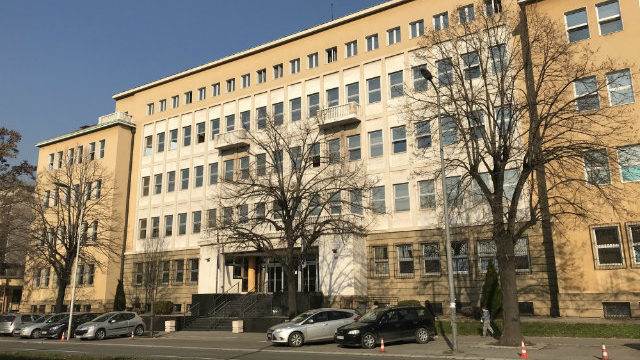 The trial of Danko Vladicic, a Bosnian Serb who is accused of the murders of Bosniak civilians Ramo and Tima Vranjaca at their home near Foca on August 18, 1992, opened at Belgrade Higher Court on Thursday.
According to the indictment, which was read out at the hearing, Vladicic entered the Vranjaca family's apartment in Brod na Drini, near Foca, "armed with a military rifle and with black cream smeared on his face" and shot the married couple dead. Their bodies have never been found.
Vladicic denied the accusations.
"I was not there and I don't know what this is about," he told the court.
The indictment did not specify if he was member of any police or military unit, and Vladicic said he was not involved in any armed groups during the war.
He said he knew the Vranjaca family, that he was very close to their son Sefik and that "Tima was like a mother to me".
He claimed that everyone in his neighbourhood got along well, even when the war broke out.
"[There were] no tensions, some Muslims left [Brod na Drini], and we hung out with those who stayed," he said.
However, Remzija Zdraljevic, one of Ramo and Tima Vranjaca's daughters, described the atmosphere differently.
"My parents were the only Muslims left in Brod," Zdraljevic told the court.
She said she was living in Montenegro when she heard that her parents might not be safe in Brod na Drini any more.
"Indirectly, I was told to take my parents away because they would be killed, but my father was ill and weak [to move], and they thought that no one would touch them because they did not harm anyone," Zdraljevic said.
During the investigation in 2014, Zdraljevic said that Vladicic was "problematic", that "everyone was afraid of him" and that he was "prone to committing crimes".
"It's that in general, he liked to fight, there were petty thefts, scams – I didn't see that, but those are the comments that he attracted," she told the court.
She also said she had heard various stories about what happened to her parents, and that according, one of them Vladicic and their other neighbour, Miodrag Djaic, alias 'Puso', committed the crime, and that Djajic later committed suicide because he "could not cope with it".
Asked if she wants compensations from Vladicic, Zdraljevic said she is only asking for information about what happened to her parents.
"I only want to find out from Danko where they are, to bury them with dignity… To tell me where they are buried, because as far as I hear, they have not even been buried, but thrown in s dump, and no one deserves that," she said.
District Public Prosecutor's Office in Trebinje in Bosnia indicted Vladicic for the crime in February 2019 and the Serbian Prosecutor's Office for War Crimes then took over the case and indicted him in February 2021.
The trial continues in September.