Croatian President Returns Honours to War Crime Defendant
Croatian President Zoran Milanovic defended his decision to return war honours to former general Branimir Glavas, who is being retried for alleged crimes against Serb civilians in the city of Osijek in 1991.
This post is also available in: Bosnian (Bosnian)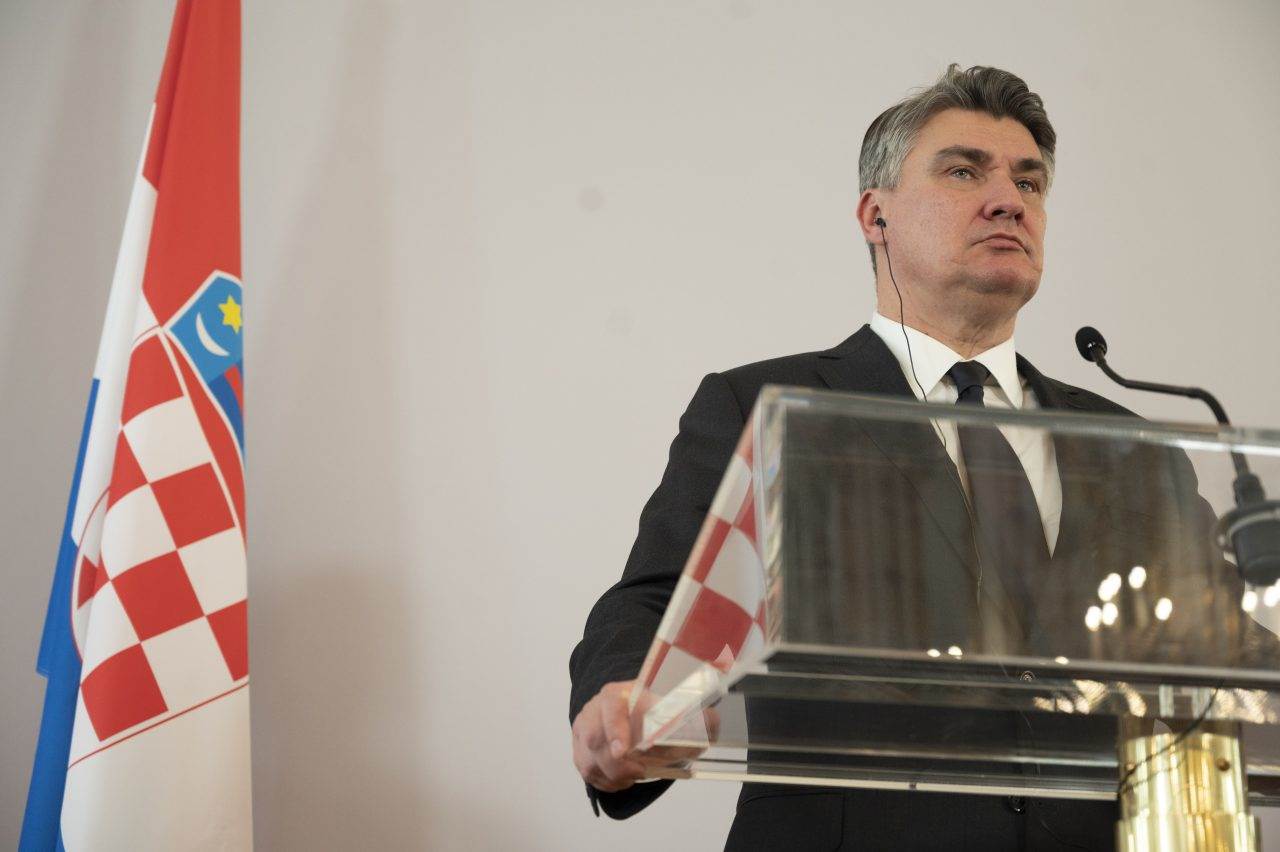 Croatian President Zoran Milanovic. Photo: EPA-EFE/DANIEL NOVOTNY.
Zoran Milanovic said on Monday that his decision to return state honours to Branimir Glavas was legally sound, even though he is on trial for alleged war crimes.
"Glavas asked for this, he sent a request, because he has been formally unconvinced for five years. If he had not asked me, I wouldn't have interfered," Milanovic told media.
"If he is convicted again, I will continue what [former President Ivo] Josipovic started," he said.
Glavas was stripped of his war honours and rank of general by Josipovic, after being sentenced by the country's Supreme Court in 2010. But since then his conviction has been quashed and a retrial has begun.
Wartime Croatian Army general Glavas, who is also a former MP, told N1 television on Saturday that he was not surprised by Milanovic's decision.
"It is a constitutional and legal decision, based on a series of laws, and the president was only the executor. There is no dilemma or unknowns about that legal decision," Glavas said.
But Zagreb-based rights organisation Documenta – Centre for Dealing with the Past described the decision as "neither appropriate nor ethically acceptable".
"Although it is legal, the decision is not appropriate because the facts about the crimes committed have been established by the court beyond a reasonable doubt," Documenta said on Saturday.
Glavas's first trial started in 2007 and encompassed two cases, codenamed 'Garage' and 'Sellotape'.
The 'Garage' case focused on a man who was forced to drink car battery acid in a garage in Osijek in August 1991. When he ran out of the garage in pain, he was shot by a member of the 1st Battalion of Osijek Defenders, which was commanded by Glavas.
The man died from the consequences of the poisoning. Glavas then allegedly ordered that a second prisoner should be executed.
In the 'Sellotape' case, Glavas's unit arrested six civilians in November and December 1991 in Osijek and then tortured them in a basement in the city. They were then brought to the Drava riverbank, where the unit's members executed them, with their hands tied behind their backs with sellotape.
Glavas was first found guilty in 2009 and sentenced to ten years in prison. But on the day his verdict was read out at Zagreb County Court, he fled to neighbouring Bosnia and Herzegovina.
After the Croatian Supreme Court confirmed the verdict but lowered the sentence to eight years, the Bosnian state court sent him to prison
In 2016, the Croatian Supreme Court quashed Glavas's first-degree verdict and he was released from jail. In 2018, his retrial was separated from the case against his subordinates.
The Supreme Court then annulled that decision, paving the way for his retrial yet again, now alongside his subordinates. Glavas pleaded not guilty at the opening of his latest retrial.
Documenta expressed concern about the "inefficiency of the judiciary", as the most recent hearing in Glavas's retrial was held in March 2020.