Bosnia Identifies Three More Srebrenica Victims from Mass Graves
Three more victims of the 1995 Srebrenica genocide whose remains were discovered in mass graves have been officially identified, including a boy who was 16 when he was killed.
This post is also available in: Bosnian (Bosnian)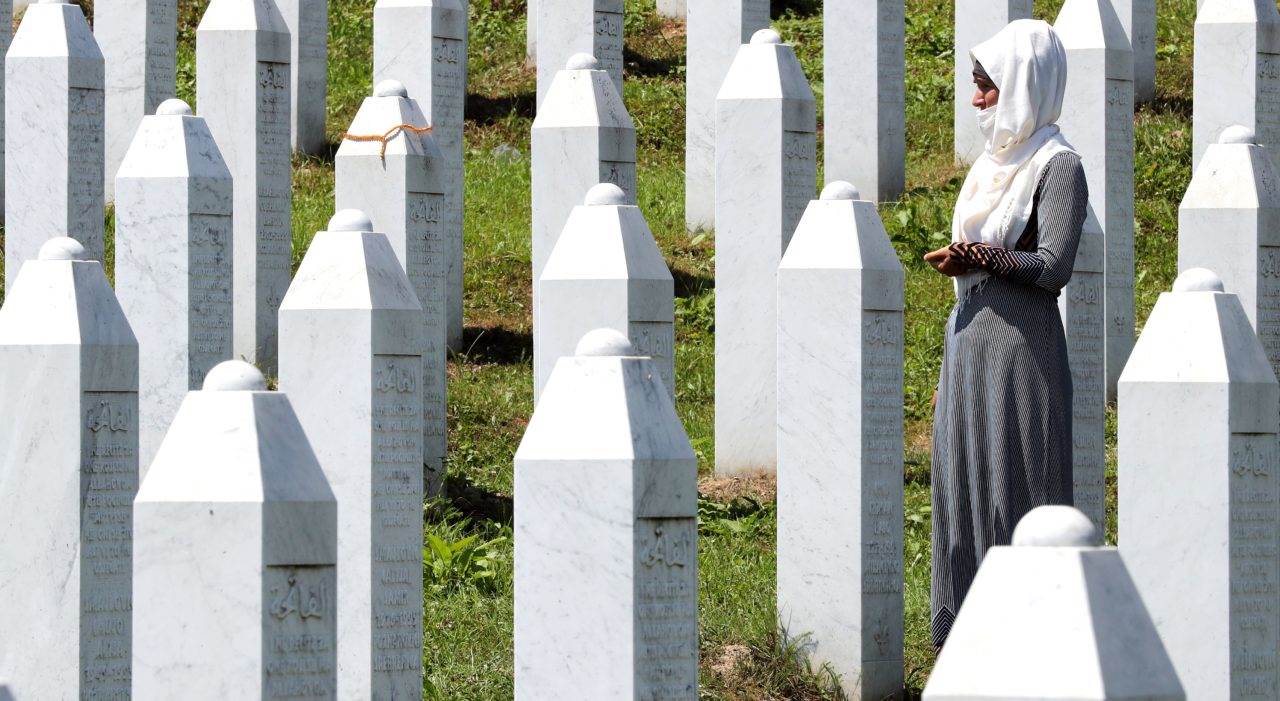 Srebrenica–Potočari Memorial and Cemetery for the Victims of the 1995 Genocide Photo: EPA-EFE/FEHIM DEMIR
The Bosnian Missing Persons Institute said that the three victims of the Srebrenica massacres who have been identified will be buried at a collective funeral ceremony alongside 13 others at the Srebrenica Memorial Centre in July this year.
Zaim Hasanovic's remains were excavated from a mass grave in Liplje, near Zvornik, where parts of Asim Nukic's remains were also found.
The remains of Azmir Osmanovic, who was 16 at the time of his death, were discovered at Poljanci near Srebrenica.
Collective funerals are held every year on the anniversary of the genocide in July 1995, when Bosnian Serb forces killed more than 7,000 Bosniak men and boys from Srebrenica.
"The oldest victim to be buried this year is a 56-year old man, while two minors will also be buried this year. The youngest person to be buried was only 16 when he was killed," said Missing Persons Institute spokesperson Emza Fazlic.
Fazlic said that the remains of 37 more victims, who have been identified via a DNA analysis and by their families, are being kept in the Podrinje Identification Centre in Tuzla, but their families have not yet consented to their burial because so few of their bones have been found so far.
"We also have 92 more victims for whom we have DNA findings about their identities, but their families have still not proceeded to officially identify them," she added.