Radovan Karadzic Contests 'Death Sentence' Transfer to British Jail
The former Bosnian Serb political leader's lawyers objected to the UN court's decision to send him to Britain to serve his life sentence, claiming that he could be killed by Muslim extremists seeking revenge for his wartime crimes.
This post is also available in: Bosnian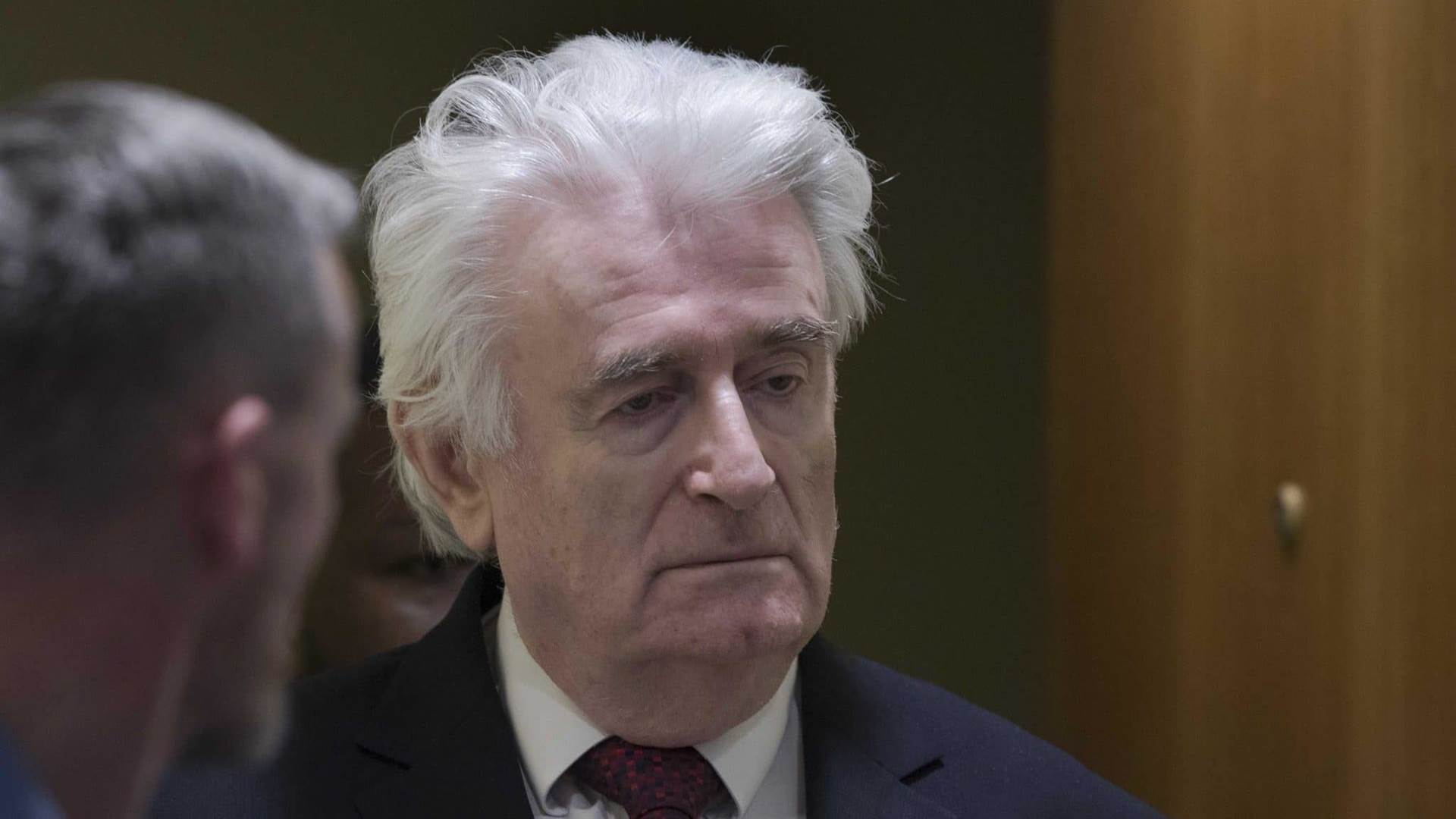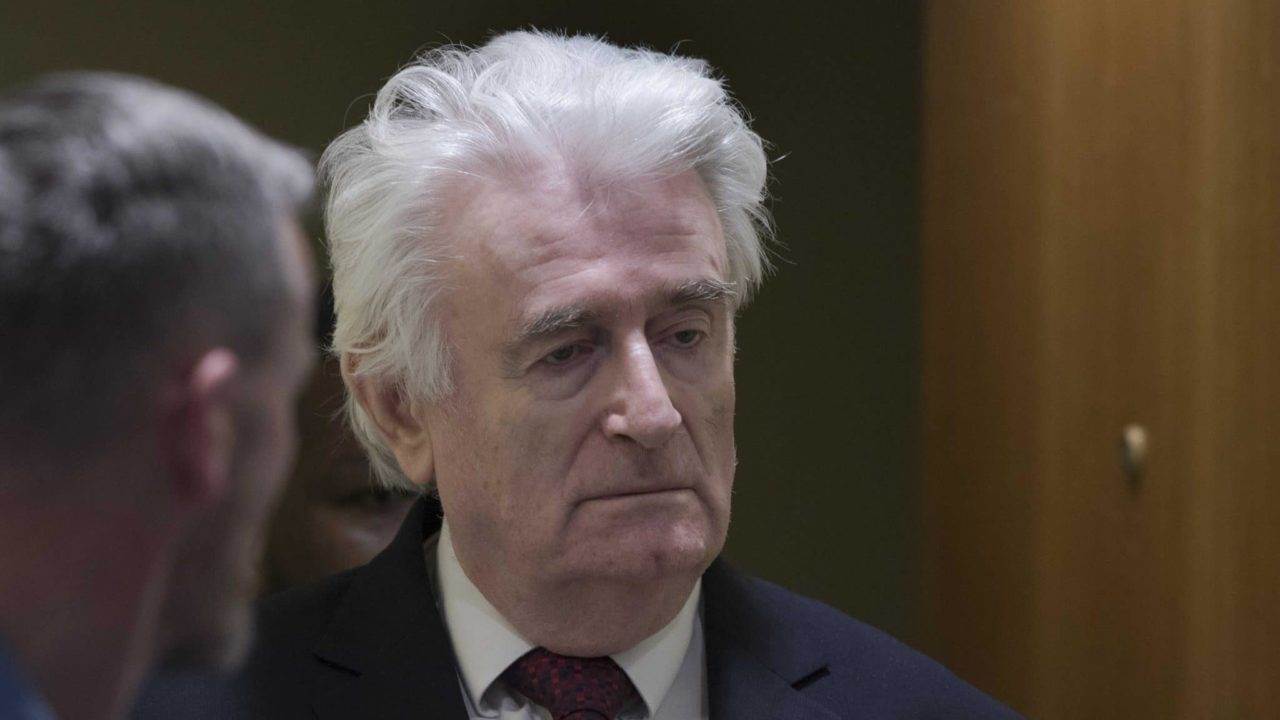 Radovan Karadzic in court in The Hague for his verdict in March 2019. Photo: EPA-EFE/PETER DEJONG
Former Bosnian Serb president Radovan Karadzic's defence has submitted a challenge to the decision on Tuesday by the UN court in The Hague to transfer him to a prison in Britain to serve his life sentence for genocide and other wartime crimes, claiming he could become the target for a potentially deadly attack by other prisoners.
A defence submission to the Mechanism for International Criminal Tribunals argued that Karadzic, 75, "would be in danger from Muslim extremists".
It cited an attack at Wakefield jail in Britain in 2010 on Bosnian Serb Army general Radislav Krstic, whose face and neck were slashed by three Muslim prisoners in his cell. Krstic, who like Karadzic was convicted of the genocide of Bosniaks from Srebrenica, was transferred back to the Netherlands and then to a Polish jail.
"The experience of General Krstic while serving his sentence in the United Kingdom is likely to be repeated in President Karadzic's case. President Karadzic is far more notorious than General Krstic," Karadzic's lawyers argued.
"Sending President Karadzic to the United Kingdom under these circumstances is tantamount to a death sentence," they said.
If he was killed, this would create "martyrdom for President Karadzic" that would undermine the UN war crimes tribunal's legacy, they insisted.
Karadzic's lawyers claimed that in order to mitigate the danger to the wartime Bosnian Serb leader, he would have to be kept "conditions tantamount to solitary confinement".
They cited the case of former Liberian President Charles Taylor, saying that after being transferred to Britain to serve a sentence for war crimes, Taylor was segregated from the rest of the prison population because the authorities believed he was a target for attack.
"He was confined in a hospital ward, having little or no contact with other prisoners," the defence submission said.
Karadzic's lawyers argued that would be at even more risk than Taylor "because of the religious aspect of his case".
"Assuring his safety will require extraordinary isolation of President Karadzic, making his conditions of confinement unreasonably onerous in the United Kingdom," they said.
The former Bosnian Serb president was sentenced to life in prison in March 2019 for the genocide of Bosniaks from Srebrenica, the persecution of Bosniaks and Croats across the country during wartime, terrorising the population of Sarajevo during the siege of the city, and taking UN peacekeepers hostage.
British Foreign Secretary Dominic Raab said on Tuesday that his country could be proud of supporting the pursuit of justice in the Karadzic case.
"Radovan Karadzic is one of the few people to have been found guilty of genocide. He was responsible for the massacre of men, women and children at the Srebrenica genocide and helped prosecute the siege of Sarajevo with its remorseless attacks on civilians," Raab said.
Momcilo Krajisnik, one of the most prominent Bosnian Serb political leaders during the 1992-95 war alongside Karadzic, also served his war crimes sentence in Britain. He was released in 2013 and died after contracting COVID-19 last year.