Hague Tribunal Urged to Report Serbia to UN Security Council
A judge at the UN tribunal said Serbia should be reported to the Security Council for failing to comply with requests to arrest two Serbian Radical Party politicians and send them to The Hague to stand trial for contempt of court.
This post is also available in: Bosnian (Bosnian)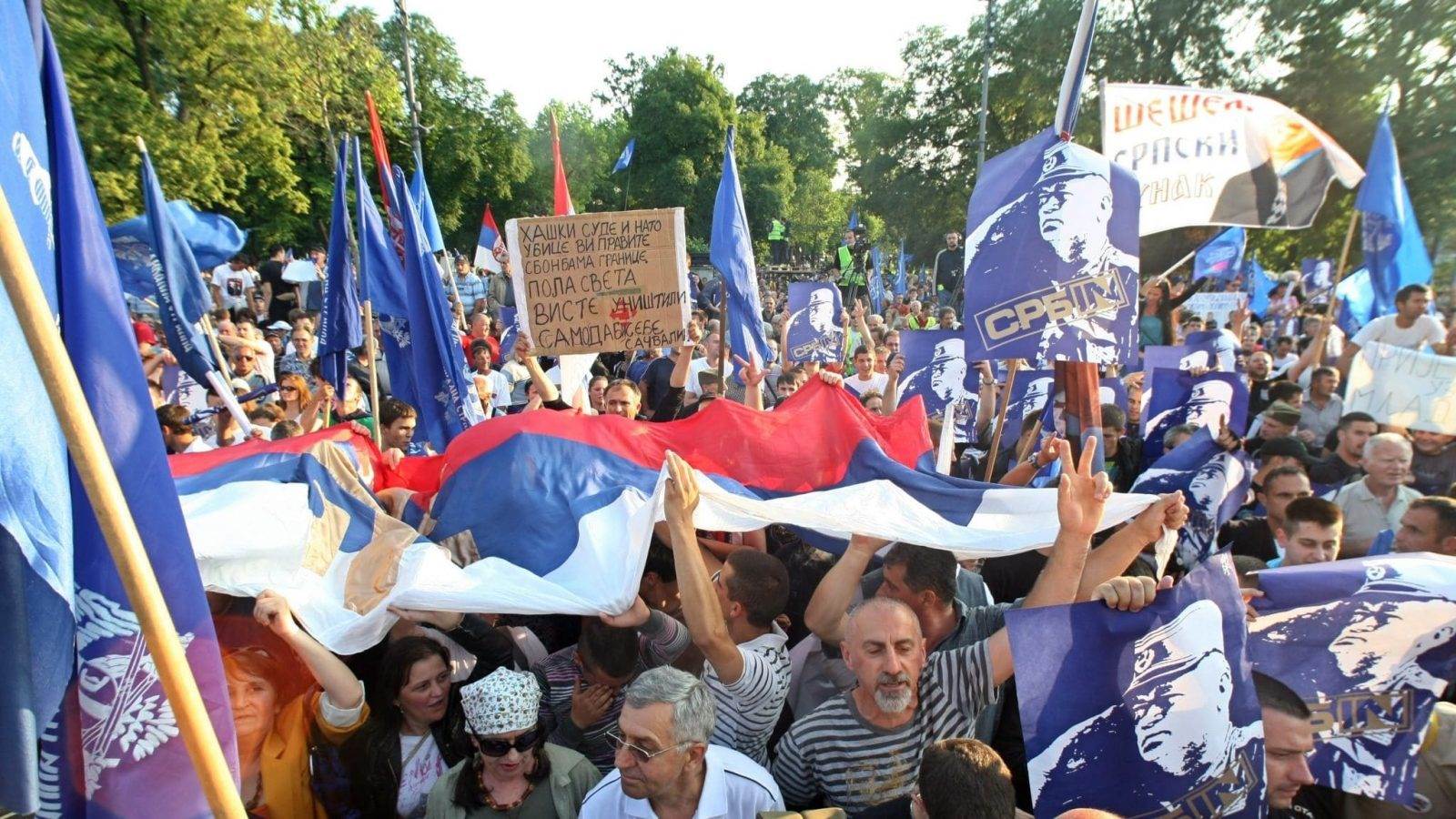 Judge Liu Daqun of the International Residual Mechanism for Criminal Tribunals in The Hague issued a ruling on Friday calling on the president of the court to "notify the [UN] Security Council of Serbia's failure to comply with its obligations" for failing to arrest wanted Serbian Radical Party politicians Petar Jojic and Vjerica Radeta.
Jojic and Radeta, both former Serbian MPs, are charged with contempt of the Hague court during the ultranationalist Radical Party leader Vojislav Seselj's trial.
They are accused of threatening, blackmailing and bribing witnesses to either change their testimonies or to not testify at all.
Daqun said that "it is undisputed that the accused are in Serbia and that Serbia has not complied with the repeated requests" to arrest them and send them to The Hague.
He noted that more than a year has passed since the UN court's decision in February 2020 which "confirmed with finality Serbia's obligation to arrest and transfer the accused" to face trial.
The Serbian authorities have been in dispute with the UN court for several years over the arrest and extradition of the Radical Party politicians. The court initially submitted a warrant ordering their arrest in January 2015.
But in May 2016, Belgrade Higher Court ruled that there were no legal grounds for extraditing Jojic and Radeta because Serbia's Law on Cooperation with the Hague Tribunal obliged Belgrade to extradite people charged with war crimes, but not those charged with contempt of court.
Daqun said that last month, Serbia reiterated its position, arguing that its obligation to cooperate for the arrest and transfer of indictees is "limited to those charged with serious violations of international humanitarian law".
Serbia repeated that it is willing to try the Radicals in a domestic court – an offer that the Hague Tribunal has rejected.
The UN court has already reported Serbia to the UN Security Council several times for non-cooperation in the case.
Radical Party leader Seselj was convicted of wartime crimes by the Hague Tribunal in April 2018 and sentenced to ten years in prison, but did not serve any jail time because of the years he spent in custody prior to sentencing.
A third Radical Party member who was also accused in the contempt case, Jovo Ostojic, died in 2017.