Former Croatian policeman Mihajlo Hrastov, who was convicted of killing 13 Yugoslav prisoners of war in the town of Karlovac in 1991, said he has been ordered to pay more than 350,000 euros to fund compensation.
This post is also available in: Bosnian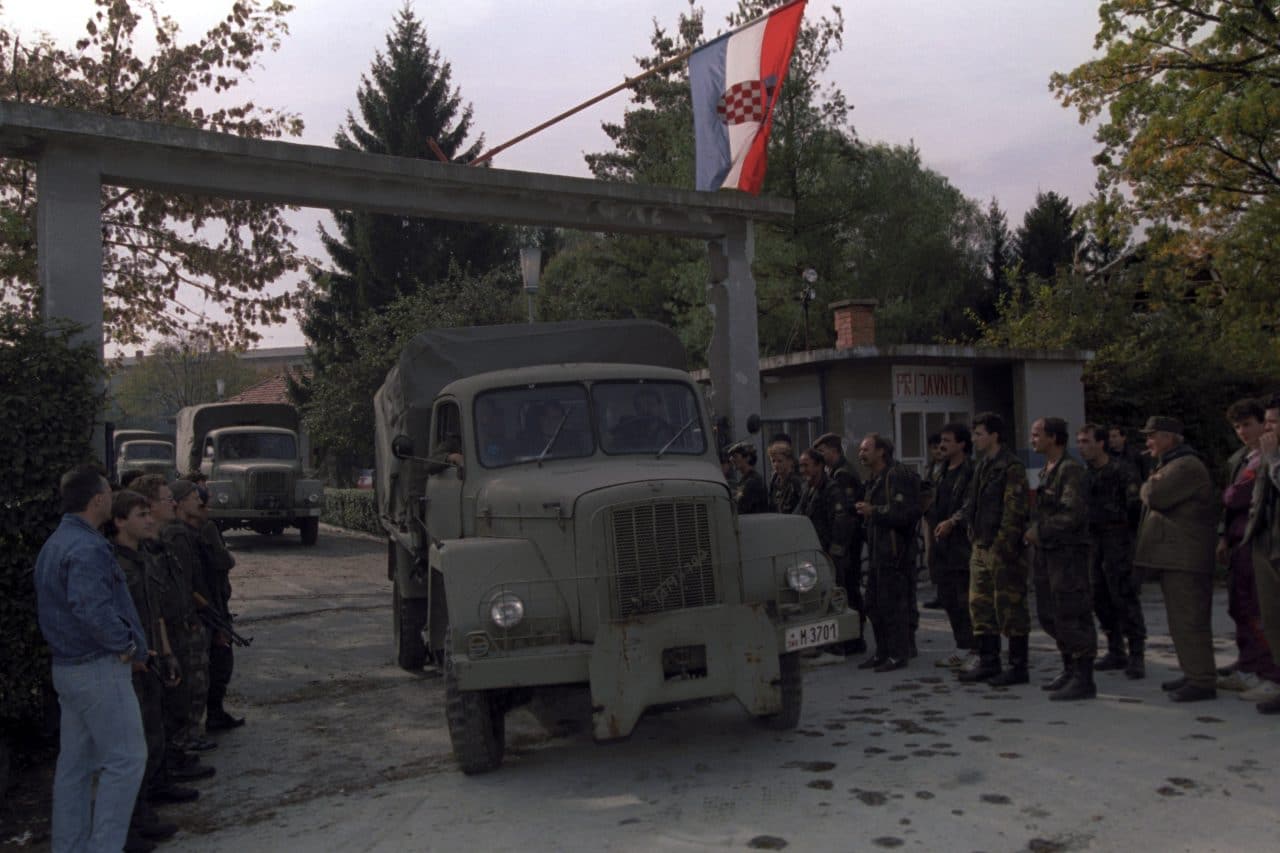 Mihajlo Hrastov, a former special forces policeman convicted of killing 13 unarmed Yugoslav People's Army reservist soldiers in the town of Karlovac in 1991, told media on Wednesday that he has to hand over more than 350,000 euros to the state in reimbursement for compensation paid out to the victims' families.
Hrastov told HINA press agency that so far court rulings have ordered him to pay a total of 2.7 million kunas (356,300) euros.
His debt could end up being even higher when further court judgments granting compensation to the dead soldiers' relatives become final.
"If a [Yugoslav People's Army] reservist is killed, then his wife or a child each get compensation of 200,000 kunas [26,400 euros]," lawyer Luka Susak, who represented many of the victims' families in court, told BIRN.
Susak said however that the state has already granted compensation to most of the relatives.
Hrastov's obligation to fund the compensation was raised on Wednesday in the Croatian parliament, when right-wing MP Zeljko Sacic from the Croatian Sovereignists said that he was "shocked and upset" about it.
"Hrastov served two-and-a-half years in prison, his trials went on for 25 years, and in the end, he and his family will be financially destroyed for the benefit of the Greater Serbian aggressor," Sacic said.
The Hrastov case, which was technically not classified as a war crime, but the "unlawful killing and wounding of enemies", started in March 1992 and involved six trials.
In 2015, the Croatian Supreme Court upheld his conviction for killing 13 Yugoslav People's Army reservists and wounding two others in September 1991.
The court previously concluded in 2012 that Hrastov killed the soldiers after they surrendered.
"There was no self-defence, nor did the prisoners try to escape, so the shooting could not be justified by international laws," said judge Zarko Dundovic.
In December 2016, Hrastov was released from prison 14 months before the end of his four-year sentence.
Croatian human rights NGOs argued that a sentence of four years in prison could not be an adequate sentence for killing 13 people.