Over 220 women who applied to a Kosovo government committee to verify victims of wartime sexual violence have been rejected, showing how difficult it can be to establish facts about assaults that happened more than 20 years ago during the war.
This post is also available in: Bosnian (Bosnian)
Sadije recalled that it was a sunny afternoon on April 30, 1999 when the column of displaced Kosovars was intercepted by Yugoslav Army troops a few kilometres further along the road to the town of Skenderaj/Srbica.
After they were forced to spend the night by the roadside, Serbian policemen and soldiers then separated the men from the women, and forced the women into two houses.
In the evening, they took some of the women away and raped them in other buildings nearby, said Sadije, whose name has been changed because she asked to remain anonymous.
"There were 11 or 12 other women in the two houses but I did not recognise them," she said. The fact that she did not know the other female victims' names turned out to be crucial many years later when she was trying to prove what happened to her.
Sadije said she was detained for three days and systematically raped by two soldiers and one police officer.
"One of them, a policeman, was a bit fat and brown. They called him Commander," she recalled.
When the police officers dragged her violently to a storehouse to rape her, her left leg was injured, and three months later, after the Kosovo war was over, she underwent surgery. However, she continued to suffer pain in her leg and in 2007 she had to undergo another operation.
In February 2018, the Kosovo authorities began receiving applications for the status of survivor of wartime sexual violence. Being granted this status not only bestows official recognition of a victim's suffering, but also makes them eligible for benefits such as monthly payments of 230 euros.
Since it started work, the government's Commission to Recognise and Verify Survivors of Sexual Violence during the Kosovo War has received more than 1,220 applications, and more than 900 of these applicants have been granted the status of wartime victim of sexual violence.
But 222 applicants have been rejected, and Sadije was one of them.
Fidgeting constantly in her chair and pausing twice to cry, Sadije said that the interview with the verification commission was embarrassing for her.
"They asked me more about my financial situation [than the assault]. They didn't let me talk much," she said.
She said she was made to feel like she was "cheating" the commission.
Her unprocessed trauma, confusion and mental dissociation, as well as her lack of witnesses and documents to prove she was raped, made her seem unconvincing and lacking in credibility to the verification commission. Her application had also been filled out by a lawyer who was not from an NGO licensed by the Kosovo government to do so.
The government licensed four NGOs, Medica Gjakova, Medica Kosova, the Kosovo Centre for the Rehabilitation of Torture Victims and the Centre for the Promotion of Women's Rights to help victims to complete and file their applications.
"Most of the rejected applicants are those whose applications were not filled out by licensed NGOs," Feride Rushiti, the head of the Centre for Rehabilitation of Torture Survivors, told BIRN.
In most cases, the verification commission asks for medical reports from applicants, particularly from those who have not been registered as war victims previously, or who do not have any witnesses to back them up.
But commission officials deny that the application criteria are harsh or too complicated. The head of the commission, Minire Begaj, told BIRN that all applications are reviewed with "professionalism and seriousness".
"The reasons for refusals are in cases when the commission is not convinced about the alleged traumatic event," said Begaj.
"The commission does not say that the claims are not true, but it says that it did not reach the conclusion that the status should be approved," she explained.
Mustafe Prenku, the head of the Organisation of Invalids and Civilian War Victims, said it was "really disappointing how the commission is rejecting victims, and only asking for medical reports or witnesses".
Fear of social ostracisation if people find out taht they were raped is one of the reasons why many women no longer have medical documents to prove their case, Prenku told BIRN.
"Many victims have destroyed their documents because they were afraid they will be exposed. The commission should be more focused on their trauma," he explained.
'Women's psychological trauma is the main evidence'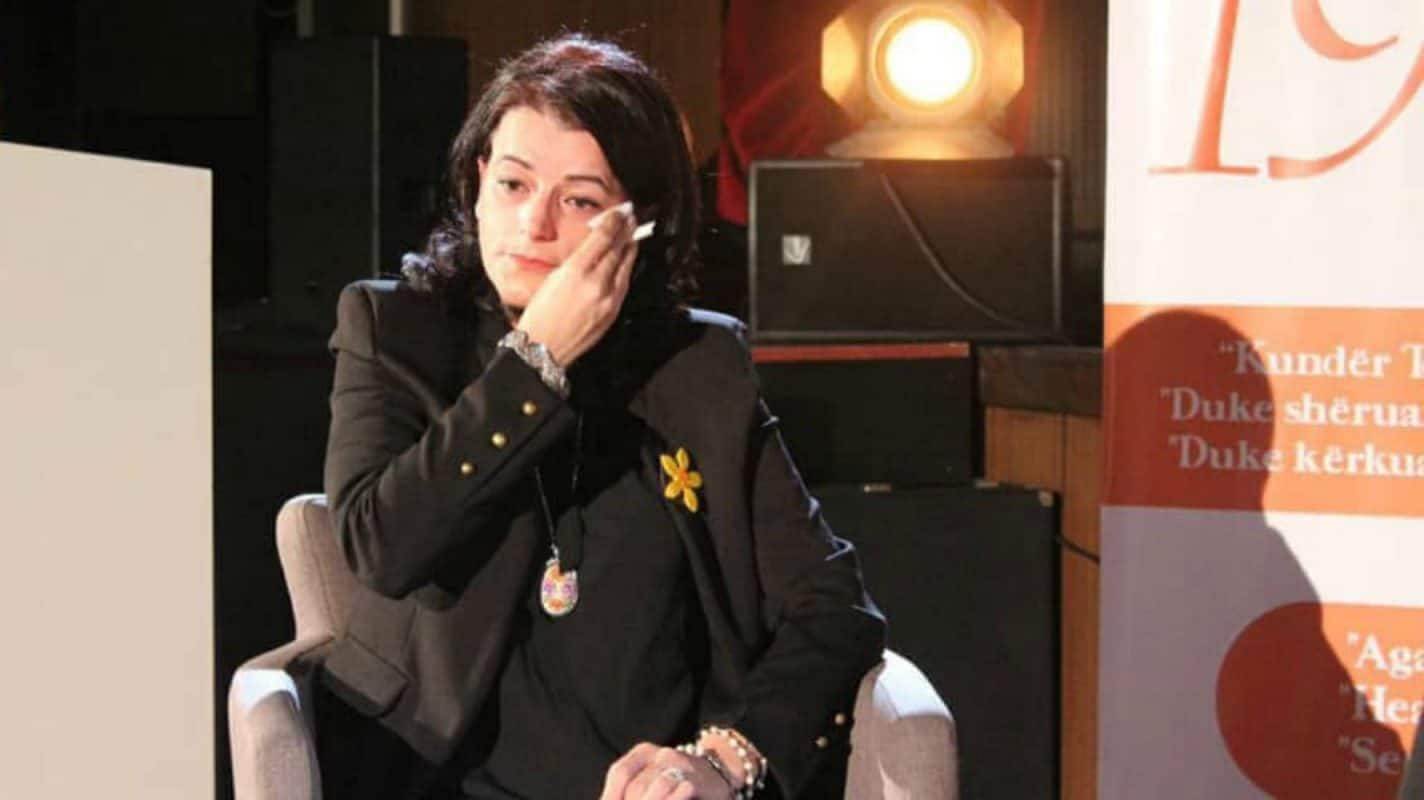 Veprore Shehu, the head of Medica Kosova, which provides psychosocial, legal and economic support for victims of sexual violence in the 1998-99 war, raised concern that the rejected cases will discourage other victims from applying.
"For some members [of the government commission], the approach to this process requires evidence-based verification, while for most victims, the women's psychological trauma is the main evidence," said Shehu.
"Some rejected applications reflected inconsistencies or disassociations in describing traumatic experiences, casting doubt on their credibility," she added.
In cases in which victims applied through the four Kosovo NGOs that have been licensed to accept applications, rape survivors have the opportunity to appeal against rejection decisions.
If an applicant is rejected again after a decision is reviewed, they can take their case to court. But those who submit their applications directly to the commission often don't know how to appeal for a review or approach a court to challenge a decision.
Shehu also said that the rejection of applications is also a consequence of some victims' inability to provide documents and witnesses. "They have destroyed medical reports due to the fear of keeping them. Also in most of the cases, they didn't know the other victims," she said.
Another wartime rape victim, whose application was initially rejected but then approved after a court then decided in her favour, confirmed this point.
"They asked me for eyewitnesses [to the rape] but I didn't know the others who were in the same house," she told BIRN.
Wartime rape survivors struggled for recognition in Kosovo for more than two decades, but since the verification process opened, many have hesitated to apply, fearing stigma and ostracisation.
Vasfije Krasniqi Goodman, a survivor who was recently elected as an MP, argued that the verification process should be more sensitive and empathetic because the prolonged trauma suffered by the victims means that some cannot clearly establish what happened to them.
"I think their psychological condition is proof of what they experienced. Most of them still suffer physical and psychological trauma from the horror they lived through," Krasniqi Goodman told BIRN.
"I hope that those who are still hesitating to apply will not be discouraged," she added.
Rushiti, the head of the Centre for Rehabilitation of Torture Survivors, pointed out that it is hard for victims who haven't had psychological help to file applications. Victims also have to wait for a long time for courts to deal with their cases if they appeal, and the final deadline for applications is in 2023.
"We have asked the president of Pristina Basic Court to treat these cases as a priority. We are also asking parliament to extend the mandate of the government verification commission in order to prolong the time for applications because we have only less than two years left and many victims haven't been to apply ," Rushiti said.
A month after her application was rejected, Sadije is still deeply upset about it. She insisted that she told the government verification commission the story of the sexual assault as honestly as she could.
"When I think about this, it breaks my heart even more," she said. "I told it as I knew it and as I could express it, as God is my witness."