Nine months after Adem Kostjerevac was extradited from the US, the Bosnian court threw out charges against the former Bosnian Army military policeman who was accused of raping a Serb woman during the war in 1992.
This post is also available in: Bosnian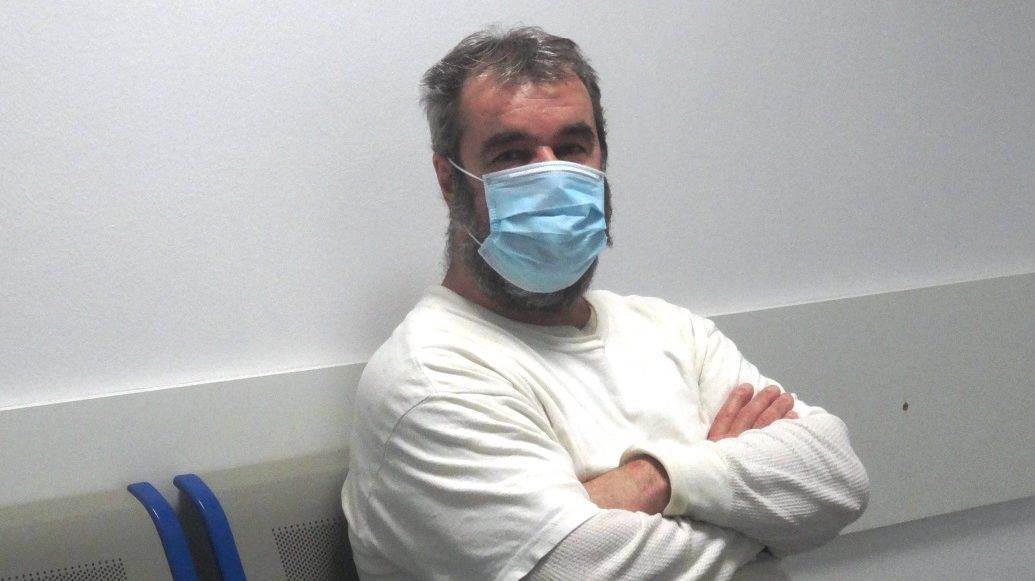 Adem Kostjeravac after he was deported to Bosnia and Herzegovina from the US. Photo: Bosnian state prosecution.
The Bosnian state court on Friday rejected the indictment charging Adem Kostjerevac with wartime rape because he was not questioned in accordance with the law during the investigation.
Presiding judge Mira Smajlovic said that a statement that was taken from Kostjerevac in the United States in December 2014, before he was extradited to Sarajevo, could not be considered a record of interrogation.
Smajlovic said that Kostjerevac was not told whether he was being examined as a witness or suspect, or which crime he was suspected of, and was not informed of his rights.
She pointed out that all these omissions led to a violation of his right to a proper defence.
Kostjerevac is accused of forcing a Serb woman to have sexual intercourse with him at least twice in the village of Bajrici in the Zvornik area, where she was detained in the basement of a mill which served as a prison, in the period between September 18 and October 4, 1992.
The woman was pregnant at the time and the rape caused her to have a miscarriage, according to the indictment.
The crime was allegedly committed when Kostjerevac was a military policeman with the First Muslim Brigade of the Bosnian Army.
Kostjerevac was extradited from the US in June 2020.
Friday's court ruling can be appealed.