Under fire from politicians in an increasing hostile atmosphere in Kosovo, the Hague-based Kosovo Specialist Chambers needs to strike deals with EU countries to relocate witnesses and their families to ensure they can testify without fear of intimidation.
This post is also available in: Bosnian (Bosnian)
Trendafilova urged European nations to consider "comprehensive cooperation agreements" so witnesses and their families can be relocated to Western Europe.
"Without these agreements, it will be very difficult if not impossible in some cases to ensure that testimony can be given freely and without any fear," she said.
The Special Court declined to discuss whether securing such cooperation agreements that could see witnesses relocated is still a challenge.
"Concerning the agreements with EU countries, we cannot comment on operational matters," said Angela Griep, a spokesperson for the Specialist Chambers.
However, she has reiterated that "witness protection and support is of the utmost priority for the Kosovo Specialist Chambers and the Specialist Prosecutor's Office".
'Witnesses' doubts will increase'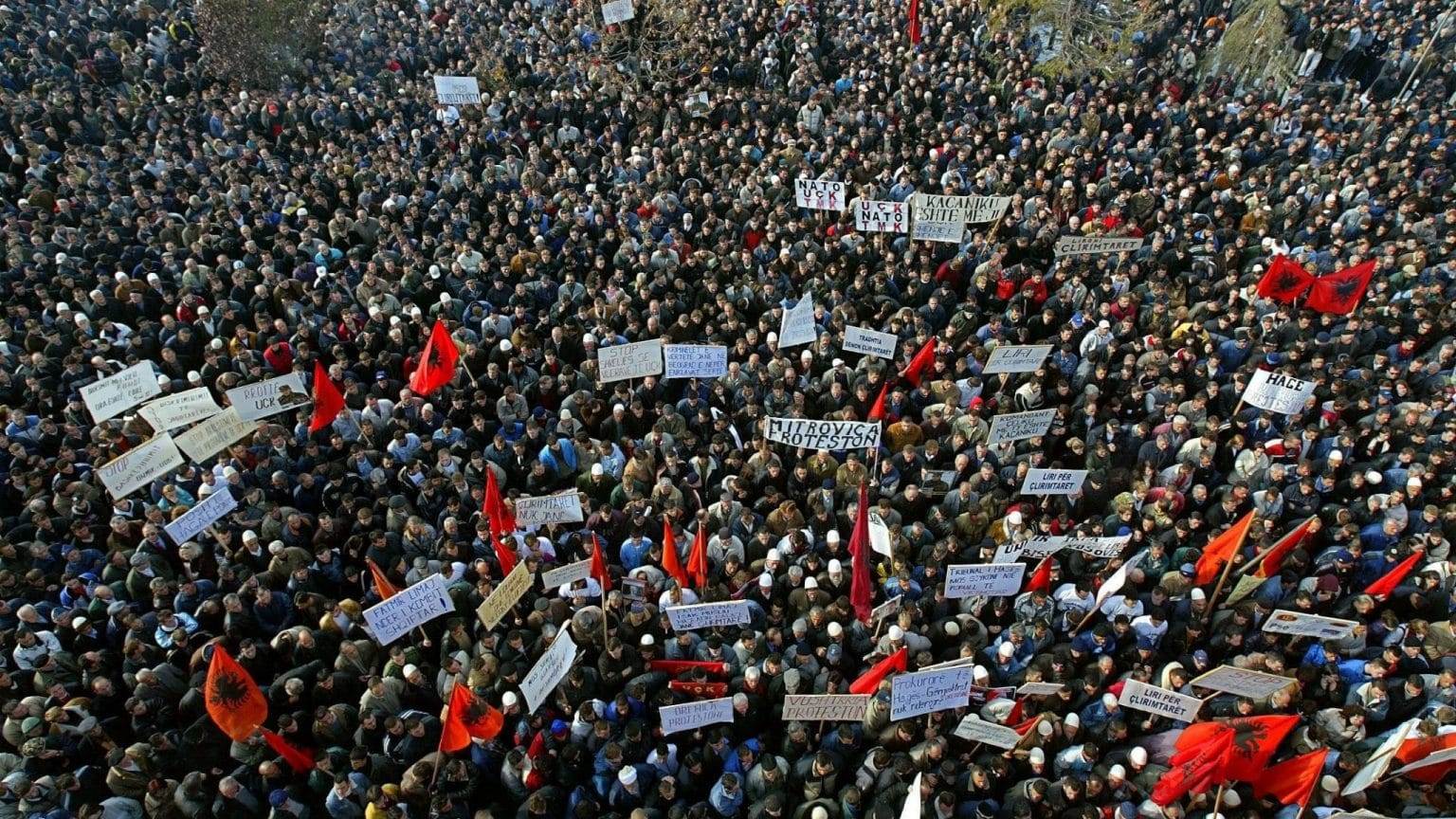 Tens of thousands of Kosovo Albanians protested in Pristina in November 2004 against the trial of former KLA guerrillas in The Hague. Photo: EPA/VALDRIN XHEMAJ.
Due to the time that has elapsed since the crimes and the paucity of material evidence, prosecutors will rely heavily on eyewitnesses. Many are believed to have already relocated outside of Kosovo and some will have been given new identities.
Witness protection and relocation was one of the key reasons why the Specialist Chambers was established outside Kosovo and staffed by internationals, although it is part of Kosovo's justice system. Previous trials of KLA ex-guerrillas both inside Kosovo and at the UN's International Criminal Tribunal for the Former Yugoslavia have been marred by the intimidation of witnesses.
In some cases, even after they were relocated, they were approached by relatives or others trying to convince them to withdraw their initial testimonies.
In 2008, the International Criminal Tribunal for the Former Yugoslavia indicted Astrit Haraqiaj, a former minister in Kosovo, and journalist Bajrush Morina for contempt of the tribunal by tampering with a witness during the trial of KLA commander turned politician Ramush Haradinaj and others, while journalist Baton Haxhiu was indicted for revealing a witness's identity. All three were convicted.
Cases like this are examples of the challenge of protecting witnesses in Kosovo, a small country with close-knit communities where witnesses' identities rarely remain secret even if they are relocated.
Ehat Miftaraj, director of the Pristina-based Kosovo Law Institute said that if the Specialist Chambers are still dealing with the issue of relocation agreements, this raise questions about its credibility.
"It is unfortunate that even before the trials start, the president of the court is expressing her concerns about the operation of the court and that these statements come out in public," Miftaraj told BIRN.
"This will affect witnesses, increasing their doubts about the professionalism of the court in providing them judicial and physical safety," he said.
Relocation agreements were the main challenge when Kosovo's judicial system was run by a United Nations mission, and later under the mandate of the European Union rule-of-law mission, EULEX.
Jean-Christian Cady, the Head of Justice at the UN Mission in Kosovo, UNMIK, from 2000 to 2004, said that countries were not willing to make any deal with the mission to accept the relocation of witnesses.
"Protection of witnesses and their relocation was difficult because most of the states were not so cooperative with UNMIK," Cady told BIRN.
Cady said that helping the Kosovo Specialist Chambers to relocate witnesses should be a "paramount importance for EU countries" that lobbied for the establishment of the court.
"Still the best way to have more witnesses would be to help them to relocate and grant them asylum in the EU, because if they returned to Kosovo, they could be threatened or murdered," Cady explained.
More concerns were raised when the KLA War Veterans' Organisation somehow got hold of confidential case files from the Kosovo Specialist Chambers and urged media in Kosovo to publish them, potentially exposing protected witnesses' names.
The leader and deputy leader of the War Veterans' Organisation, Hysni Gucati and Nasim Haradinaj, were arrested in November and now face trial for allegedly obstructing justice and intimidating witnesses.
The perpetrator of the leak from the Hague court has not been publicly identified so far.
The Specialist Prosecutor's Office in The Hague also released documents in November which accused Hashim Thaci and his co-defendants of attempting to interfere with potential prosecution witnesses ahead of their impending trial for war crimes and crimes against humanity.
The Prosecutor's Office said the guerrillas turned politicians "wield enormous influence over former KLA members and Kosovo in general", and accused them of having "actively facilitated and encouraged a climate of impunity and intimidation".
It alleged that "government officials loyal to Thaci and Veseli have presided over corrupt government pay-outs" and offered jobs to influence potential prosecution witnesses.
'They should guarantee witnesses' lives'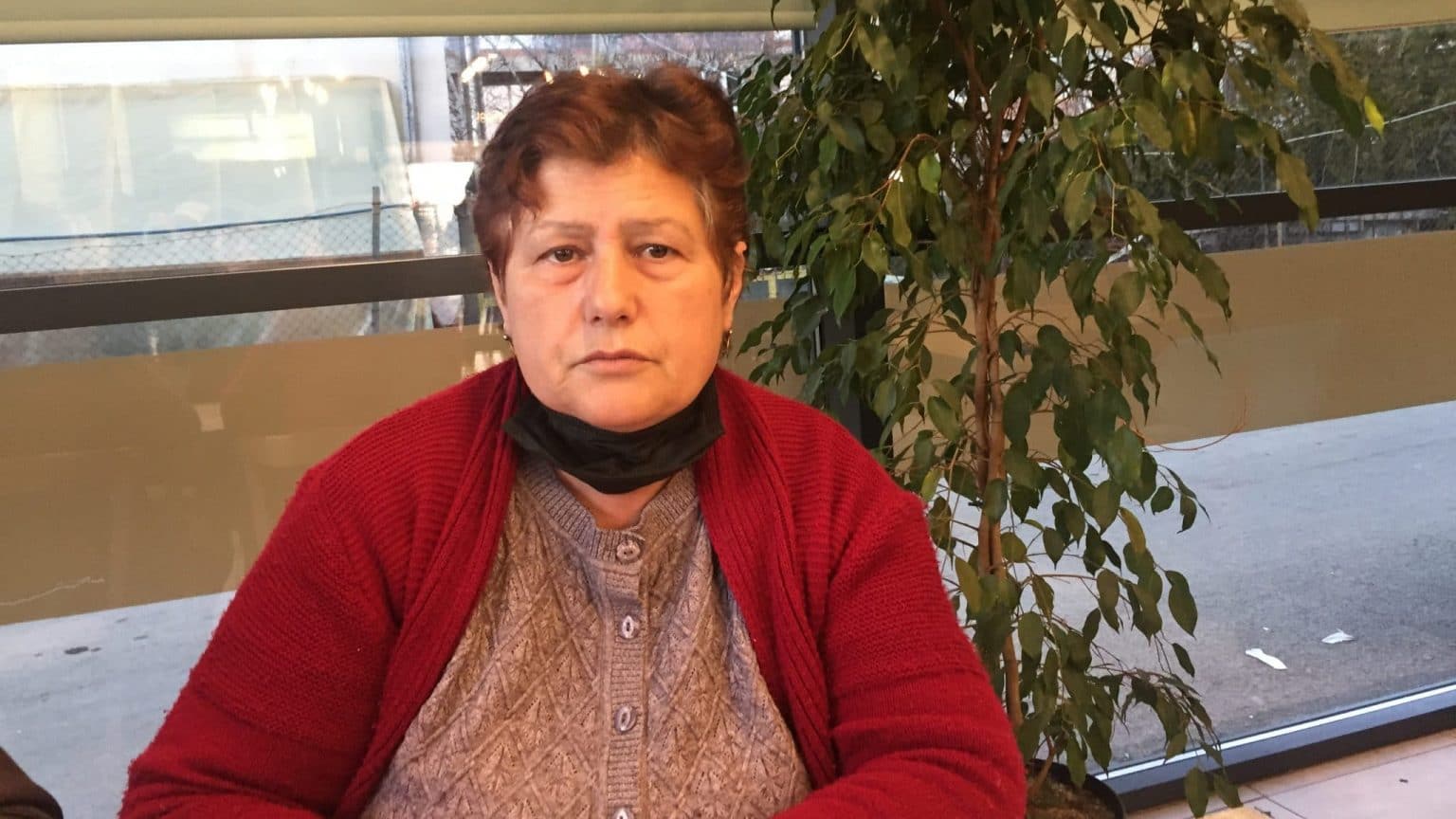 Mejreme Zogaj, whose brother died while he was a protected witness in a KLA war crimes trial. Photo: Serbeze Haxhiaj/BIRN.
Mejreme Zogaj remembers it was a warm day in April 2010 when her brother Agim, known in the war crimes trial of ten former Kosovo Liberation Army guerrillas as 'Witness X', left Kosovo.
After years in hiding, attempts on his life, attempts to bribe him and other pressures, Zogaj was relocated to Germany under a witness protection programme.
But despite this, the secrecy of his identity as the main witness in the trial in Pristina of ex-guerrillas including Fatmir Limaj, another former KLA commander who later became a powerful politician, was under threat.
Six months later, Zogaj was found hanging from a tree in a park in the western German city of Duisburg, a month before the trial was due to open. Limaj was ultimately acquitted.
The German authorities ruled that Zogaj's death was suicide, but his family maintains he was killed.
"I never believed this. It cannot be true," Zogaj told BIRN at her house in Lipjan/Lipljan.
She believes that just relocating her brother was not sufficient to protect him.
"When they decide to relocate someone abroad they should guarantee his life. Otherwise it cannot be called protection," she said.
"I hope the new court has learned from the tragedy of others like my brother," she added.
EULEX has repeatedly declined to discuss Zogaj's death or whether he was under its protection at the time.
At home, Kosovo has established a witness protection unit within the Kosovo Police, but it is facing challenges to secure enough funding.
Kosovo's Justice Ministry declined to answer whether or not Kosovo has recently reached any international or regional agreement in the field of witness protection.