Bosnian Serb Soldier's Conviction for Beating Prisoners Upheld
A court in Belgrade upheld the verdict sentencing former Bosnian Serb Army serviceman Zeljko Maricic to two years in prison for beating up Bosniak prisoners in the town of Kljuc in May 1992.
This post is also available in: Bosnian (Bosnian)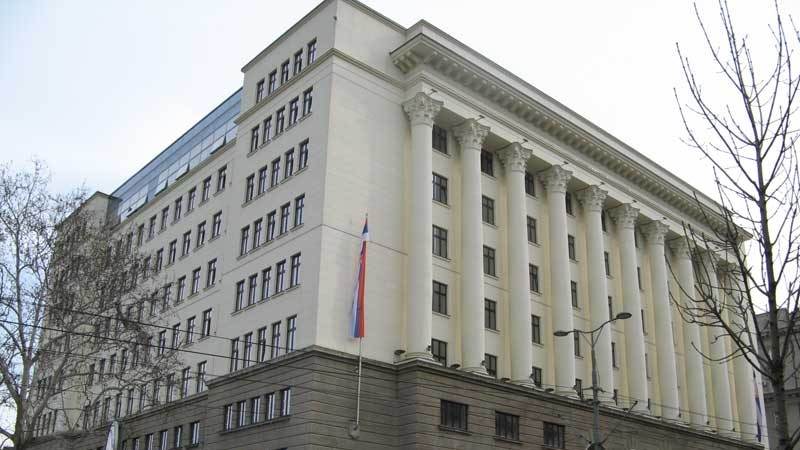 The Appeals Court in Belgrade. Photo: Ministry of justice, Serbia
Belgrade Appeals Court has confirmed the verdict finding former Bosnian Serb ex-soldier Zeljko Maricic guilty of war crimes against civilians in the Kljuc municipality at the end of May 1992 and jailing him for two years.
The Appeals Court's decision, issued on February 5 but published on Monday, said that the appeal had only contested the length of the sentence handed down to Maricic for beating up six Bosniak prisoners.
But it said that the two-year jail term was "adequate and proportionate to both the gravity of the crime and the consequences caused", and that it was "sufficient to achieve the purpose of punishment".
Belgrade Higher Court convicted Maricic in July 2020.
The court found that after Bosnian Serb troops and police captured a large number of Bosniak civilians from Velagici, Pudin Han, Sanica, Krasulje and several other settlements in the Kljuc municipality and took them to the Nikola Mackic Elementary School in the town of Kljuc, Maricic mistreated them.
Maricic beat up six of them and threatened to slaughter some of them.
After the civilians were taken to a bus to be transported to the Sintica detention camp camp, Maricic continued to beat one of them, a man called Mirsad Dervisevic, and stabbed him with a knife.
During the trial, Maricic admitted he did hit the civilians, but not as badly as alleged in the indictment, Danas newspaper reported in July 2020.
His admission was taken into account as mitigating circumstances, as well as the fact that he is the guardian of his son, who has epilepsy and autism.