Six Bosnian Serb Ex-Soldiers Tried for Deadly Village Attack
Six former Bosnian Serb Army troops went on trial for their alleged involvement in an attack on the village of Jusici near Zvornik in May 1992, when dozens of civilians were killed.
This post is also available in: Bosnian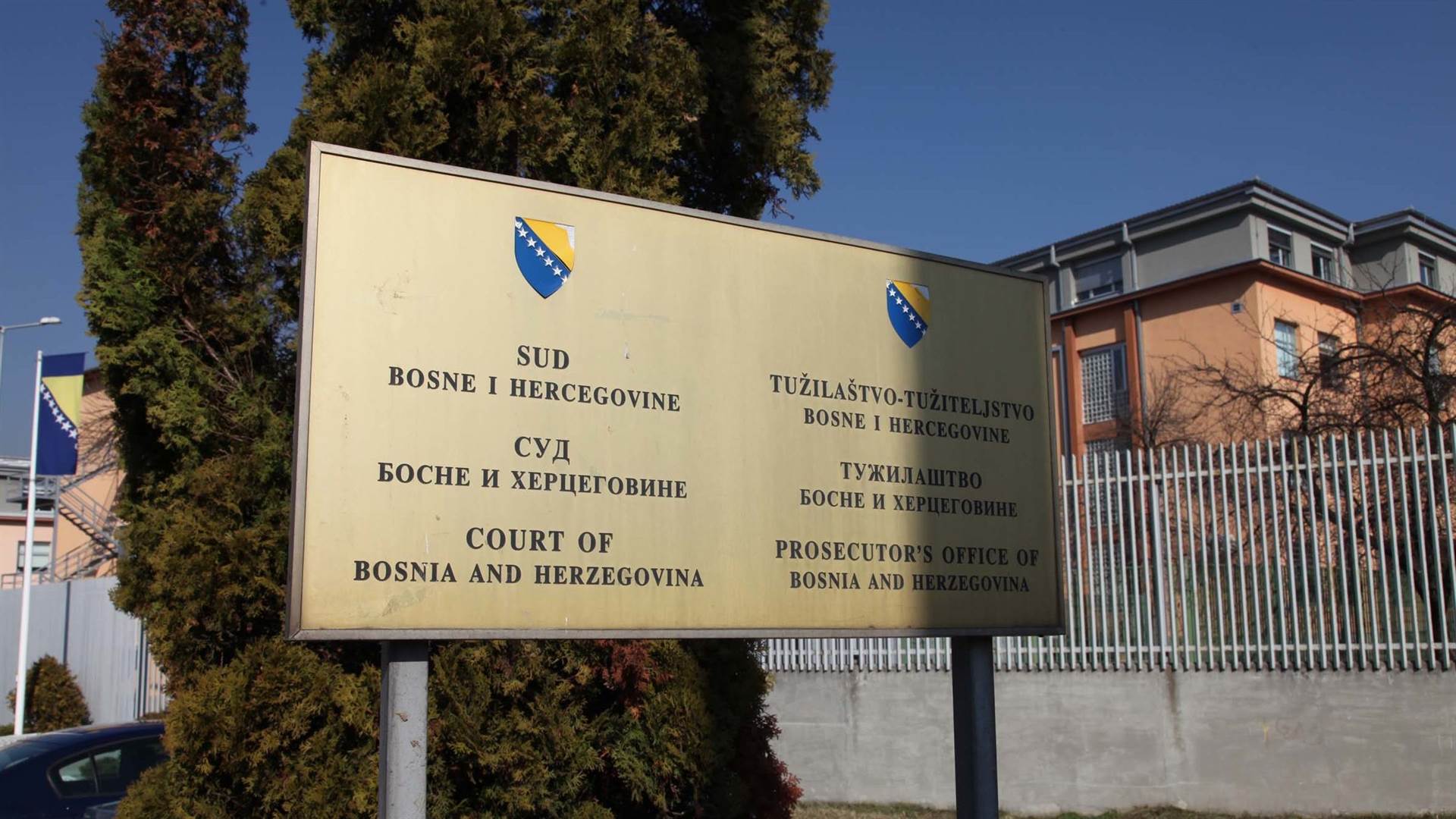 The Bosnian state court. Photo: BIRN.
Ex-servicemen Pero Radic, Bozo Vidovic, Petko Tomic, Branko Studen, Vlado Ristanovic and Milan Mijic went on trial for crimes against humanity on Wednesday at the Bosnian state court in Sarajevo.
The six defendants are accused of involvement in an attack in May 1992 on the village of Jusici, near the city of Zvornik, where several dozen people were killed and other Bosniak residents forcibly relocated.
"The local residents of Jusici became victims of their closest neighbours… They surrendered their weapons and remained unarmed. They trusted their neighbours," prosecutor Zorica Djurdjevic said in her introductory statement.
Besides the murders and forcible relocations, the defendants are also charged with involvement in unlawful detentions, as well as with setting property on fire and destroying it.
The indictment describes the violence on May 27, 1992, when Jusici was shelled by Bosnian Serb forces, houses were burned down, civilians were seized from basements and imprisoned at a school, men were murdered and women and children were expelled.
The first prosecution witness will be called on March 3.