The fallout from the COVID-19 pandemic has been felt acutely by Turkey's LGBT community, in terms of employment, income, hate speech, violence and discrimination.
This post is also available in: Bosnian (Bosnian)
Both Ziba and Anahit were hits, the latter quickly establishing itself as a popular home for drag performances, aid campaigns and LGBT parties.
"Before Anahit, it was hard to find a place that has a stage for performances," said Deniz. "Anahit welcomed everyone, not just queer people."
Then COVID-19 tore through Turkey. Ordered to close in March along with the rest of Istanbul's bars and restaurants, Deniz chose to keep both Ziba and Anahit shut when the restriction was lifted in June; with no outdoor space, Deniz feared for the health of Anahit's customers.
Deniz terminated the rental contract on Anahit but hopes to reopen Ziba when the threat from the pandemic recedes. Their closure, however, has come as yet another blow to the LGBT community in Turkey, already long marginalised and disproportionately affected by the fallout from the novel coronavirus.
"All these beautiful queers, drag performers and DJs are struggling with economic issues," said Deniz. "Many of them live hand to mouth. Some had to go back to living with their parents."
LGBT community face discrimination, violence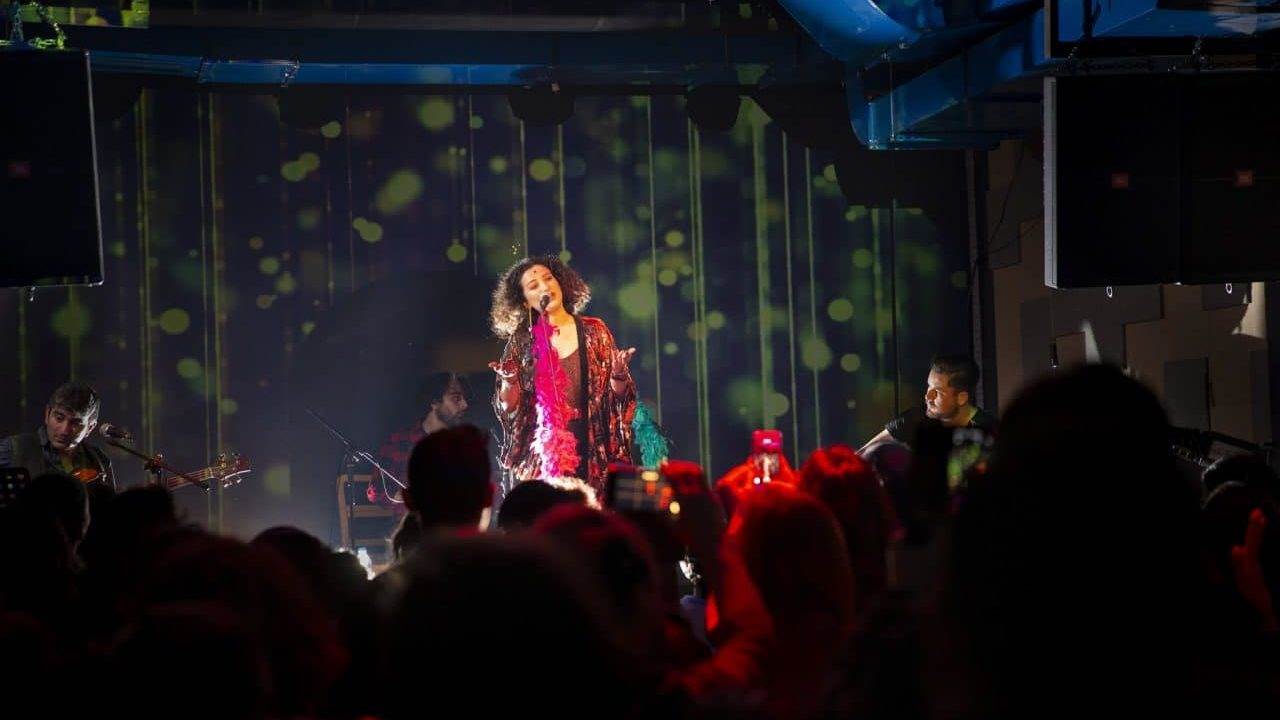 Homosexuality has never been illegal in Turkey and for many years its Pride parades – until 2015 – were considered among the safest and best-attended in the region.
Beneath the surface, however, the country has a high rate of murders of transgender and gender diverse persons, the highest in Europe in 2016 according to a report that year by Transgender Europe, which promotes transgender rights.
Under the increasingly authoritarian and conservative rule of Recep Tayyip Erdogan's Justice and Development Party, AKP, and its allies, Istanbul Pride has been banned since 2015, while all LGBT-related events in the capital, Ankara, were outlawed in 2018. The Ankara decision was overturned by the courts just before the pandemic struck, when COVID-19 restrictions had the same effect.
COVID-19 has worsened the plight of the LGBT community, some of whom have special health and social welfare needs and many of whom are employed in the entertainment and service sectors, both badly hit by the restrictions.
According to a survey of 252 members of the LGBT community across Turkey – conducted between March and June 2020 by the Young Lesbian Gay Bisexual Trans Intersex Youth Studies and Solidarity Association, Young LGBTI+, and published in September – 23 per cent said they had problems accessing health services, including the postponement of appointments at psychiatry units and problems with getting hold of medication for the body-adjustment process and HIV and HPV tests and medication.
Thirty per cent said they had been exposed to some form of violence since the start of the pandemic, while 44 per cent said they had been subjected to violence directly or indirectly because of their sexual orientation. 
Staying at home, while recommended to protect public health, was not always a safe option for some LGBT people; 56 per cent of those who reported being exposed to violence said the incidents occurred at home.
Only eight percent of those who suffered from violence complained to police or another institution, reflecting what rights groups say is a dire lack of trust in the authorities. 
Because of these and other difficulties facing the LGBT community during the pandemic, the Rainbow Europe 2020 global report by the International Lesbian, Gay, Bisexual, Trans, and Intersex Association, ILGA, ranked Turkey second-last among European states in terms of LGBT rights, ahead of only Azerbaijan.
Hate speech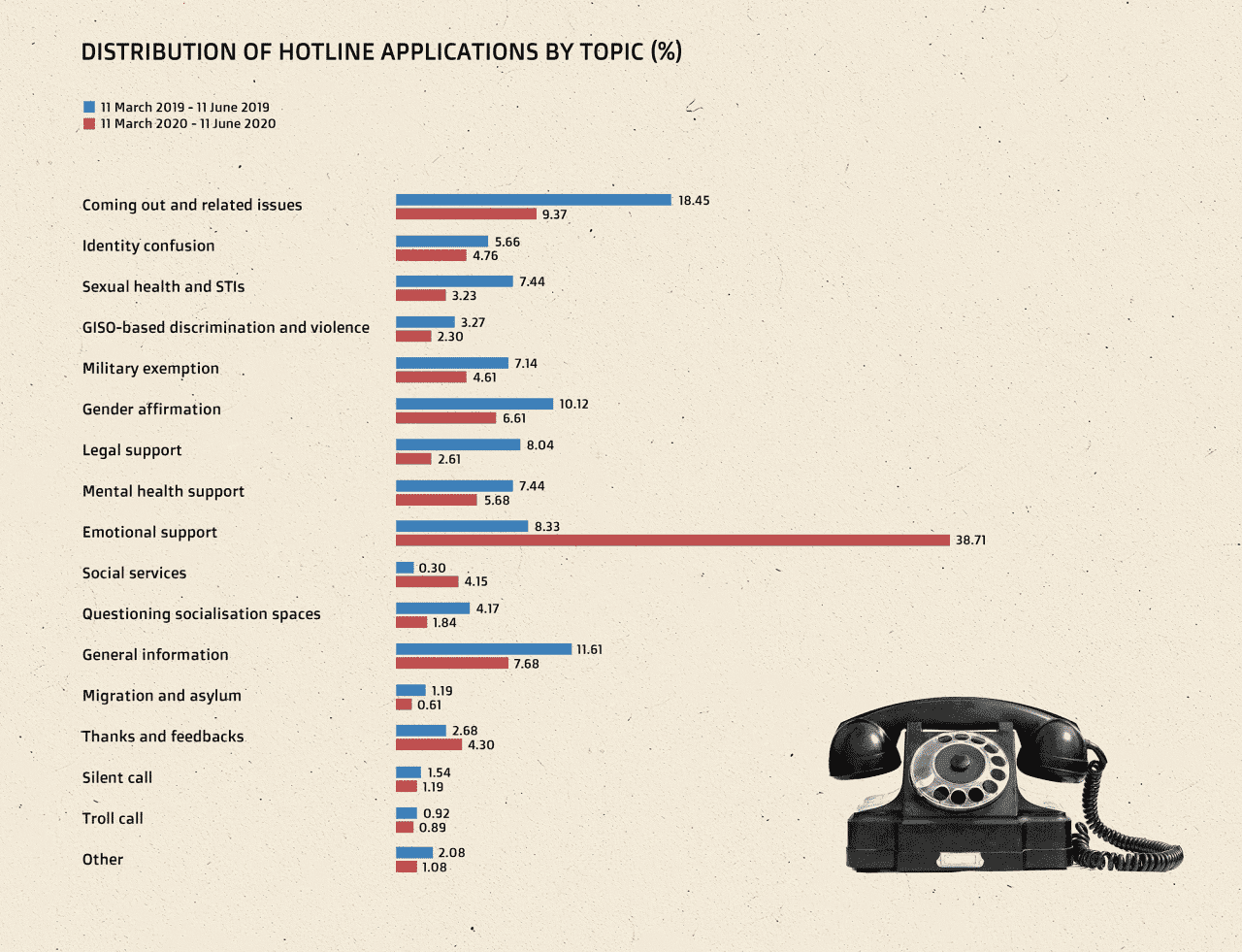 Turkish public officials and media have not helped matters.
A nationwide initiative by some private primary schools to encourage children to draw rainbows and put them in their windows while having to stay at home from school drew accusations from education authorities in two cities – Mersin and Mugla – that they were engaged in "an LGBT project".
Then in late April, Ali Erbas, head of the powerful Diyanet, or Directorate for Religious Affairs, used his traditional Friday sermon to blame the pandemic on LGBT people and those infected with HIV-AIDS.
In an analysis of news media over the following month, Kaos GL, one of the oldest LGBT associations in Turkey, found than an average just over 100 articles concerning LGBT issues were published every day, most of them containing some element of hate speech.
In May, Ekrem Imamoglu, who became mayor of Istanbul after the opposition to Erdogan seized a number of important urban centres in 2019 local elections, told a television show that the public in Turkey was not ready for the legalisation of same-sex marriage. 
Then in June, Kerem Kinik, president of the Turkish Red Crescent, appeared to equate homosexuals with paedophiles. Faced with a storm of criticism, the communications chief of the Turkish presidency Fahrettin Altun weighed in, tweeting that "LGBT propaganda poses a grave threat to freedom of speech."
Erdogan himself addressed the issue at the end of June, describing homosexuality as a "perversion" that goes against "our beliefs and culture".
At the time, the COVID-19 pandemic forced Istanbul Pride Week to move online; dozens of cases of online hate speech were reported.
Urgent need for better support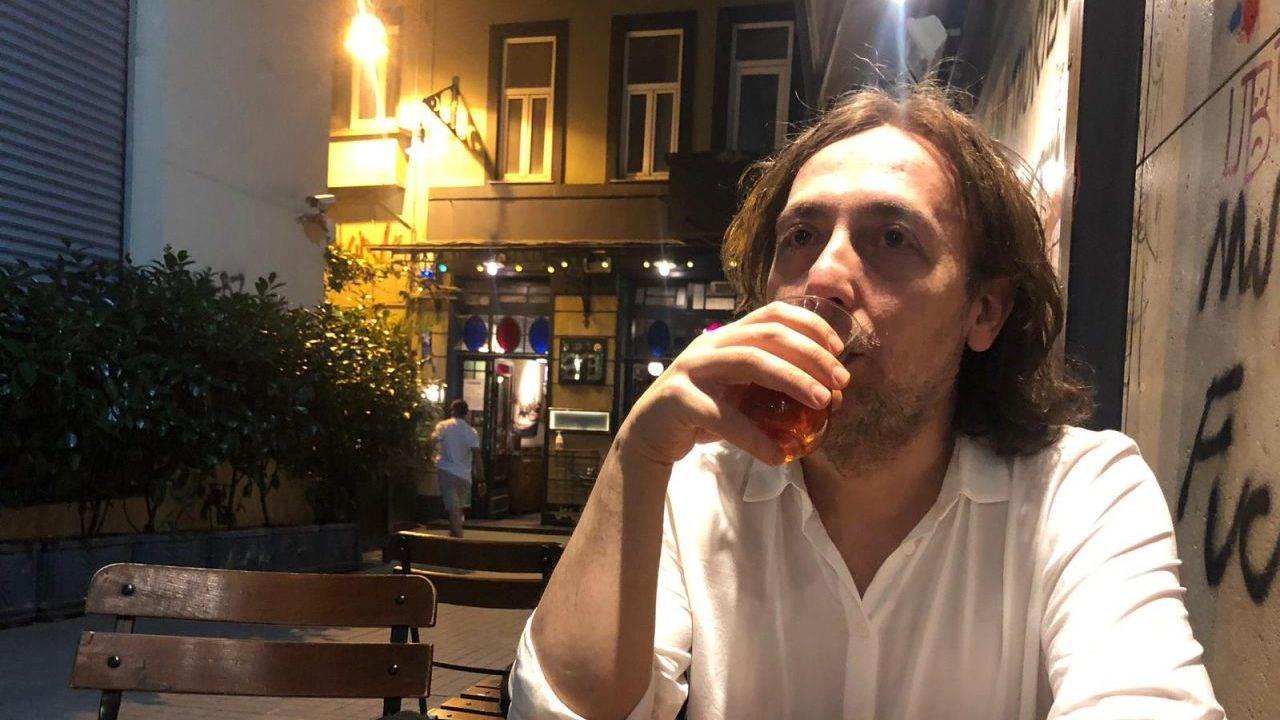 Besides hate speech, violence and intolerance, the LGBT community has also faced discrimination in accessing rights and services during the pandemic, according to a June report by the Social Policy, Gender Identity, and Sexual Orientation Studies Association, SPoD, an LGBT support body created in Turkey in 2011.
"Increasing unemployment and unpaid leave increased the need for social assistance due to the fact that LGBTI+ people were among the first discarded groups in the crisis," SPoD reported.
It said that calls to its free social service hotline for LGBT-related issues doubled during the first three months after the COVID-19 outbreak compared to the same period of 2019.
SPoD said it had registered growing demand for psychological support, in parallel to a rise in unemployment and financial difficulties caused by the pandemic.
"From a human rights-based perspective, the most challenging problem during the pandemic has been the government completely ignoring the needs and demands of disadvantaged groups such as LGBTI+ people at this time of crisis," said SPoDHotline Coordinator CemOzturk. 
The state, Ozturk told BIRN, is failing to meet its "most basic obligations."
"Turkey today has no social policy in terms of gender identity and sexual orientation equality nor does it offer social services inclusive of LGBTI+ citizens."
Ozturk went further, accusing the Turkish government under Erdogan of exploiting the pandemic to restrict LGBT rights and freedoms even more.
In a survey of 856 LGBT people from seven different Turkish regions, to be published in January 2021, SPoD says a majority reported fearing discrimination in social welfare or healthcare services.
Many respondents said they had not even applied for any such services out of a fear of being subjected to hate speech in public institutions, said Yunus Kara, manager of SPoD's Social Work Unit.
Some in the LGBT community in Turkey have responded to the worsening situation with aid campaigns and online events to offer support.
"The LGBTI+ community has always been under pressure," Deniz told BIRN. "While we are fragile, we are also resilient in many ways."
"Our life is all about fighting, creating, destruction, and re-creation."