After accepting a plea bargain, the Bosnian state court sentenced Emir Alisic to two-and-a-half years in prison for organising a terrorist group.
This post is also available in: Bosnian (Bosnian)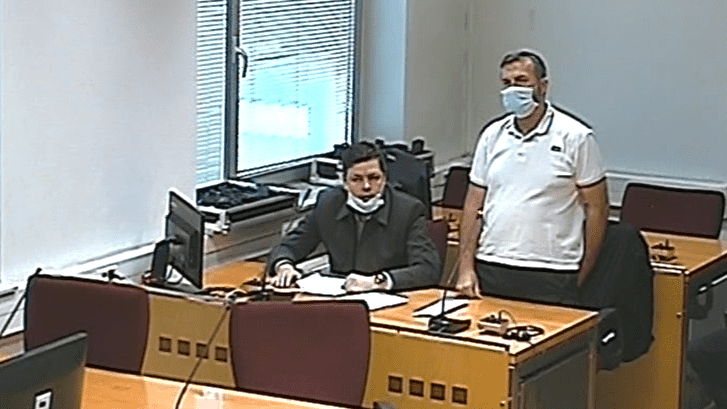 Emir Alisic. Photo: Court of BiH
"The court has accepted the plea bargain and, considering the mitigating circumstances that are listed, it has handed down a sentence below the statutory minimum for this criminal offence," said presiding judge Biljana Cukovic.
The circumstances under which the plea bargain was concluded and the reasons for the sentence being below the statutory minimum were explained during a closed part of the hearing.
Before closing the court to the public, prosecutor Biljana Golijanin said that the facts which would be mentioned might harm the defendant's interests.
After the hearing, the state prosecution announced that the defendant admitted he was guilty of going to Syria, where he joined paramilitary groups which operated within the structures of the so-called Islamic State, which the UN Security Council has declared a terrorist organisation.
"The proposed sentence is consistent with the defendant's role and his responsibility for the commission of the crime," the prosecution said.
The BIRN Bosnia and Herzegovina reported on the conclusion of the plea bargain on December 29.
At the hearing on January 5, defence lawyer Bakir Hecimovic proposed that Alisic's custody remand be terminated.
The court did not accept the proposal, saying that Alisic was extradited from Syria, which means he did not return to Bosnia and Herzegovina voluntarily, so there is a danger that he might repeat the criminal offence.
The custody measure was extended up to nine months or until his referral to prison to serve his sentence. The time he spent in custody, from December 19, 2019 onwards, will be calculated towards the sentence.
The length of penalty may not be appealed.