UN Court Refuses to Review Paramilitary Leader's Life Sentence
The Hague war crimes court rejected a request to review the life sentence handed down to Bosnian Serb paramilitary unit leader Milan Lukic for committing crimes against humanity in the town of Visegrad.
This post is also available in: Bosnian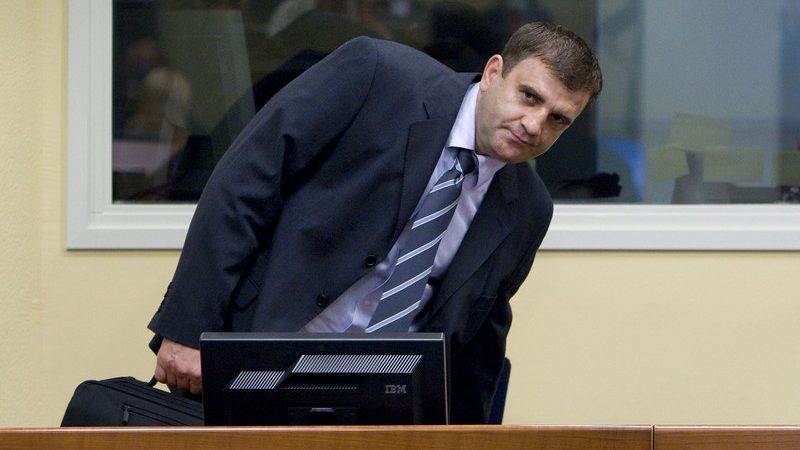 Milan Lukic. Photo: EPA/ED OUDENAARDEN
The International Residual Mechanism for Criminal Tribunals in The Hague on Tuesday dismissed a request from Milan Lukic, wartime commander of the White Eagles paramilitary unit, for a review of his conviction leading to a possible sentence reduction.
The Hague Tribunal sentenced Lukic to life imprisonment in 2012 for murder and cruel treatment as violations of the laws or customs of war, and persecution, murder, inhumane acts and extermination as crimes against humanity.
The crimes committed in the Bosnian town of Visegrad in 1992 included two massacres of Bosniaks, in a house on Pionirska Street and in the Bikavac neighbourhood, where captives were burned alive by Bosnian Serb paramilitaries.
Lukic filed a request for a review based on alleged new facts about the number of people killed in the Pionirska Street massacre.
The UN court's appeals chamber determined in Lukic's verdict that the total number of victims was 53.
But Lukic pointed out that in October 2019, the Bosnian state court found Radomir Susnar, his co-perpetrator, guilty of killing 26 people in the Pionirska Street massacre.
He said that the lower number of victims meant that there was less justification for convicting him of extermination, a crime which is legally defined as involving the killing of a large number of people.
He asked the court to assign him legal counsel to help him find out whether "the remaining alleged victims are still alive".
But the International Residual Mechanism for Criminal Tribunals' ruling said that in the Bosnian state court's observations on the Susnar verdict, it said that "the number of civilians killed [in the Pionirska Street massacre] was 'significantly higher'", but the prosecution only listed 26 of them by name.
It said that because of this, the Susnar verdict "does not constitute new information of an evidentiary nature for the purposes of review proceedings".
The ruling pointed out Lukic was convicted of other graves crimes and more than 70 murders in addition to the Pionirska Street killings.
It said that even if a review was even if a review was authorised and Lukic was able to demonstrate a further reduction in the number of victims of the Pionirska Street massacre, "the only practical result would be a correction of the factual record of this case".
"It would not, in view of the gravity of his other crimes, result in a reduction to his sentence," it added.
Lukic has been serving his life sentence in Estonia since February 2014.
In December last year, the Bosnian state prosecution filed a new indictment charging Lukic with crimes against passengers kidnapped from a train at Strpci railway station in February 1993 and subsequently killed.