EU Ombudsman Launches Probe After Claims Croatia Abused Migrants
The EU Ombudsman opened an inquiry into the possible failure by the European Commission to ensure that Croatia respected the rights of migrants and refugees at its border.
This post is also available in: Bosnian (Bosnian)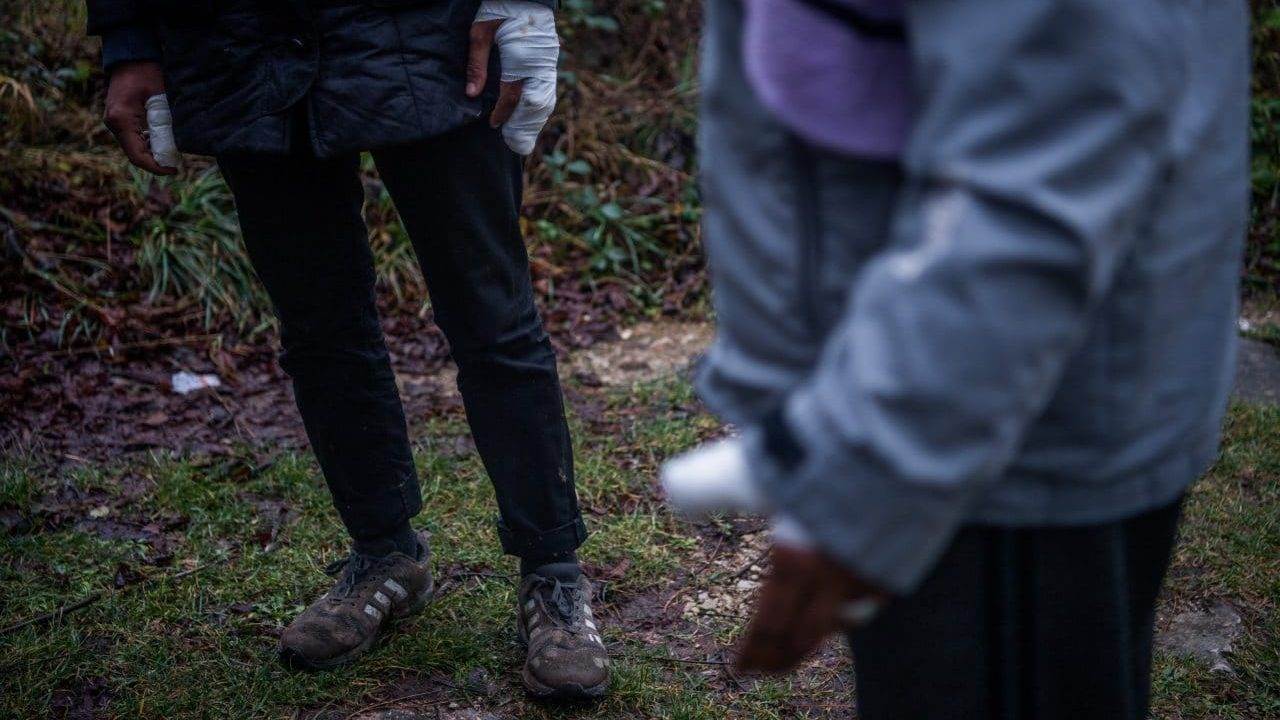 Migrants and refugees in Bihac in Bosnia, December 2019. Photo: EPA-EFE/Zoltan Balogh.
The European Ombudsman's office announced on Tuesday that it opened an inquiry following a complaint against the European Commission from rights watchdog Amnesty International, which claims that Croatian border police assaulted and abused migrants and refugees.
Amnesty's complaint "focuses on how the Commission seeks to ensure that the Croatian authorities respect fundamental rights in the context of border management operations", the Ombudsman's office said.
The director of Amnesty International's European Institutions Office, Eve Geddie, said that the rights watchdog and other organisations "have documented numerous violations, including beatings and torture of migrants and asylum-seekers by Croatian police, whose salaries may have been paid for by EU funds".
"Today's announcement of an inquiry by the EU Ombudsman into how the European Commission allowed the funds to continue to be used without ensuring compliance with human rights is a significant first step towards addressing these flagrant abuses and providing accountability," Geddie said.
Amnesty International's complaint, filed in September, which triggered the investigation, argued that "the Commission turned a blind eye to the reports of persistent abuses".
It said that Croatia has benefited from over 108 million euros under the EU's Asylum Migration and International Fund and has received an additional 23.3 million euros in emergency assistance for migration and border management since 2017.
It also said that when "announcing the 6.5 million euros emergency assistance to Croatia for border surveillance in 2018", the Commission explicitly spoke of the establishment of a monitoring mechanism.
"We need to see action to put a stop to the systematic use of violence. Treating human beings like this, irrespective of their migratory status, cannot and should not be accepted by any European country or EU institution" @CharlotteSlente – via @AJEnglish https://t.co/OeRRHACgXl

— Danish Refugee Council (@DRC_ngo) October 23, 2020
The EU Ombudsman said Croatia should have set up a monitoring mechanism to ensure that border management operations are fully compliant with fundamental rights and EU law. But Amnesty International's complaint "has raised doubts as to whether such a mechanism has been set up", it added.
The Ombudsman's office said it has set out a series of questions to the Commission and asked it to reply by January 31 next year.
In October, the Danish Refugee Council, which helps migrants in Bosnia and Herzegovina, told Britain's Guardian newspaper that it had documented a series of instances of brutal beating, torture, humiliation and a case of sexual assault of migrants and refugees apprehended inside of Croatian territory.
Croatia denied this, with Zagreb's Interior Ministry claiming it was not the first time the Guardian has published such allegations "without providing any facts or evidence".
Following that report, the European Commissioner for Home Affairs, Ylva Johansson, said she will discuss the issue with Croatian authorities.
"I am taking these reports very seriously… Croatian authorities have committed to investigating reports of mistreatment at their external borders, monitor this situation closely and keep the Commission informed on progress made," Johansson wrote on Twitter.