Bosnian Croat War Criminal's Sentence Increased for Woman's Murder
Croatia's Supreme Court increased the prison sentence handed down to Vinko Martinovic, a Bosnian Croat wartime fighter already convicted of ethnic cleansing by the Hague Tribunal, for the 1996 murder of a Bosniak woman in Mostar.
This post is also available in: Bosnian (Bosnian)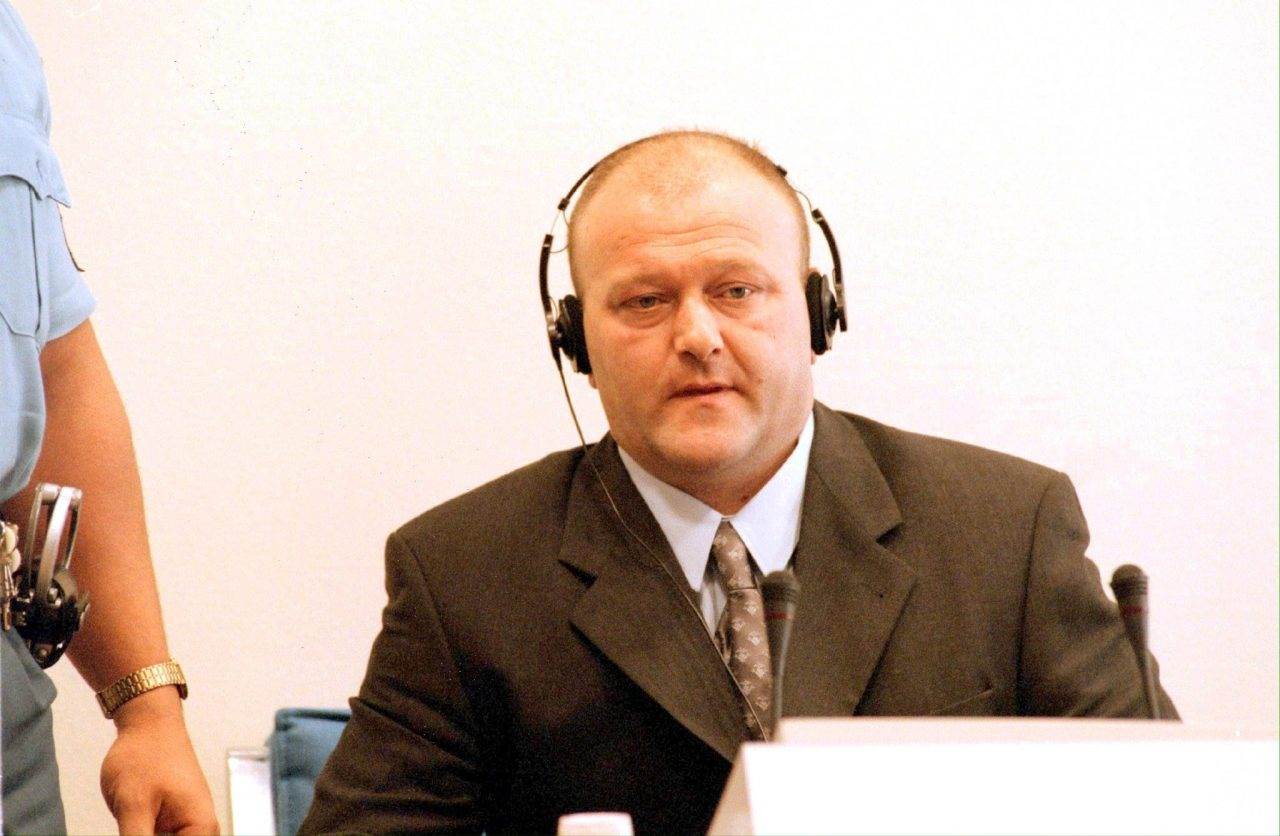 Vinko Martinovic at the Hague Tribunal in August 1999. Photo: EPA PHOTO/UPI POOL/ROBERT GODDYN.
The Croatian Supreme Court has increased the prison sentence handed down to Hague Tribunal convict Vinko Martinovic from seven to ten years after upholding his conviction for the murder of a Bosniak woman in the ethnically-mixed city of Mostar in southern Bosnia and Herzegovina in 1996, Croatian media reported on Wednesday.
After four retrials, the court found that Martinovic, alias Stela, who was the wartime commander of the so-called Convict's Battalion of the Croatian Defence Council, the Bosnian Croat wartime force, broke into Jasmina Djukic's home in the Bosnian city of Mostar along with his unit and killed her.
"The owner, a Muslim woman, was killed so that they could get her apartment. The property was later sold," Croatian website Telegram explained.
The court stated that despite the fact that a lot of time has passed since the murder, "this is one of the most serious crimes".
"A completely innocent person was killed, Martinovic was the organiser of the entire operation, and he told the other participants what to do. He really showed extreme brutality and callousness," Telegram quoted the Supreme Court as saying.
In 2016, Zagreb County Court had sentenced him to seven years in prison, but the prosecution demanded a higher sentence.
Martinovic is currently not available to the Croatian judiciary because he managed to escape to Bosnia and Herzegovina just a few hours before the verdict was announced.
He was previously sentenced to 18 years in prison by the International Criminal Tribunal for the Former Yugoslavia for his participation in a campaign of ethnic cleansing in 1993 in the city of Mostar.
Together with his military superior Mladen Naletilic, Martinovic was convicted in 2003.
In 2008, after the Hague Tribunal's appeals chamber confirmed both sentences, Martinovic was transferred to prison in Italy.
He was released in 2012, after serving 12 years in jail, in line with the UN court's rule that a convict can request release after serving two-thirds of his sentence.