Croatia to Investigate Bosnian Croat General for War Crimes
The prosecution in Zagreb has agreed to take over Bosnia's case against former Croatian Defence Council general Zlatan Mijo Jelic, who is accused of wartime crimes against Bosniak civilians in Mostar in 1993-94.
This post is also available in: Bosnian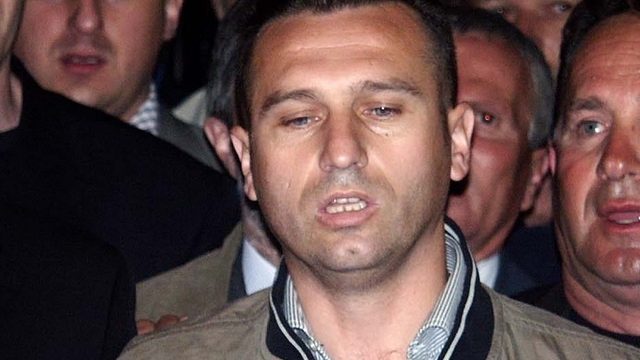 Zlatan Mijo Jelic. Photo: BIRN BiH 
The County State's Attorney of Zagreb has taken over the investigation of Zlatan Mijo Jelic, who allegedly committed crimes against Bosniak civilians while he was a senior officer with the Bosnian Croat wartime force, the Croatian Defence Council, the Bosnian state court told BIRN.
"On October 2, the Bosnian state court received a note that the County State's Attorney of Zagreb had taken over the criminal prosecution of defendant Zlatan Jelic on July 8," the state court said.
The Bosnian state court had asked the Croatian authorities to take over the case because Jelic is living in Croatia.
The Bosnian prosecution accuses Jelic, as commander of the First Active Battalion and First Light Assault Battalion of the Croatian Defence Council's military police, and as commander of defence in Mostar who had all the Croat units in the town under his control, of accused of staging a widespread and systematic attack on the Bosniak civilian population in the Mostar municipality from May 1993 to March 1994.
Crimes committed included ethnic cleansing, illegal detentions, taking men to frontlines to do forced labour or be used as human shields, the abuse and torture of prisoners and the persecution and relocation of women, children and elderly people, according to the indictment.
Jelic was charged with committing crimes against humanity, but the Bosnian state court has pointed out that Croatia does not have this offence on its statute books, so the case will go back to the investigation phase in Zagreb.
As well as his Croatian Defence Council role, Jelic was also a general in the Croatian Army. After the war, he became the commander of the Bosnian Army's First Croatian Guards Corps, but was suspended by the commander of NATO's Stabilisation Force SFOR over an alleged ethical violation.
He then became the manager of the Siroki Brijeg football club and was on the executive board of in Bosnia and Herzegovina's Football Association.
He left the country in 2012 and moved to Croatia, where he has citizenship.
The case is one of dozens in which the Bosnian authorities are seeking to prosecute people who are suspected or accused of genocide or war crimes who now live in Croatia or Serbia.
During the commemoration in August this year of the 25th anniversary of Operation Storm, during which Croatian forces defeated Serb rebels, Croatian President Zoran Milanovic awarded medals to various Croatian Defence Council units, one of which was received by Jelic.
Responding to criticism from Bosnia and Herzegovina, Milanovic told Vecernji List newspapers that he gave the medals to "units, not individuals".